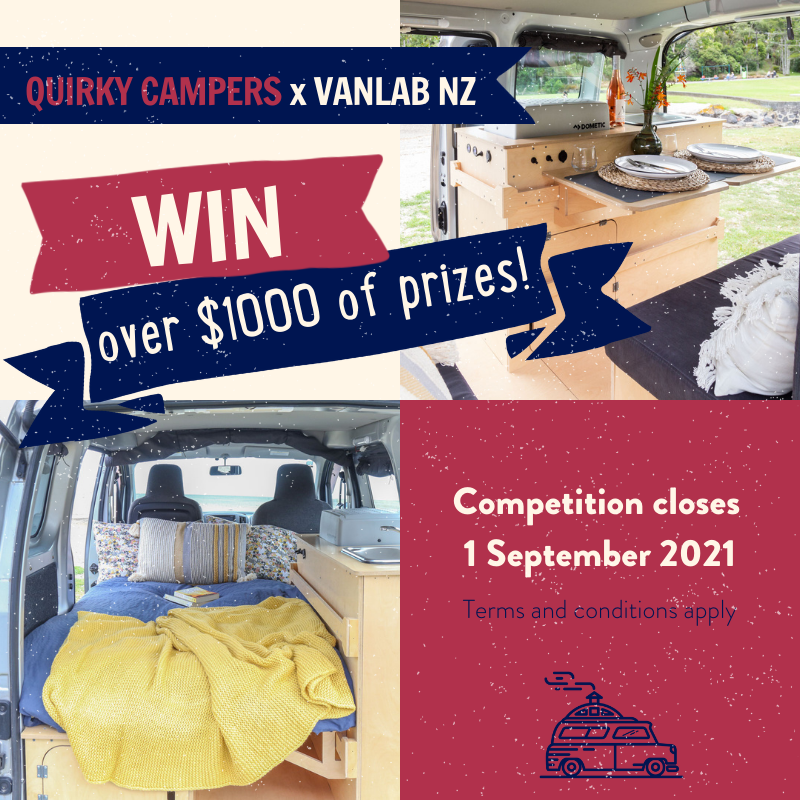 VanLab NZ are the home of campervan conversion kitsets in NZ. Did you know that "Stevie" in the Quirky Campers collection for hire is actually owned by VanLab owner Andy Jones. Stevie offers customers the chance to try out a van with a kitset… so they try before they buy. (Or just have a lovely getaway!)
VanLab NZ are celebrating a milestone of reaching 5000 followers on Facebook so we got our heads together and came up with a great way to mark the occasion by giving you the opportunity to win some really cool prizes!
One lucky winner will receive:
5 nights campervan hire in campervan "Stevie" located in Auckland, New Zealand (worth up to $600)
A $500 voucher redeemable against a VanLab kitset so you can create your own camper!
Simply complete the entry form below to enter! Easy as. Entries close at midnight on 1 September 2021. Check out the full terms and conditions.
Note: If you purchase a VanLab kitset on or after 4 August 2021 and and subsequently win the competition, the voucher can be retrospectively applied for a refund.
And for those of you on the South Island thinking that this prize is not practical for you, don't despair! We'll be running another competition soon, just for you 😉
Sorry – this competition is now closed