So you've decided to visit New Zealand… well done, excellent choice! Now you've got to decide how to travel the country. Should you hire a campervan? Or hire a car and stay in hotels/motels/Airbnbs? It's worth reflecting on what's important to you and the type of travelling experience you want to have. Here's our perspective (we're a tiny bit biased, but we've tried to be balanced!).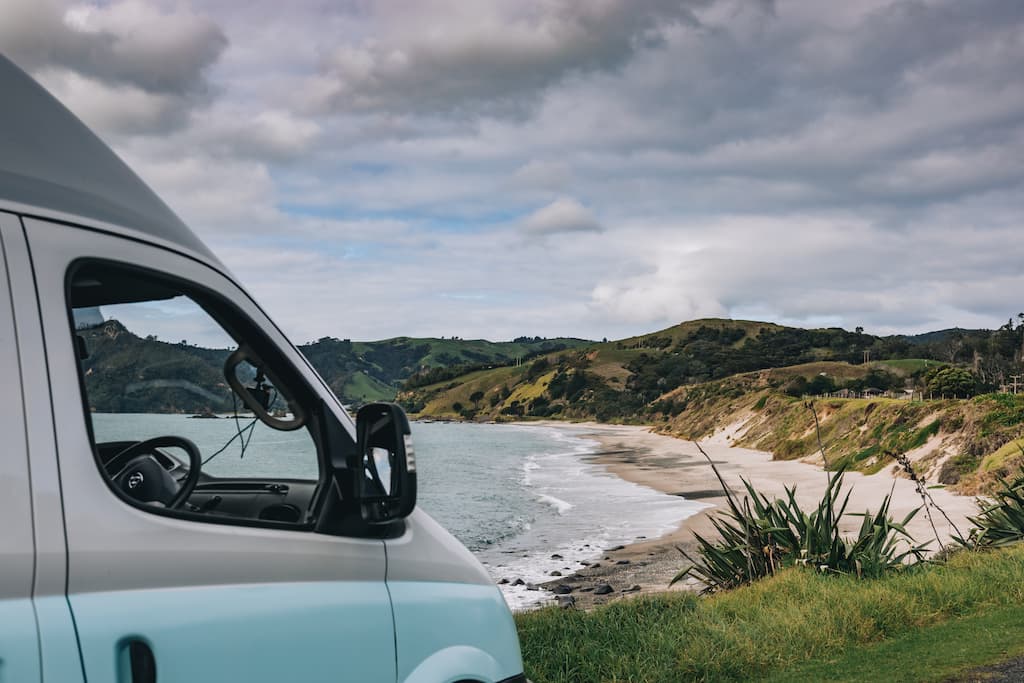 Flexibility
The main argument you'll hear in favour of campervanning is that you can be more spontaneous – choosing to stay a little longer in a place you love or move on quicker when you're done.
It's true (and one of our favourite things about campervanning!) but a word of caution: during the peak season (December – February), you'll find that campsites get booked up and popular freedom camping spots fill up early in the day (they tend to be first come, first served).
Outside of the peak season, last minute changes to bookings are generally easy so this flexibility is a real benefit to campervanning if being able to go with the flow appeals to you. If you've planned out an itinerary with military precision, then either option can work and perhaps some of the other factors are more important to you.
Score Campervan: 1 Hire Car and Accommodation: 0
Packing and unpacking
In a campervan, you unpack once and you're done until you pack up again at the end of your trip. Okay, depending on the length of your trip and whether you have kids/messy travellers on board, you may need to re-organise and reset once or twice!
But if you're staying for one or two nights in different hotels and Airbnbs, the unpacking and repacking can get tedious… even if unpacking only constitutes opening the suitcase lid and taking out your washbag! It's still a faff, unloading and loading bags into your vehicle and carrying them in and out of the various places you stay. Sometimes the distance to your digs can be a bit of a trek!
It would be unfair not to point out that you may have some daily "packing and unpacking" in your campervan too if you opt for convertible bed, so it's worth weighing up which campervan is best for you.
Cumulative Score Campervan: 2 Hire Car and Accommodation: 0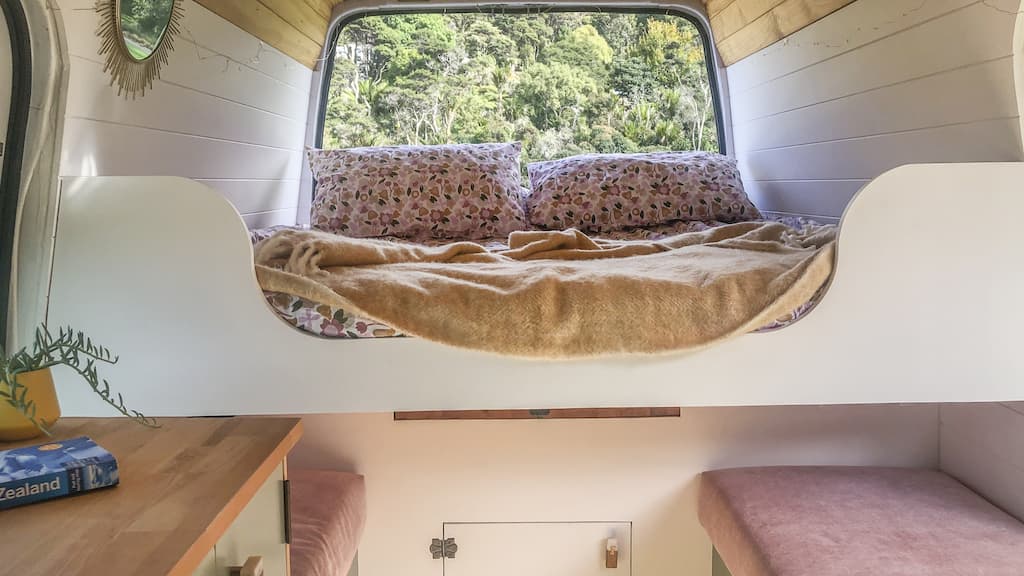 Space
Let's face it, there's no competition here unless your fixed accommodation is a cupboard! Even in the most basic accommodation, you are likely to have a shower you can move around in relatively freely, a toilet that doesn't need emptying and a standard sized bed! The comfort of beds in campervans is pretty good these days (and especially the ones in Quirky Campers!) but on the rest… yep, we're beat.
Cumulative Score Campervan: 2 Hire Car and Accommodation: 1
Driving and parking
It's nice to have an elevated driving position if you're in a larger campervan but again, we're up against it here when comparing the driving experience with a hire car.
A larger campervan is heavier and therefore slower and when you combine this with the roads to some of the more scenic spots (think twists, turns and hills) then you need to prepare for significantly slower travel times between stops. Parking is also more of a challenge in a long, high vehicle.
And on top of all that, your fuel costs could be higher with larger campervans (being diesel does help though).
A more compact campervan will compare more favourably in terms of fuel cost and vehicle manoeuvrability but overall it's a win for the hire car.
Cumulative Score Campervan: 2 Hire Car and Accommodation: 2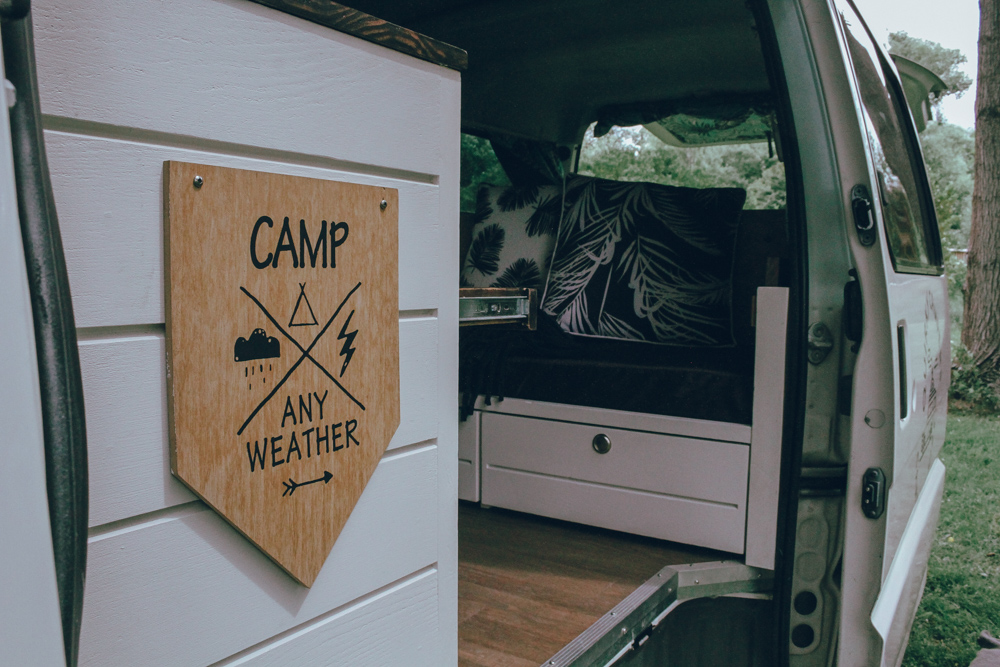 Security
The main concern raised on this topic is that in a campervan you're carrying all your possessions with you in your vehicle at all times. Although this would also be a risk in a hire car when you're going between accommodation or if you take a lot of your things around with you each day.
So regardless of your vehicle type, make sure possessions are out of sight, check that the contents are covered by insurance and avoid bringing items of sentimental or financial value in the first place. While New Zealand is a very safe place to travel and the crime rate is low, be sensible as thieves are opportunists.
Cumulative Score Campervan: 2 Hire Car and Accommodation: 3
Cost
There are a lot of variables here so it's almost impossible to compare the two options when it comes to cost.
A popular misconception is that campervanning is always cheaper than hiring a car plus accommodation. As a campervan hire business we know that this can be true but not in all cases.
If you picked a mid-range hire car and accommodation (with cooking facilities) you'd probably spend about the same on a mid-range campervan. If you're staying at hotels and motels without cooking facilities (which all our campervans have) you'll be spending a lot of money on eating out.
And we can say that for longer campervan trips (say, 20+ days) it's worth asking for a discount and you're unlikely to be able to do that with short stays in fixed accommodation!
Is that a cheeky win for the campervan? For the sake of balance let's call it a tie (one point each).
Cumulative Score Campervan: 3 Hire Car and Accommodation: 4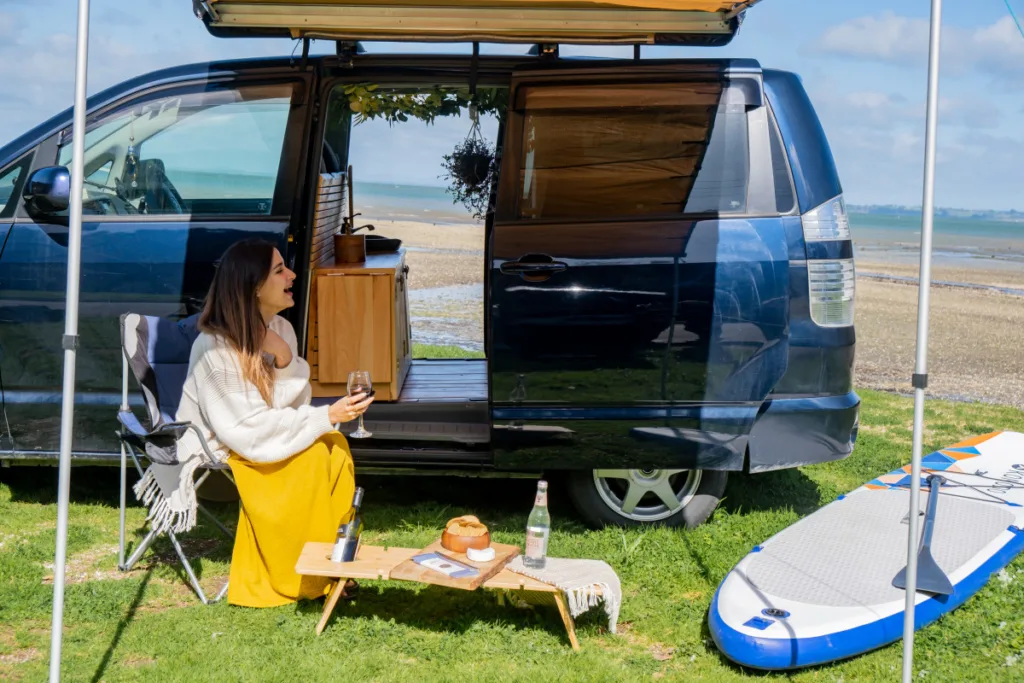 Minimum stays
Campervan companies often apply a minimum hire period but even if it's 5 or 7 days (common in the peak season) it doesn't generally present an issue for most travellers as you're taking the van with you to each destination.
It's far more challenging when hotels, motels and AirBnBs apply the same restrictions and your plan is just to stay in the area for one or two nights! You do see minimum stays in campsites too, but they tend to be less common and only set at 2 or 3 days. And freedom camping is always an option!
Cumulative Score Campervan: 4 Hire Car and Accommodation: 4
Adventure
We've saved the best for last. One of the joys of campervanning is the unknown. The ways you experience things that you simply wouldn't in standard accommodation. We are unashamedly biased on this count.
The fun of discovering the features and quirks of your van; parking up (then reversing, moving, turning around) for the best view; cosying up when the lights go down, feeling like a little kid again; trying to cook and look like a camping pro; trying to empty and fill the tanks like a Formula 1 pitstop; deciding it's fine to go another day without a shower; waking up to stunning views in places only campers can stay; and being able to just pull over and have a cuppa, just the way you like it.
Cumulative Score Campervan: 5 Hire Car and Accommodation: 4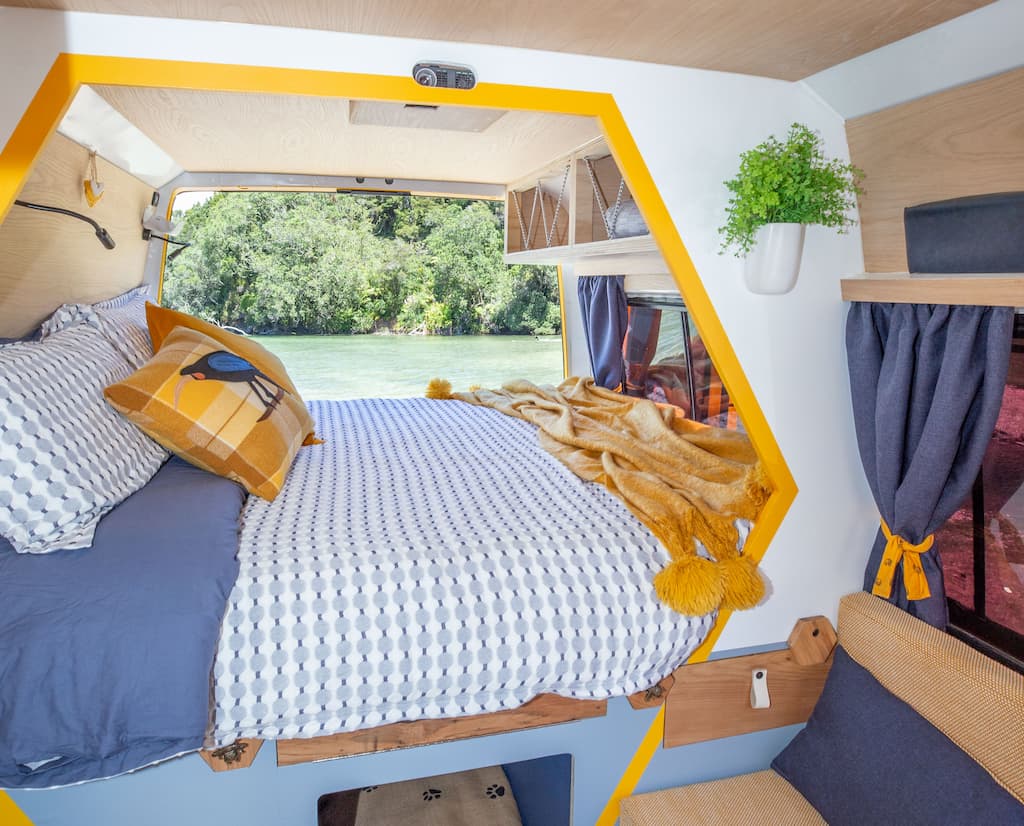 You may have noticed that the vans featured here aren't your standard white, factory-fitted motorhomes. If you've decided that a campervan trip is for you – and you fancy hiring something beautiful and hand-crafted check out the price and availability of our Quirky Campers.