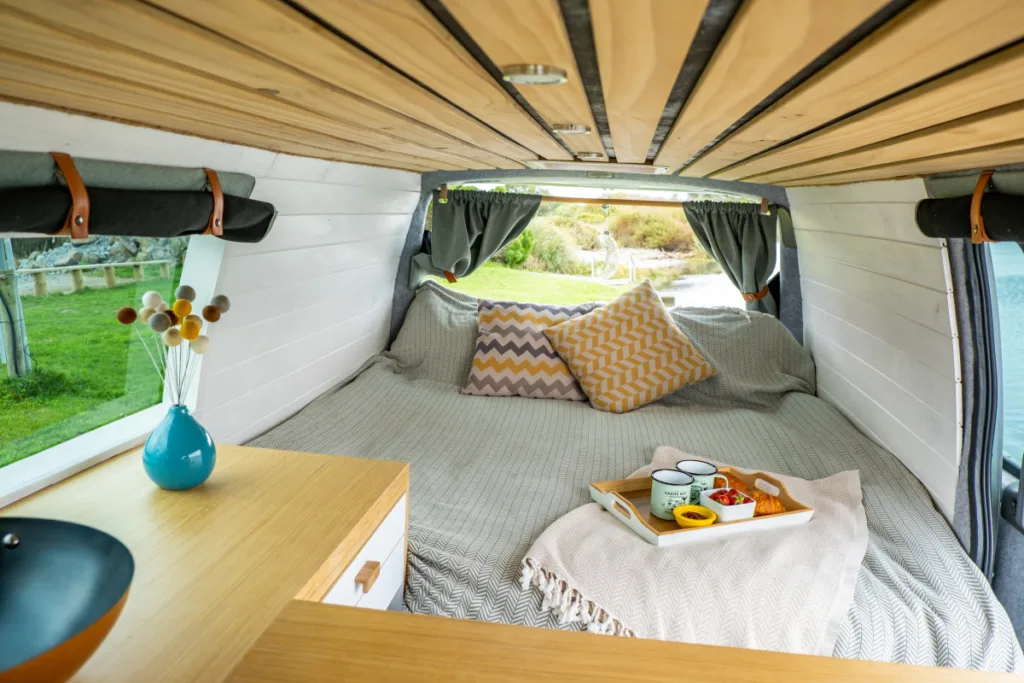 For those of you a little hazy on geography, New Zealand is made of two main islands; the North and the South! Both islands have an abundance of stunning scenery, viewpoints, national parks, interesting towns and cities as well as wildlife that you just won't see anywhere else.
Given the distance, most people take a few weeks to explore the country. However, if you want to pack a lot in to a two-week New Zealand campervan holiday, we recommend that you stick to just one island. You can make it round both islands in two weeks if you really want to, but in our experience, you might find that your driving to sightseeing ratio is weighted the wrong way!
This two-week New Zealand South Island itinerary is a looping route that you can just as easily do clockwise as anti-clockwise – it really doesn't matter which way round you want to go! It starts in Christchurch, which is the biggest city on the South Island and where, handily, you could pick up Kākāpō to begin your adventure! Or start a bit further south-west in Queenstown and rent Mahara, Buzz, Jessie or Woody (you can follow the same route).
On this New Zealand road trip, you'll take in lakes, glaciers, national parks, coastal views and mountains! What more could you possibly want out of an epic 2-week holiday in New Zealand?!
Explore Christchurch
You might well have gone to New Zealand to take in the sights and sounds of the epic countryside. However, we totally recommend you spend at least a few hours in the city of Christchurch.
Our top sightseeing recommendations:
Christchurch Botanical Gardens – founded in 1873 this is a stunning garden to explore. It's a great place for a picnic or you could eat in the café there. It's worth noting, dogs are not allowed in the gardens;
Christchurch Gondola Ride – the best way to see anything is from a height, and this is a very cool way to take in the view across the whole city and the surrounding area;
International Antarctic Centre – handily located near to the airport, here you can learn about conservation efforts, as well as seeing penguins and huskies!
Head off to Tekapo
Tekapo is a great start as an introduction to New Zealand's epic scenery. It's about a three-hour drive from Christchurch.
One of the best things about Lake Tekapo is that it's the first international Dark Sky Reserve in the Southern Hemisphere – which means that if you pick a quiet spot to park up, you will be guaranteed an incredible night time star-gazing experience.
Our top sightseeing recommendations:
If you're feeling confident with your driving, head to the Mount John Observatory. This hill top observatory has a great café as well as some enormous telescopes to further your sky-gazing activities. The views of Lake Tekapo from here are incredible, but be prepared for the winding road to the top!
Every location in the world has its own obligatory photo opportunity. Lake Tekapo's is the Church of the Good Shepherd. A couple of tips – get there early if you want an unpopulated shot, and be respectful of others and the location, it is still a place of worship;
Aoraki / Mount Cook National Park
One of the best things about getting from place to place in New Zealand is that the scenery on the drive is about as breath-taking as the place you're heading to! Mount Cook National Park, which is home to the highest mountain in the country, is about an hour away from Lake Tekapo and the journey takes in the shoreline of the crystal blue Lake Pukaki.
This national park is home to some of the best hiking in New Zealand, so if that's your thing, beware that you might end up wanting to stay here longer than you anticipated!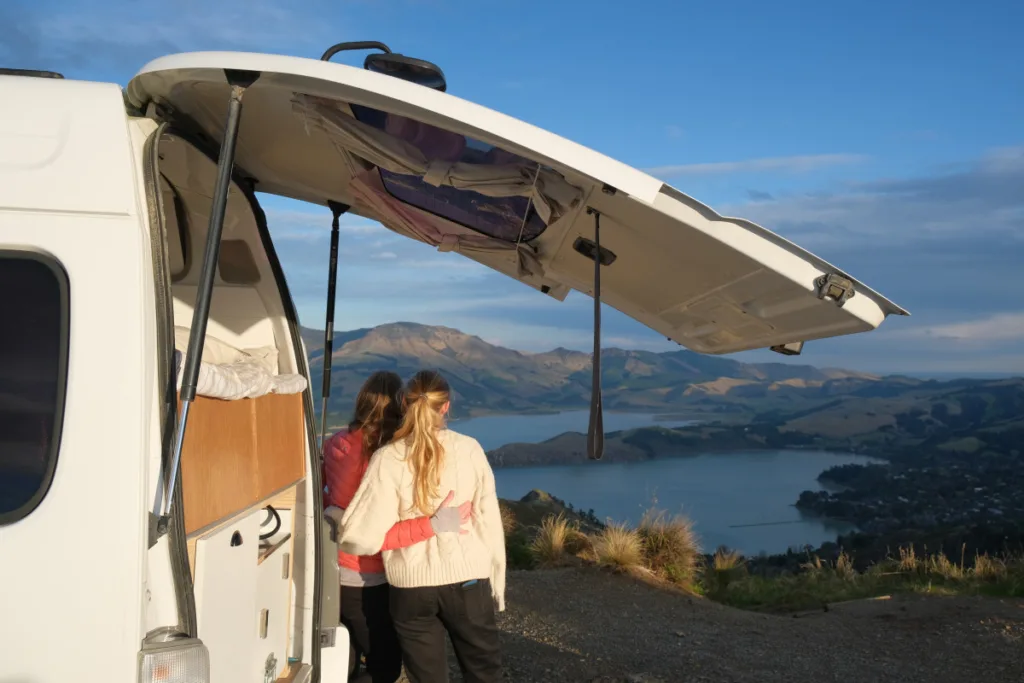 Top Tips for Hiking in Mount Cook National Park:
Be sure to keep an eye out for native birds such as kea (the alpine parrot) and the fantail;
There are a lot of hikes ranging from 45-minute flat looping walks to much more challenging 8-hour full days. Make sure you know which one you're heading out on!
Stick around for nightfall for some more awesome star gazing opportunities. Bear in mind that campsites here are pretty much a first come first serve basis;
Consider booking a scenic flight, which will give you views over the glaciers that are impossible to see from the ground.
Adrenaline Junkie Wanaka
Wanaka is a brilliant adventurer town in the heart of the southern alps, near Mount Aspiring National Park. Its scenery is a wilderness of glaciers, beech forests and alpine lakes. As you'd expect, there are several awesome hikes in the region that vary from full day excursions to steadier 1- 2-hour ambles. However, we love Wanaka for the range of adrenaline fuelled activities you can take part in here!
Get the Rush:
Wildwire Wanaka – this is an epic via ferrata climb alongside Twin Falls, the highest waterfall!
Wanaka Paragliding – take in views you won't see any other way, with a breathtaking Tandem Paragliding flight from Treble Cone Mountain;
Deep Canyon – This is something for real daredevils; a full-on physical challenge yourself of jumping, climbing, abseiling and swimming in the Wanaka canyons;
Skydive Wanaka – Take a leap of faith, strap yourself to a qualified person, and plunge out of a plane to skydive in the best place in New Zealand!
Queenstown
A South Island itinerary wouldn't be complete without a trip to Queenstown (did you know we have FIVE campervans in Queenstown?!). Much like Wanaka, Queenstown is home to some incredible adrenaline-fuelled activities such as bungee jumping, skydiving and jet boating! Alternatively, if you're sticking to a budget, remember that hiking is free, and Queenstown has some of the best hiking in New Zealand!
Our Top 5 Day Hikes in Queenstown:
Queenstown Hill – the name is pretty explanatory! A great 3-hour hike to the peak of some awesome views;
Bobs Peak – a really nice hike or, if you feel like cheating, you can get the gondola!
Lake Hayes walkway – a super flat family-friendly stroll with great picnic points;
Lake Alta – a challenging hike but worth it if you're a Lord of the Rings fan as it is the scene for Dimrill Dale;
Ben Lomond – a tough but worthwhile hike, perhaps for more seasoned mountain walkers that rewards with seriously awesome panoramic views.
Milford Sound
Milford Sound, (which is actually not a sound it's a fiord, but the name stuck), is the most visited place in the whole of Oceania! Bear that in mind when you plan your visit to Milford Sound, as you will need to be up super early to avoid the crowds and tour buses. As you'd expect, being a water-based location, you will find plenty of marine activities here.
Our Top Water-Based Activities in Milford Sound:
Hire a kayak and get paddling over the beautiful clear waters of the fiord
Get onboard a dive charter to explore the famous black coral underneath the water
If getting wet isn't your thing, head to the observatory where you can view the underwater life and keep dry!
There are a few basic DOC campgrounds along the way to Milford Sound as well. Make sure you download some of our recommended camper van park up apps for New Zealand before you head off.
Head to Glacier Country!
The route back on the home stretch of this epic New Zealand road trip takes you over the stunning Haast Pass, and onto Franz Josef.
Seeing glaciers is in one way totally awesome, but in the same quite sobering, as you can really get to grips with the speed and effect that climate change is having on these rapidly decreasing natural phenomena. If you're wanting to get seriously up close and personal, be sure to hire a guide and try out glacier walking – it's a truly unique (although expensive) experience.
Glaciers to Explore in New Zealand South Island:
Fox Glacier & Lake Matheson
Fox Glacier is fed by four alpine glaciers and is longer and faster moving than the Franz Josef Glacier. Lake Matheson is nearby to this glacier and you will definitely want to get a photo of its glass like reflections.
If you're visiting in winter, head to Gillespies Beach where up to 1500 seals congregate below Waikowhai Bluff.
Franz Josef Glacier & Lake Mapourika
Franz Josef Glacier descends from the tops of the Southern Alps into rainforest close to sea level. It's really accessible and you won't want to miss seeing it!
Arthur's Pass National Park
For the final couple of days, head on back towards Arthur's Pass National Park. This is located in the heart of the Southern Alps of the South Island, and so, your days of hiking and exploring have not yet finished!
The Poulter Pass has some great mountain biking trails, so at least you can give your legs a bit of a break on the downhill sections! It's worth mentioning that there are restrictions on where you can take your bike, so check out the local routes and guidelines here.
On the way back to Christchurch, we'd definitely break the journey up with a stop off at Castle Hill, which is another location in the Lord of the Rings films. When you see it, if you've seen it, you'll know!
View the map
We created a Google My Maps of this 2-week NZ South Island itinerary to help you plan. See it below or open it up here.
Ready to book your New Zealand South Island holiday? See our rental campervans here.