Is bigger really better? Don't the best things come in small packages? The jury is out when it comes to the size of a campervan… whether you're hiring, purchasing or building one. So, let's explore the benefits of compact campervans in NZ.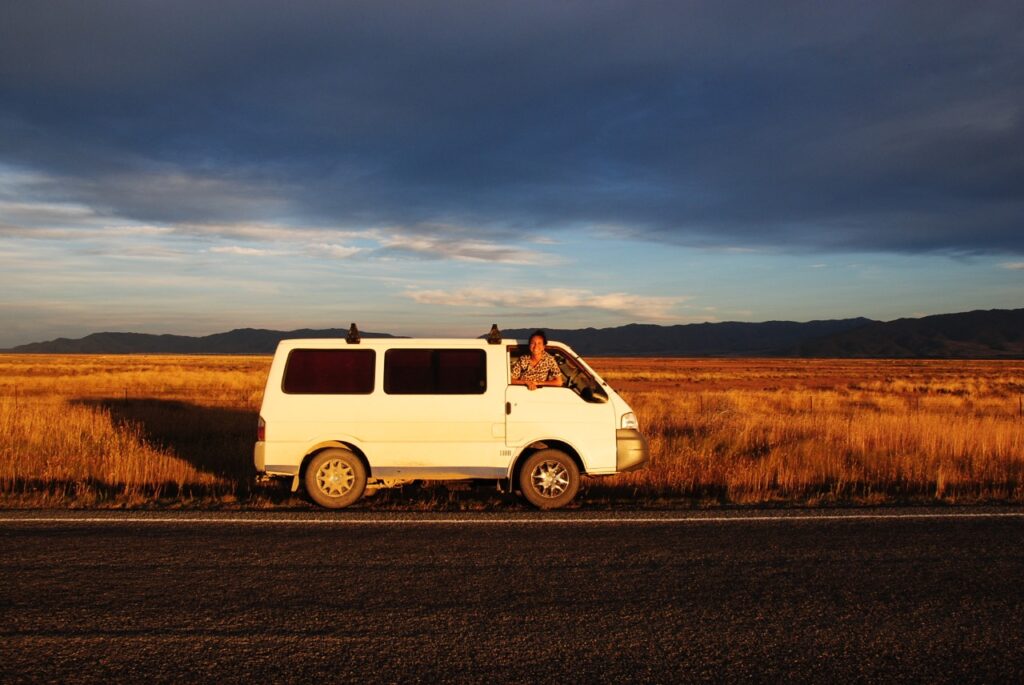 Looks can be deceiving
Unlike a hotel, where you could argue that the main purpose of the room is to sleep, a campervan needs to accommodate everything you'll need in a self-catered apartment, in one space. So, you can be forgiven for thinking that in order to fit everything you need for one week or more away, you need a large van.
However, if designed well, compact campervans are surprisingly roomy – they've often been put together in a very clever way to create workable, liveable spaces.  Take the incredible Selma! She's a Toyota Hiace. The bed runs from a small floor area to the end of the van. But her ingenious, configurable layout means you can work, dine and even kick back and watch a movie.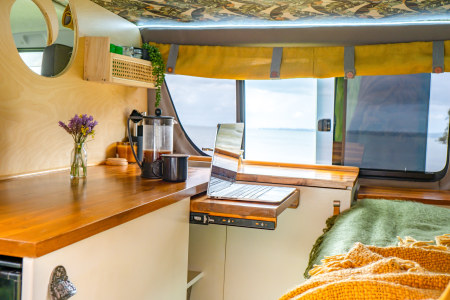 Do you really want/need a fixed bed?
Larger campervans often have the perceived luxury of a big fixed bed. However, you may find that you sacrifice a lot of living space for this and lose out on comfortable, spacious and sociable seating during the daytime. For full time van life, a fixed bed is definitely appealing. However, if you're off on a shorter break, then really think about what you will spend most of the time doing in and outside the van. If it's chilling out, cooking, socialising, then a smaller van might be right for you!
A fixed bed in a compact campervan?
Ok, we hear you. You don't want to faff around making up the bed every night. But is a fixed bed in a compact van possible or practical? Take a look at Morrison here. He's a Mazda Bongo Brawny with a super clever feature providing the best of both worlds. The bed is fixed aside from one corner, which flips up to create a seat for two in a matter of seconds.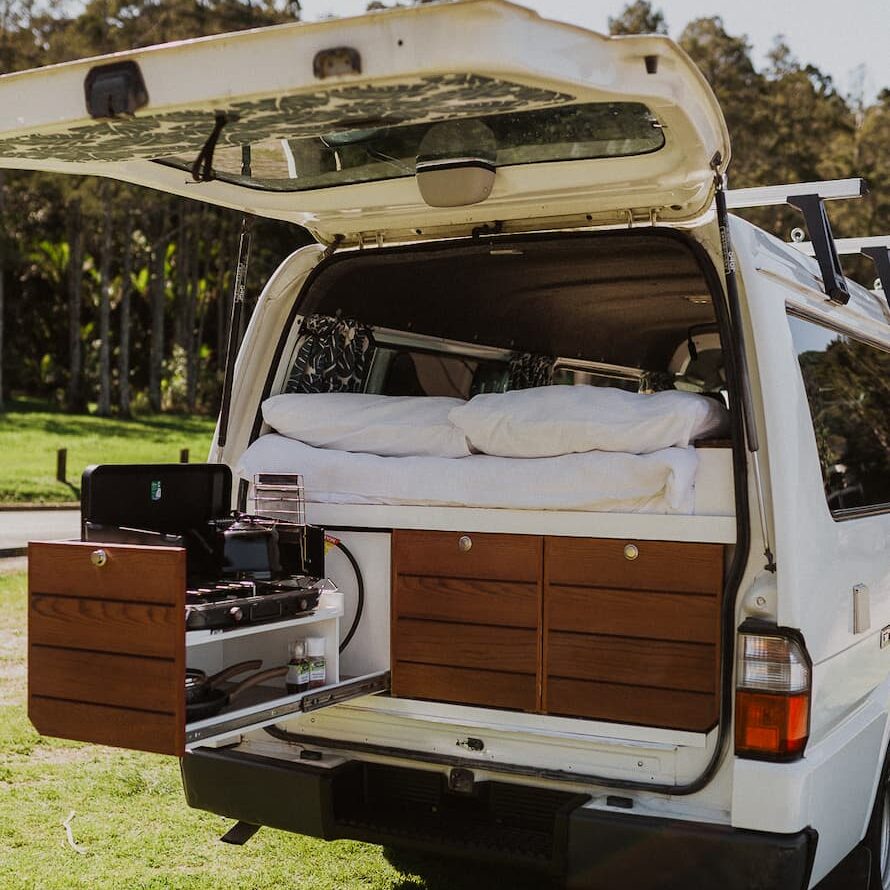 The fixed bed means the kitchen in Morrison is accessed from the back – under the cover of the rear door – using slide-outs which house the camping stove, fridge and all the crockery, cutlery, pots and pans! We love this design.
You can always add space
The interior height of many compact campervans – without high tops – may only measure between 1.1m to 1.3m from floor to ceiling. Unless you're a Hobbit, it can make moving around – and dressing! – a bit of challenge. A great way to solve this is to add a tent. Morrison has a 3m x 2.5m awning with an attachable awning tent which triples the available floor space and provides the headroom you covet.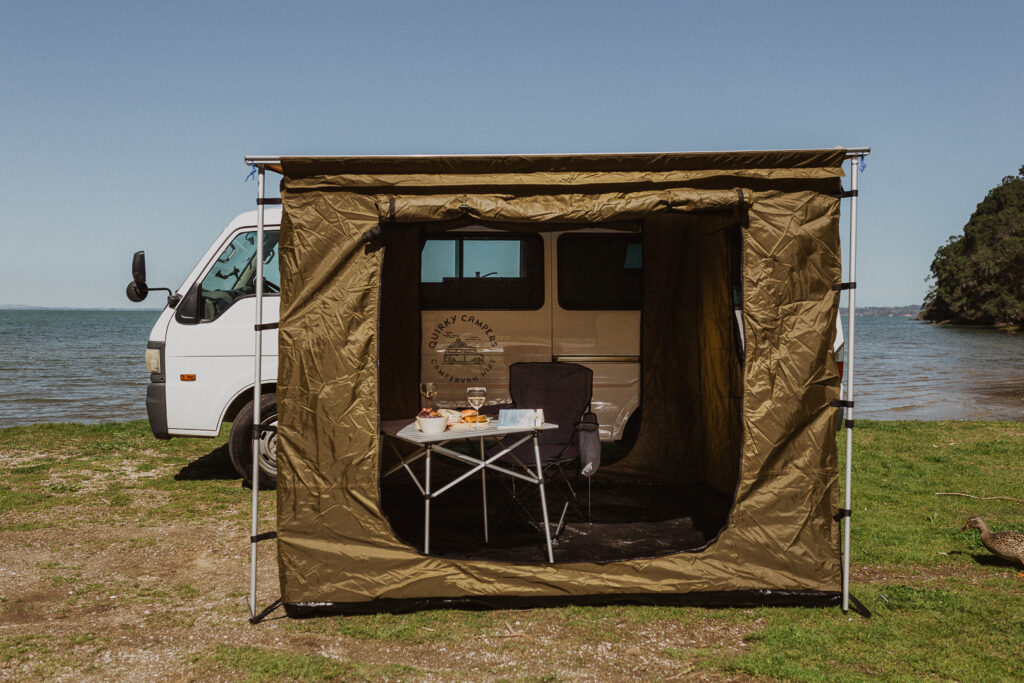 Driving a smaller van is a breeze
Chances are, you're not overly familiar with driving a larger vehicle. It's quite common for people to feel intimidated by the thought of handling a large campervan. Behind the wheel of a smaller campervan, you'll find it isn't much different to driving a car. And, there are a number of benefits that come with that.
Easier to manoeuvre and park
Parking is more readily available
The quicker you feel comfortable and confident behind the wheel, the more relaxed you'll be on your holiday! Check out our handy first-time campervan driving trips.
Freedom camping in a compact van
Whilst most campervans have the ability for you to experience the off-grid lifestyle, you might find it easier in a smaller campervan. A compact van is more readily able to drive down roads that larger vehicles might struggle on. This means that you have more freedom to stop off wherever you fancy, rather than perhaps having to utilise bigger designated camping areas or camp sites.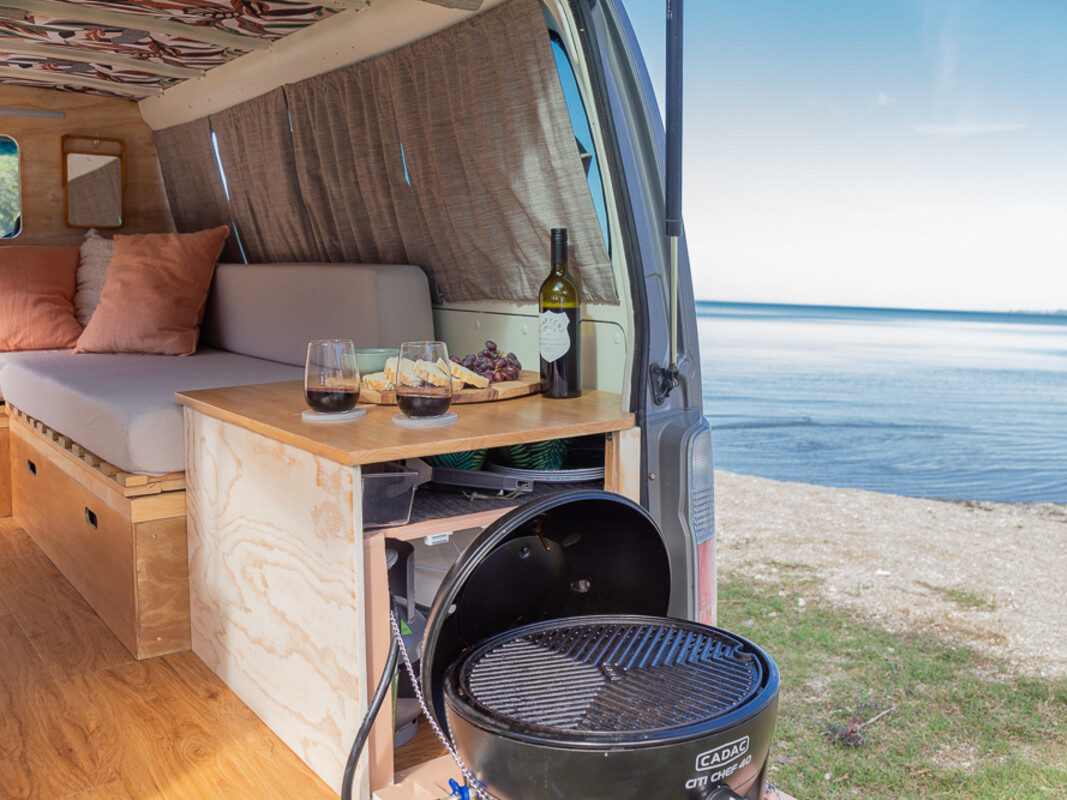 Compact vans are budget friendly
When planning the costs of any holiday, it's important to try and factor everything in. This can be difficult when one of the main attractions of a campervan holiday is the freedom to be without plans for a period of time! However, the benefits of choosing a compact campervan are:
Vehicle cost – hiring or buying a smaller vehicle will cost you less than their larger counterparts
Fuel – a smaller van means less weight, which in turn equals greater fuel economy
Road user charges (RUCs) – many smaller vans are petrol not diesel so there are no RUCs to pay!
Additional transport – ferry fees are cheaper because they are usually based on the length of your vehicle
If you want a flexible accommodation option that gives you the ability to roam free and easy, a smaller, more compact campervan will absolutely give you a holiday experience to remember forever. So, don't discount the littler ones when you're thinking about booking your next road trip!
If you're convinced and want to try one out, check out our collection for hire!