Winter is here! During the cooler months, the New Zealand landscape transforms into a winter wonderland – complete with snow-capped mountains in the South and moody beaches in the North. So why not embrace Kiwi culture and "she'll be right" mentality, and embark on an adventure in our own backyard? Think campervans are only for summer? Think again. Here are our reasons and top tips campervanning in winter!
Netflix and no chill! Fred's Roaring Meg fireplace keeps things toasty year-round.
Campervanning in winter is cheaper and quieter!
The daily rental cost of a campervan from June – October can be up to 70% cheaper than the peak summer months. Not only that, but it's quieter. Freedom camping spots are easier to find and there's less traffic on the road… this can make campervanning much more pleasurable! Of course, right now it's even quieter than usual due to our border closures and many businesses are struggling. So while you're saving money on the campervan hire cost, spend what you can on attractions and experiences or in shops and cafes when you're out and about to give our fellow New Zealanders a boost. It's the perfect time to discover the places you've had on your bucket list – and it's also a great opportunity to take your pet! Many places, particularly beaches, have much fewer restrictions on dog access during the winter months. And guess what, most Quirky Campers are pet-friendly!
Prepare for the winter weather
As Alfred Wainwright said "there's no such thing as bad weather, only unsuitable clothing". Yes, it's unlikely there'll be wall-to-wall sunshine and temperatures will be down – especially as night – but on a winter getaway, you're already mentally prepared for this. Hands up who's had a summer vacation where it rained for days on end… that's when you feel really short-changed! In winter, expectations are low, and a beautiful, crisp, sunny day is a delight. Remember to pack clothing you can layer up, bring your waterproofs, sturdy footwear, hats, gloves and chunky socks. When you'd rather not be out in the elements, look up indoor attractions – wineries, galleries, museums, escape rooms, leisure centres. And if you're staying put relax with a book, crack out the games, watch a downloaded movie or get cooking! Perhaps write some top tips of your own in the guest book!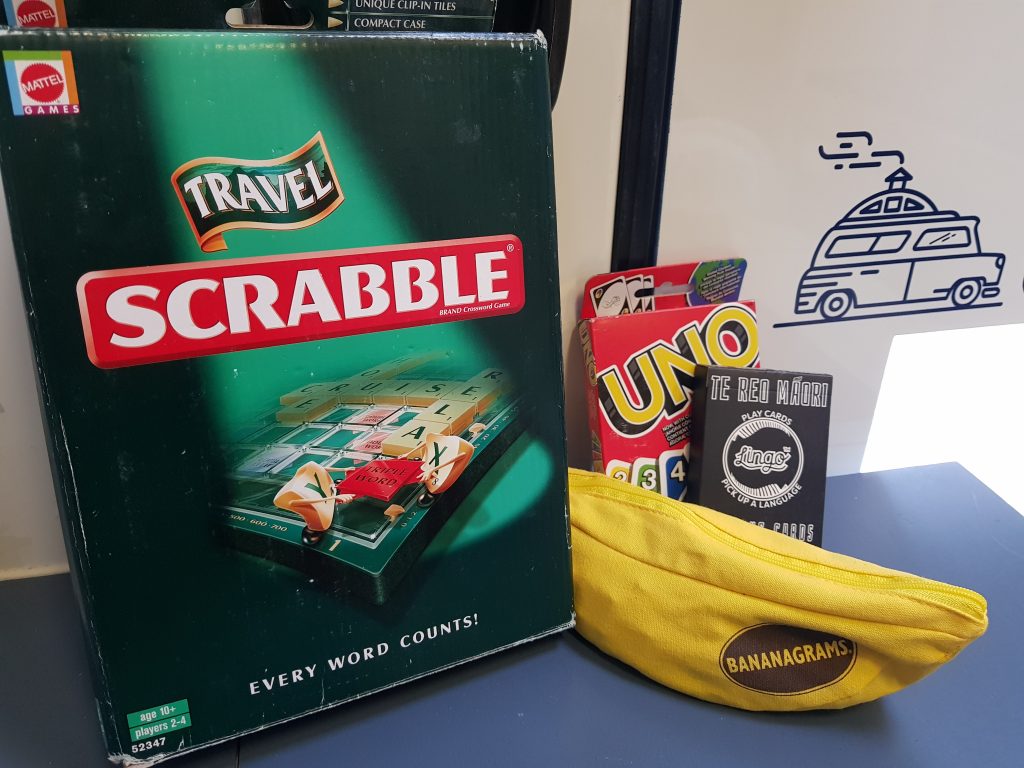 Heating your campervan + staying warm in winter
Layering up with clothes and blankets is one thing, but it's no fun if you can still see your own breath! Most campervans are insulated (it pays to check) but you can take your winter getaway to a whole new level if your campervan has heating. And we're not just talking about the hot-air blowers in the cab that work when the engine is running! Heating types can vary. The most effective and efficient are diesel and LPG heaters (see Big Buzz and Barbara) – flick them on and your van is toasty warm within a few minutes. At the more dreamy, romantic, primal end are the log burners. Such a novelty to see a campervan with a chimney! They are lovely but do require a little more work to build a little fire and keep it topped up with wood.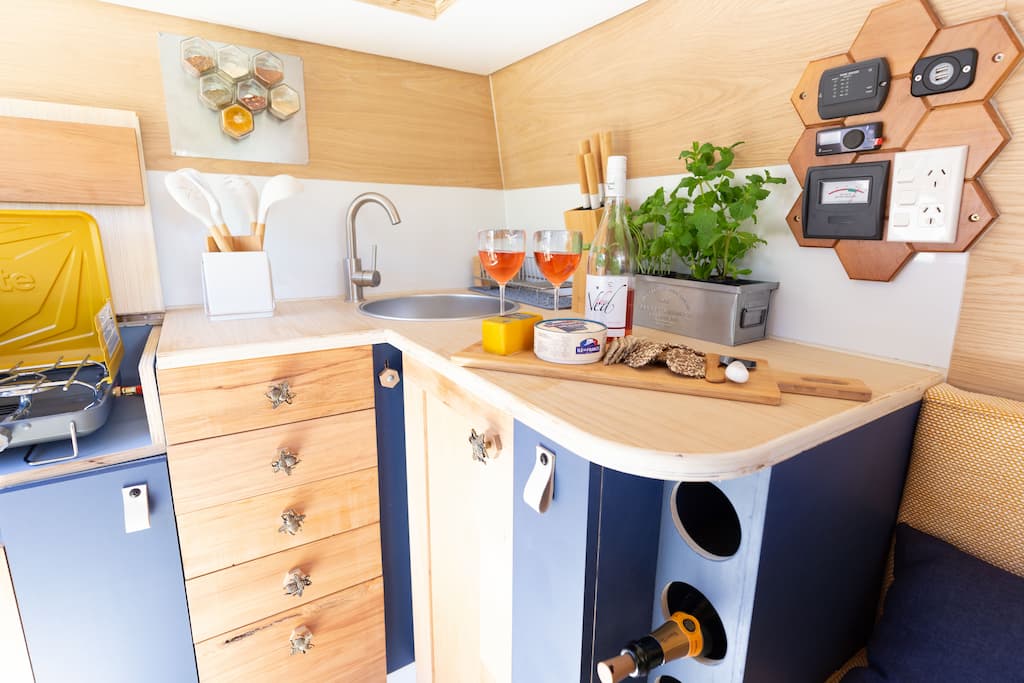 And then there are portable electric heaters (see Morrison). Again, these will warm the space quickly and easily… if you can plug them in! Most run off 230V power so if your chosen van comes with one, check your options on when you can use it. Do you need to be plugged in at a campsite or can you use it anytime? Also remember to ventilate – it's tempting to close all the windows and vents so you don't let the heat out. But you don't want condensation so just crack one or two open. Our personal favourite way to stay warm is to take our four-legged heater! Did we mention that most Quirky Campers are pet-friendly?
Drive carefully
Winter can bring more hazardous conditions so try to pick the most suitable van for your trip in the first place. It's not the time to opt for a manual drive vehicle when you're most familiar with an automatic. You need to feel comfortable and confident with the size of your campervan so that you're not putting yourself or others in danger when manoeuvring.
The roads in New Zealand can be twisty, hilly and narrow which will slow you down even more so remember to take your time and drive to the conditions. Check if you'll need snow chains for the places you plan to go to and find out if there are any planned or unplanned road closures.
Pick an area and stay a while
While we're advocating a campervan trip, it doesn't mean you need to clock up hundreds – or thousands! – of kilometres. Keeping your travelling distances down makes sense in winter when driving conditions can be more challenging. So why not pick a region to explore and stay relatively local. It's a great way to really see what an area has to offer. Before booking your van, why not do some research on local events (and if they are indoors even better!). Maybe a comedy or open-mic night, a concert, pub quiz or well-reviewed restaurant. And if you're staying in the area, ask the locals what's on over the coming days!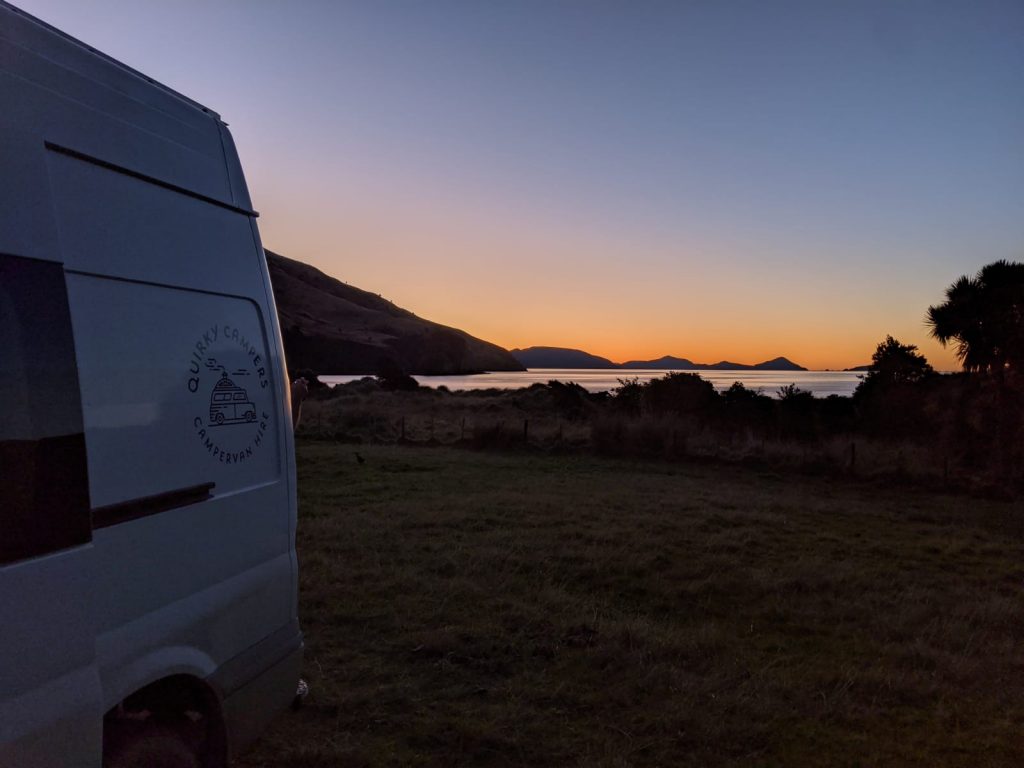 Don't take risks
This could be said anytime but it's worth emphasising for winter trips. Just don't take risks. If you're thinking of doing a tramp/walk, check out the Department of Conservation information. Take note of the estimated duration and difficulty rating. As they recommend: choose a track to match your skills, fitness and the experience you want. If you're driving and there are issues with visibility, road conditions or temperatures plummet and you're concerned about black ice, don't push on regardless. Be flexible and stay safe.
Shake off the winter blues!
Seasonal Affective Disorder is a real thing. Not helped by the fact that many of us in full-time jobs get up in the dark, go home in the dark – or in recent years, have stayed cooped up inside working from home! What does help is beautiful views and amazing scenery… and that's easily accessible here in New Zealand. Pack up the van on a Friday night, head off into the darkness, and wake up to a quiet stretch of beach, surrounded by native bush or with a view of snow-capped mountains. Get a brew and enjoy the sun on your face for a dose of Vitamin D! With all that is going on across the world, we're pretty darn lucky here in New Zealand. Get out and enjoy it!
You may have noticed that the vans featured here aren't your standard white, factory-fitted motorhomes. If you've now decided that a winter campervan trip is for you – and you fancy hiring something beautiful and hand-crafted check out the price and availability our Quirky Campers.