Whether to have a campervan with a fixed toilet and shower cubicle – or something all together more portable tends to divide people! So, here's a run down on the pros and cons…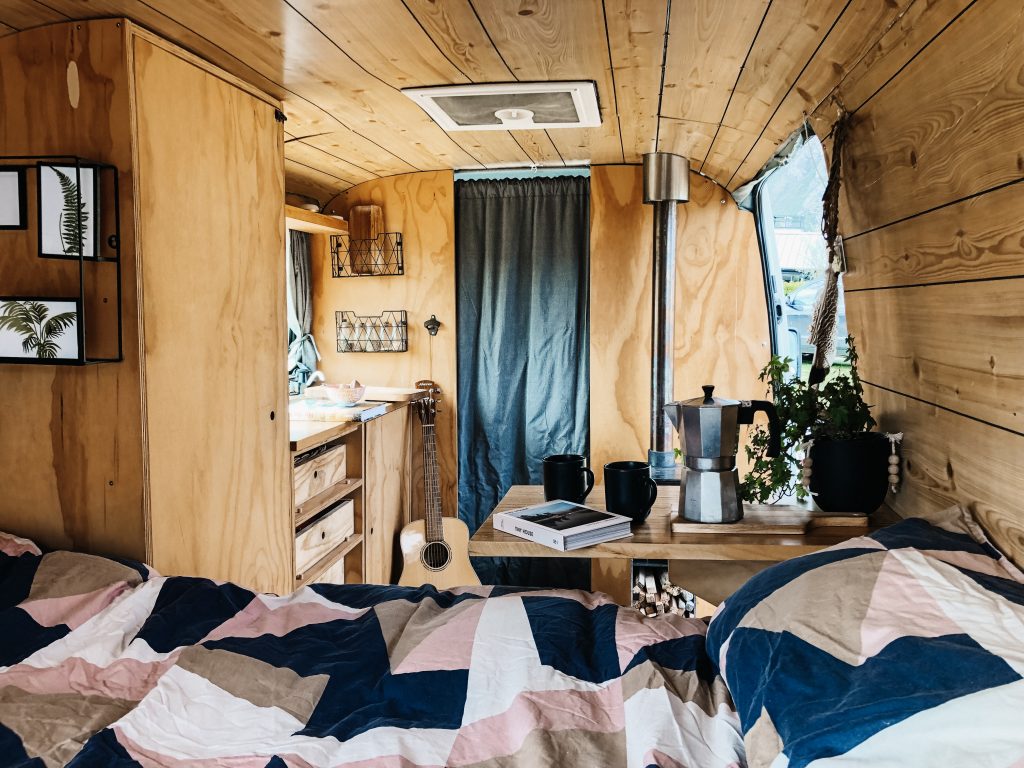 Scenario 1 – Using campsite or public facilities only
Even if your van is "self-contained" you may simply prefer to use campsite and public facilities. And why not… there are some definite positives using toilets and showers this way:
Aside from the obvious "leave it as you found it", there's no need to empty or clean the toilet/shower after use
It's private and away from the van
They are usually good-sized so if you're big/tall or just prefer not to feel hemmed in, this is generally a better option
The showers are generally hot and if you're lucky powerful too. The toilets flush… just like at home
If your van doesn't have a fixed cubicle it probably has more space for the kitchen, dining, living and sleeping areas which you arguably use more
And there are some pretty funky toilets to visit in New Zealand! Check out the Kiwi-As Toilets book for the noteworthy ones NZ has to offer!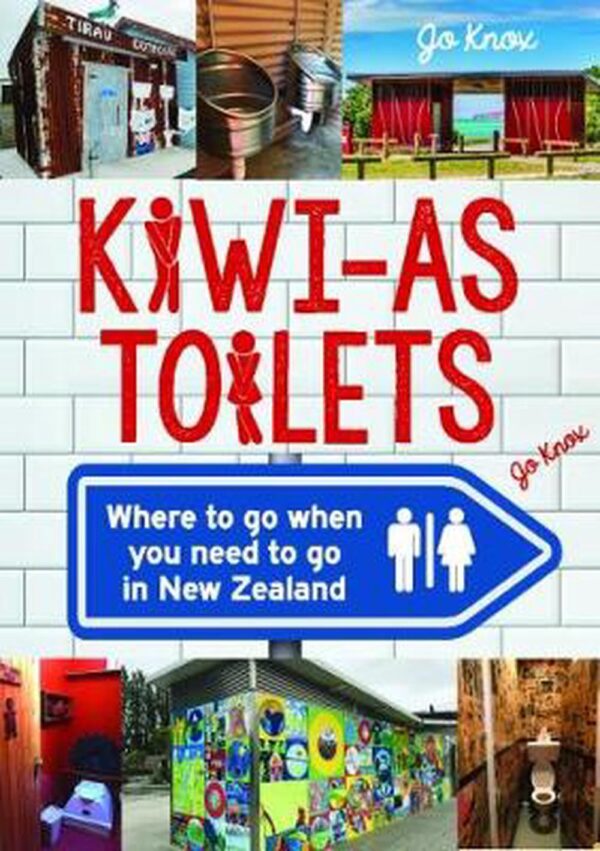 But the downsides of not having a toilet or shower in your campervan are:
You need to find a place to park up that has facilities; toilets can often be found in freedom camping spots (use one of the camping apps to identify these). For more certainty and availability of amenities, campsites are great, but you'll be paying a nightly fee to stay there
When you really need to go, you may find yourself stuck! You may have to go for a drive if you're somewhere remote… though if you don't mind a "wild wee" be discreet and leave no trace!
Scenario 2 – A campervan with a fixed toilet and shower cubicle
For many people this is a must-have. They wouldn't even consider hiring, buying or building a campervan without a separate cubicle containing a toilet and shower. And it's easy to understand why:
You have the convenience of being able to use the facilities any time; this is particularly important if you need to get up in the night and would prefer not to traipse across a camp-site!
You are the only people using them! So, if using public facilities is not your thing this option provides a more personal and hygienic space (technically!)
They can double up as washing/hanging/drying space for wet clothes.
However, the downside of having a fixed toilet and shower are that:
The space can be rather cramped, there's limited water supply or power and everything gets wet (unless of course you hire a van like Brendan whose handcrafted facilities are veritably palatial!)
You need to make sure you dry the space out after a shower to avoid unwanted damp and condensation in the van
You're likely to have less space for cooking, eating, relaxing or sleeping to accommodate the space required for the cubicle
You need to empty the loo ("black water" tank). In reality, dealing with black water isn't too bad – and if it's a big no-no, I'm afraid we'd probably question whether camping is really right for you!
Scenario 3 – Using a portable toilet and shower
The other popular set-up is a portable loo and an outdoor option for showering. This the best – or worst – of both worlds depending on your point of view!
Let's start with the portable pull-out-and-use-anywhere-that-works toilet. In terms of the pros:
Not having a separate cubicle saves a lot of space in the campervan, which can then be used for kitchen, dining, living and sleeping areas
You can use the loo any time… you might just need to ask your fellow traveller(s) to hop out while you hop on, so to speak!
On the downside:
It may take a bit of preparation (to fill up the tank and add some chemicals etc.) so it's worth planning ahead and making a call on whether the portable loo is going to be used!
It may not be the most private option (see above!)
You need to clean and empty it (we've covered this earlier).
And on the showering side of things there are some neat solutions. At the simpler end, a solar-heated water "pouch" with a hose can be hung up outside and provide enough running water to do the basics. Next up there are vans like Morrison that have the option of a roof-mounted "Road Shower" (a big black tank that stores water which is heated by the sun). This can be used al fresco or with an ensuite shower tent, complete with separate compartment for drying/changing. It's also a handy place to put the portable toilet!
At the more sophisticated end there are systems like Ivan has; portable gas-heated water which again can be hooked up to a super spacious ensuite shower tent, with a remote one-touch switch to start and stop your shower in privacy! Oh the luxury!
In summary…
It all comes down to personal choice. The best thing to do is think about how you plan to travel and consider what's really important to you. At minimum it's probably best to hire a "self-contained" vehicle (like all Quirky Campers in NZ) so you can enjoy the fun and flexibility of freedom camping. That way at the very least your campervan will have either a portable or fixed toilet. But if you want to freedom camp for more than a few days at a time perhaps ensuring you have some form of showering facility (inside the van or outdoor) is recommended. Or just go "au naturel" and socially distance 😀
If you'll be mixing it up staying in campsites and visiting various towns where public and leisure facilities are easily accessible, then you probably don't need to worry too much. Enjoy the extra space in your van!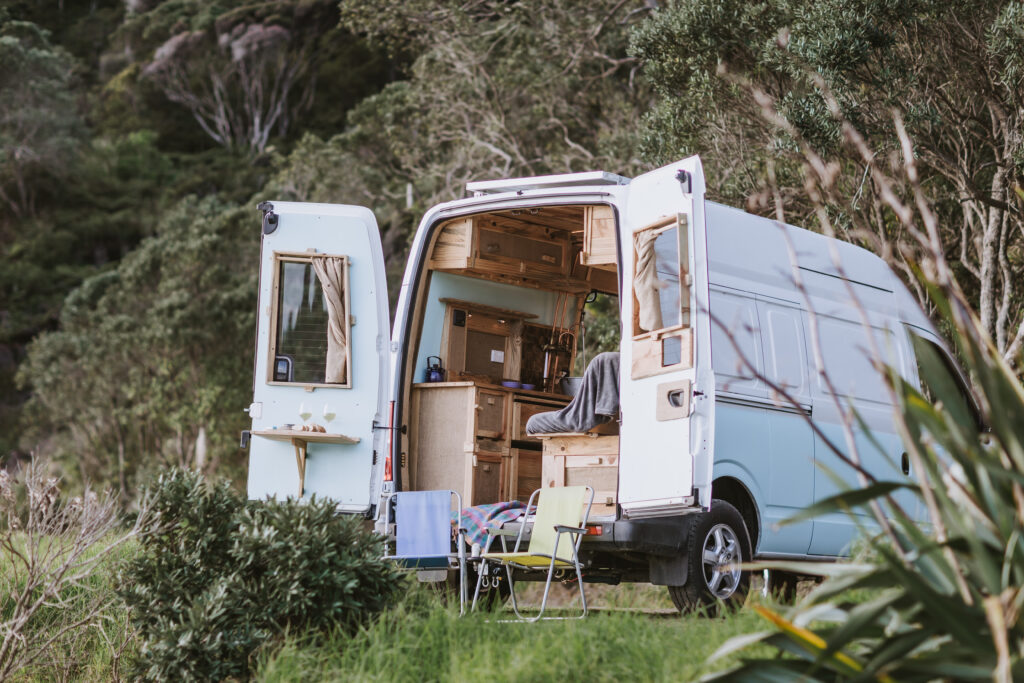 By now, you'll have noticed that the vans featured here aren't your standard white, factory-fitted motorhomes. There's nothing wrong with those but we prefer something with a little more style and individuality. Some people don't even realise it's possible to rent gorgeous vans like these… but it is! Check out their price and availability.