by Naomi Fiddes-Baron & Emily Talbot
So, you've collected your Quirky Camper, and you're ready for an epic campervan holiday in Aotearoa New Zealand. The van is packed with your adventure gear, you have a list of things you want to do and places you want to stay – but where will you be parking up on your road trip?!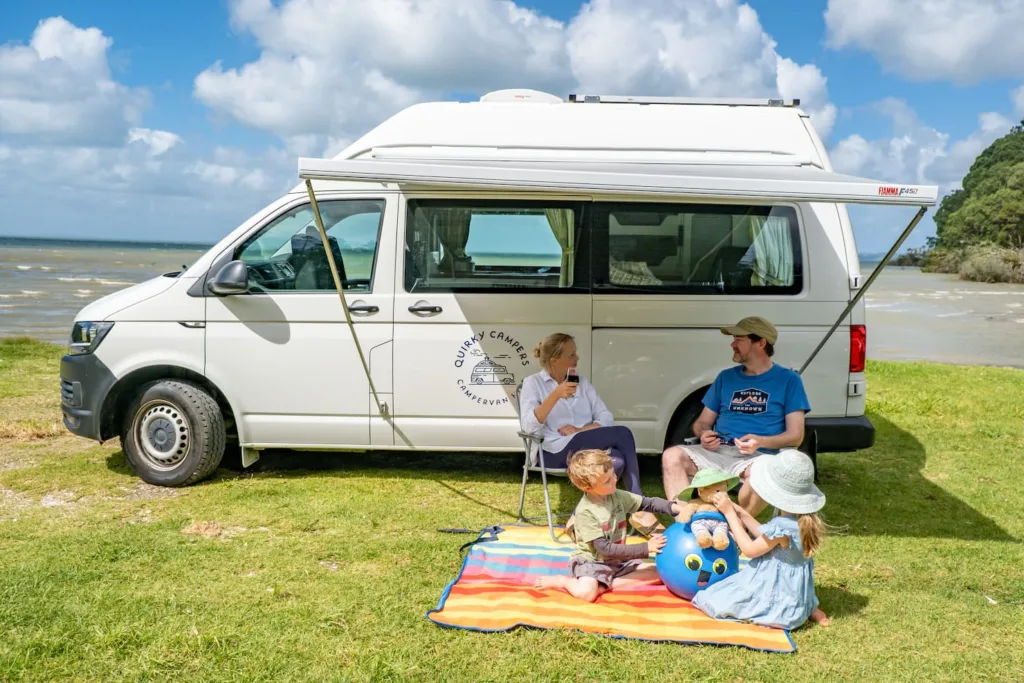 Do you want to head for a campsite with lots of facilities or do you want to experience true off grid freedom camping? Whatever your ideal camping spot in New Zealand, there are plenty of ways to find the perfect spot to spend the night. We've put together a list of our top 5 favourite apps from Rankers Camping to Campermate, that will help you find the best camp spots for you across New Zealand.
One really important thing to bear in mind, however, is that New Zealand has some laws about freedom camping. These determine where you can and cannot pitch up and what you can legally pitch up in. However, you don't have to worry about your vehicle meeting the legal requirements – as all of our Quirky Camper campervans are certified self-contained.
Rankers Camping NZ
Rankers Camping NZ is an official New Zealand app for camping. You will only be looking at camping locations that have been approved by the 67 councils represented across New Zealand so you can be confident that you're looking at reliable information.
What's Good About the Rankers Camping NZ App?
Over 4,200 locations to choose from;
Filter by type of camp site, as well as by location to nearby attractions, wildlife, or facilities such as LPG refill;
Maps can be used offline in case you need to save your data or you have no WIFI connection;
Access user-generated reviews and information about the camping locations;
Campsites can be booked ahead of arrival via the app;
We love this app for its ease of use and the fact that it helps you to plan out your travels across New Zealand. And, all this information on the Rankers Camping New Zealand app can be accessed for free!
Download it on Google Play or Apple App Store.
WikiCamps
WikiCamps is a pretty comprehensive app for locating campgrounds and caravan parks as well as points of interest and nearby facilities. The app also has some additional handy features to help you on your campervan holiday such as customisable checklists and a 7-day weather forecast for expert-level planning!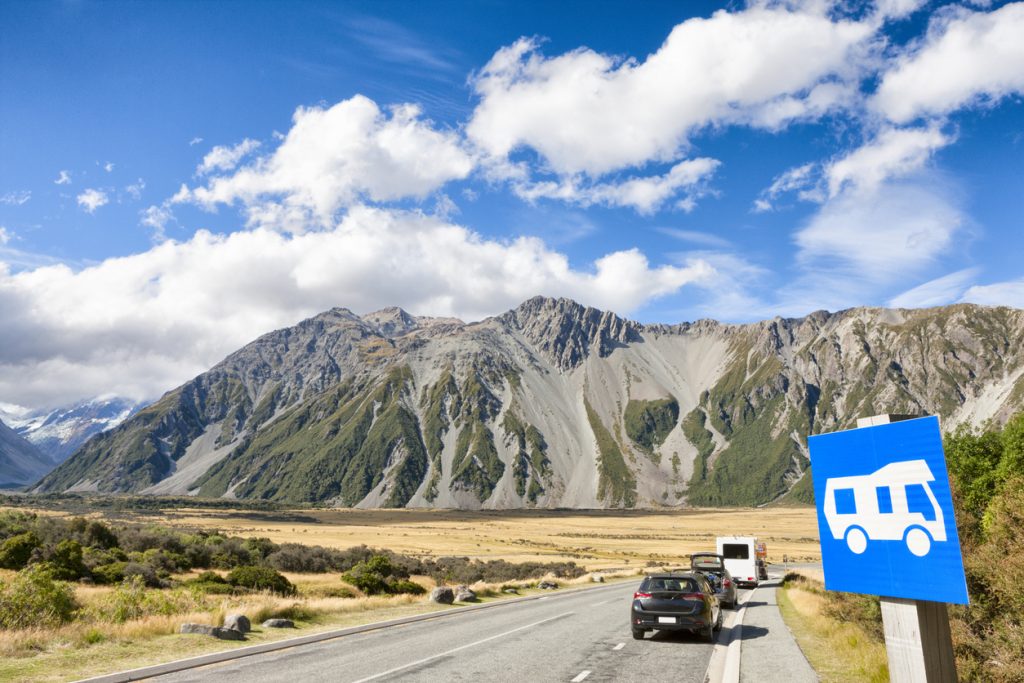 Why you Should Download WikiCamps
Over 1,900 locations to choose from;
Really user-friendly interface;
Offline maps available;
Can access direct navigation to your chosen site from the app;
Access user-generated reviews and information about the camping locations;
Good range of filters to narrow down your search e.g. has toilets, is pet friendly, etc.
Wikicamps is a comprehensive app for finding some epic places to park up in New Zealand. But, unlike some of the other apps, you will have to stump up $3.49 for it after your initial free trial period.
Download it on Google Play or Apple App Store.
Campable
This is a must-have app if you are interested in staying somewhere slightly different to the more mainstream camping grounds. Using this app, you have access to places like vineyards, working farms, beaches, privately owned land, pubs and more. What's really awesome is that these locations are owned and run by local people rather than being operated as a fully-fledged business. So, you can expect something pretty informal and definitely authentic.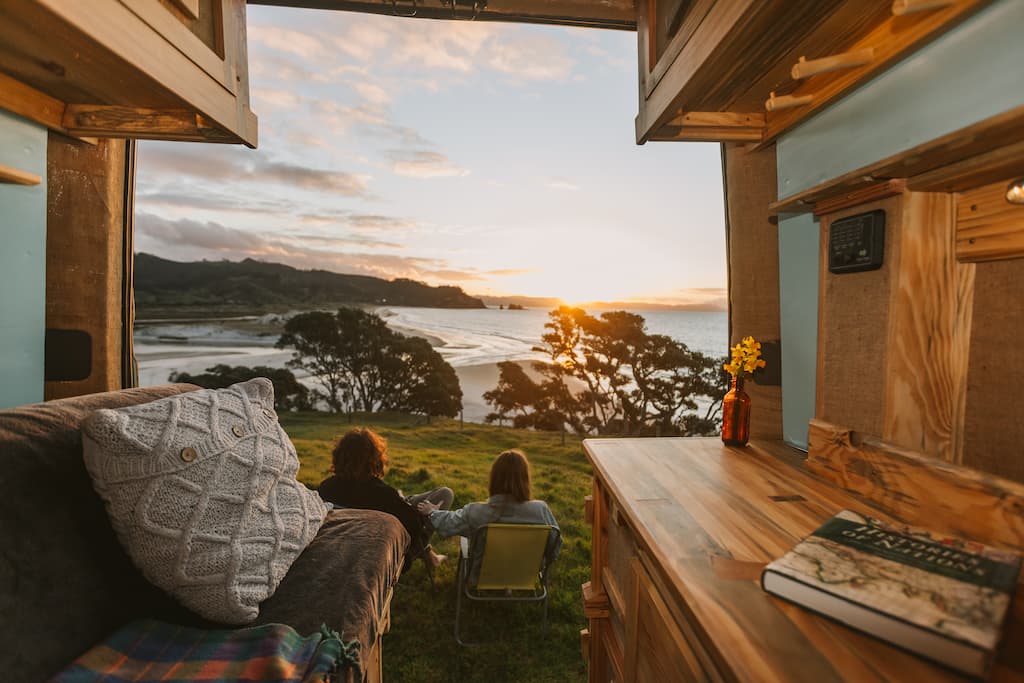 What's Awesome About the Campable App?
Access to unique and private locations;
You can filter by facilities, but remember that these places are not camp sites, so you may find many with all the facilities that you'd get elsewhere;
Great suggestions for journey planning such as North Island and South Island road trips;
Opportunity to meet locals and see a very different side to New Zealand tourism;
It's free!
We really like this app because it opens up a really special opportunity to experience some totally unique places. Just make sure that you read the rules of etiquette on how to behave whilst you are on someone's property, and double check that your type of motorhome or campervan is able to pitch up there.
Download it on Google Play or Apple App Store
NZ DOC Campsite Finder
New Zealand is known for its stunning scenery. Therefore, if you fancy spending the night at a beautiful beach or by the lake, you might want to check out the NZ DOC Campsite Finder app. This app lists the more than 250 campsites that are managed by the Department of Conservation.
The Best Bits About the DOC Campsite Finder
Campsites are organised by island, region and area;
You can get directions to each campsite via Google Maps direct from the app;
Coordinates to campsites are available offline which is another great feature when you're struggling for WIFI;
It's free!
Whilst this app is relatively basic, and directs you to pages within the DOC website, it's pretty user-friendly. The DOC campsites are perfect for freedom camping and you will be able to stay in some absolutely stunning and well managed locations.
Download it on Google Play
Campermate
This app is much more than just a campsite locator for New Zealand, though it does that very well! Campermate gives you a list of campsites to stay and the maps for you to use to get to them; additionally, it also hooks you up with great local deals to make your stay on the islands even more enjoyable!
Things we Like About the Campermate App
Pet-friendly campsite filter;
Access to a wide range of campsite locations from fancy fully-serviced sites to local people's private land;
Handy alerts for weather warnings which is handy for planning both your driving and your hiking plans;
You can view real user feedback and tips about locations;
You can download the maps so that you can view them offline.
We really like the Campermate app because it has a really broad range of information for you on your New Zealand travels. Plus, it's free!
Download it on Google Play or Apple App Store
Dog Friendly NZ
Bringing your pup with you? Download the DFNZ app! It allows you to find new dog-friendly campsites, places and walks by category. We particularly love the 'favourites' feature, which makes planning easy. Simply choose a destination that you like the look of and click the heart icon to save it to your favourites for later! Or if you want to go there right away, just click 'take me there' to get directions from Google Maps.
Download the Best New Zealand Camping Apps to your Phone
Just because we've listed our favourite 5 camping apps for New Zealand travel, it doesn't mean you have to pick just one of them to help you explore. We recommend that you download at least two of these top 5 travel apps for New Zealand before you hit the road on your campervan adventure!
Whether you're looking to locate campsites, freedom camping spots, or simply if you really need to find a public toilet in a hurry, these apps will make your campervan holiday in New Zealand easier, and let you take more time to chill out and enjoy the journey!
If you haven't already, pick the campervan for your road trip from our collection of campers for hire.