Hiring a campervan with Quirky Campers NZ, what is it actually like?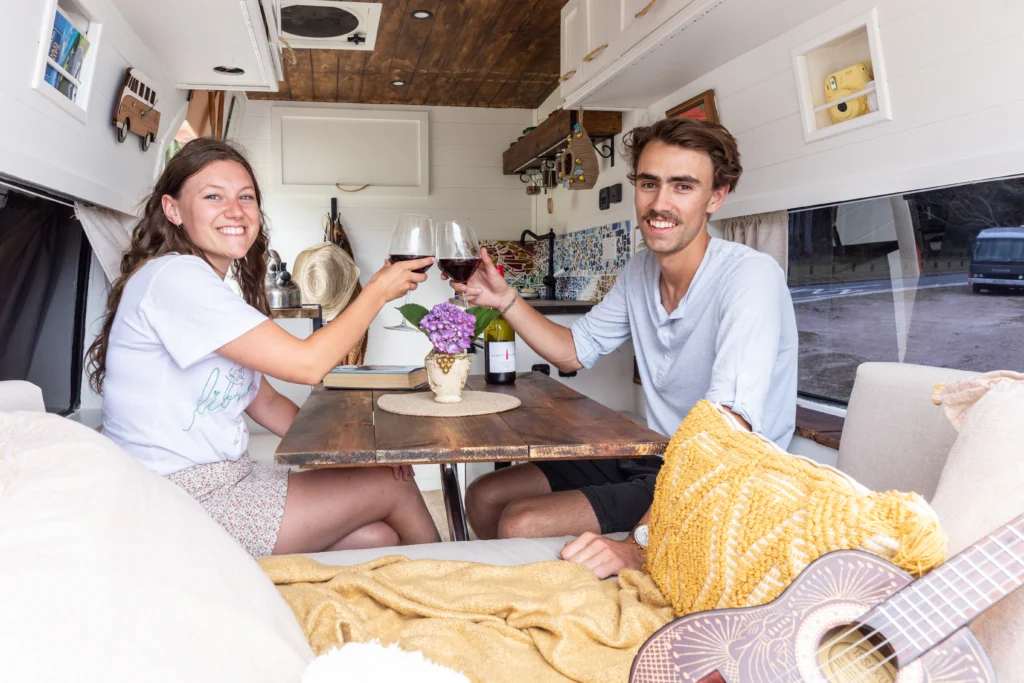 One thing is for sure, no two people hiring a Quirky Campers campervan will have the same holiday. All our listed campers are privately owned. That means that hiring Bertie in Ashburton or Christchurch and meeting his lovely owners Caleb and Lanelle (pictured above) will be different to picking up Barbara from Auckland from Leanne and Dan! Every van, every owner and every adventure is unique.
However, whilst vans differ in terms of style, bed type, heating options and so on, some things about the Quirky Campers experience will remain the same whether you are holidaying in Northland or Southland.
The experience of browsing our campers, asking us questions and making your booking will be as enjoyable and convenient as the campervan trip itself
Your campervan will be practical and beautiful, we don't accept style over substance or vice versa! It will be fully self-contained so you have all you need (mainly water and toilet facilities) so you can freedom camp
We have checked Certificate of Fitness and gas/electrical safety of your vehicle, and provided insurance, so you just have to worry about the itinerary
You can take your pet(s)! Most – and right now, all – of our campers welcome your furry friends so save money on kennels and bring them along for the ride!
You won't need to worry about cooking… our vans even equip you with all the essentials such pots, pans, utensils and staples such as tea, coffee and spices.
You can add on extras to tailor your experience… save or splurge! Extras vary by van but options include bedding and towels, roof rack, outdoor shower, an alternative local pick-up location or a late drop-off
You will always have a great view. So pull over at whatever point, put the kettle on and take in what's around you
Memories you make in a Quirky Camper will blow other holiday memories out of the water! OK, we might sound like we're blowing our own trumpet, but it's what our customers have said! We're just passing on the info 😉
What have our customers said about us?
If you don't believe us, read what our customers have to say!
Greg hired Barbara, March 2022
Monty (my dog) and I had fab time with Barbara being our transport and home, despite not so good weather. The Quirky Campers team were very helpful and efficient. Barbara is a treasure: solid, charming, comfy and well-equipped. Easy to drive and set up. Highly recommended!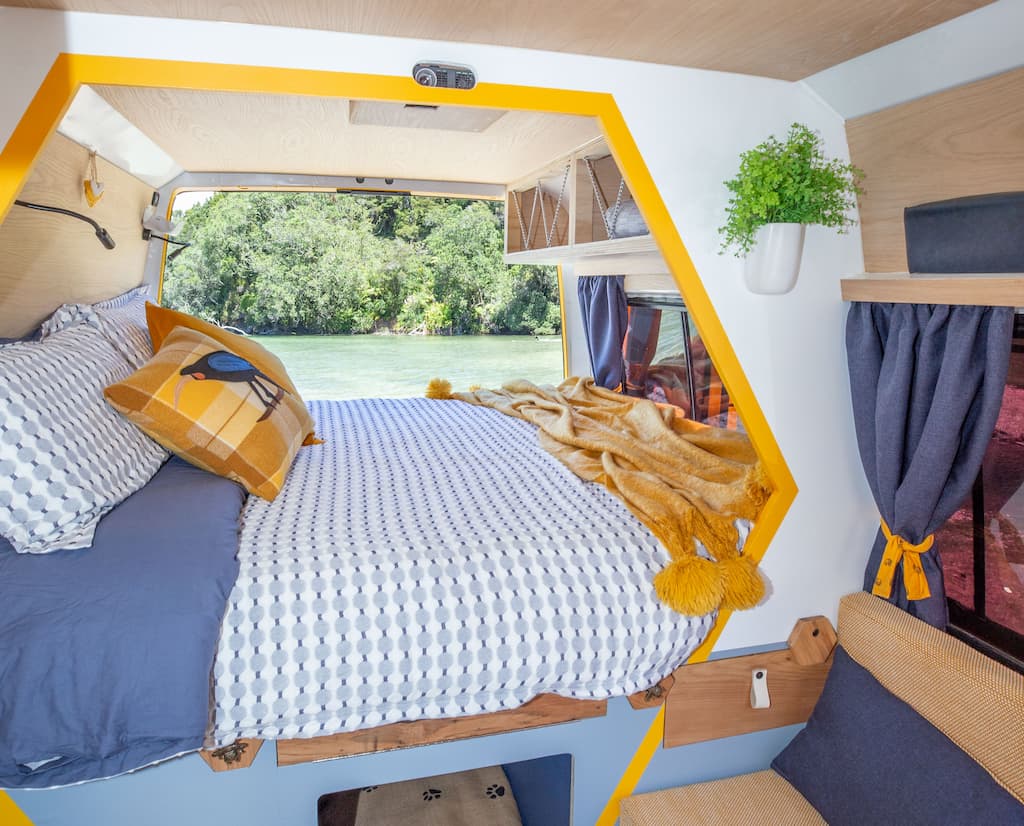 Steve hired Rigby, May 2022
Rigby was a real treat for our trip around the North Island. It was great how everything was thought of and tasteful. It was so much better getting this type of camper than a mainstream brand, both for its uniqueness but also dealing personally with the owners and being more easy with the insurance-y stuff.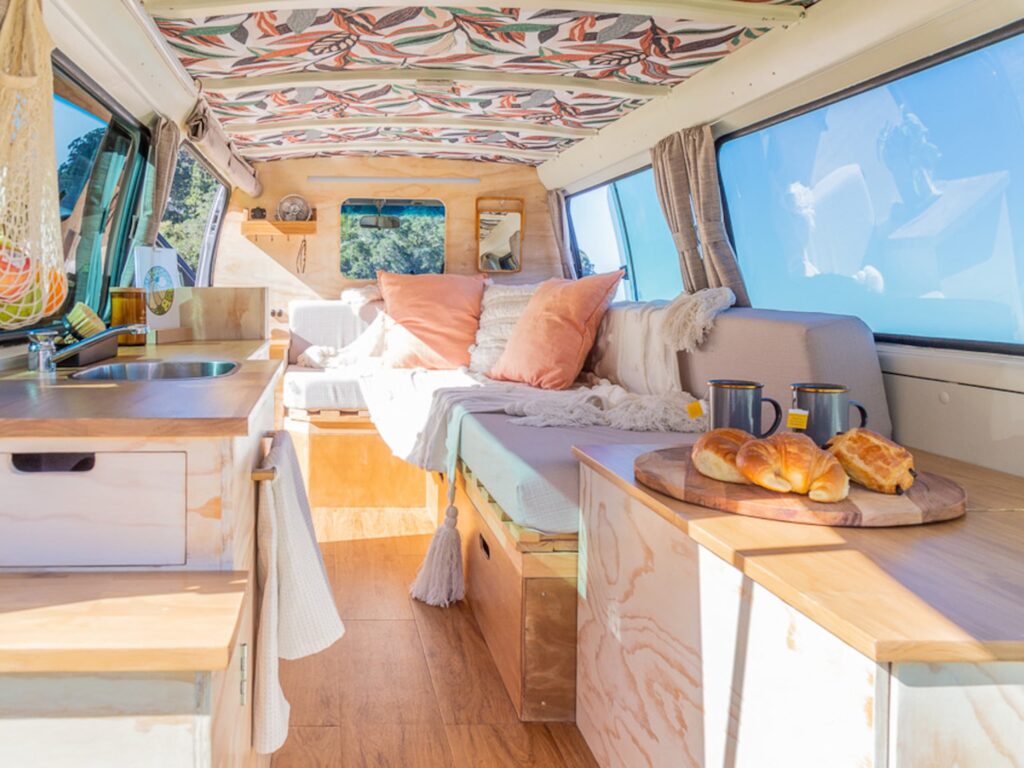 Tarsha hired Brendan in May 2021
Had a lovely trip in Brendan. He was completely stocked with everything I needed, easy to drive and comfortable bed. Would definitely also recommend Quirky Campers as they were so easy to deal with! Look forward to my next Quirky Camper adventure.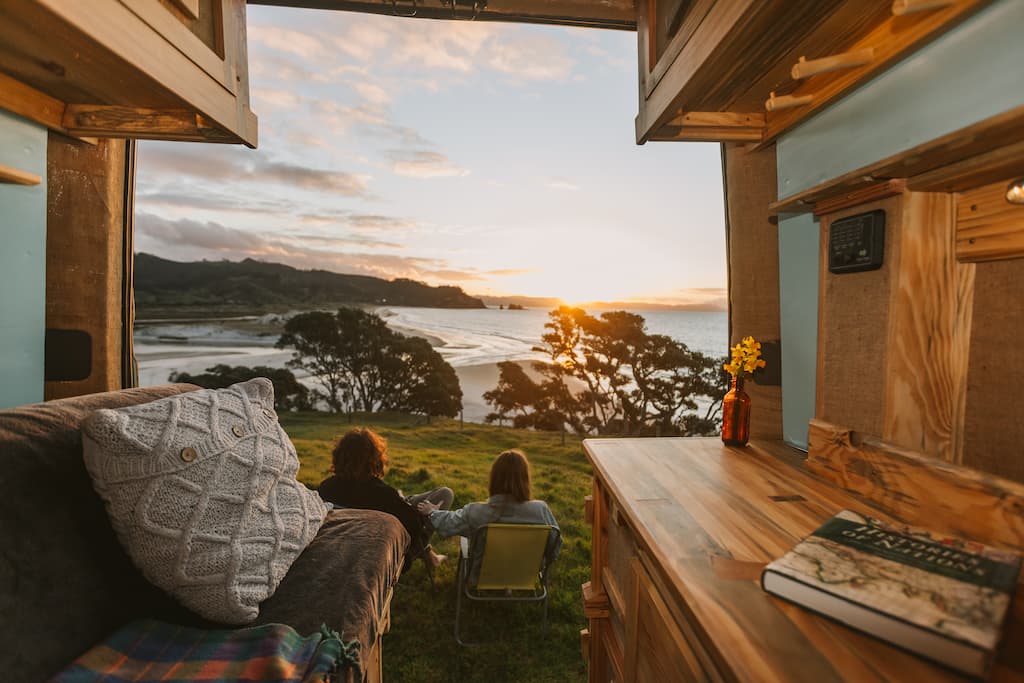 Natalia hired Morrison March 2021
This is our second time hiring through Quirky Campers and we've found Leanne and Dan an absolute pleasure to deal with both times – friendly, accommodating and helpful. Morrison is pretty compact but has lots of storage, we really liked the kitchen off the back of the van with its constantly cool fridge and easy-to-use cooker. I would however highly recommend hiring the additional awning if you are away for a few days – just because it means you have more privacy where you can stand up and get changed, and where you can seek shelter from the sun or rain. We also hired the shower and used this to cool off when it got too hot and sticky at the festival we were at. The bed is cosy and warm at night, but next time I would probably pop an additional mattress topper on top of the existing mattress for an even more comfortable sleep. All up we highly recommend Quirky Campers and this particular van.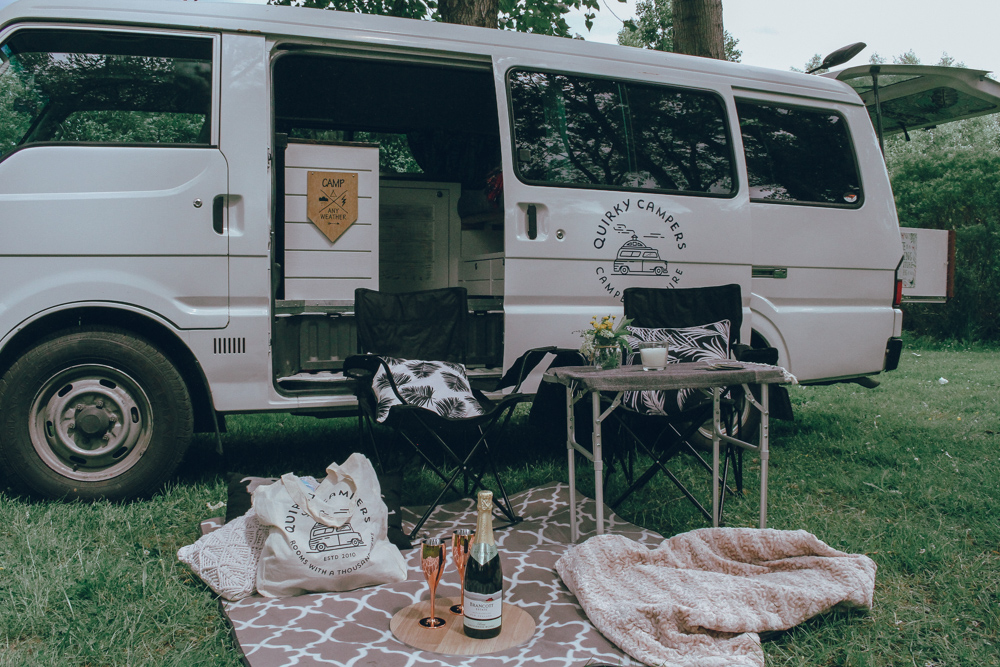 Maria hired Bertie, September 2021
We had an amazing trip with Bertie! She is just perfect. I with my kitten and my partner (who is very tall and fit perfectly on the bed). Bertie has everything you are gonna need during your trip, every single detail. We hope travel with Bertie again soon!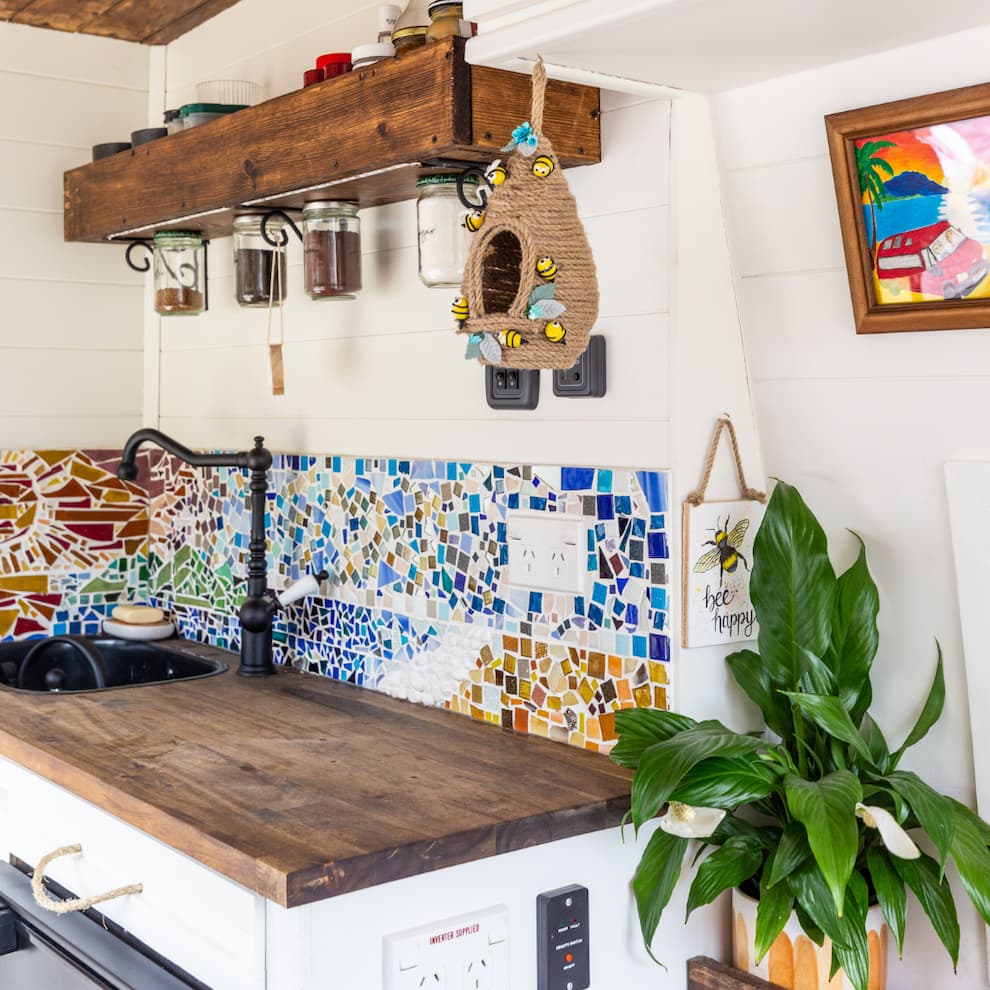 Briar hired Cliff, February 2022
Was lucky enough to take Cliff out for a weekend. He drove like a machine, and zoomed up the hills with no problems. The interior has been designed beautifully, with everything you could need for an overnight stay and more. All amenities are top of the range, and the spice draw was a nice addition to the kitchen, making you feel like you were cooking in the comfort of your own home. The bed was super comfy, and easy to set up. Would highly recommend hiring Cliff, and can't wait to take him on another roadie in the near future.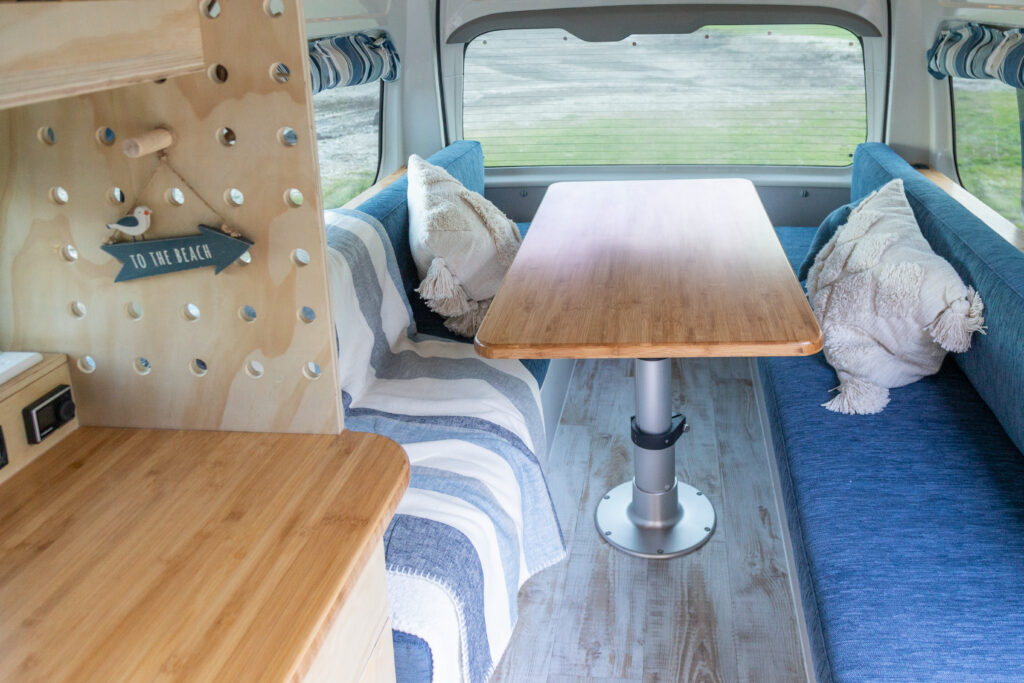 Choose your perfect Quirky Camper here.