So, you're set to have your awesome New Zealand campervan holiday. What is going to make your road trip totally amazing?!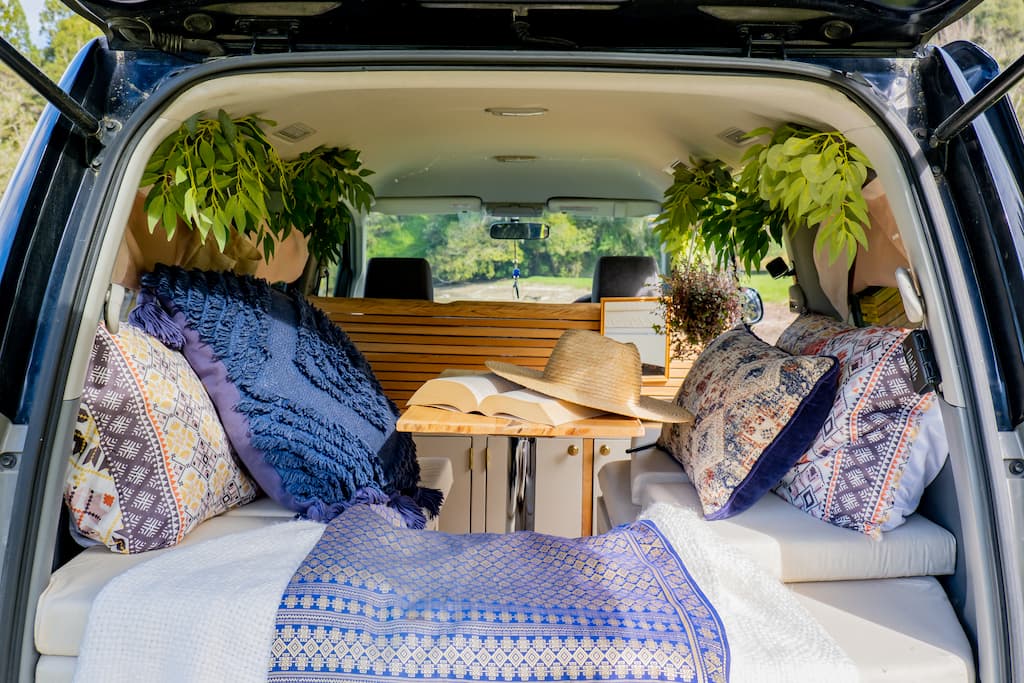 The #vanlife craze continues to captivate adventure-seeking audiences across Instagram and Facebook since making a comeback during Covid-19. Combine this wonderfully nomadic movement with shots of New Zealand scenery and it's hard to resist the urge to book flights immediately!
1. Don't Overpack!
Being inside a campervan is much like travelling in a very large suitcase on wheels. However, don't be tempted to cram extra jumpers into every spare nook and cranny. You're going to be in this space for some time, and you're going to want it to feel super spacious; particularly if you end up having a snuggly wet weather day. The less you have, the less time you'll spend sifting through things you wish you'd left behind when you're getting ready to head out in the morning. Consider what's really going to make your trip enjoyable, then ditch everything else! Yes, even that cocktail dress "just in case"! Choose versatile T-shirts, jumpers and fast-drying layers instead.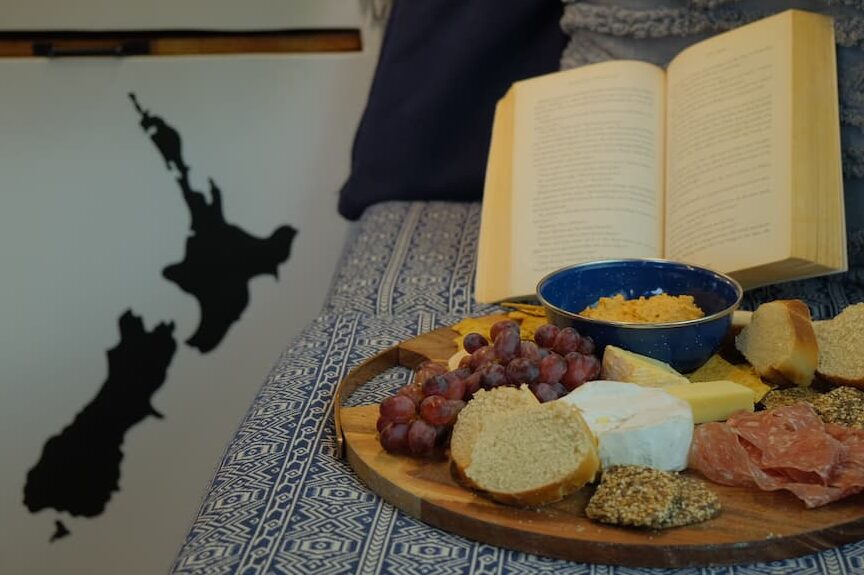 2. Plan Some Park Ups
One of the best things about a New Zealand campervan holiday is that you have such a huge, and we mean really huge, choice of places to park up for the night. However, to save a late night drive trying to spot somewhere good to stay after a long day's adventuring, sometimes it's good to plan ahead. We recommend reading our blog about some brilliant camping apps that will help you pick the perfect spot. Try to download at least one that has offline maps as a backup for when you're out of signal!
If you are wild camping, remember that New Zealand has some pretty strict laws governing where you can and can't stay. All our Quirky Campers are certified self-contained but it's a good idea for you to read up on freedom camping in New Zealand, too.
3. Be Flexible and Spontaneous
It can be done, but trying to cover both the North and South Islands in two weeks probably isn't going to be super relaxing! Factor in some extra time to go slow and enjoy the scenery along the way. After all, you aren't truly experiencing the magic of Aotearoa if you're constantly on the go.
Remember that the fantastic thing about campervanning in New Zealand is that you are in charge of your views. If you don't like the look of the first park up you find, then move on. If the weather changes, drive somewhere sunny!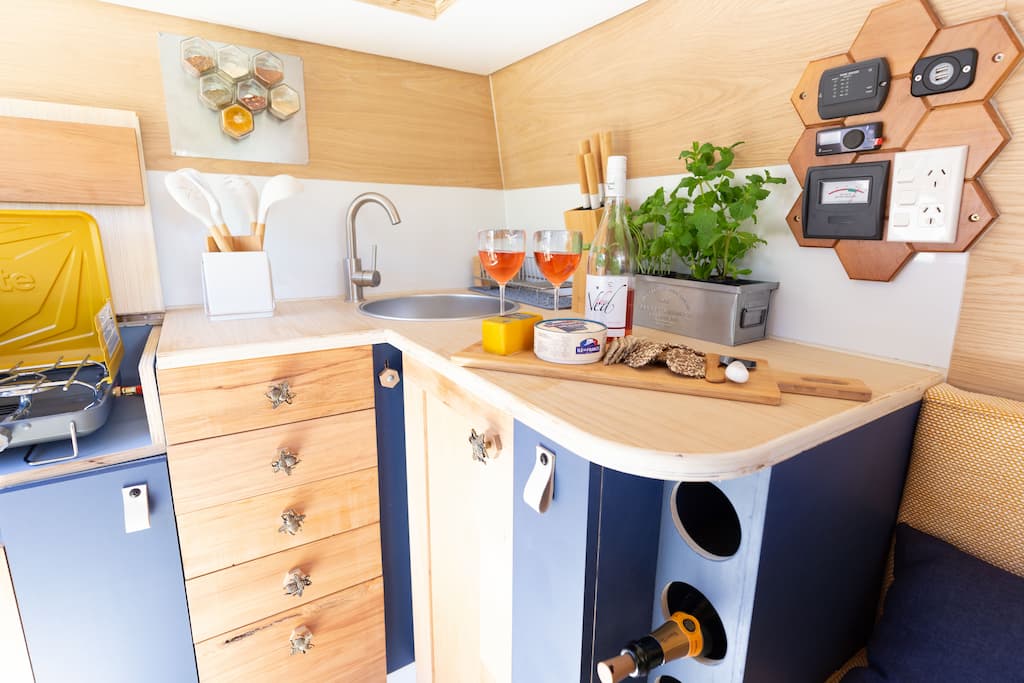 4. Double Check What's Included
Before you collect your Quirky Camper in New Zealand, make a note of what is included in the hire. This will help you with your pre-packing planning!
Take a look at the optional extras that you can hire when you rent a New Zealand Quirky Camper. Things like bedding and towels are great if you're flying over from another country to pick up your camper. You might want to take advantange of camping table and chairs or an outdoor shower to make your roadtrip super comfy!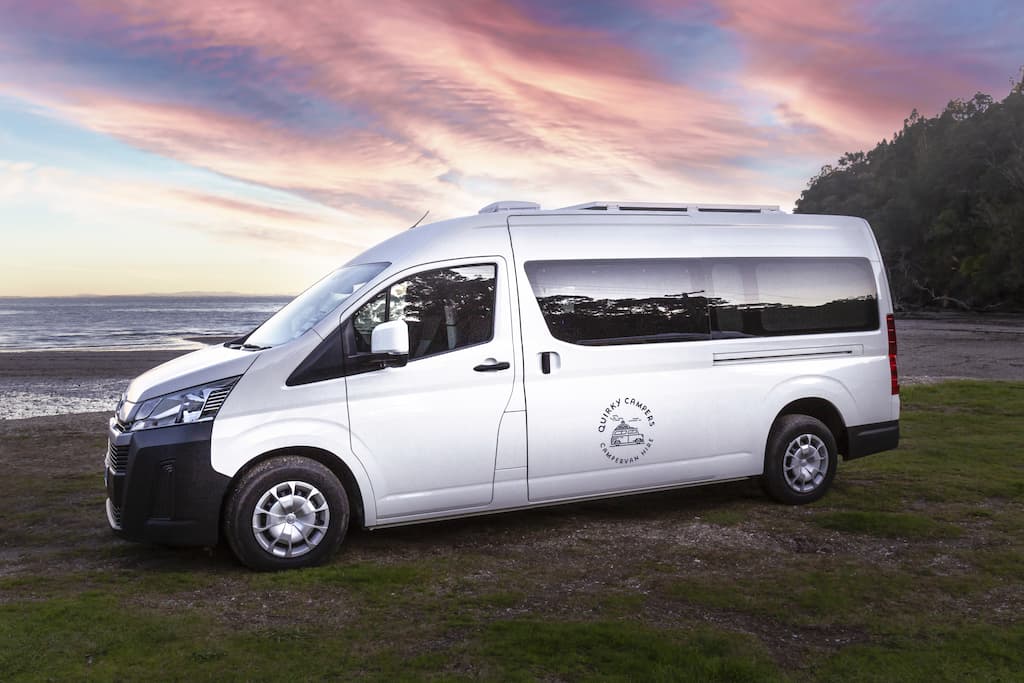 4. Make a Pre-Driving Checklist
There's nothing worse than heading off and realizing you forgot to do something crucial. Save yourself stress by keeping a pre-driving checklist with you in the cab. Before you hit the road, tick each thing off mentally. It might look something like this:
Are all drawers, cupboards and loose items secure?
Are you unplugged? All doors and valves closed?
How's the fuel level? Is there enough to last until the next stop?
Is the gas turned off?
5. Get a Local SIM with Data
Depending on your data and roaming tarrif, it might be a good idea to buy a SIM card with local calls alongside data in New Zealand. Mobile data is pretty expensive here, and be warned that there isn't loads of reception on the road! Therefore, plan ahead and make sure you've got downloaded songs on your phone, or a really strong "I spy" game!
When you're renting a Quirky Camper in New Zealand, you don't want to run the risk of being stuck on the road and not being able to get in touch with the owner, or even to check your park up accommodation. Local SIMs are really useful for this.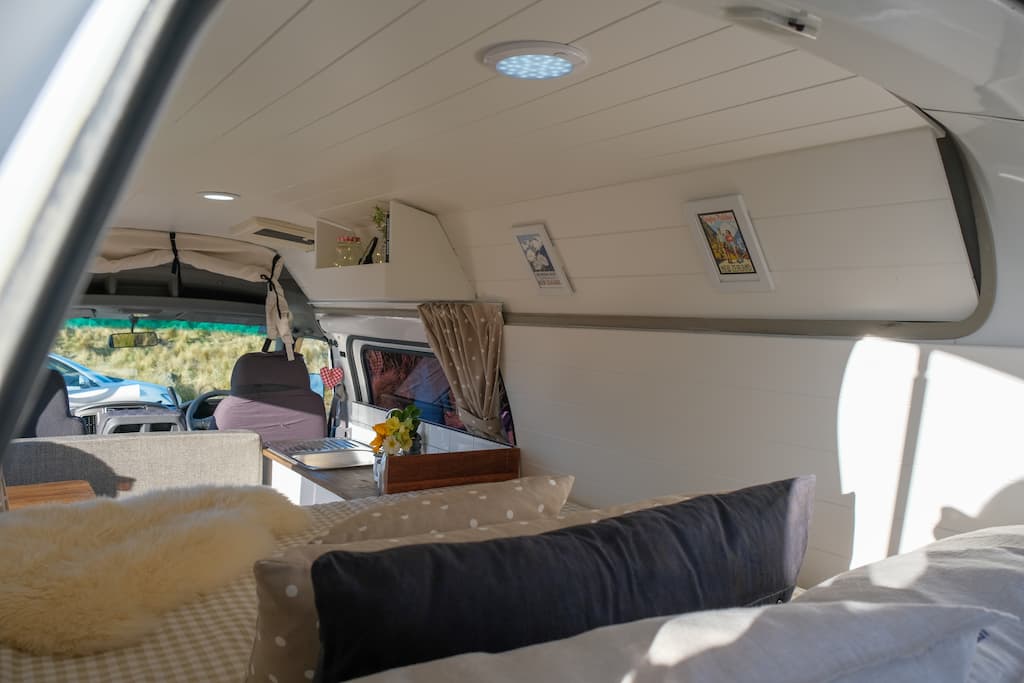 7. Be Prepared for Sun and Sandflies
Sunscreen and bug spray are absolute essentials for any NZ holiday, particularly during the warmer months.
The NZ sun is known for being pretty harsh! To avoid getting burnt, we recommend applying sunscreen every few hours.
You might also want to think about having some kind of shaded outdoor space. If your campervan has an awning, great! If not, consider bringing along an umbrella for the times you want to kick back and enjoy the views.
Sandflies and mosquitoes can be relentless in certain parts of the country, so lather on that deet! If you tend to react badly to bites, we recommend packing some antihistamine pills too.
8. Before You Hit The Road…
New Zealand's roads might be a little different to what you're used to. Roads can be windy, gravelly, and poorly signposted at times, so stay alert and remember to stick to the left-hand side at all times.
Now you know how to have the perfect New Zealand campervan holiday, it's time to search for the perfect campervan! Take a look at our range of bespoke campervans for hire.