As an official language of Aoteaora, Te Reo Māori is a core part of Kiwi culture and day-to-day life. Whether you're a New Zealander or an international tourist looking to complete the classic Kiwi campervan roadie, you should try to learn at least some basic Māori. Not only will it enrich your understanding of Māori text on display boards and signposts, but it will also deepen your connection to our beautiful whenua (land) and the Māori people tied to it – tangata whenua.
Te Wiki o Te Reo Māori (Māori Language Week) is a time for us to actively promote the revitalization of this beautiful language by using it ourselves! To give you a head start, we've labeled (in Māori) the key parts of a campervan and gathered some useful vocabulary for your next NZ campervanning adventure! Want to get your whānau (friends/family) involved? Try putting sticky notes on the campervan parts and practice repeating the words as you go. Unsure about how to pronounce Te Reo words correctly? Check out this awesome Te Reo Māori pronunciation guide!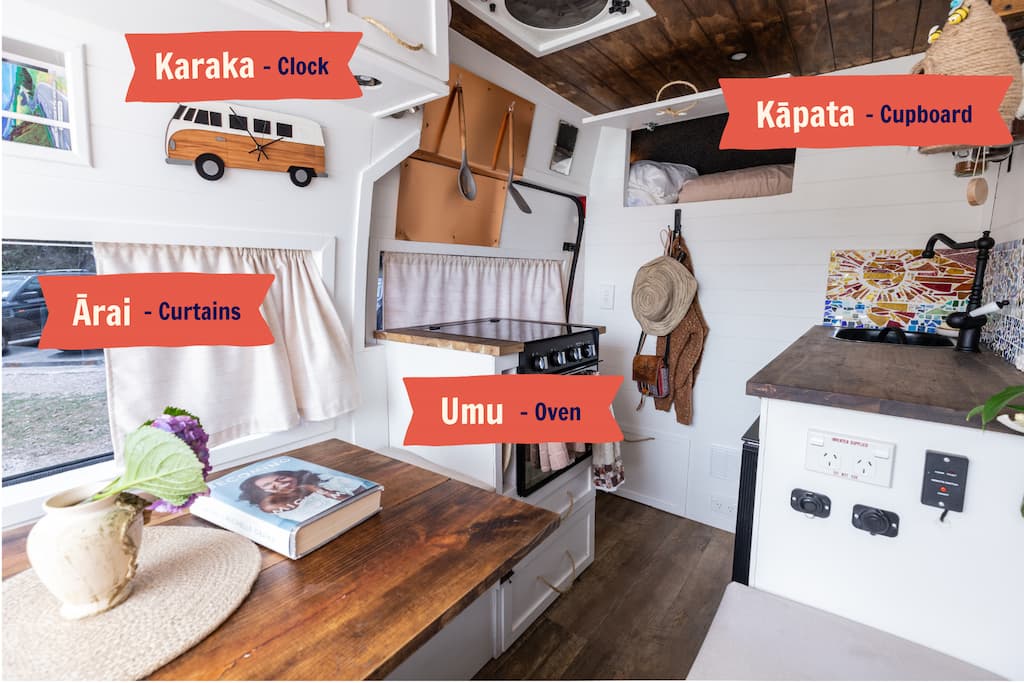 Māori greetings & farewells for the campground or shop
Needless to say, kia ora (hello/hi/thank you) is New Zealand's go-to Māori greeting, used by everyone from the Prime Minister to rural shopkeepers! Since it's informal, you might use kia ora to acknowledge peeps you pass during a hike or beach walk, or as a general expression of appreciation for the people showing you around a campground.
However, like all languages, there are many informal ways to greet people. In the morning, you might say "mōrena! / ata mārie!" (good morning!), and before bed, "pō mārie" (good night).
When it's time to hit the road and say farewell, mā te wā (farewell until some time in the future), ka kite anō (see you again), and hei konā (farewell – said to someone staying) all work! Pick one that flows easily off the tongue if you have difficulty remembering them all.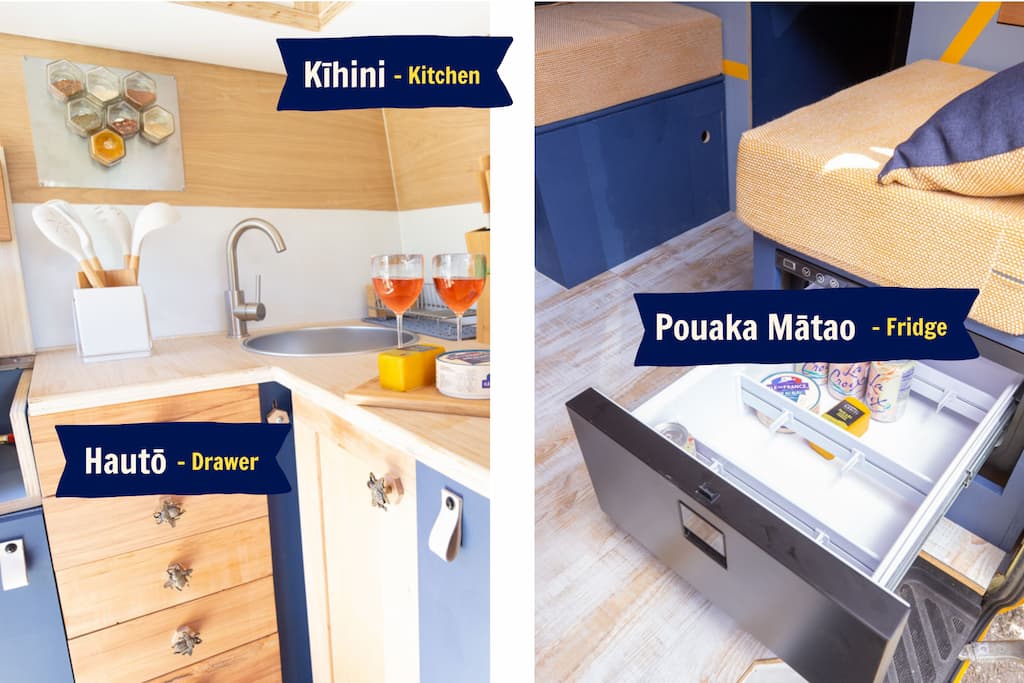 Checking in with your fellow campers
No matter who you're traveling with or whether you're a seasoned #vanlifer, make sure you check in regularly with your whānau to ensure they're doing ok. Roadies can be testing at times (even for the best of us!), and you can't always predict how new environments will affect others.
To see what's up, simply ask "Kei te pēhea koe/kōrua/koutou?" (How are you? – one person/two people/three +). You can also add their name or "e ____" to the end to add specificity. E.g. "Kei te pēhea koe e hoa?" (How are you, my friend?)
Hoa / Kare – Friend or spouse
Ngeru – Cat
Māmā – Mum
Pāpā – Dad
Tamāhine – Daughter
Tama – Son
To answer, use the structure "Kei te _(feeling)__ ahau." You might say:
Kei te pai ahau – I'm feeling happy / I'm well!
Kei te āio ahau – I'm feeling calm!
Kei te hōhā ahau – I'm bored!
Kei te hīkaka ahau – I'm excited!
Kei te ngēngē ahau – I'm tired! (Get some moe – sleep)
Kei te hiainu ahau – I'm thirsty! (Find some wai – water)
Kei te āmaimai ahau- I'm nervous!
Kei te pukuriri ahau – I'm angry! (Sometimes you just need some breathing room. A personal favorite necessary for smaller, compact campers is "pouri ake" which means "get out of my way, please!" / "excuse me!")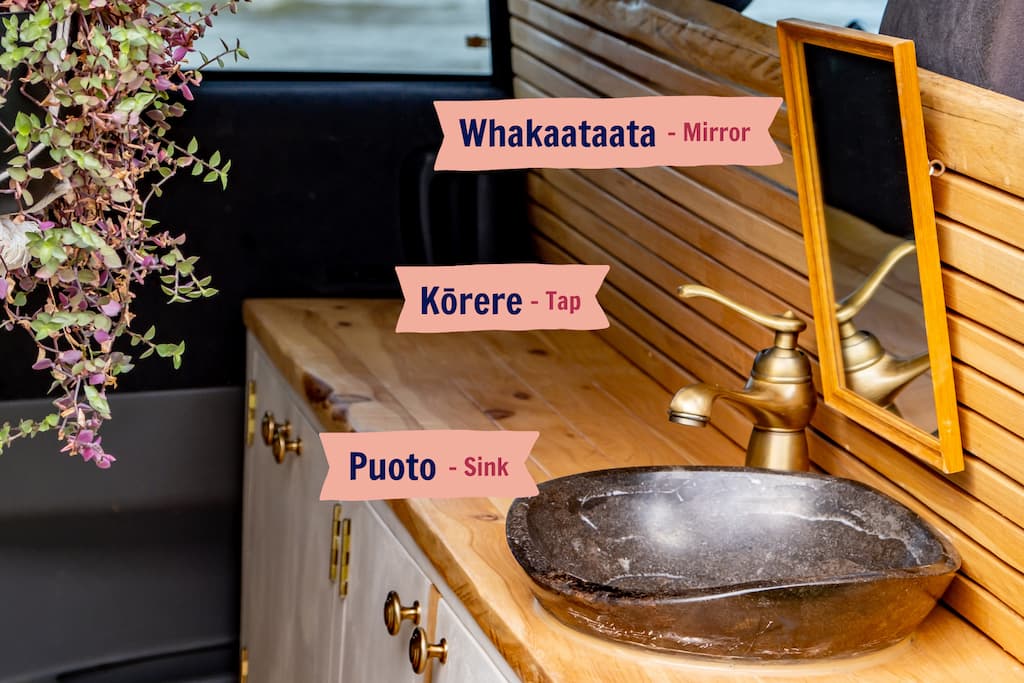 Taking in the view in Māori
The richness and diversity of Aotearoa's landscapes mean there's always a new and hidden treasure to discover.
When you're tootling along in your campervan and notice something you want to draw attention to, you might say "titiro!" (look!) or "whakarongo!" (listen!). If you want to describe it (or any of the quirky features of your campervan), use this structure: He + (descriptive word) + te+ (noun).
E.g. He kikorangi te rangi. (The sky is blue.)
Rangi – Sky
Moana – Ocean
Awa – River
Marama – Moon
Tātahi – Beach
Ngahere – Forest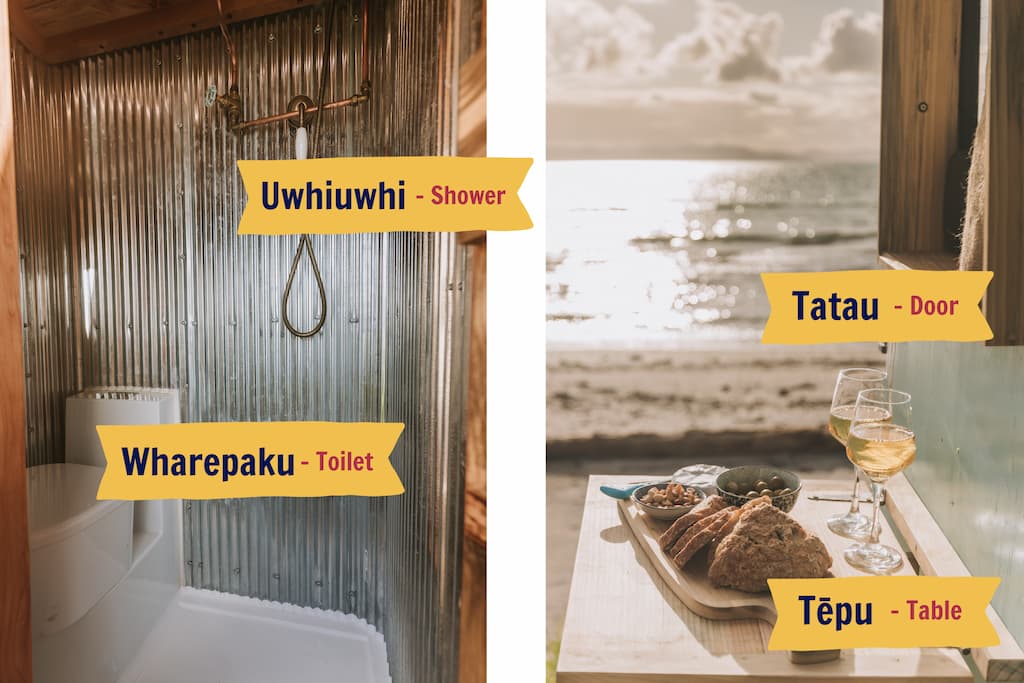 Where to next? Te Reo Māori place names
Here are just some of the Māori place names you might come across! Why not show off your Māori vocab in your next Insta or Facebook travel posts?
Te Waka a Māui / Te Wai Pounamu – South Island (literally "Maui's boat" / "the waters of greenstone")
Whakatū – Nelson
Te Ahi-Kauōura-a-Tama-ki-te-rangi – Kaikoura
Te Tai Poutini – The West Coast
Ōtautahi – Christchurch
Ōtepoti – Dunedin
Murihiku – Bluff
Rakiura – Stewart Island
Te-Ika-a-Maui – North Island (literally "the fish of Maui")
Te Tai Tokerau – Northland
Tāmaki Makaurau – Auckland
Parawai – Thames
Tauranga Moana – Tauranga
Kirikirihroa – Hamilton
Te Matau a Māui – Hawkes Bay
Pōneke – Wellington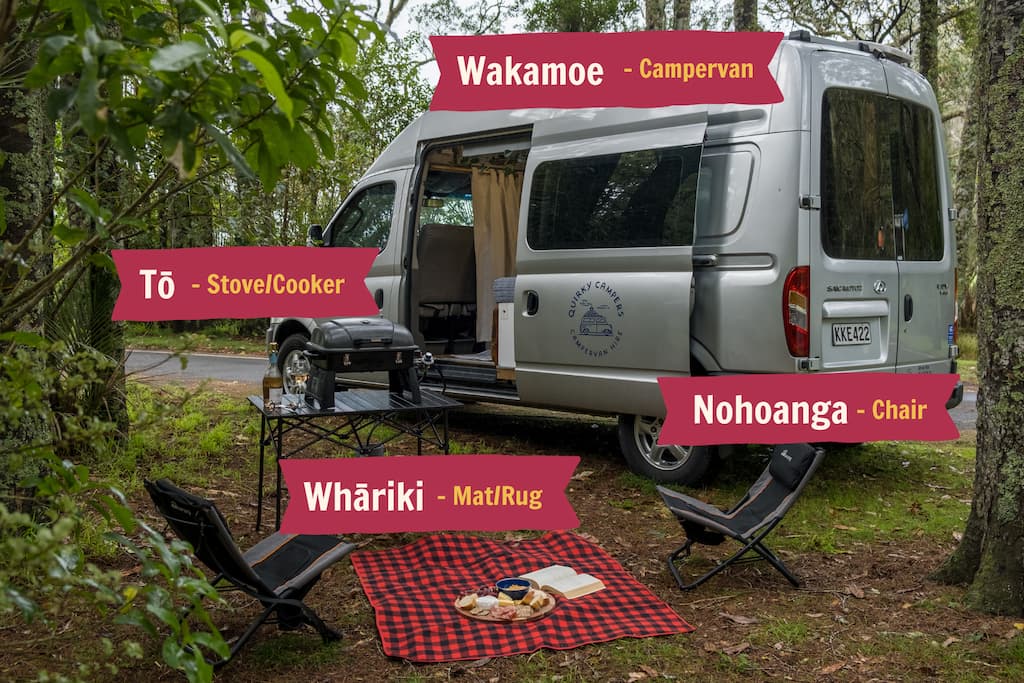 Te Reo Māori is experiencing a significant revival in New Zealand, and this special week is a reminder that you can be part of it! Now that you have this toolkit of useful Te Reo terms, it's time to put them into practice. Like learning any new language, it's best to start with the little things, so try replacing your "good morning" with "mōrena" or practice asking and answering "kei te pēhea koe?" with a friend. Incorporating the language into daily life is easy and fun!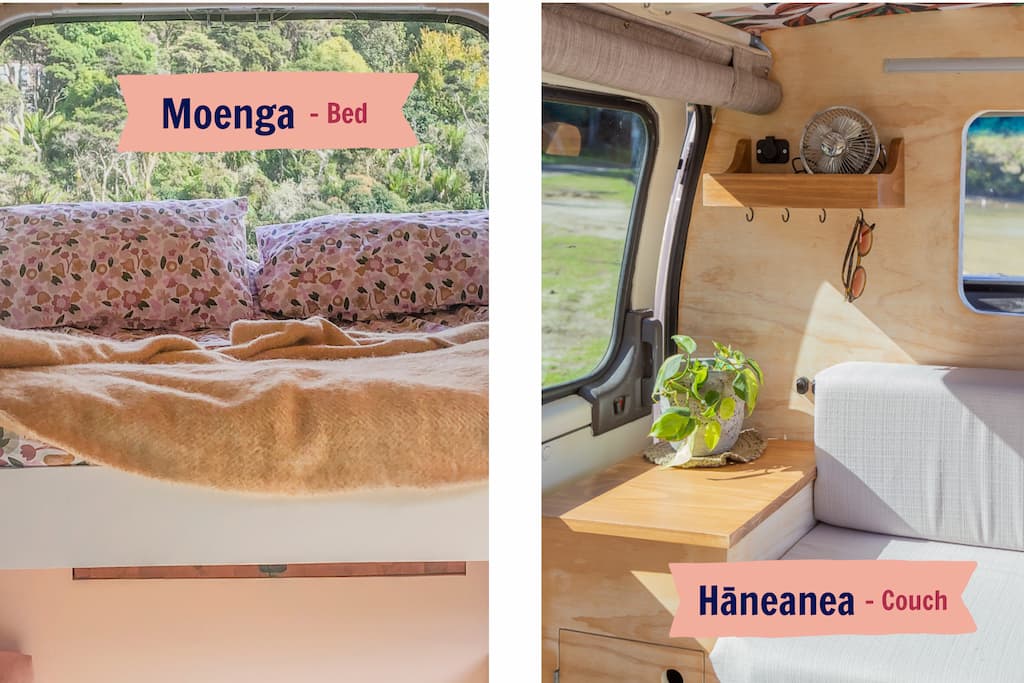 And as you prepare to explore our big backyard, keep in mind these two whakataukī (proverbs):
Herepū te rā (Seize the day!)
Kia māhorahora te reo Māori! (Create conditions for Te Reo Māori to thrive!)
Looking for a campervanning adventure like no other? Browse our bespoke collection of campers for hire.