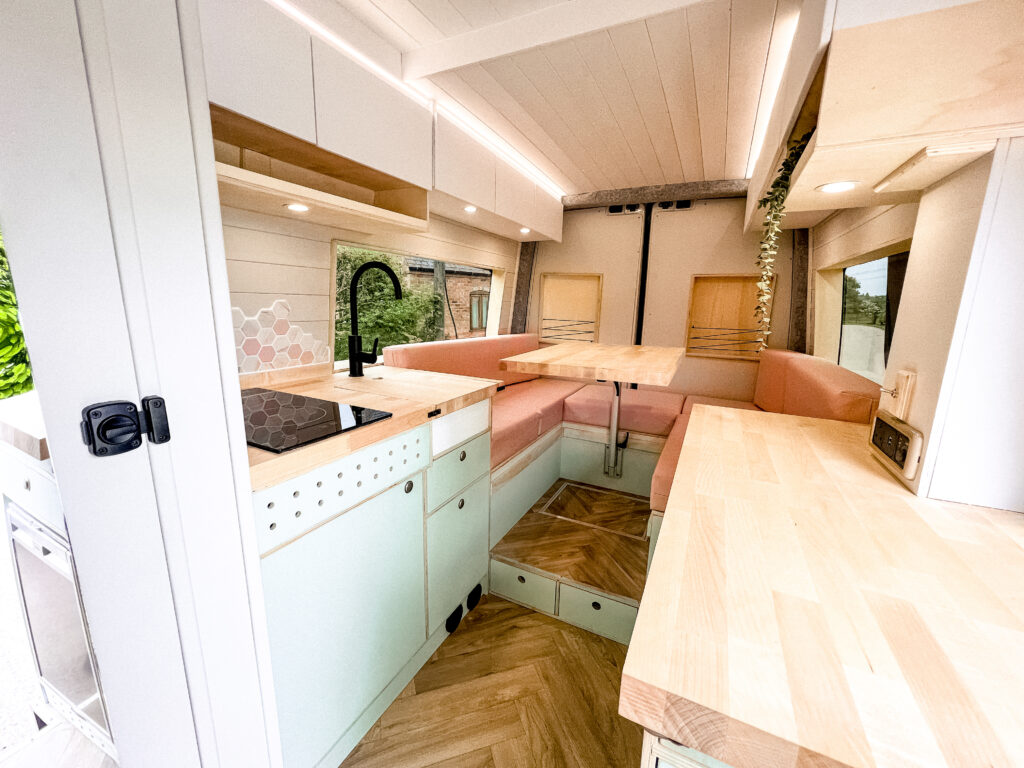 Waiting List
2023 Build slots available!
Interior designers turned campervan builders, with 15 years experience in the design industry we turned our skills to conversions. Offering builds for weekend get-aways, full family adventures and thrill seeking rambles.
We're Euan, Rachel and Fynnley (the dog), putting our design expertise to a different use, so we built Gerty, our LWB Vauxhall Vivaro and lived in her for 2 years travelling the UK and going as far as Mardin in eastern Turkey. We loved every minute of designing, building and travelling in our little van we knew this was our calling. To help others using our design knowledge to join the Vanlife movement.
As designers we know how to go through a project from design to handover, squeezing every little bit of space out of a van whilst trying to come up with clever life solutions that we think are unique to us and our vans.
We offer everything from a full design and build service down to part build and design advice, anything you need, we'd be happy to help.
Whilst away, where ever we were, inside the van was home. That's where the idea of Moveable Routes came from, it didn't matter where we were we took our home roots with us. We just want to share that feeling with others.
Looking forward to hearing from you and if we can help with you conversion.
Rachel and Euan
Moveable Routes
Euan Morris Rachel Morris
Landlords Gas Safe Certificate
Landlords Gas Safe Certificate
Guaranteed Appropriate Payload
DVLA Motor Caravan Registration
Electric Conversion Experience
Has experience with converting new electric vehicles.
Has experience with retrofitting classic vehicles.
No experience, but happy to take on an electric conversion.
Penny P
Movable Routes are a brilliant business. The Big Red Van gets compliments and visitors wherever I go. The layout is perfect for me …