Off-grid
Go off-grid to give you the ultimate sense of freedom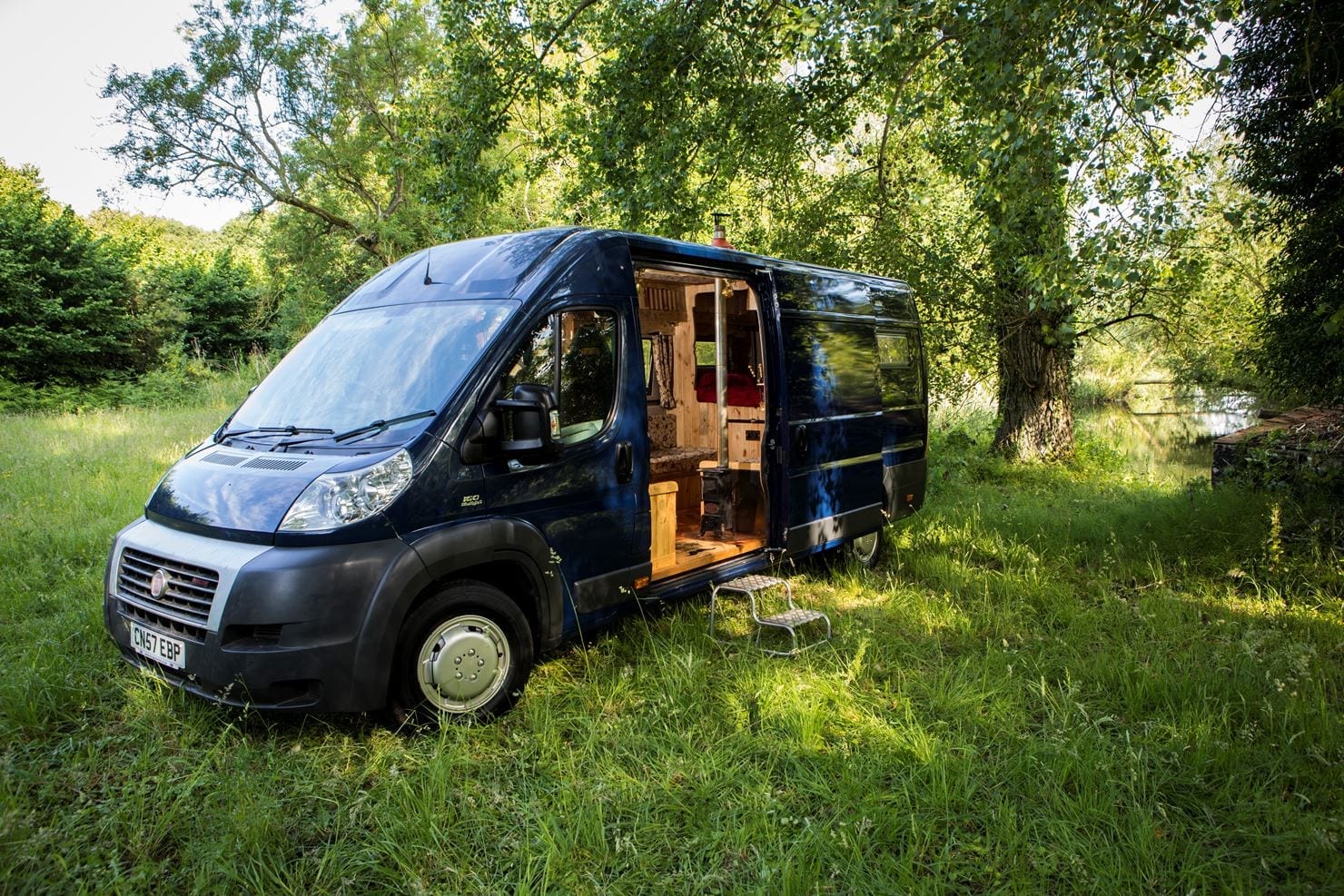 Why hire an off-grid camper van?
Travelling in an off-grid camper van gives you the ultimate sense of freedom. You can sleep wherever, eat wherever. And often without the crowds. Lucky for you, whilst many of our campervans do have hookups, most of them are designed to be used primarily off-grid.
What is an off-grid camper van?
In case all of this terminology is brand new to you…
A 'hookup' is a 240V electric socket which you can plug in at more commercial campsites
Definitions of 'off grid' vary, but we use it to mean that you can get the full functionality of the campervan without using hook up, meaning that you don't need to stay in a campsite, or in fact, anywhere near civilisation.
Do bear in mind that you will need to top up on water and fresh food and if you have a toilet it will need to be emptied. Therefore we would suggest that you plan on moving every few days or so.
It is also important to note that you will need to be frugal with your resources. No ten-minute showers and you may not be able to watch Netflix 24/7, but you are camping after all. Our campervan owners know their vehicles very well so ask them how to get maximum usage.
And once you drive off again you will be recharging the battery, allowing you to have even more time out in the sticks.
What kind of off-grid camper van can I hire?
Here we have collected our off-grid campervans. To be included in this section, the camper van needs to have solar panels. This will enable longer-term usage of things that require more power like the fridge. They will also need to have a gas tank or bottle which is big enough to supply any facilities that need it for at least a few days.
Other than that they are, of course, all different. Some have wood burners, some have toilets or showers. Make sure that the van you are hiring has everything you need or get in touch with us if you need any help making your selection. This blog might help you think about what you need.