Unique Campervan Hire
Welcome to our range of bespoke campervans for hire. For adventure, for work, for family holidays to remember. Find your taste of vanlife.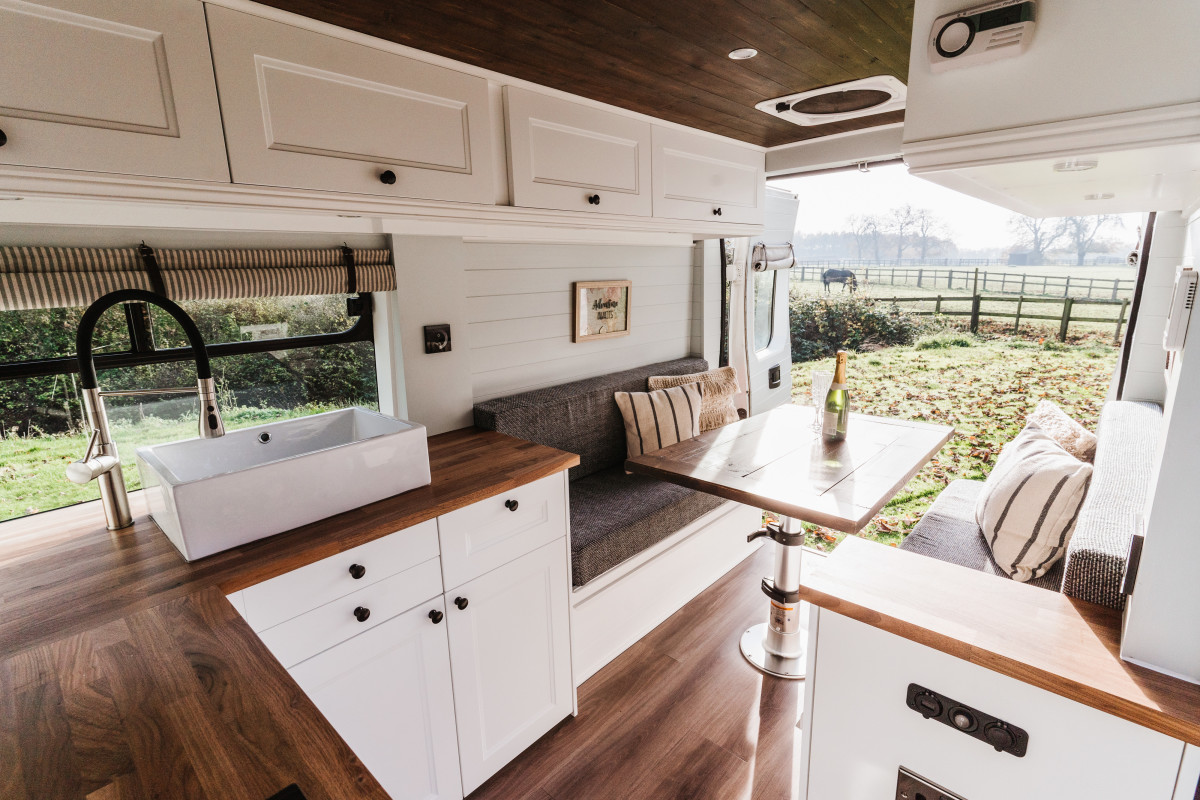 Welcome to our range of unique, handcrafted campers. You won't find beautiful vehicles like this anywhere else. If you're looking for campervan hire for your dream UK holiday or even to venture further afield to Europe, look no further. Whether you're after a romantic break just for two, an off grid adventure, or some family fun you can find the ideal campervan or motorhome here.
Start Camping in Luxury and Style
We know exactly how it feels to enjoy being out in nature but not enjoy the sensation of a slowly deflating mattress. Plus the unique freedom of road tripping, the open road and being able to stop wherever you want and whip up lunch for the family. Or to find the perfect picnic spot and decide to make it your home for the night. There really is nothing like a trip in a camper van to give you a sense of adventure without having to compromise on comfort or luxury. Think luxury motorhome hire but will oodles more creativity and uniqueness. Then you'll be close to what we have to offer here at Quirky Campers.
Find your perfect campervan
Our listed campervans and motorhomes are available for you to hire all around the UK and Europe. And we have made it easy for you to find the right van. Simply select the region or enter the postcode where you'd like to collect and the vans will automatically appear for you to see which one takes your fancy. Use the date selector if you are looking for specific dates. You can further refine your search by selecting how many people you need the van to accommodate and whether you need a toilet, shower or pet friendly. There are also plenty of hireable extras in case you need things like bedding, firewood, a bike rack and lots more.
As the only rental agency that is selective, you can be confident that whichever one you go for has been chosen for its craftsmanship, originality and style.
Click on each campervan below to see full details and find the perfect 'room with a thousand views'.
Search by destinations
If you are planning a trip round the highlands find all the campervans for hire in Scotland on our Scotland page. For the Cotswolds, Devonshire, Moors or Cornish coast have all look what's on offer in Cornwall or Devon.
What do our customers say?
You can find dozens of reviews on our facebook page, here is a recent one for Silva
"It was an absolute joy to call Silva 'home' for the week. We drove up to Dunfermline to pick her up and embarked on our week long tour of the Scotland, and we certainly did it in style and comfort.
She was really easy to drive with a helpful reversing camera and she ran brilliantly.
Her owner's have thought of everything, plenty of storage, a little sink and 3 ring hob, coolbox, USB chargers, and a heater which kept us lovely and toasty on the blustery and rainy evenings, and the bed is really simple to set up & pack away and surprisingly comfy.
All the other little touches are what make her really special – the fairy lights, the map fabric behind the door, the little circular windows, the colourful and quirky furnishings – it simply feels like home.
I can't thank Anita & James enough, they are so lovely and helpful. Also really grateful to the guys at Quirky Campers who helped out with a few concerns I had beforehand, who were really pragmatic and helpful and gave the kind of advice you can only give if you really know what you're doing.
We're even thinking of now buying our own van, which speaks volumes about how brilliant a time we had! In the meantime, we'll definitely hire from Quirky again!"
Lucy Osborne, October 2018