Unique and Bespoke Campervan Hire
Welcome to our range of bespoke campervans for hire. For adventure, for work and for family holidays to remember. Experience a taste of vanlife.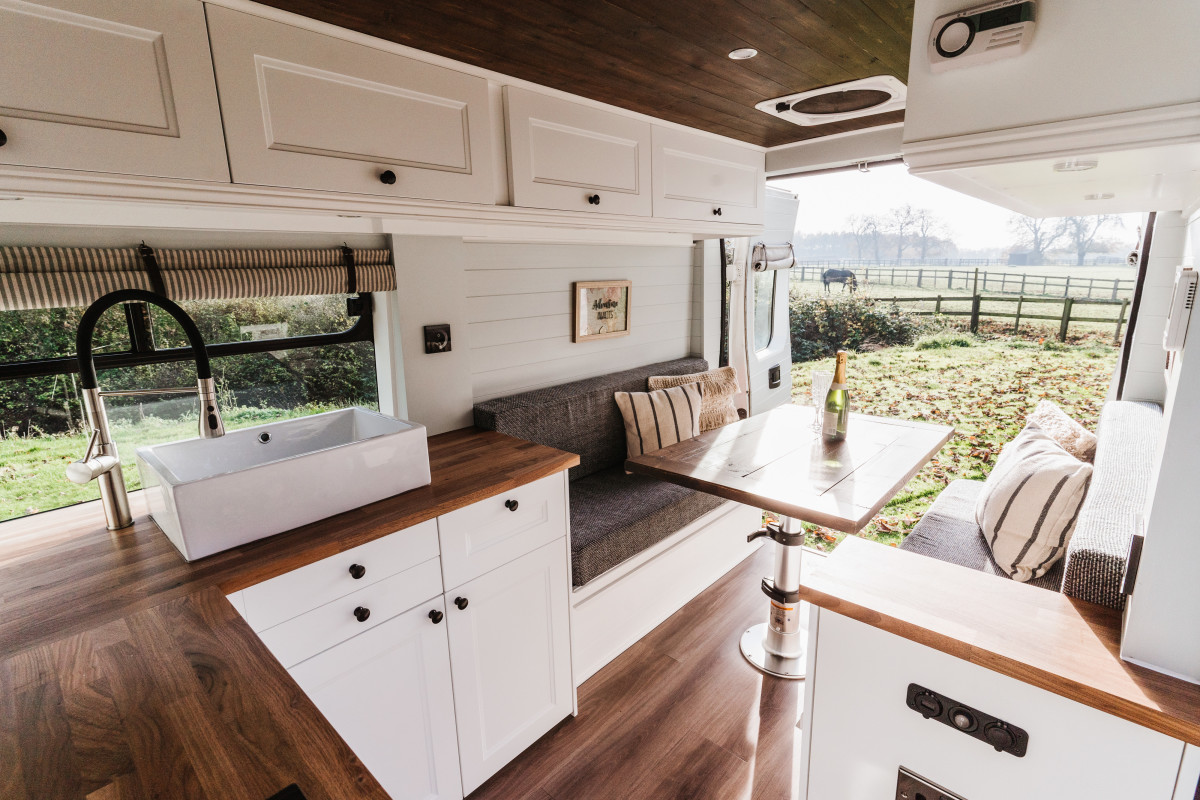 Unique and Bespoke Campervan Hire
Why hire a campervan through Quirky Campers?
Welcome to our range of unique, handcrafted campers. You won't find beautiful vehicles like this anywhere else. If you're looking for campervan hire for your dream holiday or even to venture further afield to Europe, look no further. Whether you're after a romantic break just for two, an off grid adventure, or some family fun you can find the ideal UK campervan or motorhome for hire here.
We're proud to offset every mile driven in a Quirky camper through Ecologi. Check out our virtual forest via here, where you can also see the CO2 offset.
Explore the UK and Europe in Luxury and Style
We know exactly how it feels to enjoy being out in nature but not enjoy the sensation of a slowly deflating mattress. Plus the unique freedom of road tripping, the open road and being able to stop wherever you want and whip up lunch for the family. Or to find the perfect picnic spot and decide to make it your home for the night.
There really is nothing like a trip in a camper van to give you a sense of adventure without having to compromise on comfort or luxury. Think luxury motorhome hire but will oodles more creativity and uniqueness. Then you'll be close to what we have to offer here at Quirky Campers.
Find your perfect campervan
Our listed campervans and motorhomes are available for you to hire, fully equipped, all around the UK and Europe. And we have made it easy for you to find the right van. Simply select the region or enter the postcode where you'd like to collect and the vans will automatically appear for you to see which one takes your fancy. Use the date selector if you are looking for specific dates.
You can further refine your search by selecting how many people you need the van to accommodate and whether you need a toilet, shower or pet friendly. There are also plenty of hireable extras in case you need things like bedding, firewood, a bike rack and lots more. If you need to know something specific such as whether the campervan has a double bed or king size, or how the living area converts into the sleeping area just get in touch and we can find out for you. 
As the only rental agency that is selective, you can be confident that whichever one you go for has been chosen for its craftsmanship, originality and style.
Click on each campervan below to see full details and find the perfect 'room with a thousand views'.
Search by destinations
We have campervan for hire across the UK – hire in London, Scotland, Northern Ireland, Wales and across England. For the Cotswolds, Devonshire, Moors or Cornish coast have all look what's on offer in Cornwall or Devon. 
Need help finding a place to stay?
Take a look at our 10 must visit campsites across the UK for campervans.
What do our customers say?
You can find dozens of reviews over on our instagram and/or our facebook page, here are two recent reviews from hirers.
"Quirky Campers have been amazing from start to finish. I hired Valentino and their customer service has been amazing. They have been very easy to contact and answered any questions I have asked, they have always responded quickly and been able to assist. I will be using Quirky Campers again in the future and would highly recommend the company."
Rachel M, July 2021
---
"We rented Pomeline for 5 nights for a trip to the Lake District. We had an absolutely brilliant time, everything was really straight forward from booking to picking up Pomeline. Her owners gave us time and space to get everything organised and were friendly and helpful throughout.
Pomeline is beautifully finished and fitted out with everything we needed. The bed was comfy and we fitted well even at 6ft tall!
We were travelling with our rather large 35kg greyhound and he fitted in well as there was a good open space on the floor for him to lay down on (when he wasn't outside people watching!)
The van drives really well and we didn't have any problems on our entire trip. Overall I would say, if you're thinking about booking Pomeline, absolutely go for it! We're sure you'll have a brilliant time, we certainly did and hope to rent her again in the future!"
Laura S, July 2021