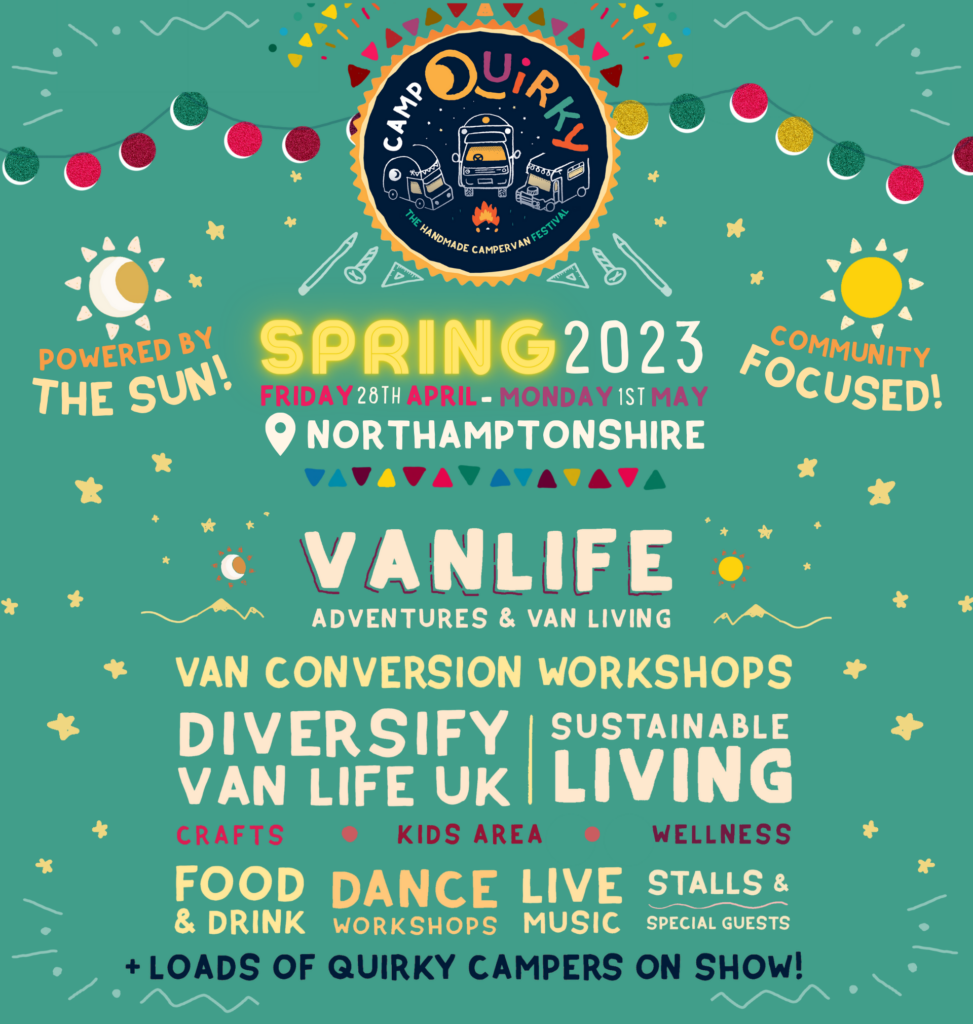 A Campervan Festival for Self-Builders & Vanlife Lovers
Whether you're living Vanlife full-time, a self-styled self-builder, just love campervans or are into all things tiny living; this is the festival for you.
Camp Quirky is an opportunity to meet new friends who share your passions.
There are Vanlife workshops and talks aplenty, live music to fill your ears, an eclectic range of street food stalls, a beautiful trader village for you to peruse; and of course lots and lots of campervans.
Camp Quirky 2022 was our BEST event yet and entirely powered by the SUN! ☀️
Next year we welcome you back for May bank holiday weekend (April 28th to 1st May 2023) on Kelmarsh Estate, Northamptonshire.
Whats On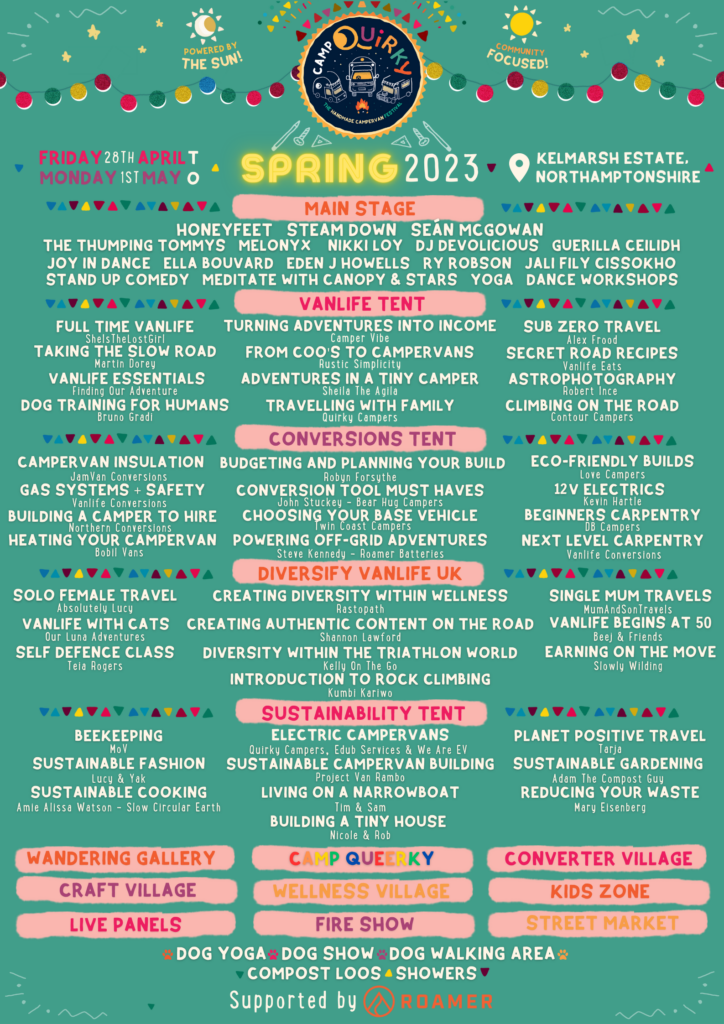 To never miss an update, join our Camp Quirky Mailing List:
Want to relive the magic? Check out our video from 2022: