To our Camp Quirky community,
We'd like to share an important update with you.
After careful consideration, we regret to inform you that Camp Quirky 2024 will not be taking place as planned. Instead, we have decided to take a fallow year to closely observe how other festivals are managing during these incredibly challenging times for the events industry and to reevaluate what sort of event would best serve our community.
This decision has not been made lightly, and we understand the disappointment it may bring to you, our dedicated Camp Quirky community. However, we believe that taking a pause will allow us to return with an even better event for all of our guests and participants in the future.
We'd like to take this opportunity to remind everyone that organising and hosting events, especially in the current climate, is an incredibly tough business. Those of you who attend other festivals are encouraged to be kind and understanding towards event organisers, as we know firsthand the challenges they face.
Camp Quirky has always strived to deliver a top-quality event, and we are committed to maintaining this standard. Your satisfaction and safety have been our top priorities from day one, and we will continue to uphold these principles in the years to come.
Thank you for your unwavering support and understanding. We look forward to reconnecting with you in the future as we work towards a fantastic return of Camp Quirky.
Stay safe and keep it Quirky!
The Camp Quirky Team x

The UK's Original, Handmade Campervan Festival brought to you by Quirky Campers
This unique festival is a gathering of free spirits, DIY enthusiasts, and vanlife aficionados who share a passion for transforming ordinary vehicles into extraordinary, handcrafted campervans.
Whether you're living vanlife full-time, a creative self-builder, in love with the idea of owning a campervan or are into all things tiny living; this is the festival for you.
A festival for all ages, you'll find vanlife workshops and talks aplenty, live music to fill your ears, an eclectic range of street food stalls, a variety of local trade stalls to peruse; and of course lots and lots of campervans.

The Campervan Festival for Self-Builders & Vanlife Lovers
Subscribe to our Camp Quirky mailing list:

An absolutely fabulous family and dog friendly festival. Everyone was approachable and it felt like home. Huge thanks and can not wait for the next one!!
First time to this event, would not change anything. Terrific time, looking forward to the next one.
It was a great event and I hugely enjoyed it. It was fantastic to meet the Quirky crew face-to-face and I can't wait for the next one! Thank you!
Superb event, very well organised, absolutely loved it.
❮
❯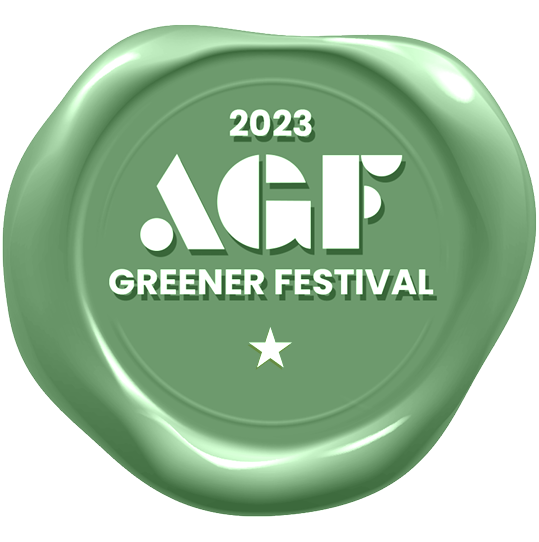 Certified as a 'Greener Festival 2023 - IMPROVERS' by AGF!
"Camp Quirky have demonstrated a passionate drive for a greener event with a focus on best practice going forwards. The team have shown excellent efforts and a clear determination to continue to improve, to protect the environment and enhance positive stakeholder connections."