Work for Quirky Campers
We post all our current job opportunities on this page.
If you are interested in an available role, please click on the link to complete the application form.
Quirky Campers prides itself on being an Equal Opportunity employer and somewhere where people can bring their authentic selves and thrive. We particularly welcome applications from those who identify as Black, People of Colour, disabled or LGBTQ+.

You will not regret sending in an application to work for Quirky Campers! I love working for a small but growing company, with so much opportunity for me to progress and learn beyond the job I applied for.
If you are passionate about travel (which you probably are if you are applying for a job with Quirky Campers!) the freedom and flexibility of working for a company that is fully remote is amazing.
Every day is a little bit different, and by working closely with a passionate and collaborative small team, you'll never miss the office!
It is also a privilege to be a part of a team who really care about what they do. Not just about their day-to-day work, but about each other, and promoting the kind of travel and lifestyle that we love.

Ellie, Customer Service
Our Benefits
Flexible working patterns available and opportunity to change hours
Team events – we gather twice a year in person in a field and have an annual Christmas party
Experienced remote workers – everyone works remotely (and have always done so) so remote workers feel included and communication is continuous
Access to the tech scheme and cycle to work scheme
20 days + Bank Holidays, pro rata for part time employees
Working for a values-led organisation
Feel proud of your employer; we are Living Wage Accredited, our current Pay Ratio is 1:1.4 and we offset all our carbon emissions.
We tend to receive an exceptionally high number of applications for our roles so we are not always able to respond to all applicants.
Customer Support Assistant
Posted: 29/10/2021 – Closes 12/11/2021
We are looking for a passionate, efficient and personable individual to join our customer service team and are keen to hear from a diverse range of candidates.
This position does not require specific qualifications, our interest lies in what you can do and your potential. As far as possible we try to flex our roles around the skills and interests of the person in them and there are always opportunities to stretch yourself and try something new.
The role is remote so can be done from anywhere (including a campervan), provided you have a good internet connection, access to a phone and laptop and can work between the hours of 9am and 5pm UK time. The position is also full-time or part-time as suits you, with
a minimum of 30 hours per week.
Salary – £20,000 pro rata
This role is perfect for someone who loves helping people, is passionate about campervan adventures and works well in a responsive high paced environment. It will involve delivering our very high level of customer service to both campervan owners and customers. It includes responding to customer enquiries through email, telephone, livechat and social media.
We may also ask you to undertake other tasks as and when they arise. Flexibility, good organisation and attention to detail are therefore essential.
Responsibilities and Duties
Responding to customer enquiries by email, telephone and website livechat
Developing systems, processes and policies
Dealing with complaints and acting as an arbiter between customers and owners
Ad hoc admin tasks as required
Skills and experience needed
Excellent phone manner
Strong writing skills and ability to convey messages in line with our values
Good IT skills – internet, email, skype, dropbox, excel and ability to pick up new programmes quickly
Ability to organise your work, multitask and prioritise
Job Requirements
Access to a laptop
A stable internet connection
A skype account
Occasional presence in the office in Bristol (flexible)
Hours
9-5 from min 30 hours up to full-time on Monday to Sunday.
To Apply
Deadline end of 12th November 2021
Fill in the Job Application Form: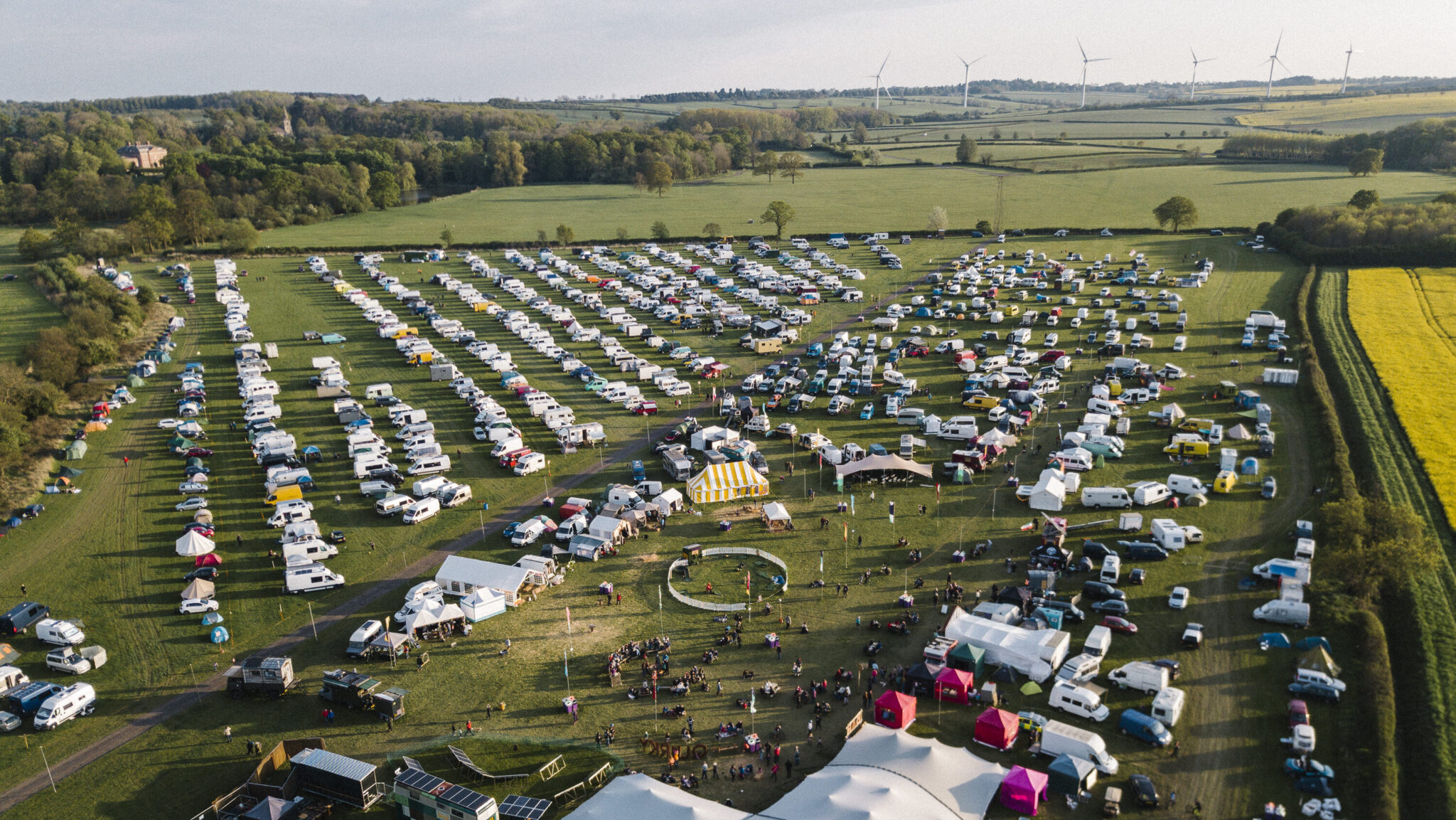 Festival Director –
application closed
Posted: 27/09/2021 – Closes 11/10/2021
Quirky Campers is looking for an experienced Festival Director to take on the running of our sellout campervan festival 'Camp Quirky'. Camp Quirky is a celebration of adventure, creativity and sustainability, focused around handmade campervans.
They will join our existing (remote) team of ten people who manage our campervan rentals, sales, converter directory and online shop, benefiting from our supportive, open and high performing culture.
Why Camp Quirky?
Living and traveling in vans has become increasingly popular. For many people it is a way to escape the 'rat race' and live a more fulfilling and adventurous life, closer to nature. The process of converting your own van can complement this by building your practical skills and self-reliance.
Camp Quirky exists to enable people who are interested in this way of living to get access to the knowledge, skills and inspiration they need to make it happen as well as connecting those who are already doing it with a like minded community. Living on the road can be lonely so we want this event to be a chance to connect with friends old and new on a regular basis, hence our aspiration for two events per year.
Alongside this we have two key aims for the festival:
Sustainability. We want to demonstrate and celebrate sustainable materials and technologies for building and living in vans, whilst also maintaining the highest standards of sustainability for the event itself.
Diversity. People of colour, disabled people and the LGBTQ+ community often do not see themselves reflected in mainstream #vanlife culture. We want Camp Quirky to be a place where all people see themselves represented and marginalised voices can be amplified.
What is Camp Quirky?
The festival combines technical demonstrations, practical workshops and inspirational talks with music and community. A huge part of the event is the hundreds of bespoke handmade campervans that attend and open their doors for others to look round and get ideas and inspiration.
We aim for it to be as low impact an event as possible; free of single-use plastic, running entirely on solar power and using compost toilets.
This video should give you an idea of what the event is like.
Our largest event to date was 2000 people. We are looking to increase to at least 2700 and to run the event in the Spring and Autumn. Future years will bring scope for further expansion.
Who are we looking for?
The successful candidate will be an experienced event professional who shares our values and brings their own vision to the table.
They will be a strategic thinker, meticulously organised and an excellent people person. They will be comfortable both with the 'doing' aspects of the role and managing others to impliment.
Responsibilities and Duties will include
The Festival Director will have overarching responsibility for delivering high quality, exceptionally sustainable and safe events with the support of the Quirky Campers team and other professionals as required.
We already have a lot of skills and expertise in-house particularly in relation to the programming, partnerships and marketing of the festival; the Festival Director will be responsible for overseeing these contributions.
They will collaborate with partners, contributors, and the Quirky Campers community to oversee the programme, ensure sound management of events, delivery of outcomes, budget management and adherence to timescales.
In detail, the Festival Director will:
Work with the co-founders to oversee the general programming, planning and vision for the festival
Develop the timeline and budget
Oversee a team of Quirky Campers staff and freelancers to ensure that all aspects of the event are well-managed and delivered to timeline and budget
Oversee the curation of a diverse, educational and inspirational programme on the themes of campervan conversions, adventures and skills for sustainable living.
Appoint appropriate professionals such as a site manager, volunteer manager, health and safety manager etc
Find alternative sites to enable multiple events throughout the year
Procure suitable infrastructure for the event including tents/stages/toilets/showers etc
Partner with an appropriate selection of vendors including food, drinks, relevant products and campervan converters
Work with our Festival Ambassadors to help promote the event
Maximise existing relationships and partnerships
Monitor finance and ensure that all team members keep within their allocated budgets
Co-create a plan for the marketing and comms for the event with the marketing team
Manage the festival email inbox
Provide updates at weekly team meetings and report back to co-founders on progress on a monthly basis
Engage in other responsibilities and duties as required
Skills and experience needed
Exceptional project management skills
Experience providing overall management for festivals of 2500 people +
Understanding of sustainability issues and experience delivering sustainable events
Commitment to diversity and inclusion
Managing Event Licence applications
Producing/implementing an EMP and event budget
Managing Covid secure events (preferable)
Experience with Mailchimp / Microsoft Office / Google Suite (preferable)
Event procurement
Hours
We foresee this as a full-time role but would be happy to consider part-time or job-share applications.
Salary
£30,000 pro rata
Reports to:
Quirky Campers CEO (Lindsay Berresford)
Contract:
The successful candidate can work on a contract basis or PAYE employment depending on their preference. Probationary period will run to the end of May or after the first successful event is delivered.
Location
The majority of this role will be remote. Meetings and engagement will generally take place in Bristol at Quirky Campers HQ or on the festival site in Northamptonshire.
To apply
Job Application Timeline
Applications Closed:11th Oct 11:59pm
Start as soon as possible, latest end Nov