Offices on Wheels
Get a taste of what being a digital nomad is really like by hitting the road in one of these offices on wheels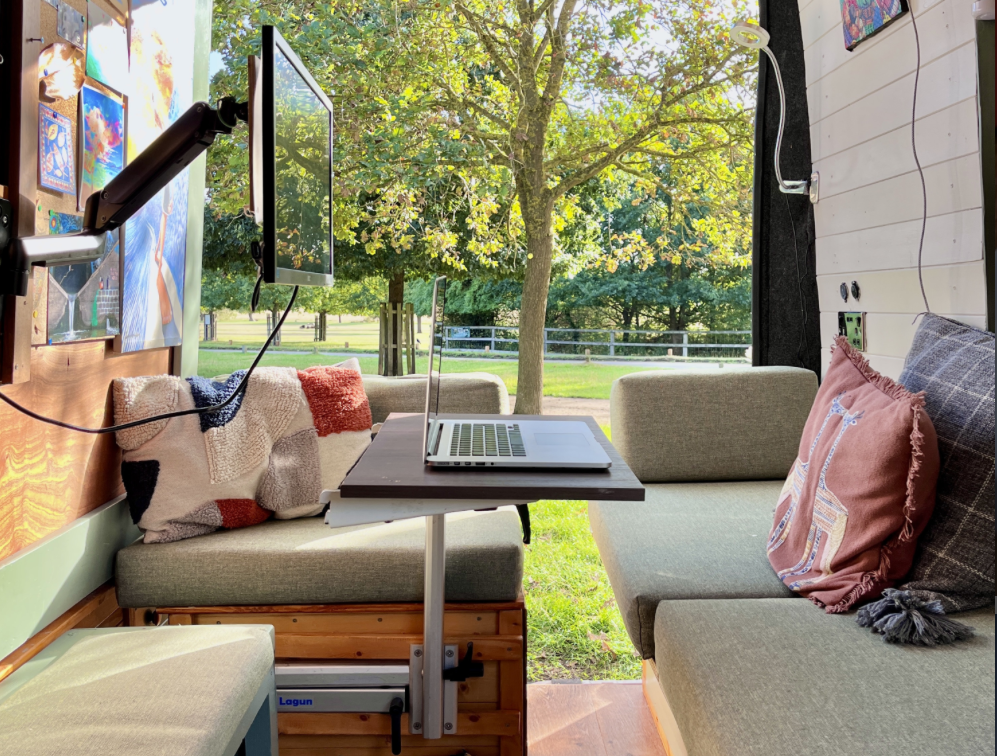 Looking to escape the stress and noise of the city? Do you work from home and are sick of staring at the same four walls? Well, working on the road is a great way to do that. All you need is your laptop and campervan. Each and every campervan in this collection has been specially selected to provide you with the ultimate office on wheels.
Why hire an office on wheels?
Experiencing the beauty and tranquillity will not only do wonders for your well-being, but it could also boost your productivity and creativity as exposing yourself to new sights, smells and experiences sparks your imagination.
What does it take to be an office on wheels?
All of the campervans in this collection have one or all of the following factors:
Wi-Fi – You can stay connected wherever your journey takes you.
Off-grid capabilities/powerful electrical setup – This gives you the freedom to go anywhere without having to rely on a campsite to charge your phone, laptop and other gadgets.
Impressive desk/table setup – Arguably the most important feature is a suitable working space. All of these campers have a table to hold your laptop, a comfortable seat/sofa and windows which bring in plenty of natural light (just try not to get too distracted by the picturesque views!)
And of course, a kettle/cafetiere and hob so you fuel yourself up on caffeine throughout the day.
Do bear in mind that you will need to top up on water and fresh food and if you have a toilet it will need to be emptied. Therefore we would suggest that you plan on moving every few days or so.
Eager to hit the road? Check out our tips on becoming a successful digital nomad.