Tips to become a successful digital nomad
Are you tired of mediocre coffee, office politics and staring at the same four walls? Then it may be time to pack up your laptop and head for the hills. The digital nomad lifestyle has become increasingly popular, as it can allow people to fulfil their personal dreams without giving up their professional aspirations.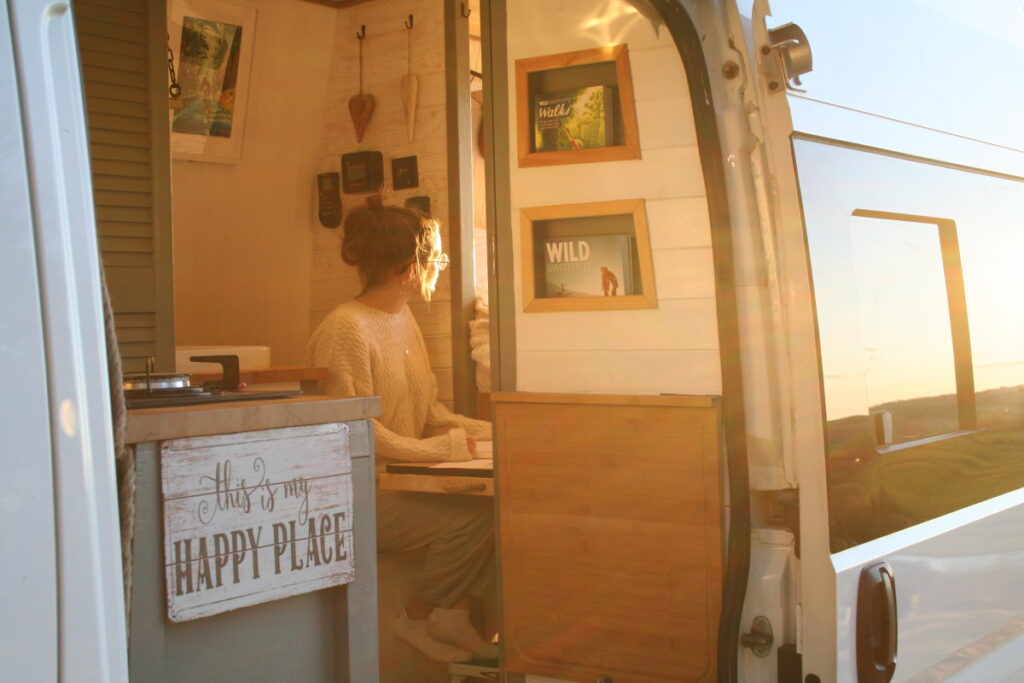 Having been forced to recognise that people can work without their managers looking over their shoulders, many more organisations are now offering the option of remote working to decrease overheads and increase productivity. Here at Quirky Campers we have worked this way from the start and we're delighted that this opportunity has become increasingly available.
The main appeal of a digital nomad lifestyle is that you can work from anywhere. Whether that be riverside in a quaint village, from your favourite coffee shop, or traveling the world in a Quirky Camper. But if you haven't done it before, you may wonder how to ensure it really works for you. To help you kickstart your digital nomad career and maintain it long term, we have gathered some key tips and essentials from some of our very own Quirky digital nomads.
Tips to work remotely
Designated work space
If working from a van,from home or from a hostel, whilst working from the sofa may be incredibly appealing at first, long term it is far from ideal. Create a space where you feel at your most comfortable and productive, whether that's your own home office or transforming your dining area in the van to an office on wheels. This is likely to be a multi-purpose space so have a think about what small changes you can make to indicate you have moved into work mode, for example, clearing the table and putting out a notebook and a plant as well as your laptop.
Pre-plan your work location
This may not seem very obvious, as surely the whole point is to be free? Absolutely, but work is still work and to be effective you will need a stable internet connection and to avoid any outside noise distractions. On the days you are working it's a good idea to think ahead and stick to the spots you know are suitable.
Take regular breaks
When working remotely, it can sometimes be difficult to switch off. Working at your own pace can be a blessing but also a curse. It's important to step away from the laptop occasionally and remember the reason you chose this lifestyle in the first place, for adventure and a more relaxed lifestyle. Even if it's just to step outside and take 10 minutes to breathe in the fresh air, we promise it makes a world of difference.
Find an epic view
One of the best things about not working in a typical office, is that you never have to commit yourself to the same view. This is when a camper becomes the ultimate companion. There is nothing better than opening your van door and taking it all in. The ease of moving from one place to another gives you the opportunity to find a breathtaking view to keep inspired throughout your working day – sure beats coffee stained walls and trash filled streets.
Create your own morning routine
Spontaneity is great but sometimes routine is welcomed. If you find yourself a little bit scrambled at the start of the day, a morning routine may be a good addition. Set your alarm at least an hour before you're due to start your workday, give yourself time to grab a cup of coffee, shower, maybe even go for a walk. Start your day in control to ensure you don't feel out of control later on.
Keep the space tidy
Cluttered surroundings lead to a cluttered mind. When you live and work in one spot, it's easy for that space to become messy. Especially if you're living in a van, unwashed dishes from the night before could take over your entire workspace and leave you feeling demotivated. Give yourself 15 minutes before you start work to clear up any mess and set up your space how you'd like.
---
10 Jobs which can be done remotely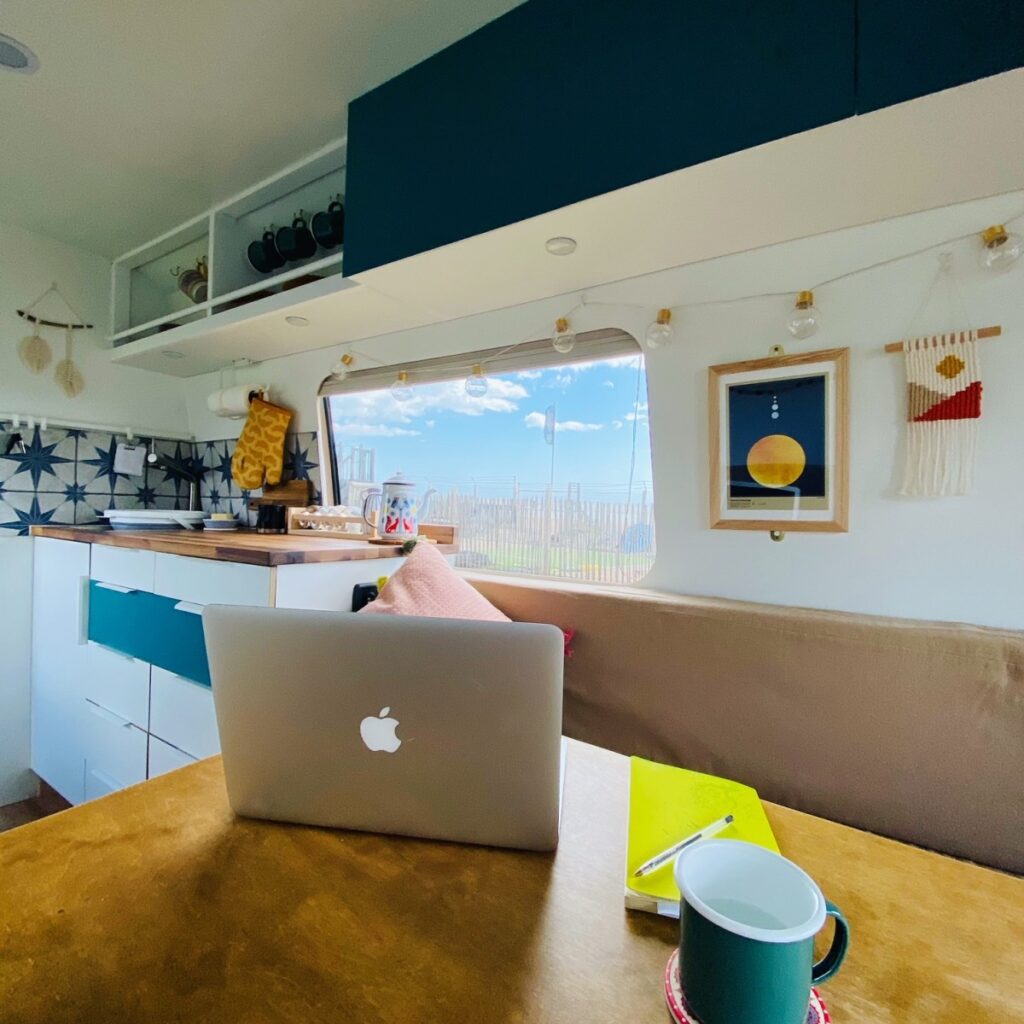 Living as a digital nomad can be done in a few ways – self-employment, remote employment or entrepreneurship. The following jobs can all be done on either an employment or self-employed basis and lend themselves well to being done remotely (entrepreneurship needs a whole blog of its own).
Social Media Specialist
Do you have an established online platform, enjoy scrolling through instagram and building a social media audience? A career in social media may be right for you.
Degree required: No
Average Salary: £25,000
Marketing Roles
This is a fantastic choice for anyone who enjoys promoting products. These types of roles often combine a mixture of skills including writing, advertising, pr and sometimes social media.
Degree required: Preferred
Average Salary: £30,000
Administrator/VA
At the heart of every business is a helpful administrator. Keeping each company ticking and ready to help out in many aspects whether it's sending paperwork, helping customers and organising important documents. There are a number of platforms which match VAs (Virtual Assistants) with clients.
Degree required: No
Average Salary: £23,000
Graphic Designer
Calling all procreate wizards! A graphic designer career is not only creative, it's rewarding too. It's something that you can choose to do on a self-employed or contractual basis.
Degree required: Preferred (but your portfolio is likely to be much more important)
Average Salary: £23,000
Customer Service
If you love talking to people, are confident, friendly and an all-round helpful person then this might be the perfect job for you. Typically these roles have tended to be office based but the Covid pandemic has meant that the vast majority of companies now have systems that allow for this job to be done remotely.
Degree required: No
Average Salary: £20,000
Accountant
If numbers are your thing, then an accountancy career may be the one for you. With the majority of accountancy systems available online, you're able to work from wherever your numerical heart desires.
Degree required: Yes
Average Salary: £62,000
Website Developer
Pro at code? Then consider a website developer's role. This career gives you countless opportunities whether that's to work for a well-known brand or start your own company! 
Degree required: Preferred but portfolio and experience are more important
Average Salary: £25,000
Online Teacher
Why not share your expertise with the world? One of our favorite digital nomads Beth (She Is The Lost Girl) funds her travels by online teaching and has a number of useful story highlights over on her insta. There are so many things you can teach from ukulele to maths to speech therapy.
Degree required: Expertise in your chosen subject is essential
Average Salary: £31,000
Writer
There is no tool more powerful than that of the written word. Take your writing to new heights and be continuously inspired by new and exciting surroundings. There are a number of different routes you could go down, copywriting, guest blogs or you could even have a stab at writing your own novel.
Degree required: No
Average Salary: £23,000
Recruitment
You could become the ultimate traveling career matchmaker – has a nice ring to it right? All you need is good signal and great people skills.
Degree required: No
Average Salary: £22,000
---
Van essentials for remote workers
Not sure if the nomadic lifestyle is for you? Why not try before you commit by renting one of our wonderful bespoke campervans!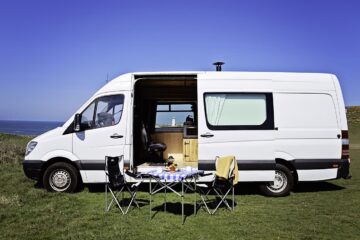 Choosing a vehicle for your campervan conversion One of the first questions we're asked by people looking to convert a panel van to a …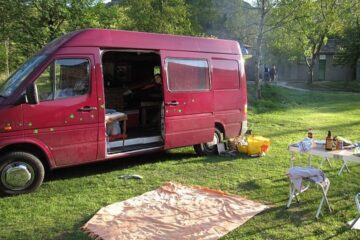 Lindsay, who owns Quirky Campers with her husband David, shares what she learned about camper awnings when she decided their van Bella (pictured) needed …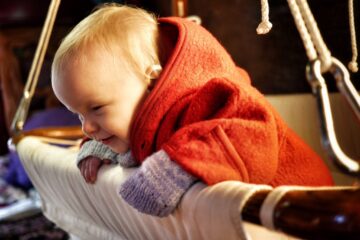 Lindsay and David ffrench, who run Quirky Campers, know a thing or two about going on a campervan holiday with kids – they have …