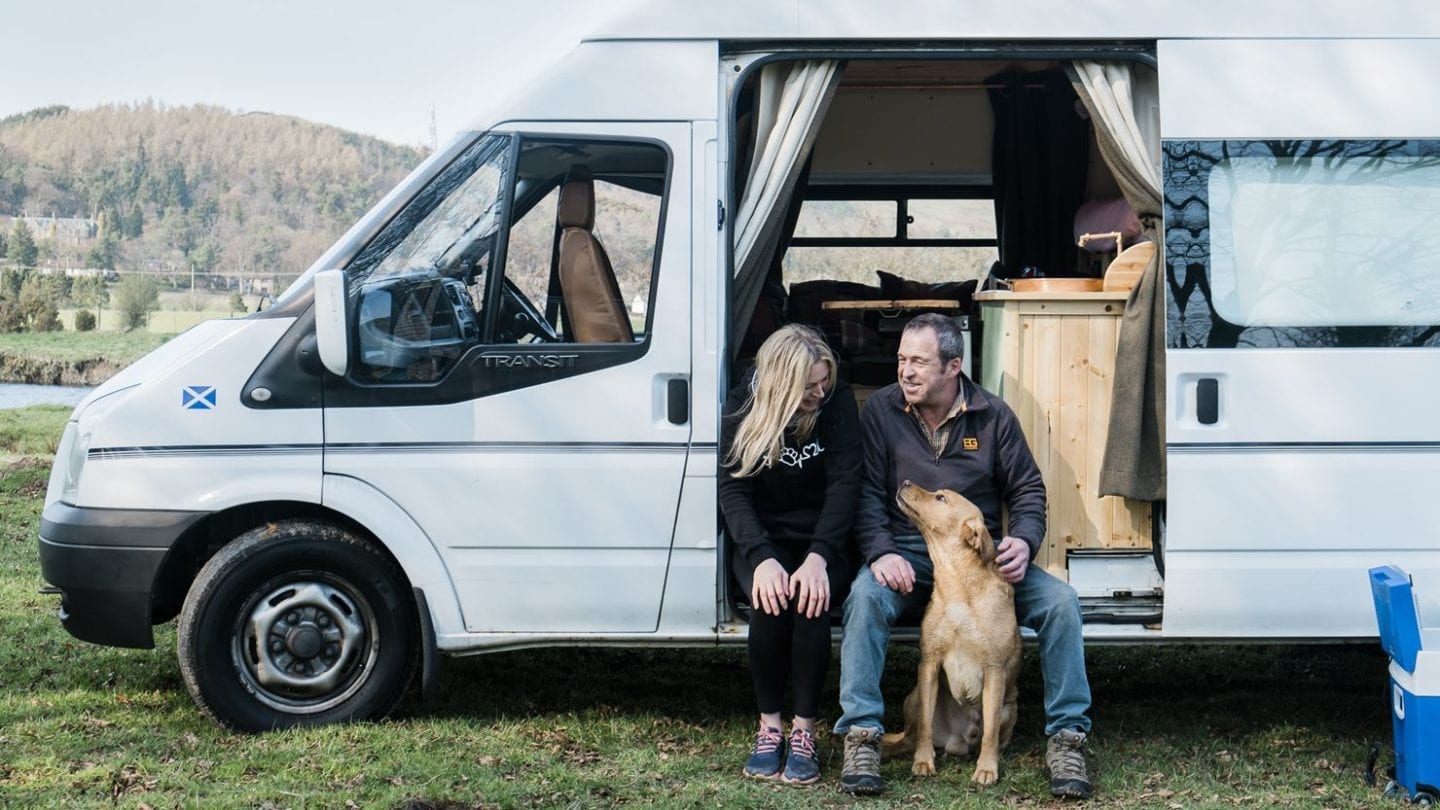 Bring your dog, cat, or lizard away with you in these pet friendly campervans
We know it can be hard when it comes to planning your holiday when you've got pets. Can you ask your neighbour again, or should you put your beloved dog in kennels? Well we've made it super easy for you as we understand the importance of prioritising your furry friend and including them in your adventures. We have pet friendly campervan hire throughout the year!
Which campervans are pet friendly?
Take a look below for the full list of pet friendly campervans for hire. K9 is the ultimate pet friendly camper for adventures in Scotland. It's even named after our favourite four legged friend, with under bed storage for two medium sized dogs to travel safely during travel. Orion in Taunton has the perfect dog hideaway cupboard to keep them cosy. And Cooper has an outdoor shower to wash away traces of those muddy walks. As if you needed more reasons to holiday with your pet, read this blog on things you can do and why there's nothing quite like holidaying with your dog in a campervan.
What else should I know?
Your chosen campervan will come with everything you need (apart from extras such as bedding and bike racks, don't forget to add these if you need them) and the price includes insurance and breakdown cover. If you're bringing your dog into one of our pet friendly campervans don't forget to bring all of their favourite things including a bed and toys (as if you'd forget!). All campervans will need to be returned as you found them, if your dog tends to malt, we ask for you to clean this up before handing the campervan back.