Pet friendly
Bring your dog, cat, or lizard away with you in these pet friendly campervans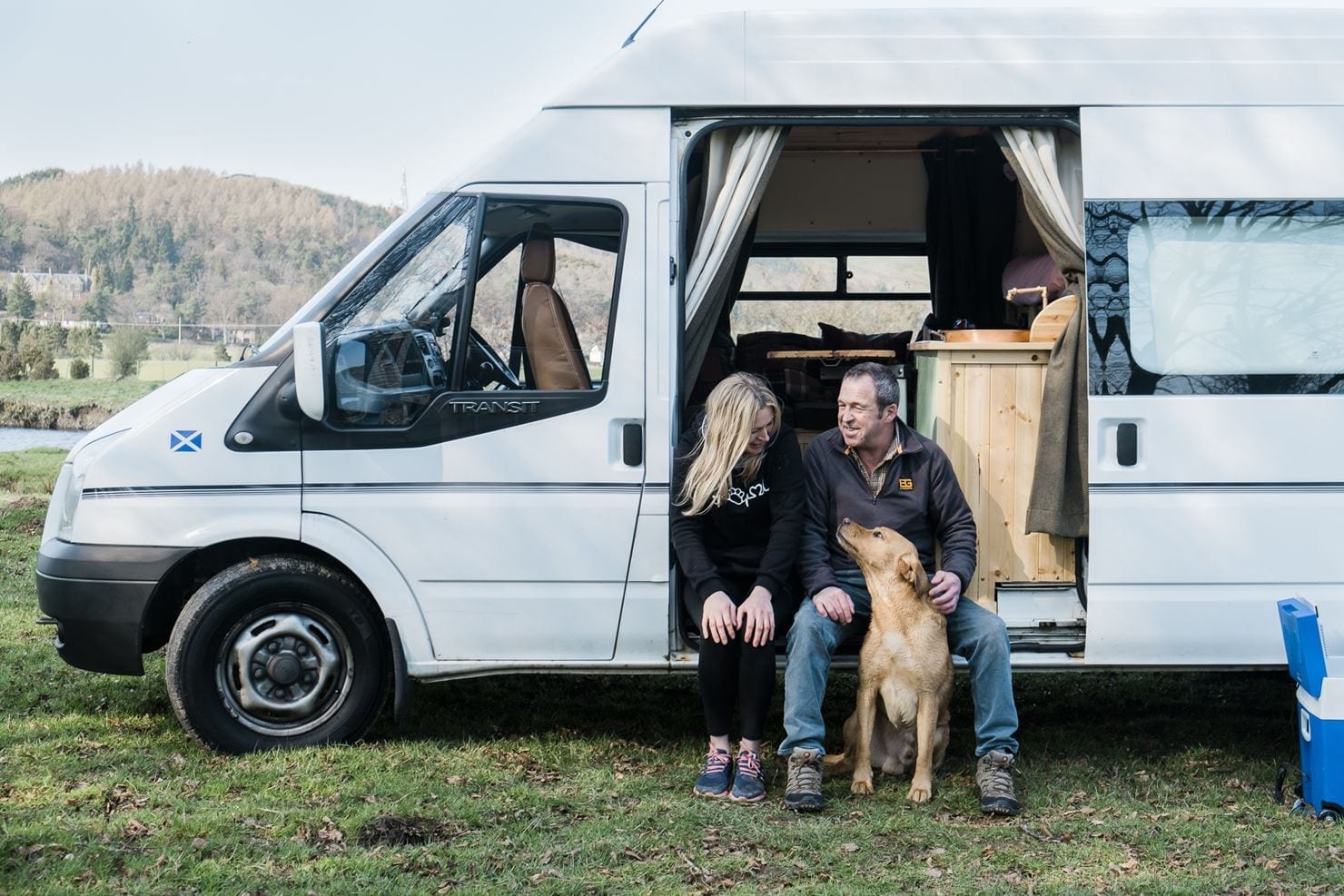 Bring your pet on holidays with you in these dog friendly campervans
We know it can be hard when it comes to planning your holiday when you've got pets. Can you ask your neighbour again, or should you put your beloved dog in kennels? Well we've made it super easy for you as we understand the importance of prioritising your furry friend and including them in your adventures. We have pet friendly campervan hire throughout the year!
Road trip abroad with a pet?
The requirements for travelling with your dog (cat or ferret) has recently changed due to Brexit. If you are travelling to an EU or a non-EU country read the latest guidelines to make sure you know what is required before you travel. In a nutshell, when travelling to an EU country or Northern Ireland, your pet needs:
If you're travelling to a non-EU country you'll need to get an export health certificate (EHC).
Will my dog be safe and comfortable?
Here at Quirky, we understand that travelling with your four-legged friend can be stressful, especially during long journeys. Ensure your dogs are as safe as possible by bringing with you a seat belt and/or safety harness. In terms of comfort, most would agree that dogs sleep better on a soft surface and dogs love a familiar scent, which is why we suggest bringing your dog's bed from home.
Will my dog be too hot in a campervan or motorhome?
One of the most common concerns about camper van travel with dogs iis how to deal with extreme temperatures. Well, in the Summer months in Italy and France, we've faced temperatures of up to 38 degrees! Now, in Norway, it's mostly raining, but we definitely feel the chill at night.
Of course, you should always limit the amount of time that your dog is left alone in a camper van. We've found the following super-efficient for keeping our pup cool in the hot weather:
Thermal blinds/screens – This might sound nuts, but actually the point of thermal screens is to keep the sun out, as much as they work to keep the warmth in. Consider thermal screens in the front of the cab windows, or a screen across a bulkhead gap if you have one.
Roof vans – these are super effective as a way to keep the air circulating in the van, and draw the cooler air in. Depending on your battery setup, you are often able to keep these running whilst you are out of the camper van for an hour or so.
Cool jackets – these work by keeping the area around your dog's heart cool. Soak them in water, leave them in the fridge for a couple of hours, then pop it on before taking your dog to any kind of activity.
Pavement check – if it's too hot for your bare feet to stay put on the pavement for less than 5 seconds, then it's definitely too hot for little paws to be walking on. So, slip your flip flop off, and check it out before heading off on a walk.
Large water bowl – It's safe to say that with the increase in adventures and (fingers crossed) sunshine, your dog will be extra thirsty, so make sure you have a large water bowl to hand to keep your dog hydrated throughout your campervan holiday.
What else should I know?
Your chosen campervan will come with everything you need (apart from extras such as bedding and bike racks, don't forget to add these if you need them) and the price includes insurance and breakdown cover. If you're bringing your dog into one of our pet friendly campervans don't forget to bring all of their favourite things including a bed and toys (as if you'd forget!). All campervans will need to be returned as you found them, if your dog tends to malt, we ask for you to clean this up before handing the campervan back.