Campervans with woodburners
Take a look at our range of campervans for hire with woodburners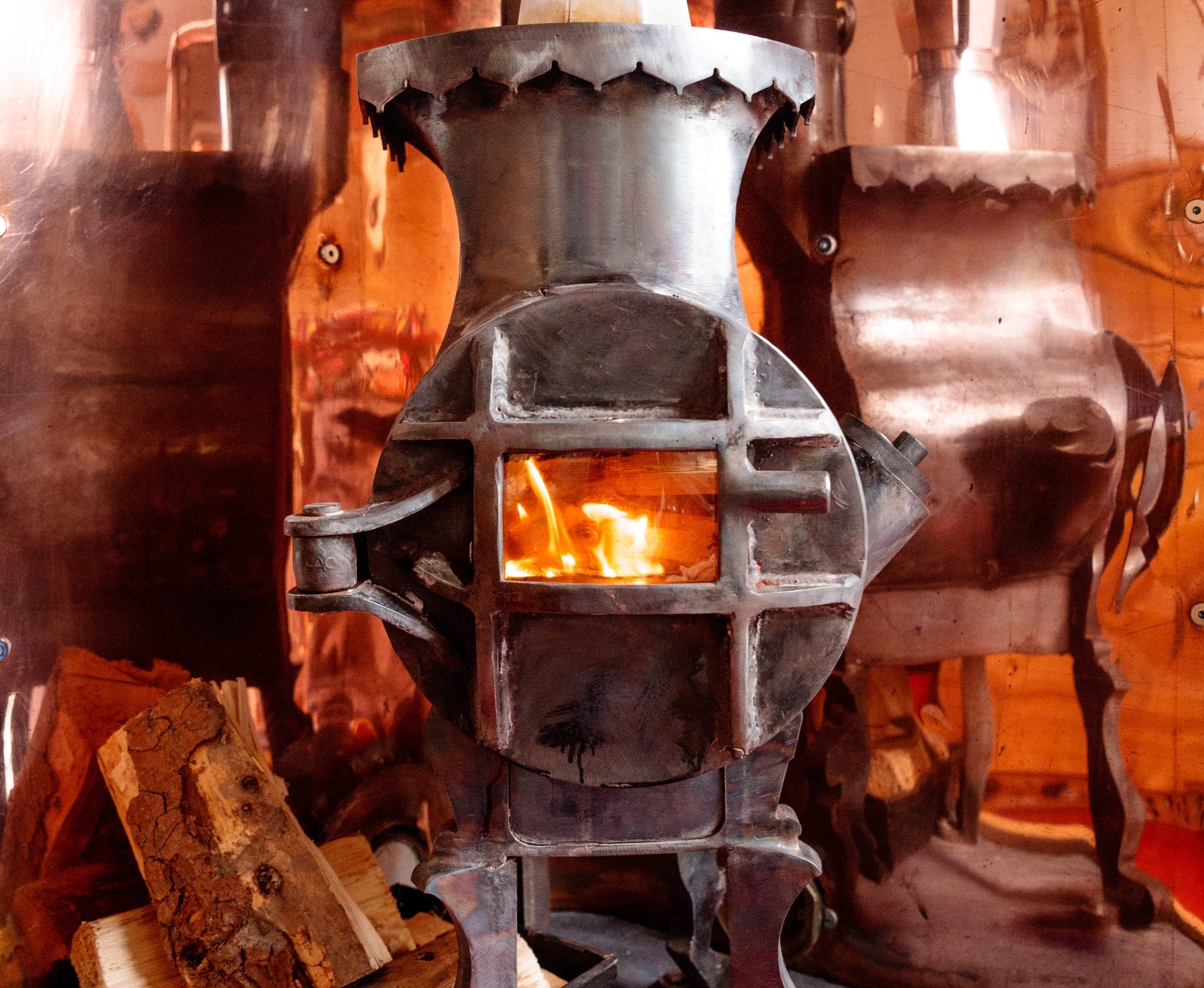 Campervans with woodburners
Why hire a campervan with a wood burner?
There's something intrinsically magical about sitting around a campfire or snuggled up with a log burner crackling away in the background.  It's one of the things that creates instance "ambience" and no wonder that it's also one of the top criteria wanted by people looking for a campervan holiday.
Making & sharing a fire makes memories. We know how magic a night under the stars cosied up near a campervan wood burner can be. Leaving the blue glare of screens and the noise of modern technology behind, and instead watching the glow of a flame and hearing nothing but the gentle crackle and hiss of burning wood. Our owners know this feeling too – which is why many have chosen to kit out their handcrafted campervan with a wood burner. And these are no ordinary stoves.
Browse through our collection and you will discover the most gorgeous & eclectic selection imaginable. Some simple & compact like Yonder, and some elaborate works of art like Blubelle's – made from recycled steel.
Some things to consider when hiring a campervan with a woodburner
Not all campsites allow log burners – it's worth checking before you arrive
Less is more! Don't be tempted to overfill the burner with wood to get the heat going. These wood burners heat up a small space pretty quickly, and you'll find it's easier to add more logs than take more clothes off if you get too hot!
Lots of our owners will give you a starter kit of fire lighting supplies as an optional extra. Of course, fallen wood is also free and it makes you feel super "woodsmany" if you collect your own as well!
If you're new to fire starting, don't feel like instant lighters are cheating – but you'll soon get the hang of it! Also, YouTube is quite helpful!
It sounds obvious, but don't go out and leave a wood burner unattended in the campervan!