Do you have a campervan, motorhome or caravan you want to sell? We can help you find its next owner.
Sell your campervan, motorhome or caravan for a fiver!
Follow these simple steps to find your perfect buyer:
Fill in the details below and click 'Create Listing'.
Complete your listing details (we'll ask you for info that other platforms don't, that's because we know what campervan/motorhome/caravan buyers want).
Start fielding the calls!
What does it cost?
Not only do we have the most serious buyers and the most campervan/motorhome/caravan-specific functionality, but we are also now the cheapest place to sell.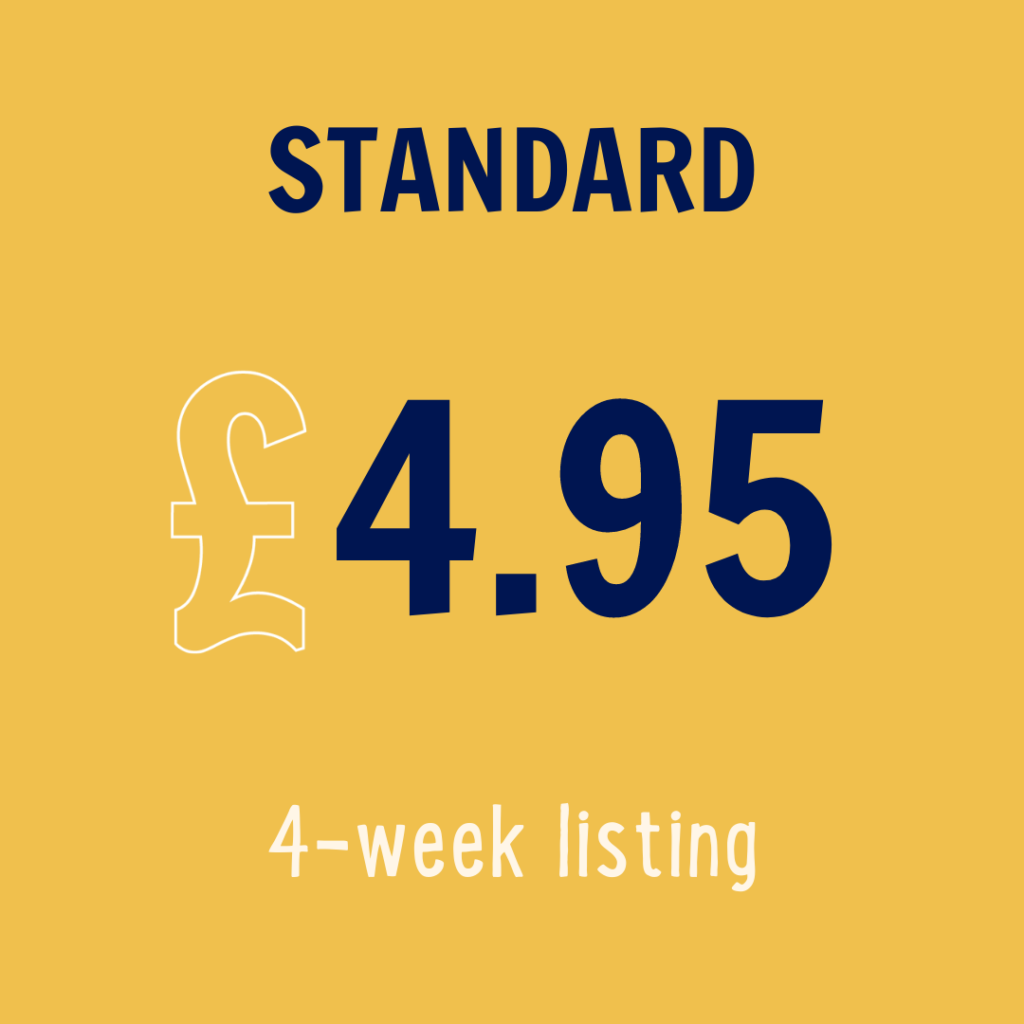 Reach more of the right buyers
Ranking high on Google means we reach a large number of buyers, with our sales page getting thousands of views each day. And the people who come to our website are serious about buying a campervan, motorhome or caravan, and value quality conversions.
Plus, we keep an eye on our sales listings and pick our favourites to share with our established community of campervan enthusiasts through our social media channels (over 260,000 followers!)
I listed my van on eBay, GumTree and Quirky – all fully paid options – but it was through Quirky that I got the best enquiries and in the end, my buyer. Next time I won't bother with anyone else.

Nate Murphy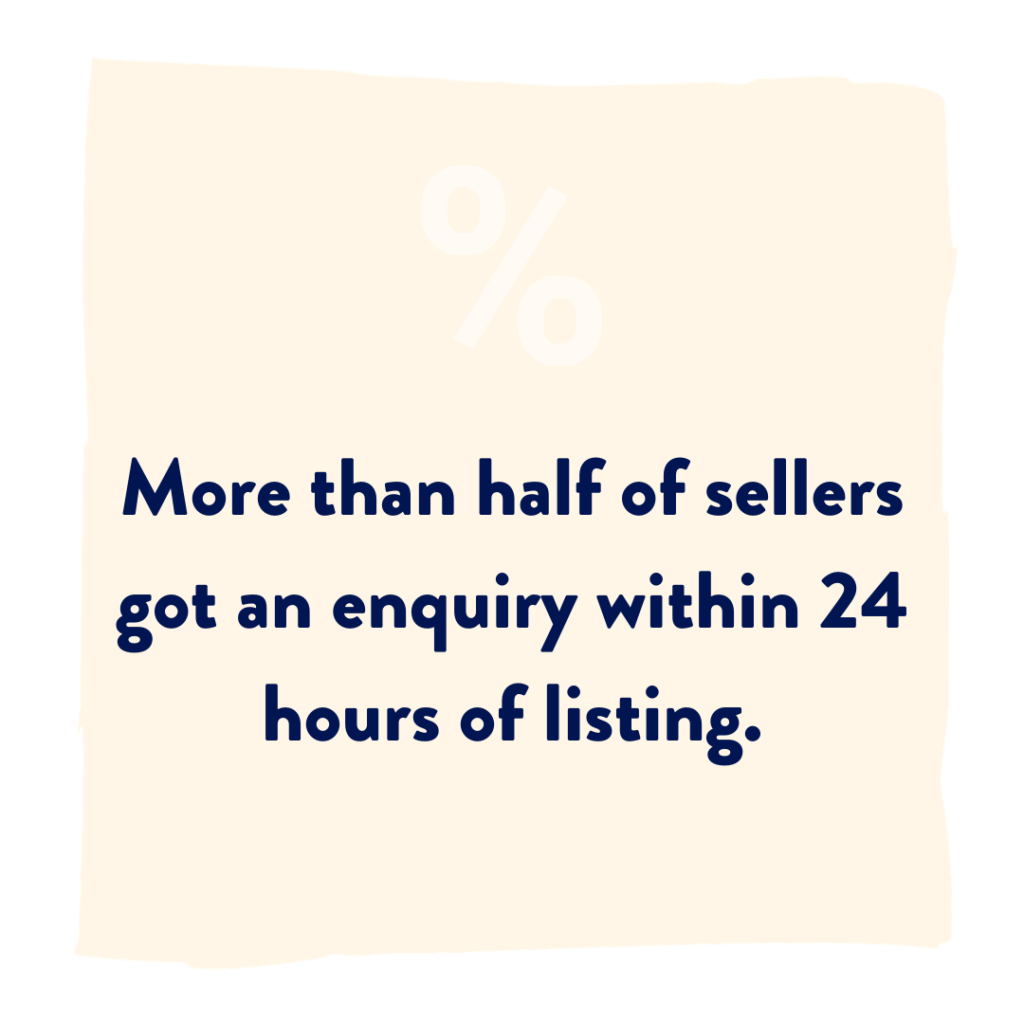 *based on a survey of over 100 sellers from 2022
Any campervan, motorhome or caravan can be listed on our website
Our sales page is like a classifieds page in that you can list any campervan, motorhome or caravan. We've had listings from basic conversions to vintage VWs to high-spec modern homes on wheels. Plus you manage the listing and enquiries. Got a unique caravan or trailer tent instead? You can list that too!
Get Quirky Approval
While any leisure vehicle can be listed on our sales page, only certain campervans will get our stamp of approval. We'll take a look at your photos and your details about sign-offs to tick whether or not your campervan has 'Rental Potential'.
What you'll need to get your listing up
It'll take you around 30 minutes to get your listing up. You'll need the following information for your listing:
Photos (8 for a standard listing, upgrade to 30 for £6.95)
Basic vehicle information (year, mileage, transmission type, number of belted seats etc.)
Price
Information about the conversion (berths and bed descriptions, solar panels, cooking facilities etc.)
Information about sign-offs and certificates (you don't have to have these done but you need to state if you've had them done – e.g. gas sign-off, weighbridge etc.)
Make your campervan more saleable (and get more £)
Photos, Photos, Photos!
Photos make all the difference in the number (and quality) of enquiries you'll get. They're the most effective way to get across just how special your campervan is – after all, a picture says a thousand words! Plus, the campervans with the best photos are more likely to be promoted to our social media and email audiences. Upgrade from 8 to 30 photos for £6.95.
Our tips for taking photos that sell:
Clean your van! It sounds obvious but clean every single spot of your van (inside and out). You don't want a bit of dust or an out-of-place shoe to distract from your van's features.
Use the best quality camera you've got access to. If you don't have a great smartphone, do you have a friend with a DSLR or a better smartphone you can borrow?
Only take your photos during the day. Clear, crisp and well-lit photos make all the difference. Stick to 2 hours or so after sunrise and at least 2 hours before sunset to make sure you have great light.
Make them wide-angle. You'll have some great little details in your van that you'll want close-up shots of but for the most part, your photos should be quite zoomed out. Buyers want to understand the layout of the van as it's arguably one of the most important aspects of a small space. If you're using a DSLR, then you'll want to use a 20mm (or less) lens. If you're using a smartphone or a camera with a fixed lens, stand far back from the shot – even outside the van.
Don't over-edit. There's no need to add filters, vignettes, effects etc. The buyer is looking for an accurate representation of the van.
Get the right sign-offs
When someone is considering spending many thousands of pounds on an investment like this, they need reassurance that it is safe and legal. A gas safety certificate and weighbridge verification are cheap and easy ways to do that. We only share campers for sale on our social media that meet these two criteria.
In addition, they may be hoping to rent it out through Quirky Campers. In order to be rented with us, we'll ask the owner for:
Landlords Gas Safe Certificate (around £80)
240v Electrics Sign-off (around £50)
Weighbridge verification (can be free or as little as £5-£10)
It can be worth spending half a day and a bit of money to get the above certificates to attract more buyers.
Fill out all the information
Don't skip any box! We've bought and sold campervans ourselves, and have talked to dozens of buyers and sellers to find out what information everyone wants to be included. If a question is on the form, it's there for a reason! Provide as much information as you can to make the buyer's job easier.
FAQs
How quickly will my leisure vehicle sell?
There's no set timeframe but we can say your van is likely to sell quicker the better your photos are and the more information you give the buyer upfront. If a buyer can't easily tell if the van has an MOT or whether or not there are solar panels or how big the bed is etc. they're less likely to contact you.
Is the Quirky Campers website the best place to sell my campervan, motorhome or caravan?
We sure think so! But we know that everyone's situation is different so we've compared the different sales platforms so you can decide what the best website to sell your campervan is.
How much should I sell my campervan/motorhome/caravan for?
There's no magic answer unfortunately but we recommended taking into account:
How much did the vehicle and conversion cost you
What major repairs you've done to it
What other similar vans sell for: See SOLD Campervans
I have a van conversion. Does it need to be registered as a campervan with the DVLA?
No, you do not need to have your vehicle registered as a motorhome/campervan with the DVLA to list it for sale.
I'm a trade seller, can I get a multi-listing discount?
Yes, absolutely. Contact sales@quirkycampers.co.uk to discuss.
Got another question?
Check our main FAQs page or simply get in touch at sales@quirkycampers.co.uk