Campervan Hire Scotland
Whether you're heading to Edinburgh Festival or driving the North Coast 500, find your perfect campervan hire in Scotland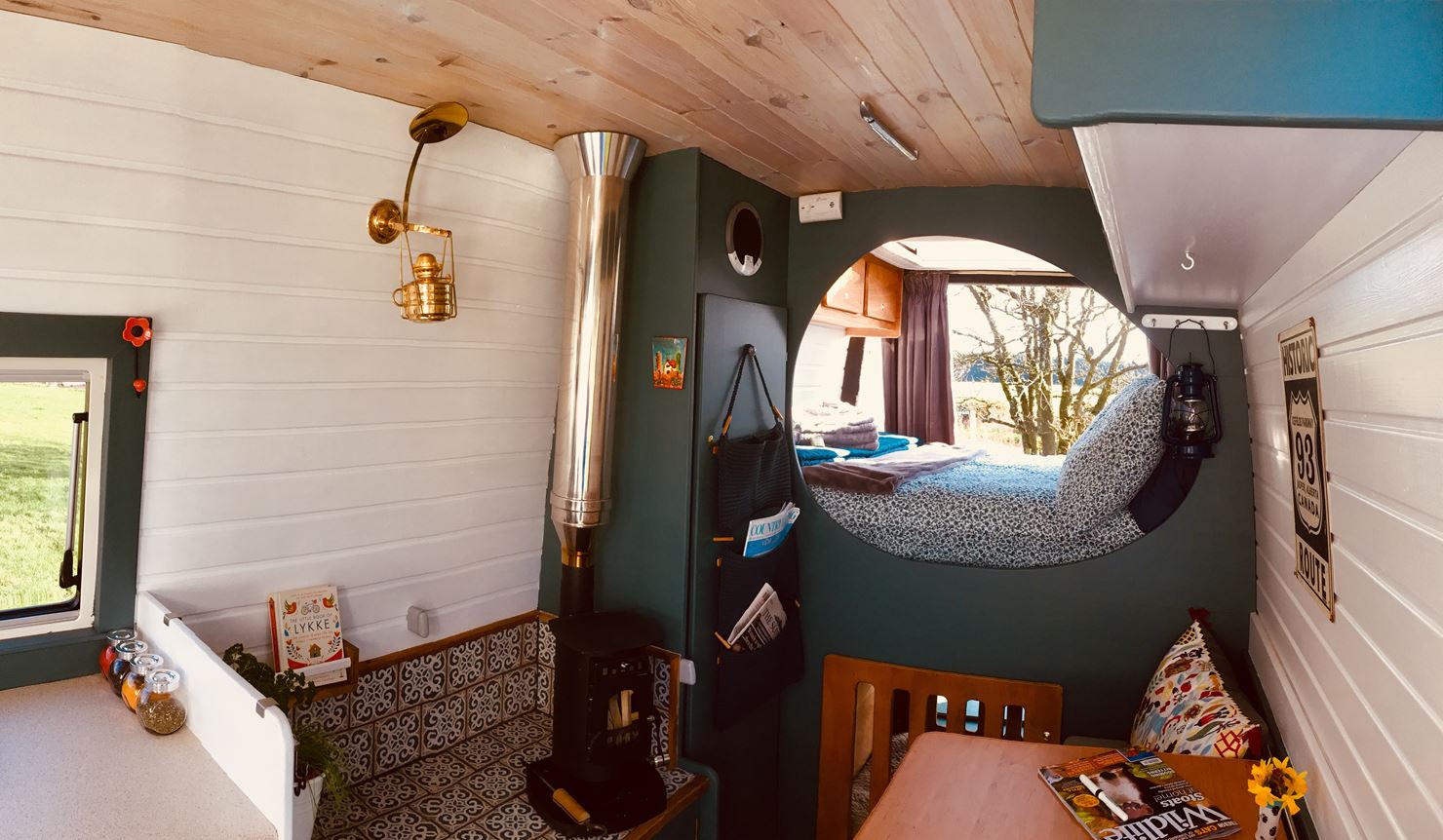 Why put Scotland on your bucket list?
There is a reason why Scotland is often named the most beautiful country in the world. Wild landscapes, castles, glens and lochs. If you're heading to Scotland you really are in for a treat. Its North Coast 500, starting in Inverness and meandering around the north coast is the UK's very own Route 66; an epic journey of adventure.
This is what puts road trips in Scotland so high up on people's bucket lists. But it need not be just a pipe dream, we are here to make your wish come true.
Why hire a campervan in Scotland?
Scotland really does have everything – mountains, lakes, woodland and even gorgeous turquoise sea with white sandy beaches (yes, that's right! If you don't believe us, feast your eyes on these). Its seafood and whisky are arguably the best in the world and go perfectly together after a day of hiking and exploring, or even just relaxing and watching the world go by.
Campervan rental is the perfect way to enjoy everything that Scotland has to offer. Fly into Edinburgh airport or take the train to Glasgow, pick up your camper and hit the open roads!
Why hire from Quirky Campers?
There are lots of campervan hire companies in Scotland to choose from. However Quirky Campers is the only platform to feature exclusively handmade bespoke campers. And although you'll be hiring from a private renter, we require safety certificates to ensure they are safe and road-worthy. If you want luxury features and cool looks, we are the only hire company to consider.
Where should I take my campervan?
Scotland is famous for having legalised wild camping. Although the same laws don't apply to campervans, the fact that it is relatively unpopulated makes finding a place off the beaten track a breeze. So long as you ensure you travel responsibly, shop local and leave every spot better than you found it, there is no reason to detract from the incredible culture and nature on offer.
However, if you prefer to plan it out in advance, we have featured 5 quirky tried and tested Scottish campsites. And for more ideas why not check out our 5 day Scotland road trip for inspiration.
Where should I pick up my rental camper from?
There are 3 options for pick-up. As well as convenience, you will also need to consider availability and the specific requirements you have, e.g. for a family camper, dog-friendly or a luxury motorhome with toilet and shower.
Drive/take the train/fly to Scotland and pick up your camper van there. Above you will find a selection of all our campers based in Scotland. Just pop in your dates and make use of the filters to see if they match your requirements. This option may save on fuel costs and time.
Find a camper close to you and drive it up. This may be a good option if you want to bring lots of stuff. It may also be the cheapest option if there are a few of you traveling together.
Pick up a camper on the way. If you want to expand the available options as much as possible – use the map view on our campervans page to find all the campers that are on your way. If you have very specific needs or are looking to travel on very popular dates then this will be the most likely option to find you a match.
How far can I travel?
It's tempting to want to see everything, but as with any destination, depth can be better than breadth. Rather than moving on every day, spend a few days in each place so you can get to know the hidden treasures and meet some of the locals.
Our campervans have a 200 mile per day limit so you can get to where you need to go, but we always recommend traveling slow and traveling well. You can feel good about the fact that we offset every single mile you travel by planting trees.