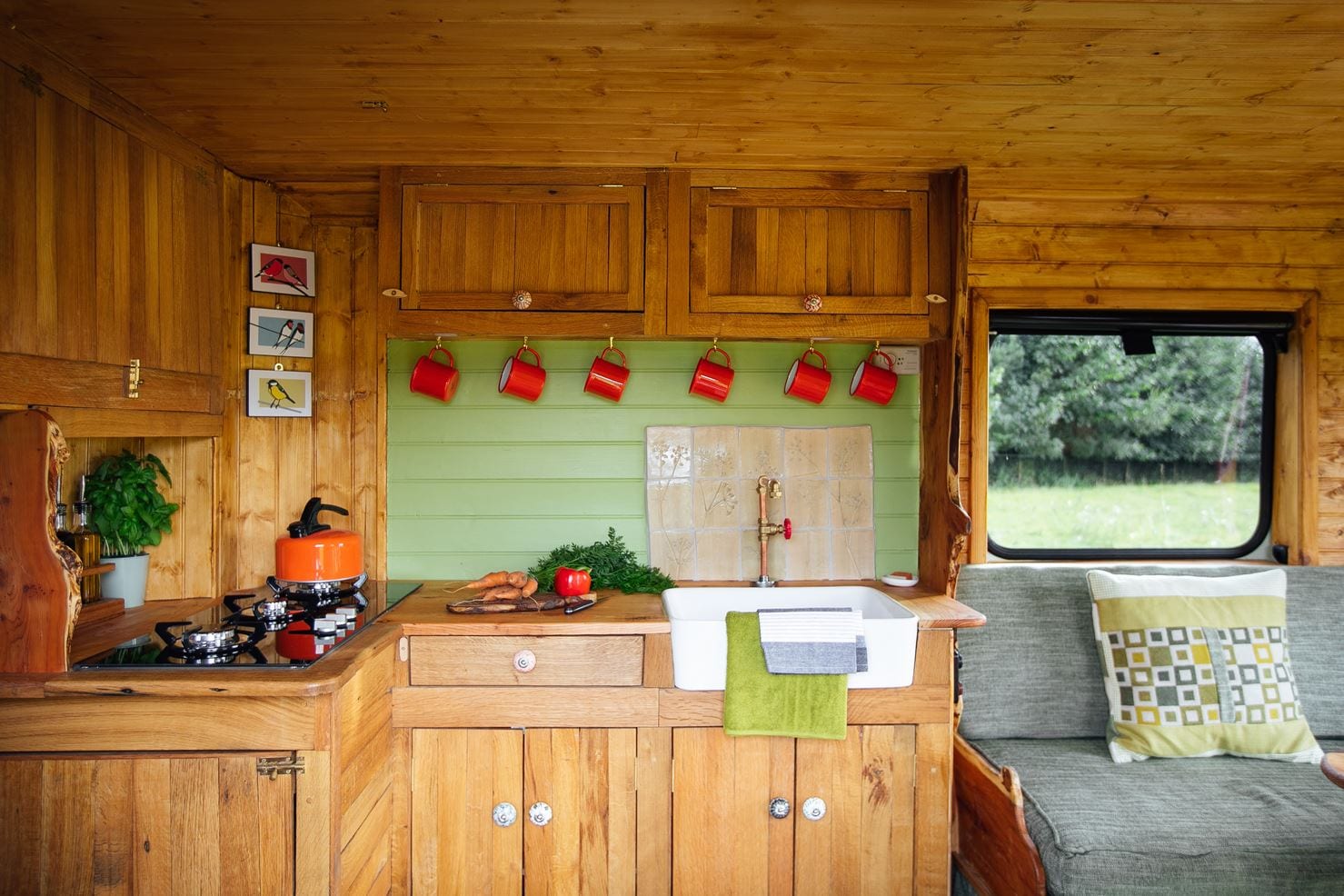 Campervan Hire Wales
An adventure like no other
If you're looking for natural beauty, it's waiting for you in Wales. Campervan hire Wales is the perfect way to see it all. Snowdonia, the Pembrokeshire Coastal Path, the Brecon Beacons or the Black Mountains. Hire a campervan and go hiking, biking, kayaking, surfing, birdwatching, climbing, sailing. You name it, you can do it here.
Families will love Wales' clean, safe beaches and seaside towns. For example near Tenby or in the Gower Peninsula. And there are steam trains, animal parks and many other family days out to enjoy. For history and culture fans (and for rainy days!) there are many fascinating castles and museums, plus the heritage-filled cities of Cardiff and Swansea to explore.
Why book a campervan in Wales?
There's no better way to visit Wales than in a campervan. Head to the famous national parks, the beaches, coastal paths, cliffs and beautiful countryside. Be right in the heart of nature from the moment you wake up to the moment you close your eyes. Our Welsh campervans are just a few hours' by car or train from London.
And a quality built campervan from Quirky Campers, with original designs, unique details and natural materials is the perfect companion for holidays in Wales.
What kind of campervan hire do you offer?
Our USP is that every single one of our campers is unique. Whether it's the VW T5 with a twist or the converted ambulance, if you're looking for double bunks or a waterfall shower, we have exactly what you're looking for. Simply check out the selection below and use the date selector and the tick boxes to find exactly what you need – whether it's beds for your family of five or a dog friendly camper.
Where can you take it?
The answer is, quite simply, wherever you want. You could try our 5 day coastal itinerary or create your own using these tips for finding great places to camp. For even more inspiration, try out these great ideas for feel good activities in mid Wales. Star gazing and den building; all the ingredients you need for memorable family holidays.
Go further…
Why not catch a ferry to Ireland from Fishguard or Pembroke Dock, and explore the Emerald Isle in Quirky Camper style?