Campervan Hire Cornwall
Hiring a campervan in Cornwall gives you the best experience to see this beautiful and famous county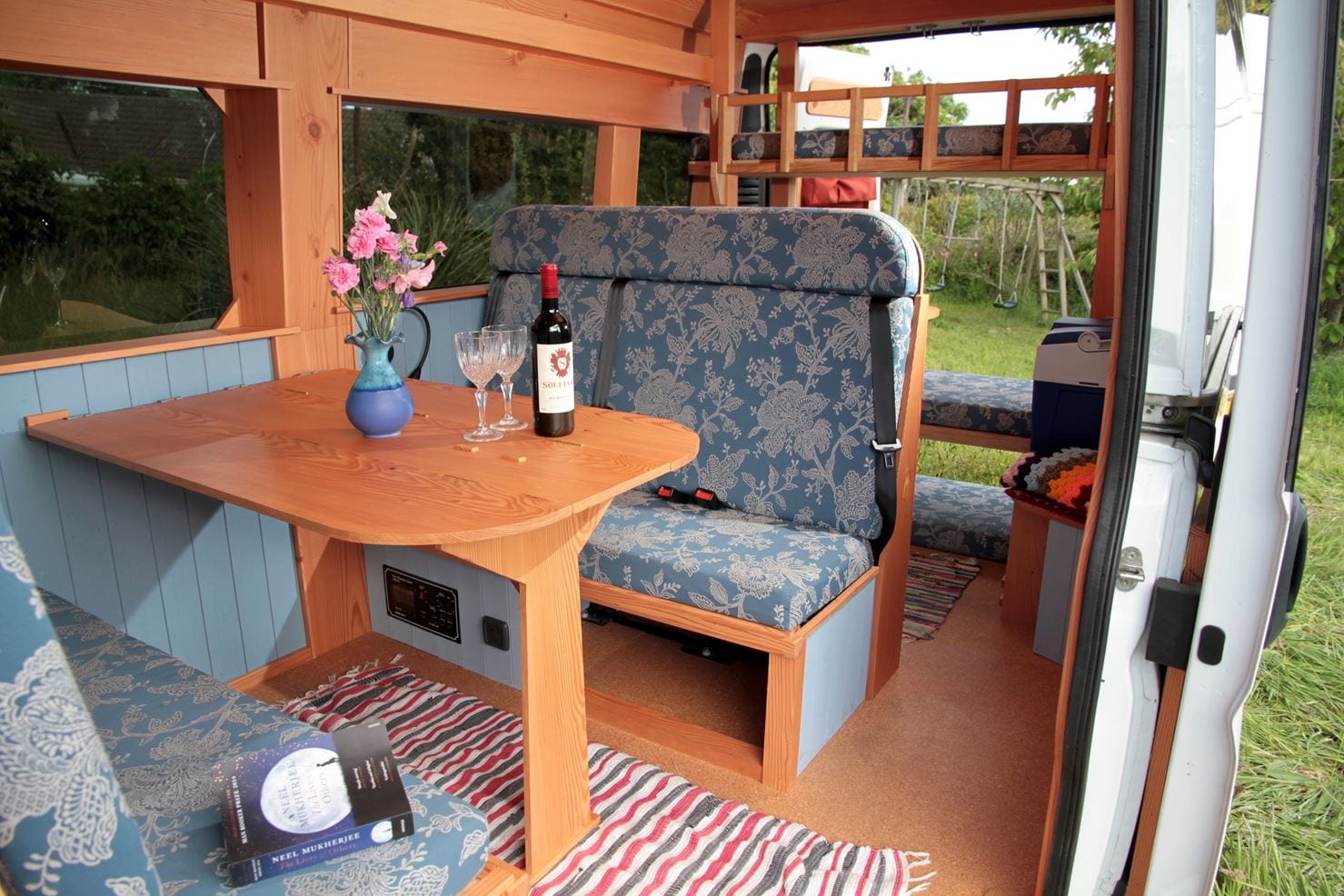 Campervan Hire Cornwall
Your campervan trip to 'Poldark' country starts here
Dramatic coastlines, moorland, national parks, sandy beaches, diverse wildlife, and seaside villages unspoilt by time – if you decide to go for campervan hire Cornwall, you'll be spoilt for choice.
Indulge yourself with seafood, cider and cream teas, then hike along a rugged coastal path or explore caves used by pirates and smugglers.
Whether you're looking for a romantic getaway, family fun or activities like surfing, sailing, windsurfing, mountain biking, walking and birdwatching – from Tintagel to Falmouth to St Austell, you can have it all in Cornwall.
PS – Cornwall also has some of the UK's best weather, with well over 1,700 hours of sunshine every year!
Why camper hire in Cornwall?
It's such a pleasure to drive around Cornwall because it has no motorways, so the roads are calm and easy and there are many signposted scenic routes to follow. And with campsites everywhere of many different kinds, you'll always find a nice place to camp every night. In fact, why not check out our top Cornish campsites for campervans.
Cornwall and campervans just seem to be synonymous – there are too many places to visit to be stuck in one location, and the opportunity to stop and have a cream tea wherever you fancy is too good to miss.
Cornwall is easy to get to via the international airport at Newquay or by road and train from other parts of the UK. If you decide to pick up a camper closer to home and head down there, you'll want to check out our Delicious, Off-the-beaten-track, Camper Van Pit Stops for perfect places to stretch your legs and have a bite on the way.
What campervans do you have available?
At Quirky Campers we specialise in handmade campervan conversions. The joy of this is that each one is unique! We have options for couples, families and pet owners. Check out the collection below to see what we have available in Cornwall itself, or find something closer to home and drive it there. From Karven the VW campervan perfect for two, to Agnes, who's triple bunks make her perfect for your brood.
Campervan Hire Cornwall and beyond…
Gorgeous Devon is just next door, or why not take a day trip to the tiny Isles of Scilly?