How to buy or sell a campervan during the Coronavirus outbreak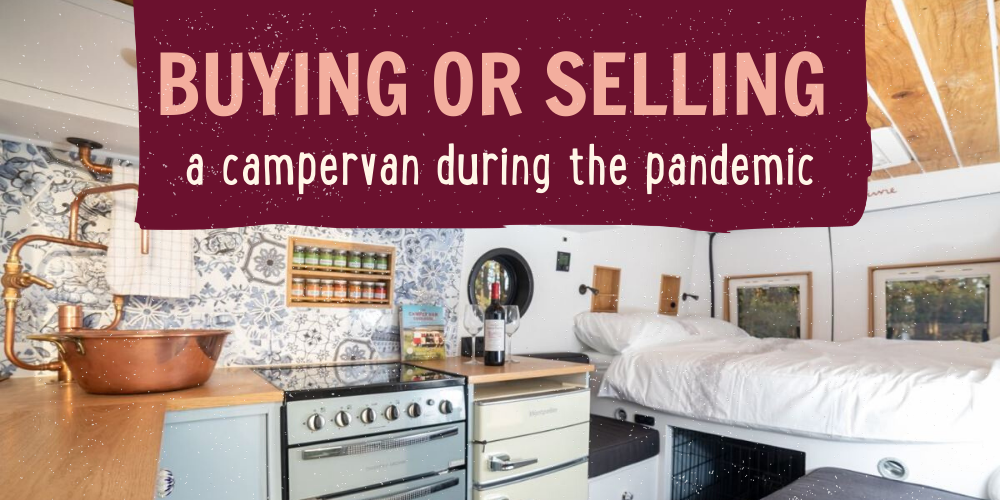 Please check the NHS and Government websites for up-to-date official advice as this may have change since writing this blog.
Can you buy a campervan during the Covid-19 pandemic? Should you be selling yours?
The Government advice has been very clear that during this pandemic, wherever possible, people should stay at home. Most people are allowed to go out for essentials though, so you might be wondering if buying a vehicle counts? We would say it doesn't. Sellers can still list their vans, answer questions etc. and buyers are welcome to peruse our campervan sales page. But we'd recommend that you delay the actual transfer of the vehicle until the current lockdown rules are changed. The health and safety of buyer, seller and the public are of paramount importance.
All that being said, there will be circumstances where the transfer of a vehicle cannot be avoided or where it's permitted within the Government guidelines. So here are a few tips on what to do if you're buying or selling a campervan.
Remember, if you're self-isolating, then you should not leave your house at all – even if it's essential! You risk spreading coronavirus so please wait until the self-isolation for the whole household has passed and no one is showing signs of infection.
Selling a campervan
The Government restrictions do not prevent you from listing your campervan for sale. We are still getting thousands of hits on the Campervans for Sale page every day! Buyers are browsing through the many beautiful campervans just waiting for the lockdown to allow them to go and view them. Sellers are still getting plenty of interest, and in some cases even being offered a deposit to take the vehicle off the market (we advise against buyers offering deposits to avoid being defrauded).
We're extending the sales listing duration (for the same price!)
Are there any changes to the process of selling on Quirky Campers during lockdown? Yes. In normal times the standard sales listing duration is 4 weeks, however we are temporarily extending this to 8 weeks. If the lockdown continues, we may extend further. Existing listings will also be extended.
The price for an 8-week listing remains the same. A standard listing is £29.95 and a featured listing is £39.95.
If you are experiencing financial difficulties please email sales@quirkycampers.co.uk – we are offering free listings to those in need.
Film video tours
Pictures and text can only tell so much of a story. Since buyers won't be able to view the vehicle, we would recommend filming a video tour. This will give buyer confidence in what you are advertising and help them make a decision. Make your videos detailed, covering all elements of the campervan, including:
Bodywork – Film a detailed walk around the van, covering any defects, rust, dents and repair work.
Engine – Do a cold start, filming from inside the cab and then move to show the engine running with the bonnet up. Add a shot of the vehicle exhaust whilst running if it's an older vehicle.
Cab, front seats, radio, seatbelt – not the most exciting part in a campervan but gives the buyer a good idea of the condition of the vehicle.
Accommodation – cover all the functionality, demonstrating for example how to make up the bed, use the appliances, where all the hidden storage is etc.
The videos can be simple and low tech and you can make them available on request to those interested (WhatsApp works well if you and the customer have it).
Buying a campervan
You are not alone in wanting to use this time to knuckle down on your research mission to find the campervan of your dreams.
You won't be able to view a campervan in person
Because of the Government advice to stay at home, it's not possible to view a campervan that's for sale. But as we've advised sellers above, we would recommend asking for a detailed video tour of the vehicle and its functionality to help you get as clear a picture as you possibly can.
Should you pay a deposit or buy the campervan unseen?
As with any vehicle sale, you should never hand over money without having seen the vehicle first or sending someone you trust to see it on your behalf. Online vehicle sales have always been a target for scammers so any listing should be treated with suspicion until you have seen the vehicle and met the seller.
If you are buying a campervan for business purposes, medical reasons or to help in the fight against Covid, then you may still be permitted to view and buy the campervan. In this event we would recommend arranging a 'no contact' sale and familiarising yourself with the NHS guidelines on social distancing.
But please, if you don't have to leave the house, don't.
If you can't travel to the campervan, can it be delivered to you?
Deliveries in general are not prohibited under the Government advice. In fact, the Government supports deliveries continuing through lockdown and has encourage business in general to continue wherever it is safe to do so. Many vehicle delivery companies are still in operation, just search for "vehicle delivery service" to find one local to you or use one of the provider matching services such as Shiply.com to get competitive quotes.  The seller may also be willing to deliver the vehicle to you.
Found a campervan you love?
If you have questions about an individual listing, please email the seller. Our sales page is like a classifieds page, we don't have any information about them or their vehicle beyond what is on their listing. But if you have questions about the process above then please email sales@quirkycampers.co.uk.
Stay safe, stay kind and stay home
Thank you, David
Quirky Campers Co-Founder and Technical Director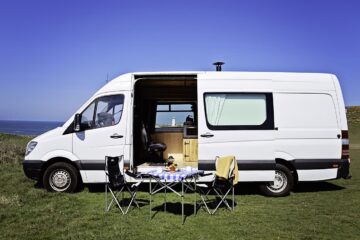 Choosing a vehicle for your campervan conversion One of the first questions we're asked by people looking to convert a panel van to a …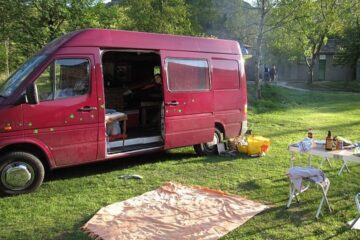 Lindsay, who owns Quirky Campers with her husband David, shares what she learned about camper awnings when she decided their van Bella (pictured) needed …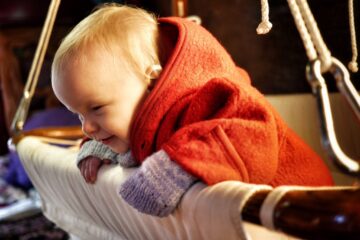 Lindsay and David ffrench, who run Quirky Campers, know a thing or two about going on a campervan holiday with kids – they have …