Keeping entertained with bad weather on holiday in a campervan
by naomi fiddes-baron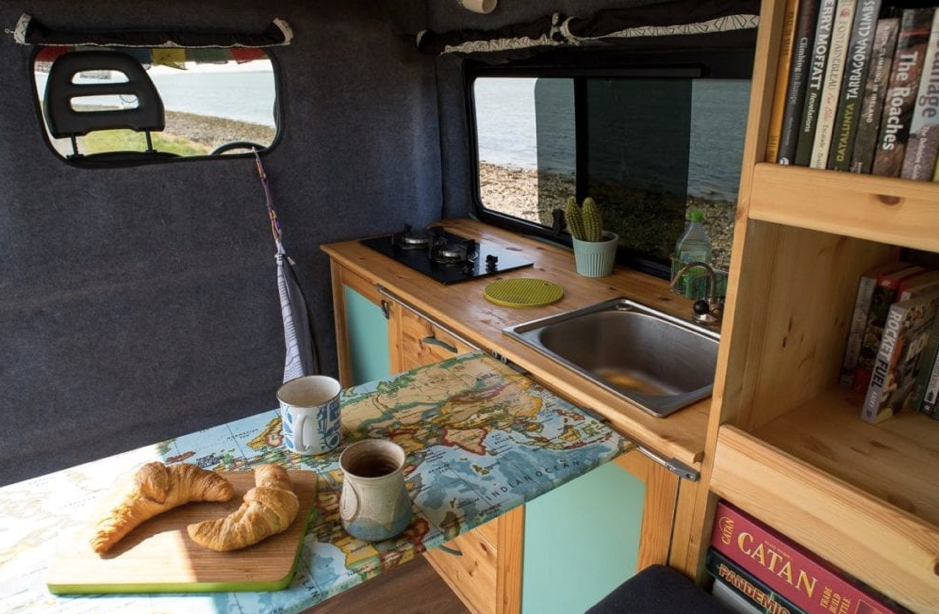 Being in a campervan, whether you're full time vanlifers, weekend warriors, or having an alternative campervan holiday, is one of the most awesome things to experience. Of course, one of the best things about being in a campervan is that you're in a rolling home that provides you the perfect base to go exploring. But sometimes, these cosy cabin-like spaces are just too snuggly to leave. And who could blame you? With fairy lights, a view of your choosing and, perhaps hopefully, no internet signal, this is the perfect space to relax and unwind in.
Of course, whilst bad weather on holiday doesn't mean you have to put off going exploring, sometimes it's nice to stay indoors and listen to the gentle patter of the raindrops on your skylight as you light up the log burner and choose to stay warm and dry.
What are the best ways to entertain yourself with bad weather on holiday in a campervan?
Board Games
Space might be more limited than in your bricks and sticks home (Twister is probably out of the question!) but you absolutely do not need to resort to eye-spy to have a good time in a camper van! We've asked around the vanlife community for people's top ways of spending the evening inside their home on wheels.
Bananagrams
Number of players – 2 to 8
Age range – 7yrs +
I love this game! Unfortunately, not everyone loves playing with me. The basic premise is that it's very similar to Scrabble. But rather than having one board where you all take turns to play a word, everyone works on their own individual word grids simultaneously.
You are given 15 or 21 starter tiles (depending on how many people are playing the game) and the aim is to use up all your starter letter tiles by creating as many interconnecting and legitimate words as possible. As soon as you have used up all your initial tiles, you say 'peel', and everyone has to take a tile from the centre pile and create more and more words, until there are not enough tiles left in the centre for everyone playing to take one each.
You can rearrange your word grid as many times as you like, you can even dump letters in return for picking up three more, but beware the risks of being a rotten banana if you claim victory with an incorrectly spelled or void word in there!
This game can be fast and furious, which is probably why whenever I play now, I have to have a time penalty before I am allowed to get stuck in and start creating words!
Monopoly Deal
Number of players – 2 to 5
Age range – 8+
Monopoly often brings back Christmas Day memories of family arguments as someone inevitably lands on Park Lane and is bankrupted by a gloated player. It's not a game designed to bring out the best in people! However, Monopoly Deal is a space-saving card pack only game that has a great twist on the original.
Sure, you still have to collect property sets and you can still build houses and hotels in a bid to alleviate your fellow players of their funds. But in this version, you can also play action cards that mean you can steal properties off other players, even entire sets! There's no change in this game meaning if you owe someone £1m and all you have is a £5m card, well, that sucks!
The person who seems like a clear winner can lose it all in an instant, which is why this card game version of the classic Monopoly is fairer, and inevitably more fun! It's the perfect campervan card game!
Getting Musical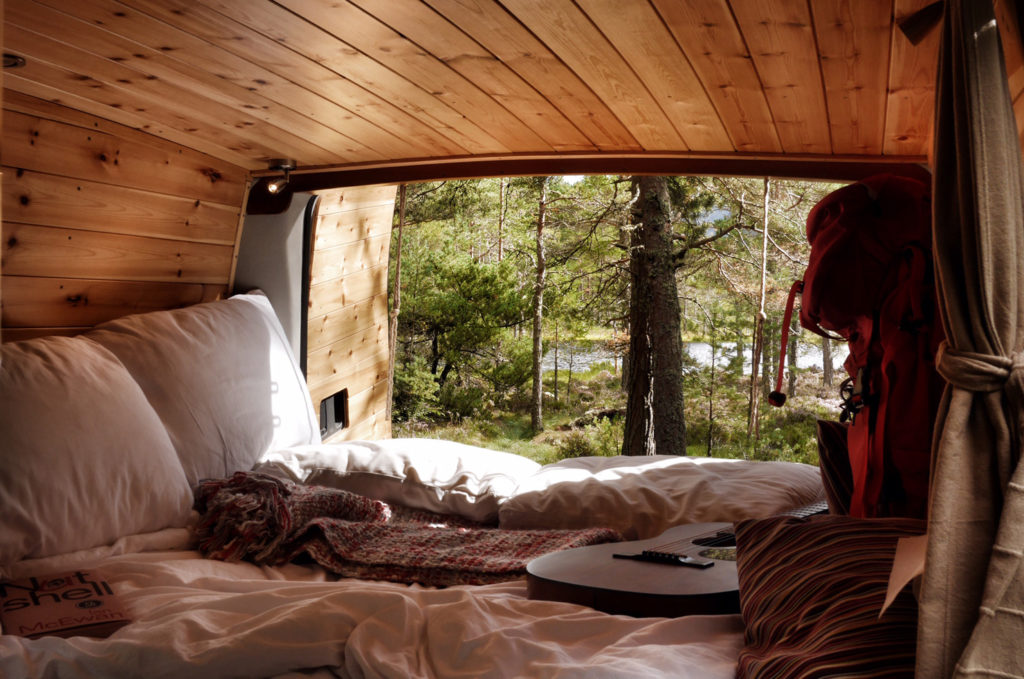 If board games aren't your thing, maybe you'll feel musically inspired whilst you're at one with nature? It might seem like a cliché, but a campfire sing song or a gentle strum on a ukulele goes hand in hand with a campervan mini break.
Reading
I've often found that being on holiday is the only time I really get to read, and read, and read! I have my trusty Kindle with me at all times when I'm in the campervan, because it's a great space saver. However, nothing quite beats the feel of reading a "real" book! Some of our top suggestions for brilliant "campervan themed" books are: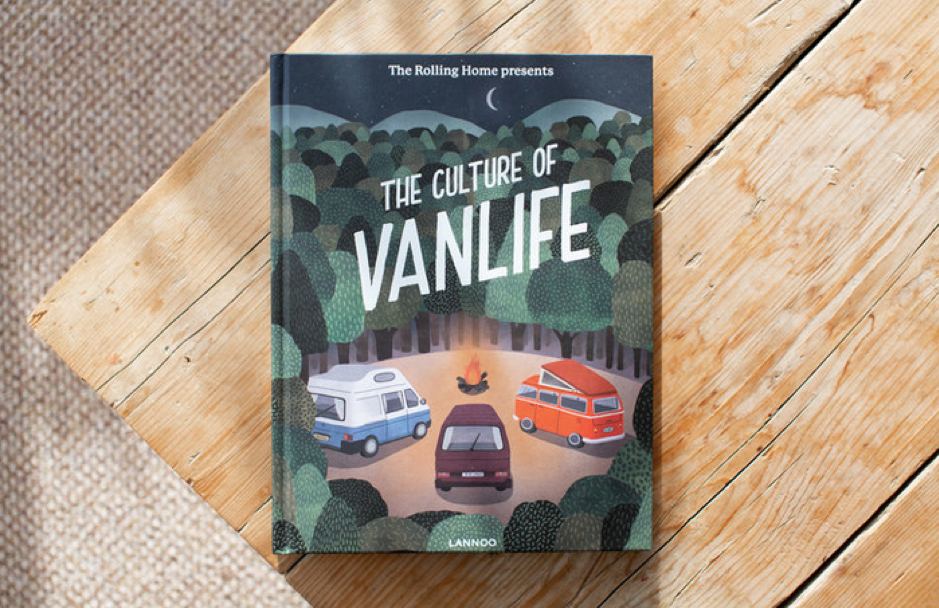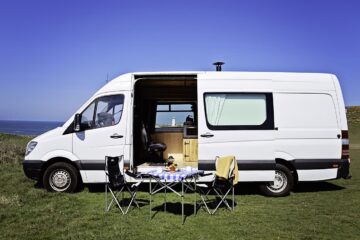 Choosing a vehicle for your campervan conversion One of the first questions we're asked by people looking to convert a panel van to a …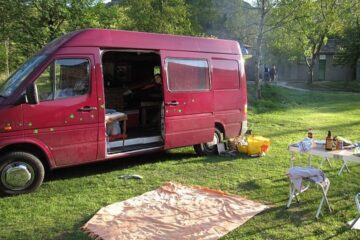 Lindsay, who owns Quirky Campers with her husband David, shares what she learned about camper awnings when she decided their van Bella (pictured) needed …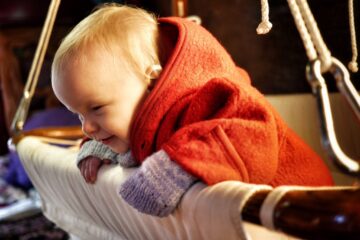 Lindsay and David ffrench, who run Quirky Campers, know a thing or two about going on a campervan holiday with kids – they have …