Seven Spectacular Spots for Autumn Walks in the UK
The nights are drawing in and there's a slight chill in the air, it's time to pull the coats and jumpers out of storage, tuck yourself up snug and warm in your favourite hat and scarf, and get outside to enjoy the changing of the seasons. As autumn is one of the most beautiful times of the year, and the perfect time for long walks through the countryside, we've searched far and wide to bring you the perfect places for the best autumnal walks and the cosiest campers to see them in. Walks where you can surround yourself with the crisp gold and red leaves of autumn, and finish up with a pumpkin spiced latte, or classic Sunday roast. Autumn isn't the start of staying inside, not with the freedom of campervans, so take a long weekend, pick a place and get walking.
1. Kew Gardens, Wakehurst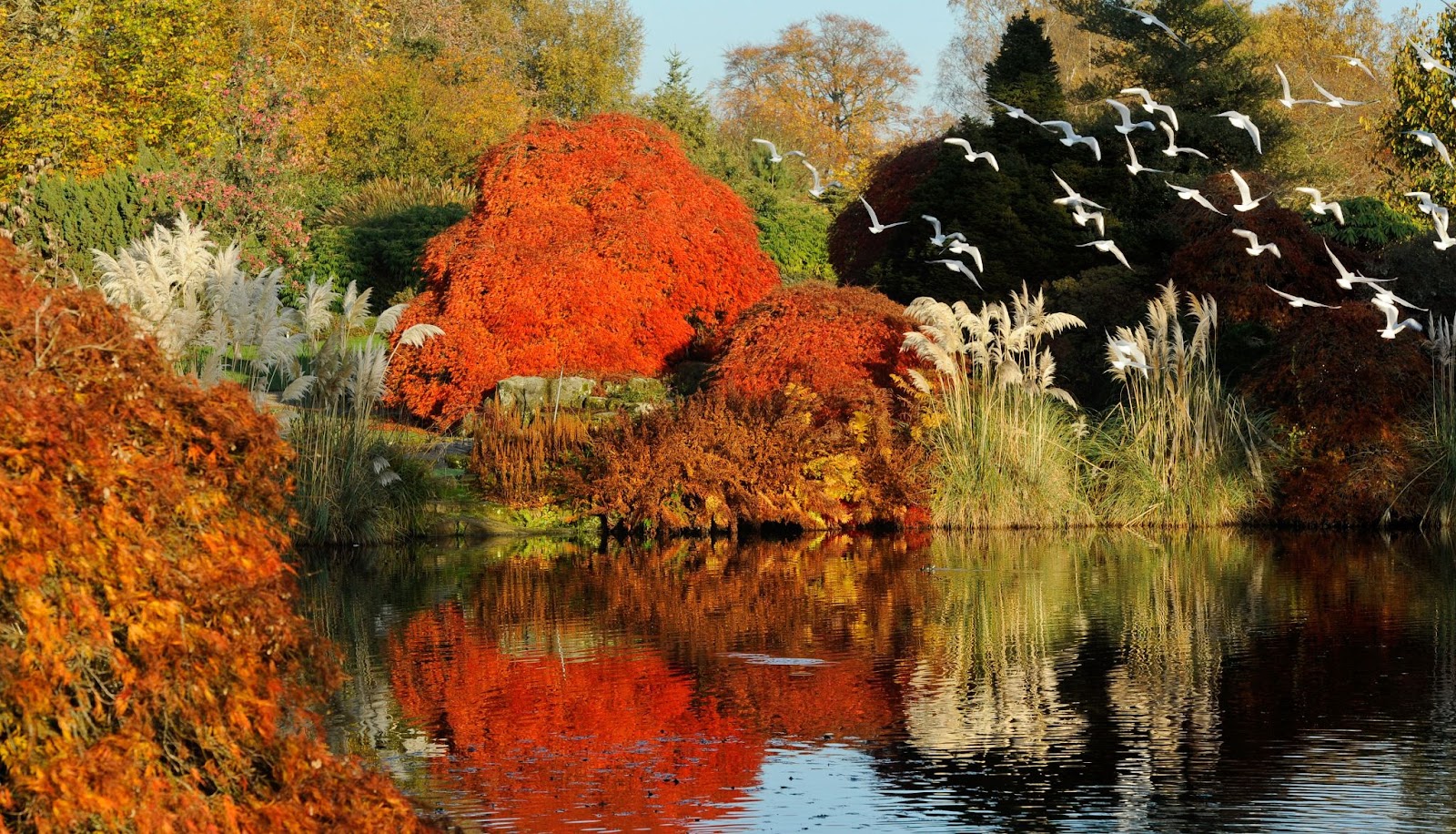 Kew Gardens' lesser-known site, Wakehurst is a vibrant botanic garden in the heart of Sussex. Come autumn, the trees explode in a riot of colours that will take your breath away. A photographer's dream, we highly recommend taking your camera to capture the spectacular scenery. Take a stroll down through the valley, and into the woodlands to fully immerse yourself in the beauty of the season, then stop off at The Stables Kitchen or Pantry for a mug of something hot to warm you up, and some tasty treats.
Parking – Free
Entry – £16.50 Adults, Young person (17-25) £8.75, Children Free
---
2. Bodenham Arboretum, Kidderminster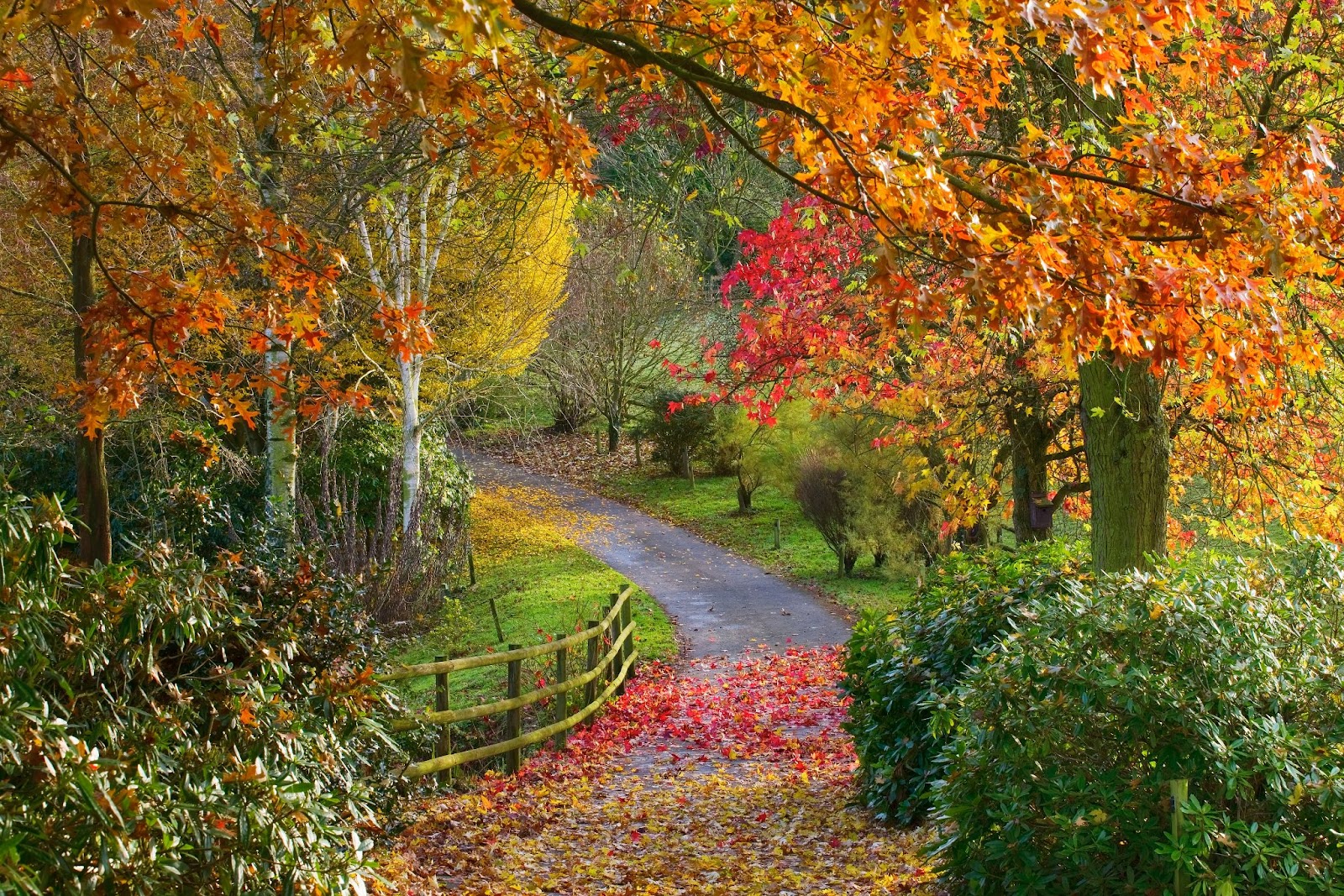 With over 3000 species of trees and shrubs, there is no better place to surround yourself with every colour of autumn than the Bodenham Arboretum. From the crunchy leaves on the ground to the tree-lined walkways, this sanctuary for fauna truly encapsulates the peace and tranquillity of the season. After a day of walking, thaw your rosy cheeks from the cold by choosing from the array of restaurants and cafes on site, whether you want an afternoon tea on the terrace or a full roast in the carvery, every taste is catered to!
Parking – Free
Entry – £7.50 Adults (17+ years), £4.50 Children (3 – 16 years)
---
3. The New Forest, Hampshire
The New Forest is beautiful to visit at any time of year, but in the autumn, nature outdoes itself, a visit to the wild forests will banish any incoming winter blues. The free-roaming ponies grazing under canopies of golden leaves is a sight never forgotten. One of the best autumnal walks for little legs in the area is the Knightwood Oak Stroll, which takes you past the Knightwood Oak, also known as the 'Queen of the Forest', this monument of nature is over 500 years old. The nearby Blackwater Arboretum has a Tall Trees Trail, for a glimpse of the famed giant Redwoods, and Bolderwood Deer Sanctuary also offers magnificent walks and wildlife for a whole weekend of fun. Once you've built up an appetite from all that walking, tickle your taste buds at Furzey Tea Rooms for lunch, or The New Forest Inn for a proper country dinner.
Parking – Prices vary, some free parking, some donation based
Entry – Free
---
4. Castle Combe, The Cotswolds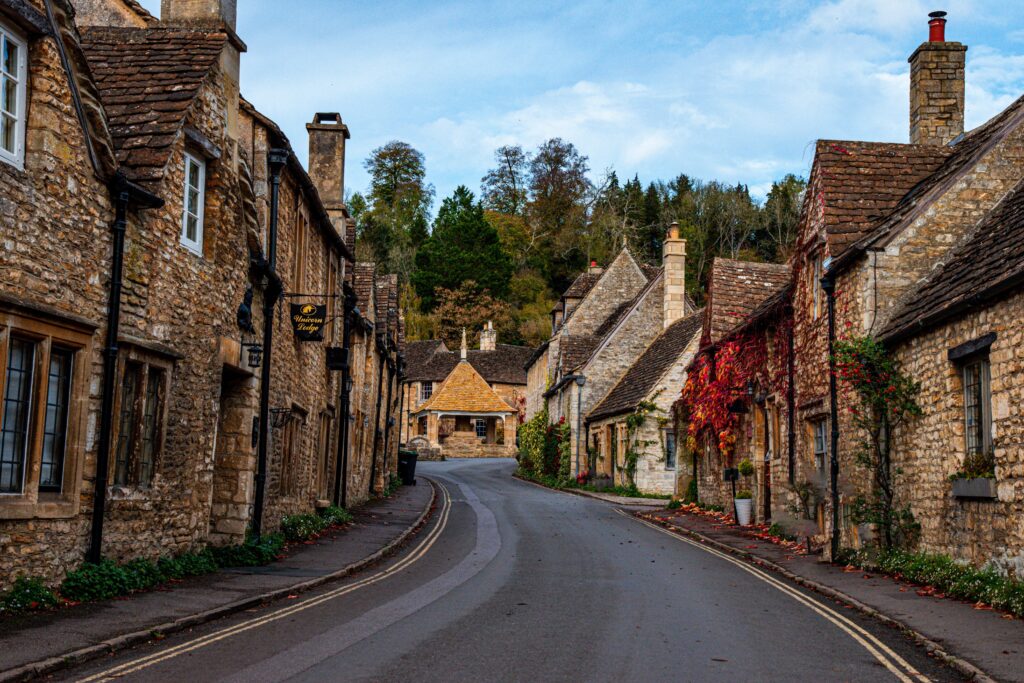 If cosy villages are more your style, it doesn't get more quaint and English than Castle Combe in the Cotswolds. This quintessential countryside village is one of the prettiest in the whole country, with tiny cobbled lanes and a picturesque bridge over the river. Exploring these streets at any time of year would be a highlight, but in autumn, it's like stepping back in history. For a storybook autumn walk, take the Castle Combe walk which takes in the charming village, and the woodland in the valley that surrounds it. Finish your walk at one of the many cafes in the village for cakes and a well-deserved cup of tea.
Parking – £5.60 all day at Dunns Lane Car Park
Entry – Free
---
5. Killiecrankie, Scotland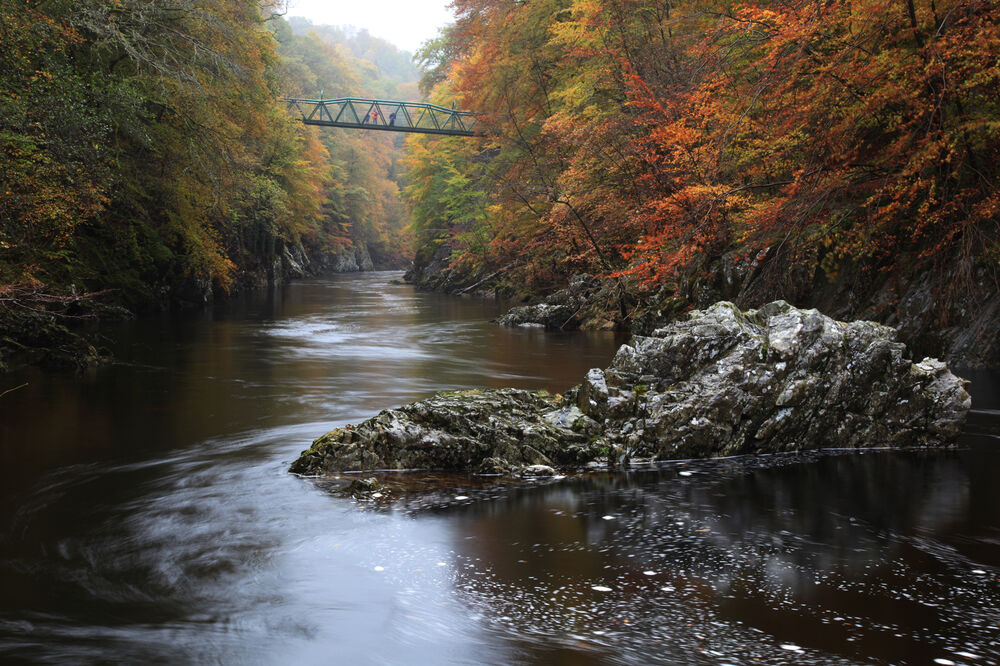 On the cusp of the Cairngorms, is the breathtaking Killiecrankie, a stunning wooded gorge with an abundance of wildlife and the site of a historic battle. Follow the walk up and over Garry Bridge, which crosses the River Garry, and down to the Waterfall at Soldiers leap, to truly bask in the spectacular sight of Scotland in autumn, when an abundance of colours surround the riverbanks. The Killiecrankie Visitors Centre and Jacobite Cafe are available for nibbles and refreshments, and if you're feeling really adventurous, the Highland Fling Bungee jump is just down the road.
Parking – £3.00
Entry – Free
---
6. Craig Cerrig Glesiad A Fan Frynych National Nature Reserve, Wales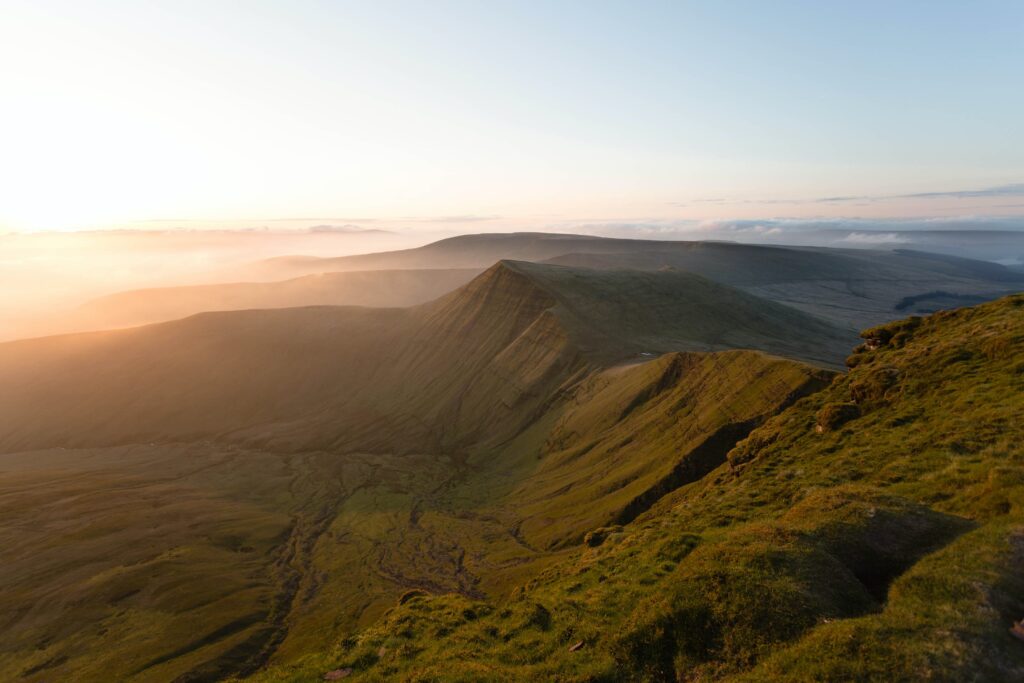 A different kind of rugged autumnal beauty in the Welsh wilds, with expansive vistas across the craggy mountain side, carpeted with ferns and colourful heathers. There are many walks zigzagging across this stunning reserve to choose from, but we recommend the Bluestone Walk, which takes in the river and finishes up with a spectacular view over to Pen Y Fan. The nearby Tai'r Bull Inn is a charming spot for a full dinner, or visit the Old Barn Tea Rooms for homemade sandwiches, tea and cakes.
Parking – Free at trailhead
Entry – Free
---
7. St Nectan's Glen, Cornwall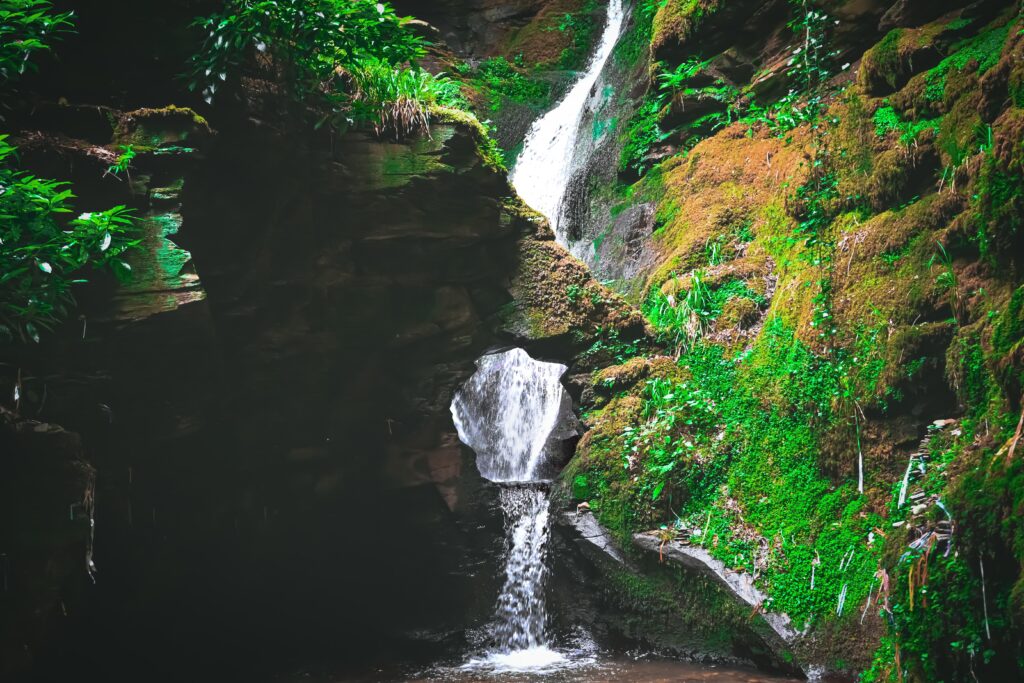 One of the most magical walks in Cornwall, tucked a short drive away from the coast, St Nectan's Glen follows a moss-filled fairytale woodland path, up some steps to a stunning waterfall. In autumn, the waterfall flows in full force, and the sensational autumnal scenery leads you to an enchanting retreat, complete with the Tree of Life Cafe filled with vegan and vegetarian treats, and if you love it so much you want to stay, they offer yoga and meditation retreats too.
Entry – £8.00 Adults £4.00 Child
Parking – £3.00 all day
---
Where to stay
To tour these beautiful sites of Autumn beauty, you'll need a homey and snug campervan to come back to. There's nothing better at the end of a long day walking, than stepping into the warm and dry of your campervan. We've collected a selection of our cosiest campervans, all with heaters or wood burners to keep those toes toasty.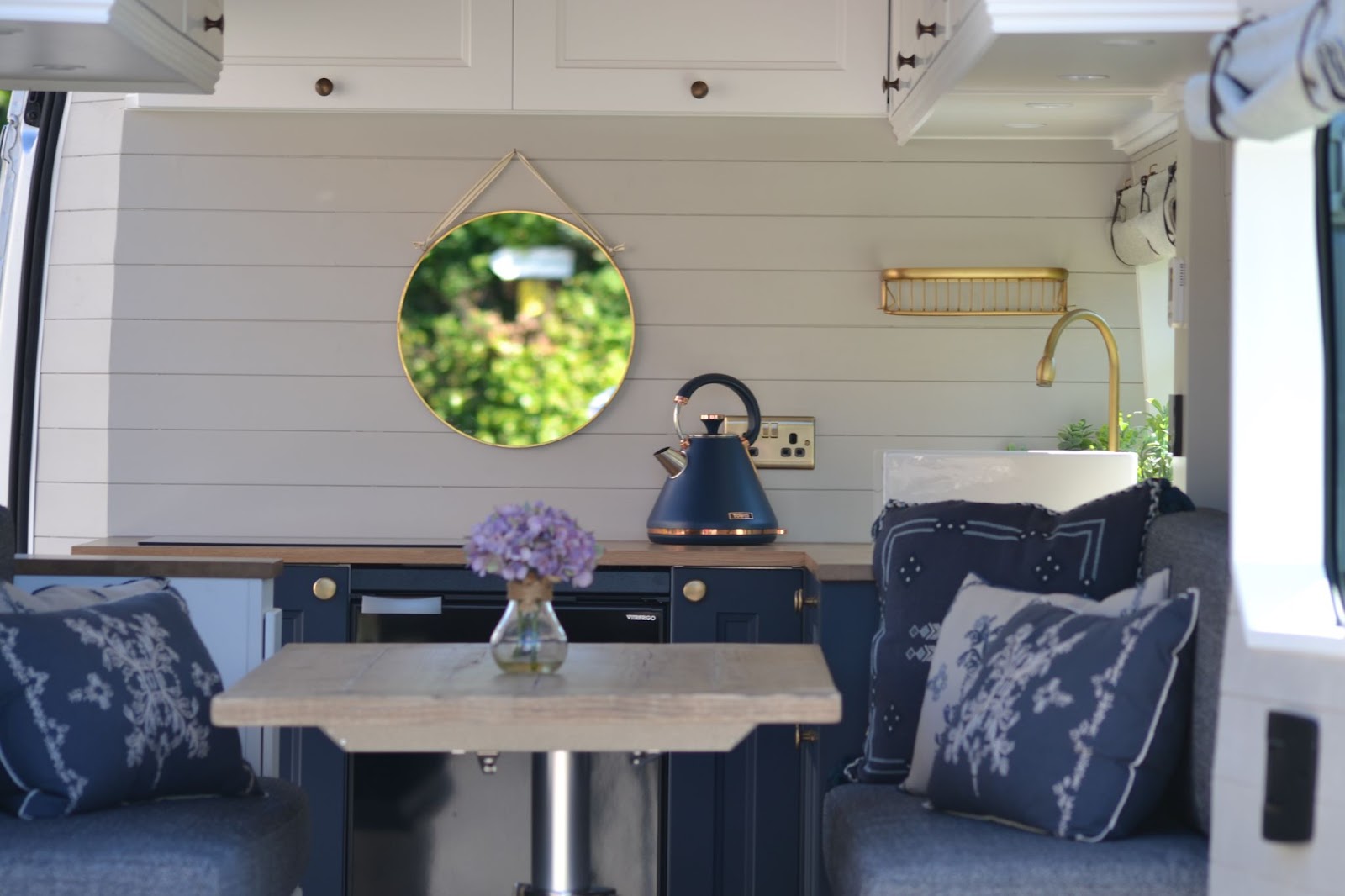 A beautiful beach van for Cornish escapes, that comes not only with a heater, but with a hot water shower too. Her white and blue design will make you feel fresh as a daisy every morning you wake up in this airy camper. Doris is perfect for autumn escapes along the coast.
---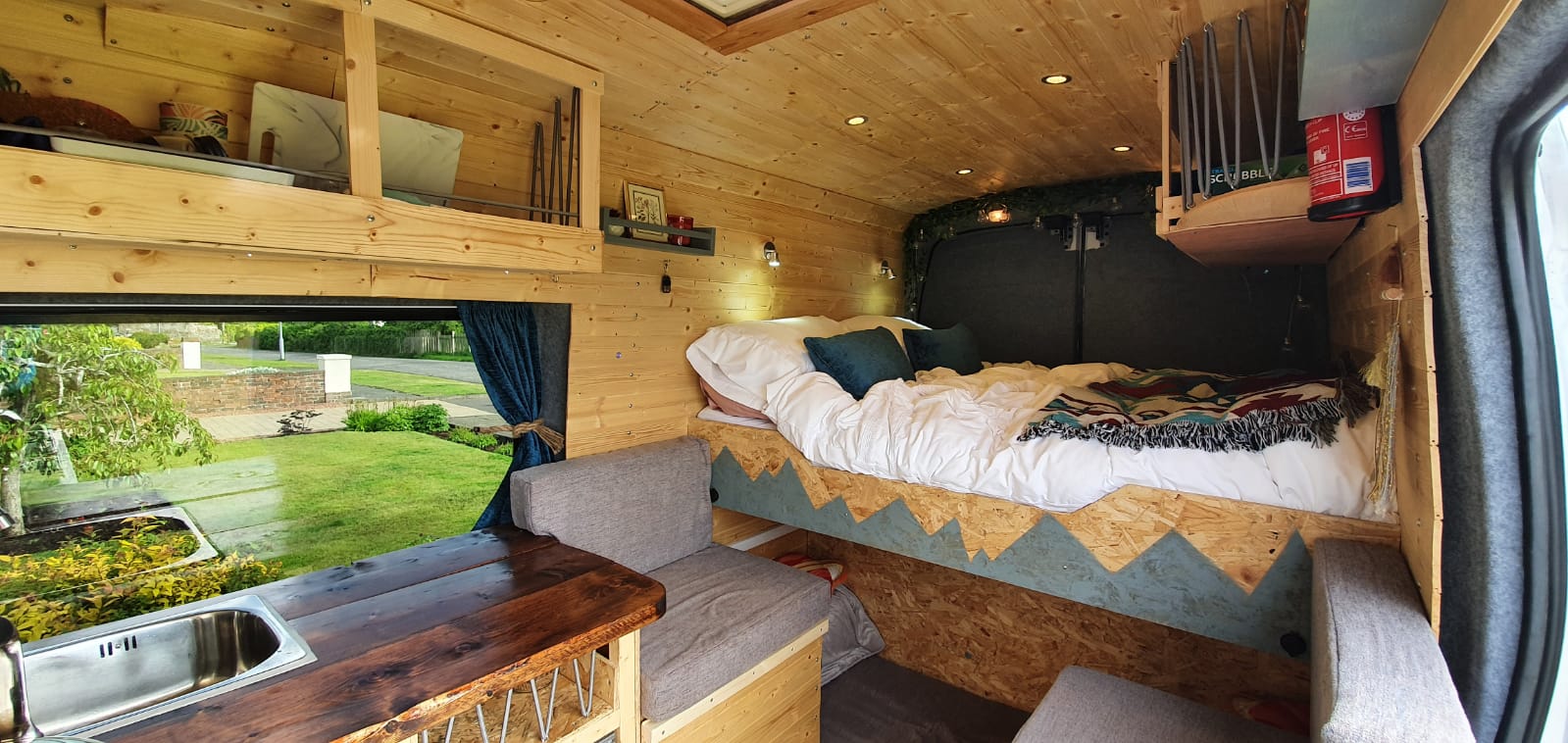 This cosy cabin on wheels is perfect for Scottish trips when the weather is getting nippy, a beautiful wood burner and heater will give you a warm home to come back to after days exploring. One of our most popular spots for getaways, located in Edinburgh, Kelpie is the ideal starting point for exploring Scotland.
---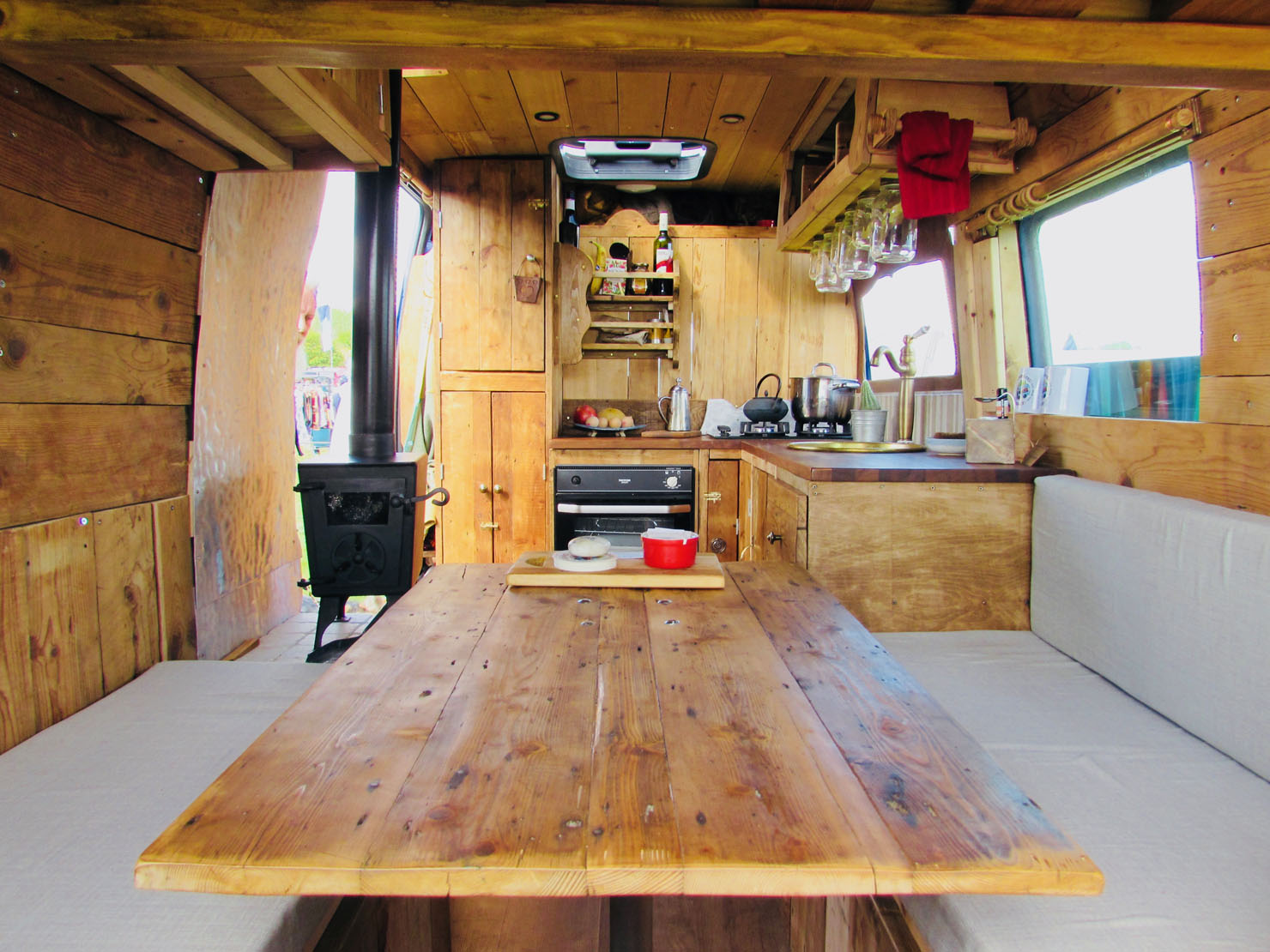 A rustic beauty on the outskirts of London, this is the perfect van for a long weekend getaway from the city. With a woodburner to keep the cold at bay, there would be no better companion for exploration of the South East, an easy drive down to the New Forest, Buttercup will fit right in with the woodland atmosphere.
---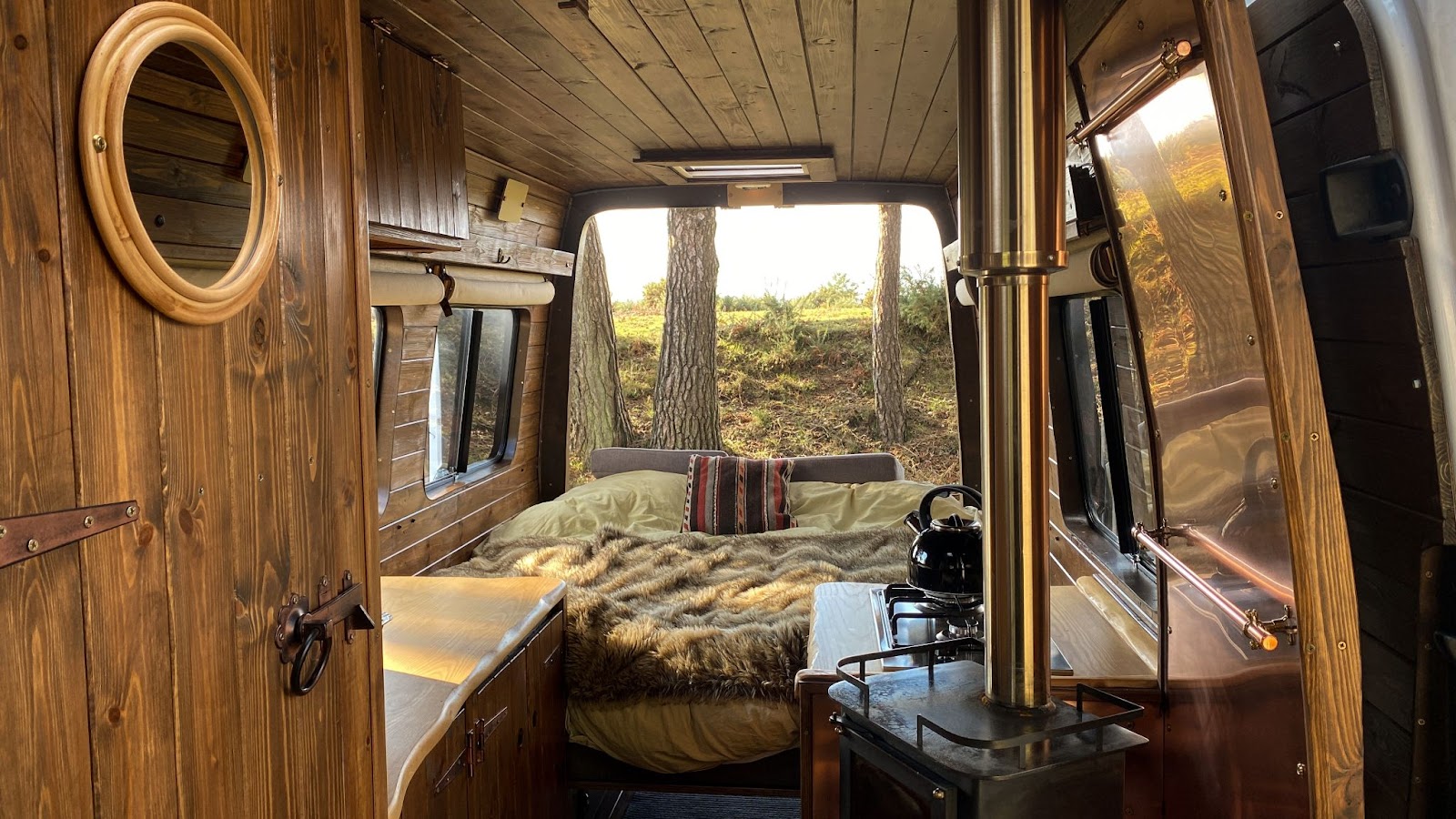 If you're looking to explore the South West or the Cotswolds, look no further than Splinter. A gorgeous van with all the mod cons for a luxury weekend getaway. Travel in style and warmth with Splinter's heater and wood burner keeping you cosy.
---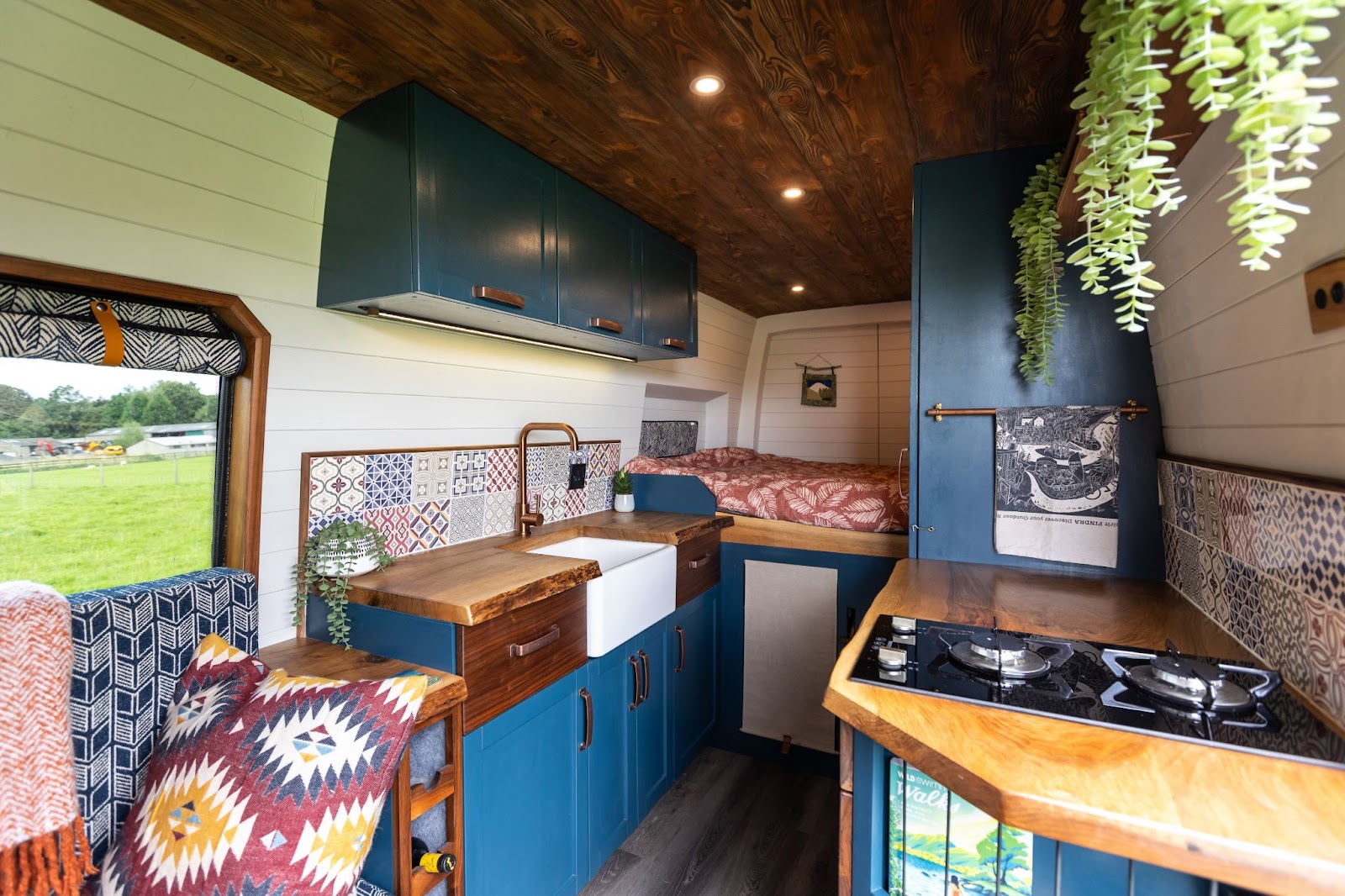 This Lancashire based van is one for the dreamers, perfectly located for exploring all the great Northern spots, a weekend getaway in Skylark will be comfortable, easy and a whole lot of fun. With a heater, a full kitchen and even a wine rack, what more could you want for your autumn escape?
---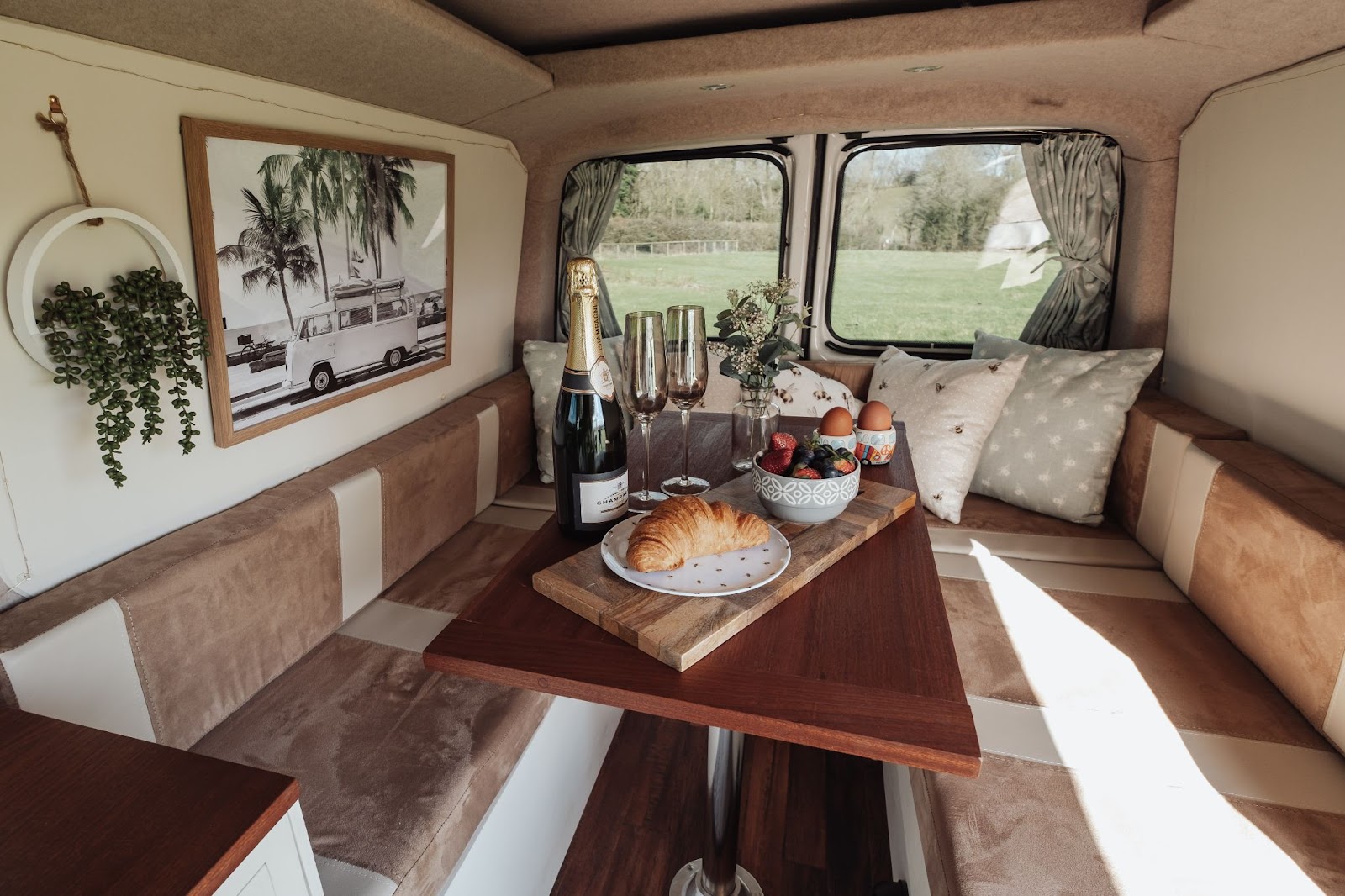 If you're looking for a getaway vehicle a little more modern and compact, then Amari is the one for you. The small van with a world of wonders onboard. This stunning VW conversion is top spec, it's also pet-friendly, and has a heater on board. There's nothing more snuggly than cuddles with furry companions!
---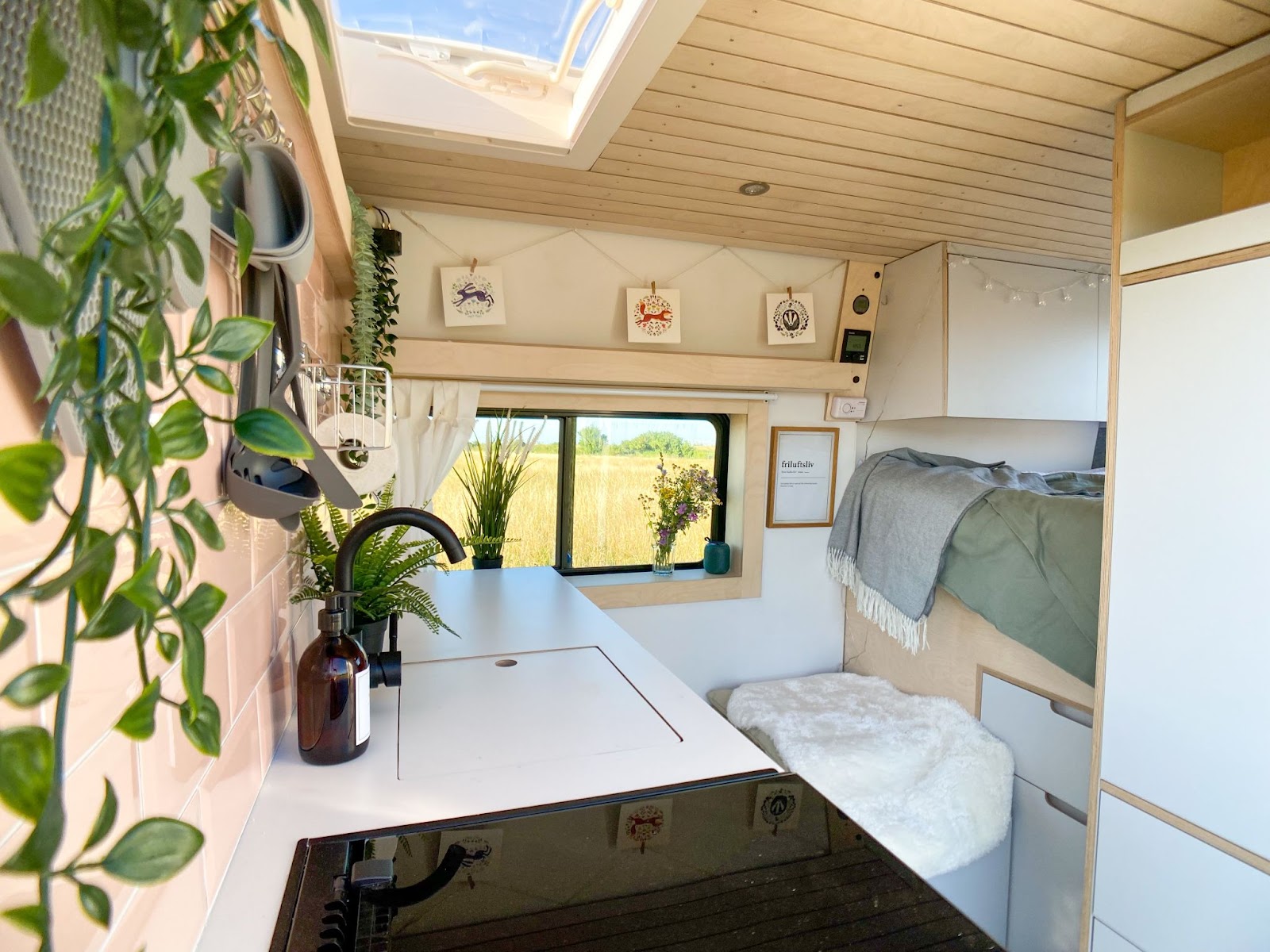 Light, bright and beautiful, Embla will bring a breath of fresh air to your autumn escapades. The soothing whitewash walls, and hanging fairy lights create the perfect romantic atmosphere. Set up with a heater and stove, cosy nights come easy in this home from home. This lovely London based van is ready and waiting to whisk you away on your weekend excursion.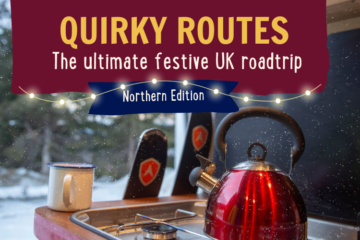 Are you a festive fiend or a grumpy Grinch? This season no matter what mood you're in, escape the normal and take yourself and …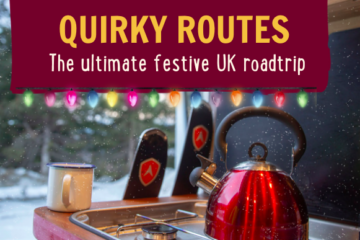 Are you a festive fiend or a grumpy Grinch? This season no matter what mood you're in, escape the normal and take yourself and …