Travel Books for Social Distancing
9 of the Best Travel Books to Read While You Practice Social Distancing
by naomi fiddes-baron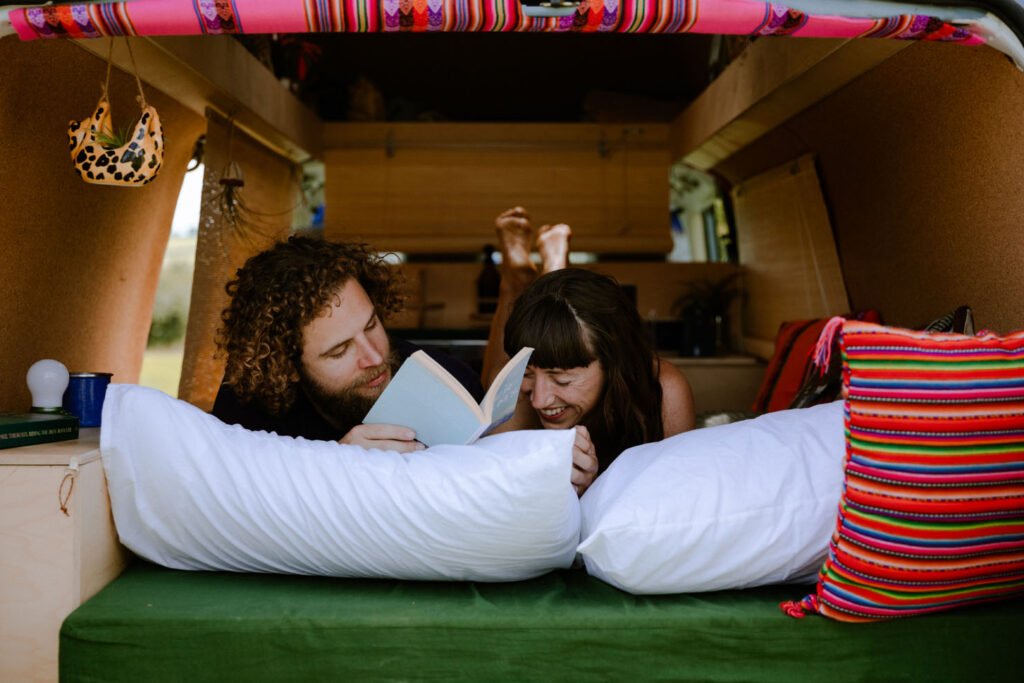 Travel books for social distancing might seem like a bit of a contradiction in terms! However, whilst social distancing might have put a stop to travel and holidays, it doesn't stop us dreaming about and planning for our next adventures. So, if you're looking for a way to fuel your wanderlust, we've put together a list of our favourite travel books to read during social distancing!
A side note….
As an independent family-run company ourselves we know that times have been tough for smaller businesses. So if you fancy getting hold of a copy of one of these books, why not see if your local bookstore can source and send it to you. That way, you get bonus points for helping out an independent business who will definitely be super grateful for your support right now.
1. Microadventures by Alastair Humphreys
Not all your travel reading during social distancing needs to be things to do in the distant future. Put simply, a microadventure is "small and achievable" to fit around normal working people with busy lives and commitments.
This book stops the idea that all travel adventures have to big, bold and long. The best adventures can be as simple as pitching your tent in the garden and having a family sleep out. Which, actually, is an adventure that you can have right now in spite of social distancing!
2. The Boy, the Mole, the Fox and the Horse by Charles Mackesy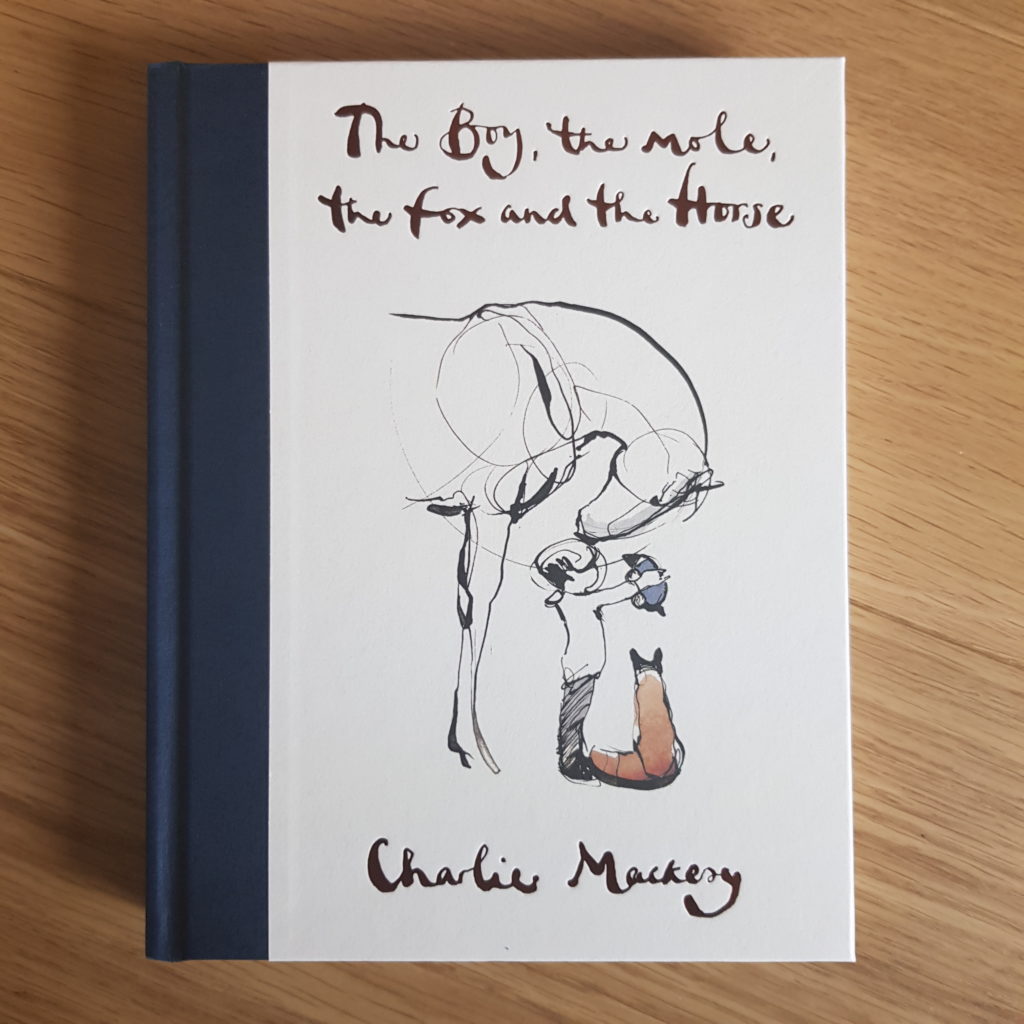 This book is a curve ball and a bit of a squeeze into the travel book category to be honest. All the same, we had to include it because we think it's an emotional pick-me-up for social distancing. Both beautifully written and illustrated, this book tells the story about the four characters who are on a journey together. So, technically they are travelling….
It's the kind of book you can open in the middle or start from the end. The chances that you'll come across something to make you smile are pretty high wherever you begin! Far from the clichéd motivational quotes that make their way into social media, the words and messages in this book are unobtrusively profound. We really can't see how you won't fall in love with this book. It's excellent for your mental health during the social distancing lockdown for sure!
3. Notes from a Small Island by Bill Bryson
Chances are, you've either read this book, or had it on your "to read" list for a while. There's a reason this absolute classic deserves to find its way into your hands for page turning joy.
Staycations are a hugely popular choice for lots of holidaymakers. There are lots of uniquely beautiful Quirky Campers available to hire across the length and breadth of the UK. Notes from a Small Island will give you inspiration of where to take your campervan in any country of the United Kingdom. We love this book because it genuinely makes us laugh out loud!
4. Dark Skies: A Journey into the Wild Night by Tiffany Francis
There's something magical about looking up into a night's sky and being mesmerised by the engulfing volume of space above. That's one of the things that is so amazing about a campervan holiday; you choose where you spend the night so you often get a totally secluded view that's entirely yours to enjoy. Star gazing from the open doors of a campervan is something that, in our opinion, should be on everyone's bucket list.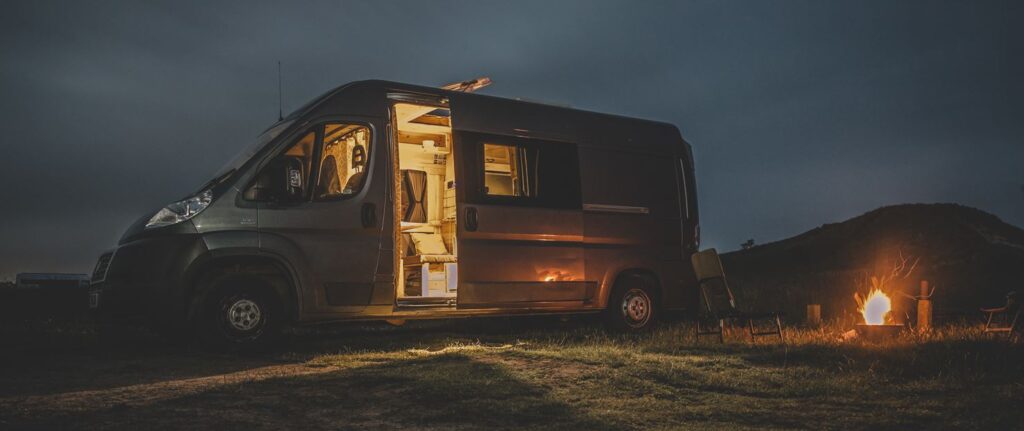 This book delves into our obsession with the sky and recounts the author's travels across the UK and Europe experiencing different nightscapes. If you read this and are inspired to book a campervan to have your own dark sky experience, you might be interested to know that there are four international dark sky reserves in the UK:
Brecon
Exmoor
Snowdonia
South Downs
as well as an international dark sky park in Northumberland
We've previously featured this book in our Keeping Entertained in a Campervan blog but it deserves another mention here. They've curated a book that spans a whole spectrum of van life enthusiasts! Of course, we might be slightly biased because a few Quirky Campers vans appear in print! We love the variety of content to read, from inspirational road trips, interview to van conversion ideas, you can dip in and out of this book depending on your mood.
We've included the link to buy direct from Lauren and Calum, because it's awesome to support these independent creators!
6. Take the Slow Road (Scotland/England & Wales/Ireland) by Martin Dorey
Martin Dorey is no stranger to all things van life related; he has a number of books on the subject! We're putting his "Take the Slow Road" series into one social distancing travel book because, well, we couldn't choose!
One of the absolute joys of a camper van road trip is the ability to chill out, and take life a bit more slowly. Whilst you might think you'll be itching to rush at life full pelt again once social distancing eases off, wouldn't it also be nice to continue to hold some of that less frantic side to life? No more motorway madness; you'll get inspiration on scenic route alternatives with lots of opportunities to stop and take in the beauty of the UK.
7. Squashed Possums: Off the beaten track in New Zealand by Jonathan Tindale
Did you know that there is a Quirky Campers in New Zealand?! If you're thinking about a travel adventure that's a little further afield, we're pretty sure you'll love this!
It's a really well written story about the author's travels around New Zealand in his caravan. The best thing about this book, is that it is written from the point of view of his caravan! Each part of Jon's adventure is told in an amazing way that we think really captures the essence of New Zealand; its culture, its nature and its people. We guarantee you'll be immersed in the story from the offset.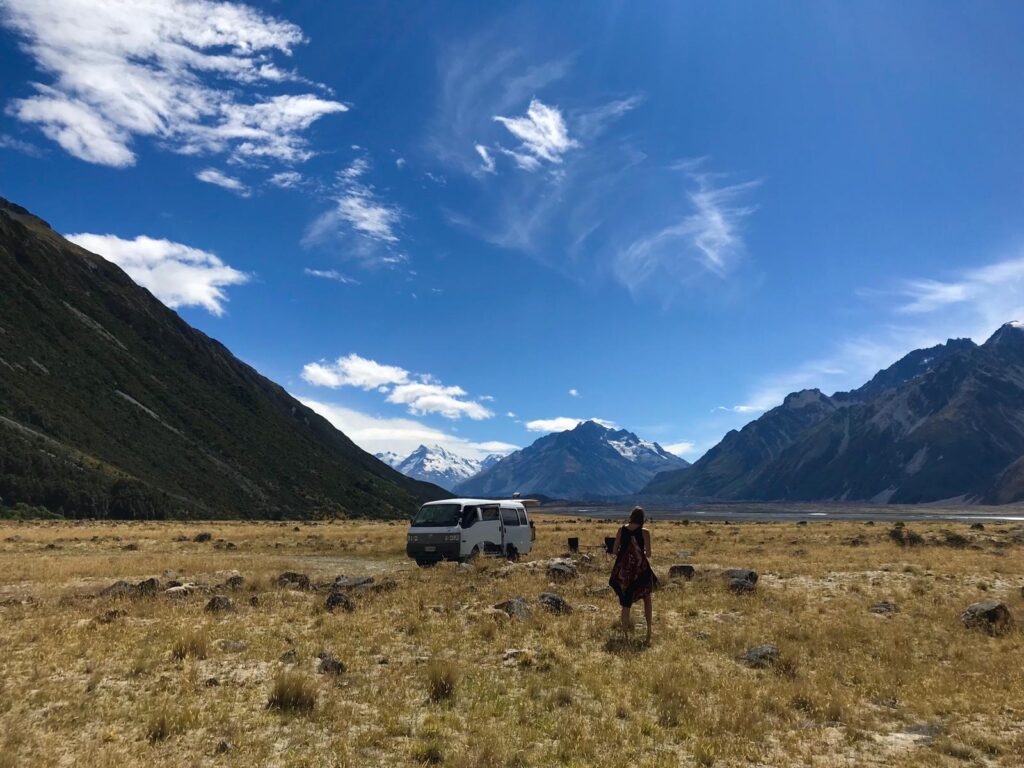 8. The Living Mountain by Nan Shepherd
It would be accurate to say that most mountain books are written by men. Most of them also focus on the goal – which is achievement of the summit. Nan Shepherd was a Scottish Modernist writer and poet who was born in 1893 and died in 1981; that makes this mountain book something a little different. The Living Mountain might not the most modern of travel writings, but it is one of the most beautiful and exquisitely penned homages to the Scottish Cairngorms.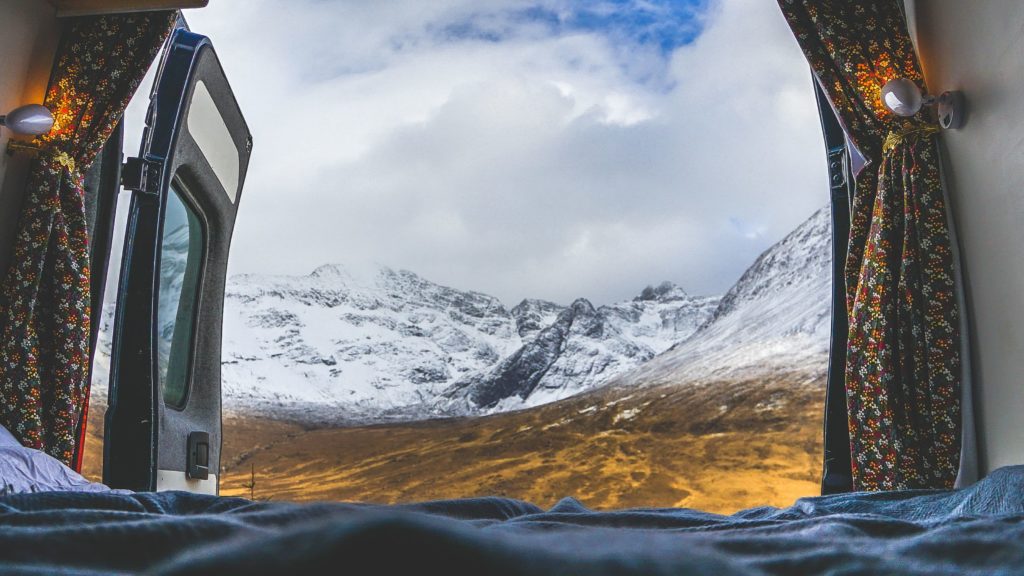 The writing puts you right in the simultaneously harsh, brutal and stunningly beautiful scenery of some of the world's most glorious mountains and makes you wish you were right there, right now.
9. Wild by Cheryl Strayed
You might well have seen the film adaptation of this book starring Reese Witherspoon. If you haven't, you should. But you should also read the book! Wild tells the story of Cheryl Strayed as she took social distancing to the next level on a solo 1,100-mile hike of the Pacific Crest trail in 1995. Her tale and experience of self-discovery is one that, whilst we might not be able to exactly emulate during lockdown, really resonates with some of the feelings that many of us might be having right now. We loved this book because it is totally open and honest about the exultations and frustrations of solo travel.