Camp Quirky Campervan Hire
On the hunt for the ultimate rolling home for the Camp Quirky festival weekend? Look no further.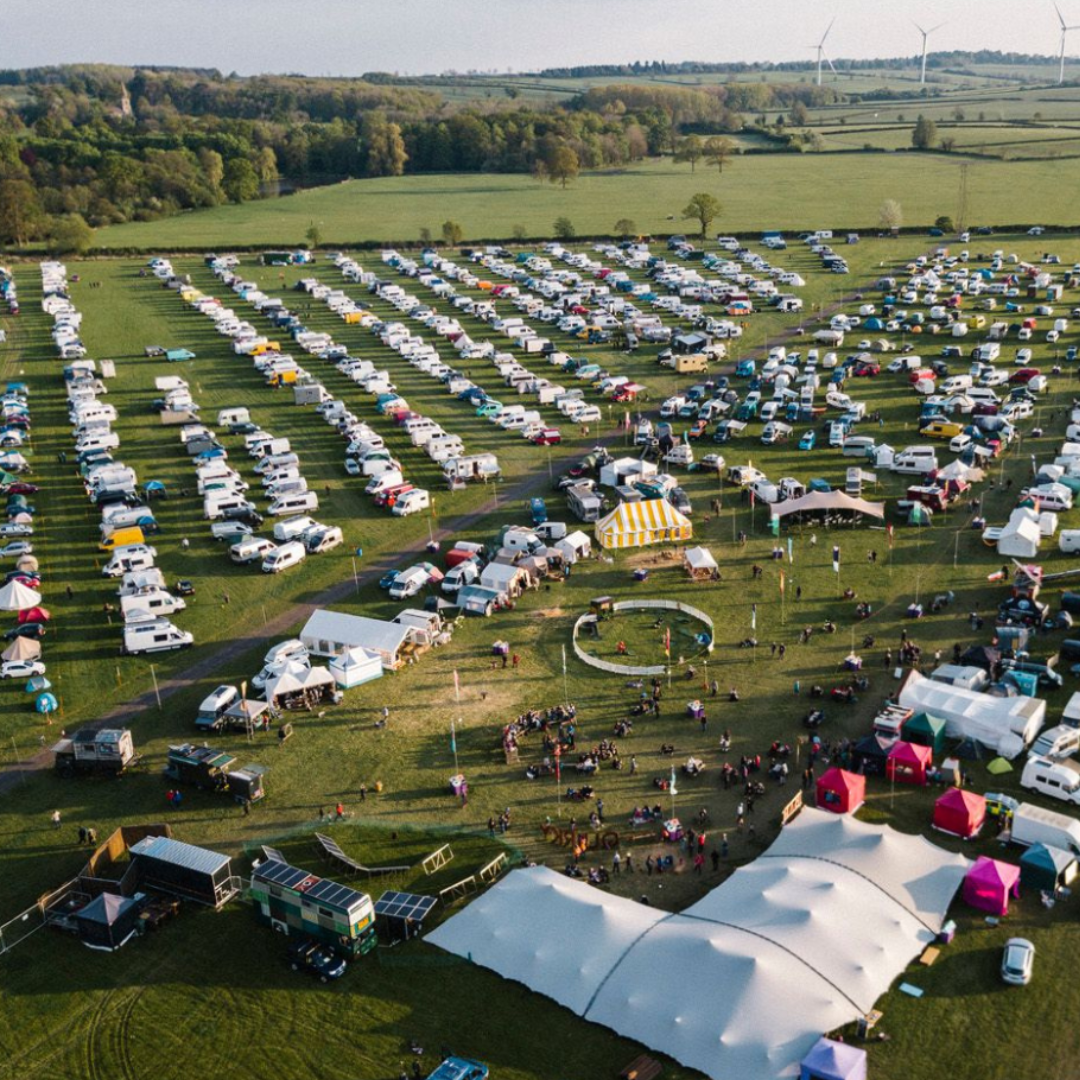 Camp Quirky Campervan Hire
Where did the idea for a handmade campervan festival come from?
Camp Quirky began as an opportunity for Quirky Campers vans and owners to come together, to swap stories, share tips and learn from each other. However, as van life began to grow in the UK, Quirky Campers recognised there was a huge appetite for something much, much bigger. 
So, in 2018 we decided to go for it and open up the event to everyone interested in campervan culture: self-builders, professional converters, full time van dwellers, weekend road trippers, vanlife bloggers, YouTubers, and of course as many of our gorgeous Quirky Campers that could make it. The result was a sell out event.
What happened next?
The feedback from the 2018 festival was so positive, and we knew there were even more campervan enthusiasts out there who didn't get the chance to come. So we decided to move sites where we could expand and build on the festival in a way that retained its sense of community but provided more for ticket holders. More workshops and talks, more musical acts, more creative stalls for you to find goodies for your van, and of course more campervans to gaze at. 2019 was another sell out!
Word really got out and then our next two events sold out in just 48 hours. However, much to our disappointment we had to cancel due to Covid.
Back on track in 2022, we welcomed 1200 campervans, 3000 people, 500 dogs and 100's of kids to Kelmarsh Estate in Northamptonshire. People were able to seek vanspiration at our converters village, find their zen at one of our morning yoga sessions, and dance the night away to incredible performers on our main stage. There were over 70 vanlife related workshops led by industry insiders & experienced vanlifers, covering a wide range of topics from making money on the road to how to install a 12v electric system. The feedback was amazing and it spurred us on to planning 2023!
Camp Quirky 2023 was another sell-out event, providing real self-build inspiration to those looking to begin their vanlife journey and encouragement for all to squeeze every drop out of this rewarding lifestyle by those who are already living it. This was also the first year that we introduced workshops discussing the future of Electric Campervans (you'll find more of this at Camp Quirky 2024!) and put increased focus on diversity within vanlife. It was a weekend of wholesomeness you'd never thought possible at an event this size and at the heart of it all, as always, was our wonderful community, gathered around campfires sharing stories or showcasing their own builds with passers-by in the main field. This is what vanlife is all about.
Planning for Camp Quirky 2024 is well-underway and we look forward to seeing as many members of our community there to celebrate all things vanlife at Kelmarsh Estate, Northamptonshire, May 17-20 2024.