Elliott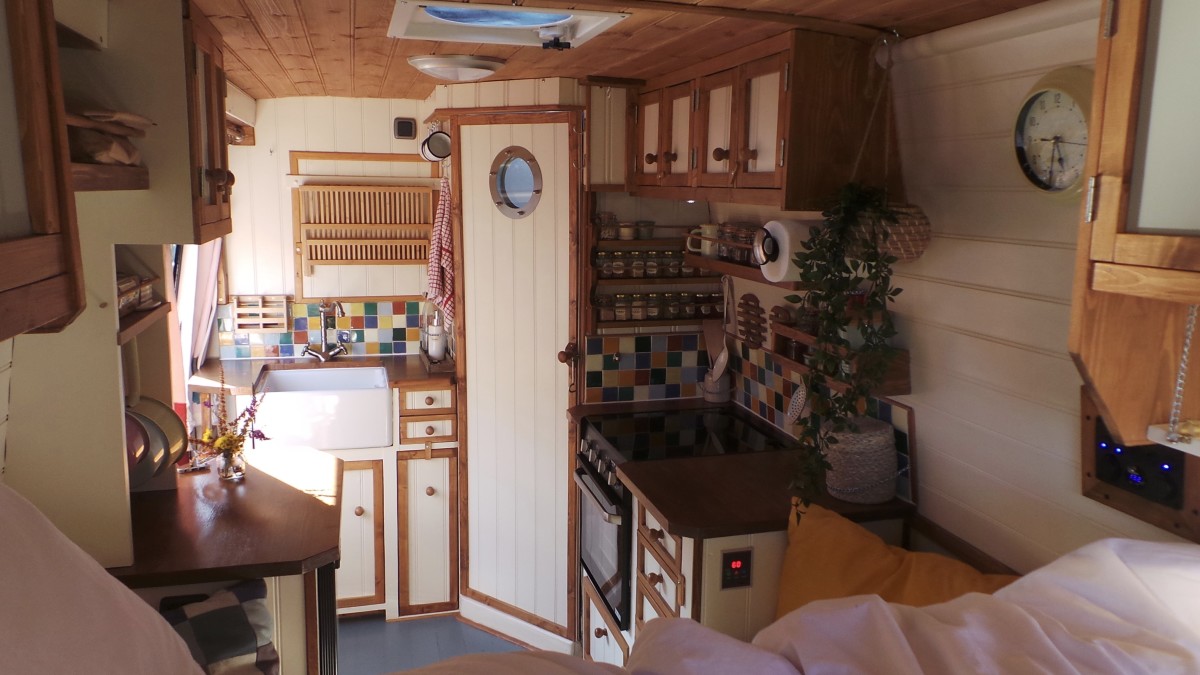 Aberdeenshire
3 Belted seats 2 Adult berths
Elliott is a freshly converted, hand crafted bespoke campervan for hire in Aberdeen, Scotland. Designed as a romantic getaway for couples, he has been incredibly well thought out to provide a practical but charming and cosy living space; it's like being in a log cabin on wheels! He is cleverly designed to optimise space and everything from the internal shower cubicle with toilet, to the roll-out table was built by hand to ensure the right fit and ease of use. There is minimal faffing at bedtime as the fixed bed is ready to fall into. The bed is clear of the impressively equipped kitchen, so one of you can lie in and snooze while the other cooks breakfast before you begin your day exploring the Scottish Highlands!

Elliott is a high spec, luxury campervan with all the home comforts you could possibly need on your road trip. He has a spacious high-pressure shower, instant hot water, a roomy fridge and freezer, loads of storage, excellent cooking facilities and is a dream to drive. He has ample storage in the back for all wet/muddy smellies. He also has a permanently fixed rack for two bikes.

Whether the sun is shining or it's blowing a hoolie, whether you are touring the country, climbing the Munros of Scotland, want a luxurious and private time away, or even need accommodation to go to a wedding, Elliott provides everything you need to go away and enjoy your days, love your evenings and get a great night's sleep on camp sites, or off-grid.

Please note:
- Elliott does not yet have a grey water tank and we are seeking advice on the best way to fit this. All products provided are eco-friendly.

- We expect Elliott to be returned cleaned and 'as you found him'. Wild camping is great fun but in current times you may need your last night to be in a formal campsite so you can empty and clean the toilet and fill his water tanks - please plan for this and many thanks, or see the current Add-On options.

- Our co-hosts are Lindsay and Adrian who look after Elliott, and you, beautifully.

- Please note: the owners have booked Elliott out for a weekend from 24th - 27th June - this is flexible so if it affects a longer trip you would like to make, please contact us.
Essential Information
Hob
Heater
Dining Table
Oven
Refrigerator
Kitchen Sink
Inside Shower
Bike Rack
Toilet
Ceiling Fan
Awning
Reversing Camera
Extra Storage
Leveling Jacks
Audio Inputs
Radio
Inverter
Gas Capacity: &nbsp25 litres
Toilet Capacity: &nbsp15 litres
Water Tank Capacity: &nbsp114 litres
About the Campervan
Description of Beds: Elliott sleeps two. There is a fixed double bed for two at the rear of the camper which measures 1.45m (57') wide x 1.75m (69') long.

Description of Seating: The vehicle is equipped with a single driver's seat and a double passenger seat. All fitted with 3-point seat belts.

About the area: Aberdeen is a great starting point for exploring Scotland. Whether you wish to see the exquisite mountains and beaches in the Highlands and Islands of Scotland, travel the North Coast 500, do the lesser known North Coast 250, follow the whisky trail, see the Highland Games at Balmoral, ski, fish, hunt, explore the charming wee fishing villages of the North East coast, or take the ferry to Orkney & Shetland, Aberdeen is the place to start. It's also an easy distance to Edinburgh and Glasgow, and beyond if it's time to explore Europe.

Parking: Elliott is parked in private parking to the West of Aberdeen. We are on a major bus route out of Aberdeen (directly from the train/bus station, and located directly at a bus stop. For any keen bikers, travelling light, we are also on a direct cycle route from the city centre. We are a 25-minute drive from Aberdeen International Airport. We are able to offer private parking for anyone wishing to leave their vehicle here whilst away adventuring in Elliott.

Cooking Equipment: Elliott has a great wee kitchen with a gas oven and 3-ring hob, a lovely Belfast sink and a large capacity fridge/freezer. There are many shelves, cupboards and drawers for storage and the under-seating storage is cool enough to act like a larder for storing beers, wine etc. The kitchen is equipped with utensils and cutlery for 3 people.

Elliott also has a rubbish bin, a recycling bin and a composting bin, all hidden in drawers and cupboards. Included in the basic cost we also provide bin bags, composting bags and environmentally friendly washing up liquid, hand soap, shampoo and conditioner.

Water Facilities: Elliott has 2 x 57 litre water tanks which is great for off grid campervan adventures. He has an instant water heater which provides hot water to the sink and the shower. If you prefer to minimise weight, one of the water tanks can be shut off and left empty. Elliot is totally self-contained, so he has a spacious wet room complete with a 15-litre toilet.

Audio Equipment: USB plug-in and Bluetooth are both available so you can play your own music while in the cab.

Type of Heating: Elliott has a very efficient propex air heater which uses LPG gas from the 25-litre underslung tank. This uses a small amount of electricity to ignite and can be run when off-grid, heating Elliott very effectively with a thermostat so you can set your preferred temperature. It can also be pre-set to ensure Elliott is warm when you come back from a stomp about.

Conversion Story:. I didn't actually want a campervan. I wanted a tree-house. But my partner had always wanted a campervan. We decided to compromise and I built a tree-house on wheels! He arrived, empty and bare on Valentine's Day 2020. While others had hoarded loo roll and sanitizer, I had been hoarding building materials and all things campervan. Then lockdown hit and I spent a glorious four months in isolation, building Elliott with no other demands on my time! Optimising very small spaces is a real passion of mine and so I spent a lot of time designing him to create as much space as possible, as well as the illusion of space. And it paid off! Having installed a 130Ah Lithium battery with a 1500w PSW invertor, we have not yet installed solar panels as he charges to full on even very short drives, even with the fridge/freezer kept on. His 12v electric supply can last a good couple of days off grid with no driving, even with a quick 240v hair-drying episode. He can also be plugged into the mains.

We love him very much and know you will too. He will look after you well, so please promise to do the same for him.

Extra Information: Sadly I am very allergic to dogs so we are unable to make Elliott pet friendly, even for ourselves.

Warning: The payload of this vehicle is 300kg. This is below the Quirky Campers recommended payload of 370kg for a vehicle with 3 belted seats. Drivers need to be aware that the total weight of driver, passengers and baggage must be below 300kg to keep the vehicle within its legal Max Allowed Mass (MAM) of 3500kg.
Pick up / Drop off Times
| - | Pick up | Drop off |
| --- | --- | --- |
| Sunday | By arrangement | By arrangement |
| Monday | By arrangement | By arrangement |
| Tuesday | By arrangement | By arrangement |
| Wednesday | By arrangement | By arrangement |
| Thursday | By arrangement | By arrangement |
| Friday | By arrangement | By arrangement |
| Saturday | By arrangement | By arrangement |
Note: Campervan Hire prices are per 24 hours. The default pick up and drop off time is 2pm. If you request a pick up or drop off outside of this, the owner will quote you for the additional time. Typically this is £12.50 per additional hour.
When would you like to go?
Sorry, there was a problem...
Vehicle Spec
Vehicle Type: Campervan
Make: Mercedes-Benz
Model: Sprinter
Year: 2016
Vehicle Length: 7 metres
Vehicle Height: 2.82 metres
Length with hitch: 6.97 metres
Max Laden Weight (MAM): 3500 kg
Payload: 300 kg
Transmission: manual
Fuel Type: diesel
Fuel Efficiency: 50 mpg
Registration: emailed when you book
Note: The hire of this vehicle is arranged by Quirky Campers ltd acting as the agent on behalf of Elliott's owners. We make every effort to ensure that all the vehicles listed with us are of a high standard but cannot guarantee the condition of the vehicle. If you experience any problems please notify us as soon as possible.