Electric Campervans for hire
Book your sustainable adventure in one of our electric campervans available for hire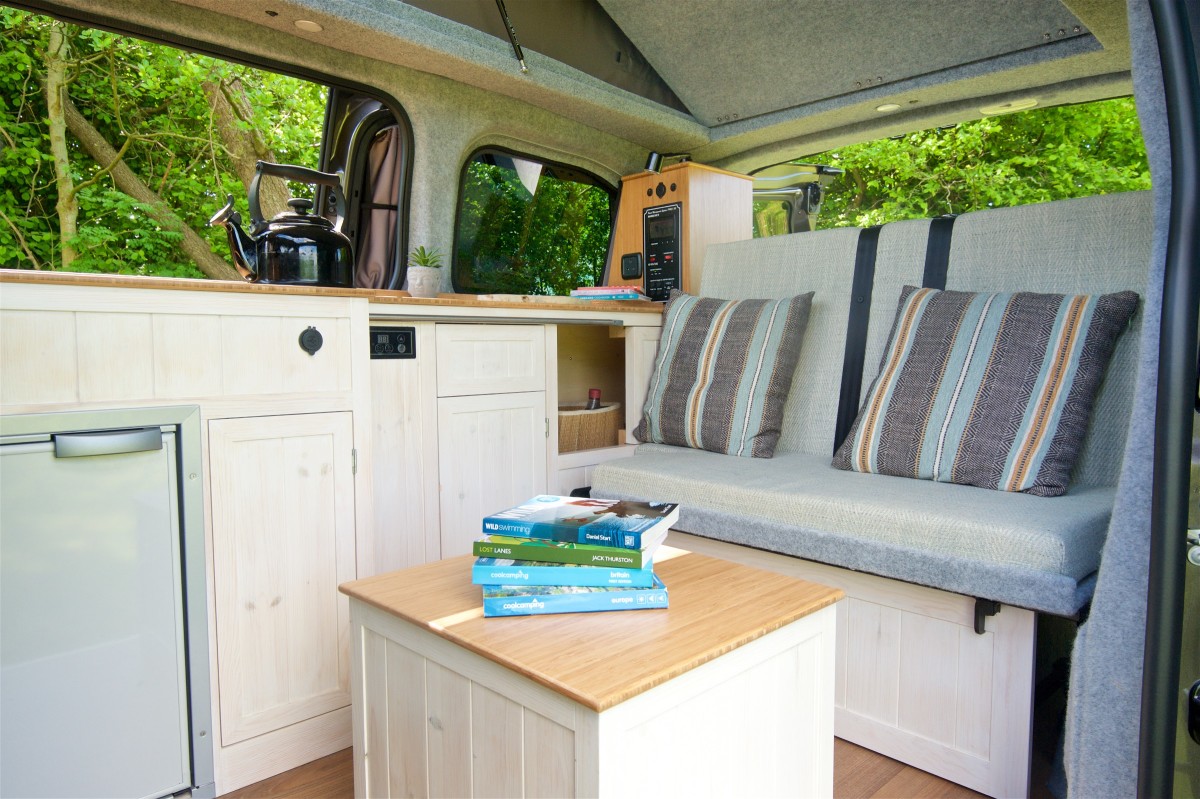 Electric Campervans for hire
There is no doubt that electric campervans are the future, and with fuel costs on an ever-upward spiral, this makes more sense than ever before.
Why hire an electric campervan?
Planet-friendly
The first and perhaps the clearest reason to hire an electric campervan is they're kinder to the planet. Whilst we offset all C02 via our Ecological forest and a UK campervan holiday is a much more eco option than jumping on a plane, hiring an electric campervan is one of the most environmentally friendly ways to travel. Be part of jumpstarting the electric holiday revolution!
Low travel costs
There'll be no searching for the cheapest garages to buy petrol or diesel or worrying about how much prices have increased since last week. By hiring an electric camper you could save £100s of pounds in fuel. Think of all those extra activities you could afford!
Easy on the ears
No need to worry about revving these engines. An electric vehicle runs much quieter than one which is diesel or petrol-powered. So you can hear every note of your playlist or just enjoy the peace and quiet of nature's surroundings.
What you need to know
Range
Electric campervans tend to average at 150 miles when fully charged, depending on average speed, driving style and weather conditions. Quirky Camper's Eve has a range of 150 miles.
How long will they take to recharge
You can recharge to 80% in 45 minutes thanks to the rapid chargers dotted throughout the UK. To reach full charge via an electric wall box (32amp) it would take 8 hours.
Where you can charge
Rapid chargers are available at petrol stations and supermarkets throughout the UK, meaning you're never too far from a charging point. Some independent campsites and most caravan and motorhome sites facilitate electric vehicle charging. There are apps such as Zap Map available which highlight over 14,000 charging points across the UK and Ireland. They also have a feature where you can plan your journey, so you can spend less time faffing in google maps and more time getting excited for your adventure.