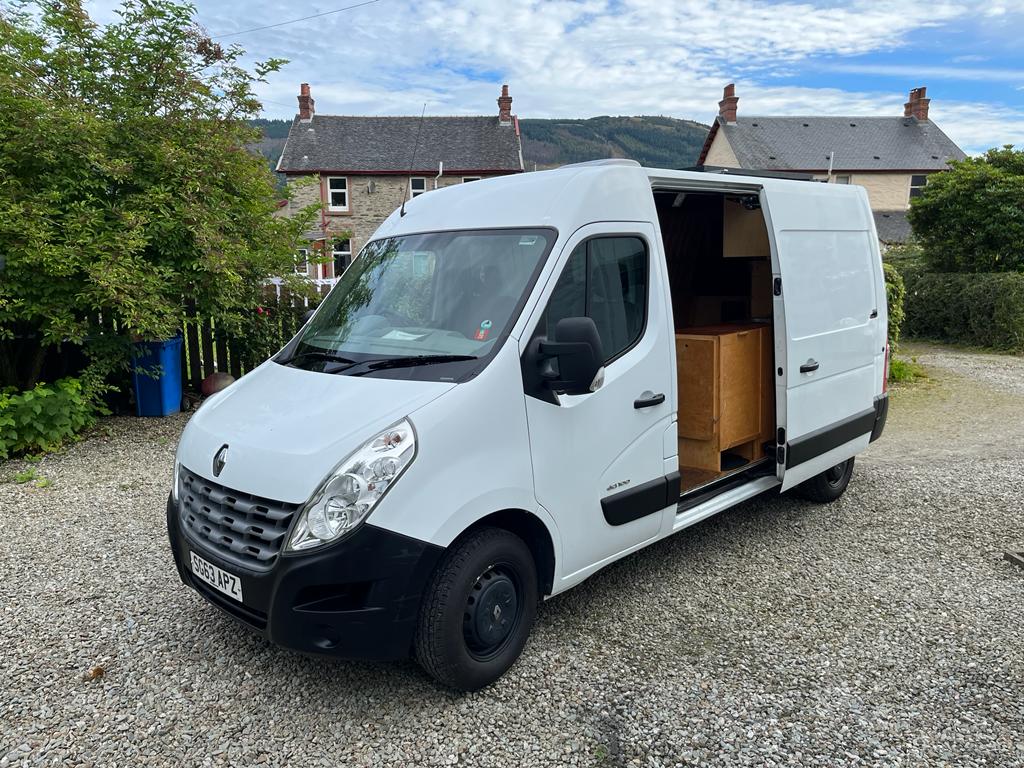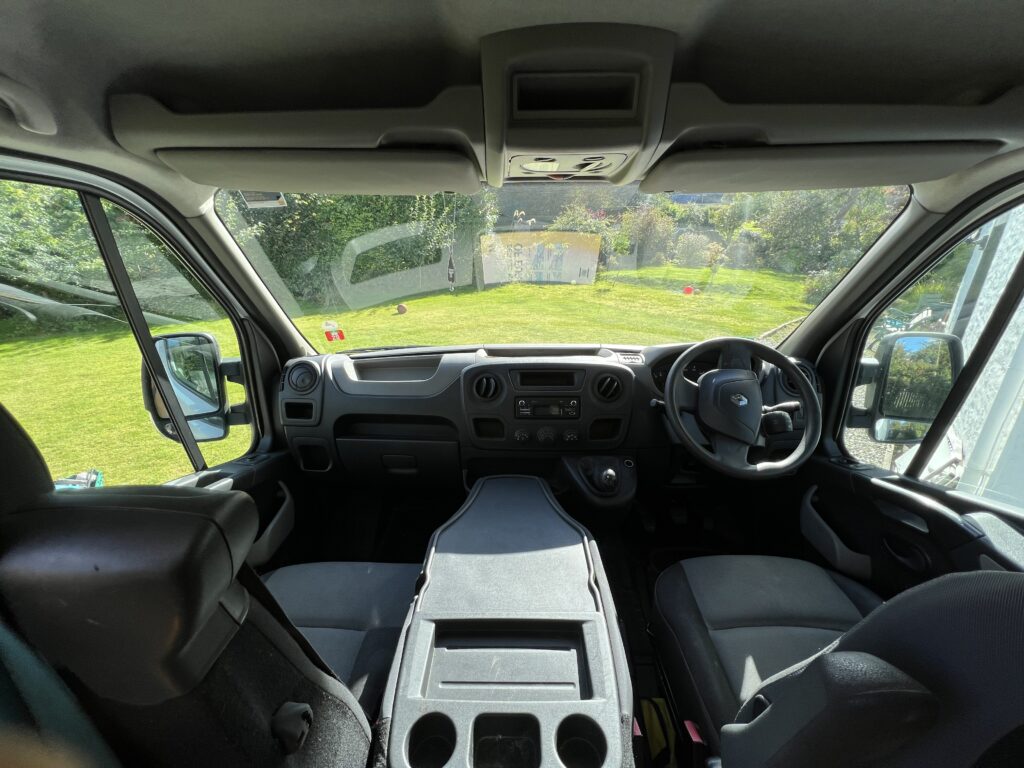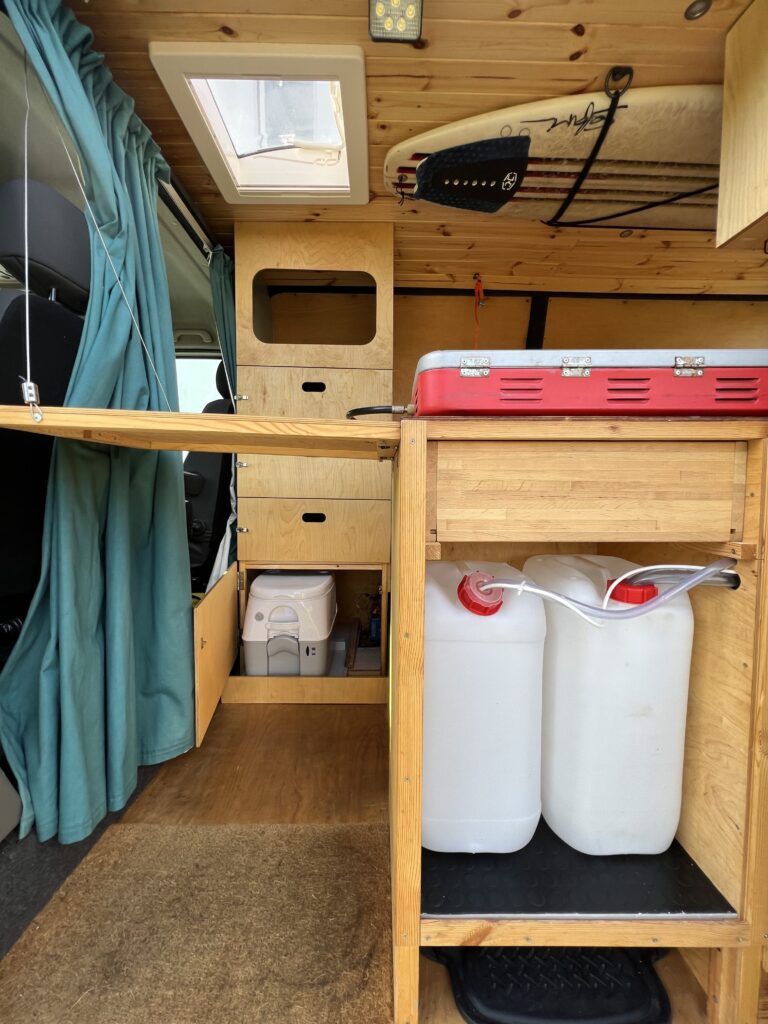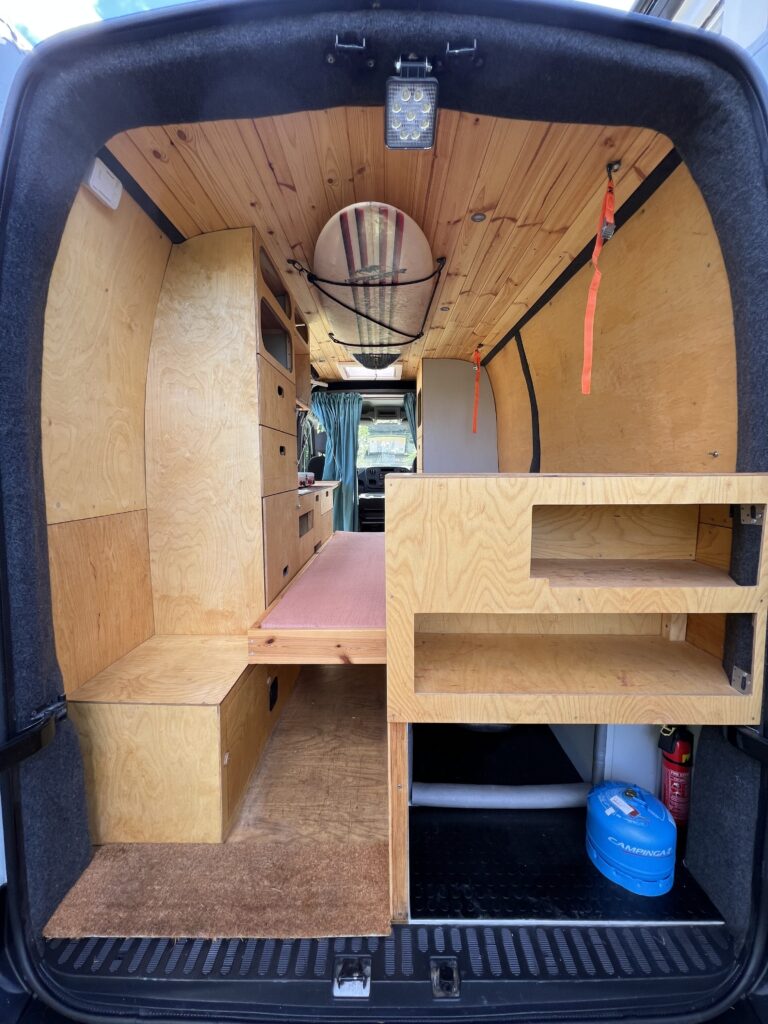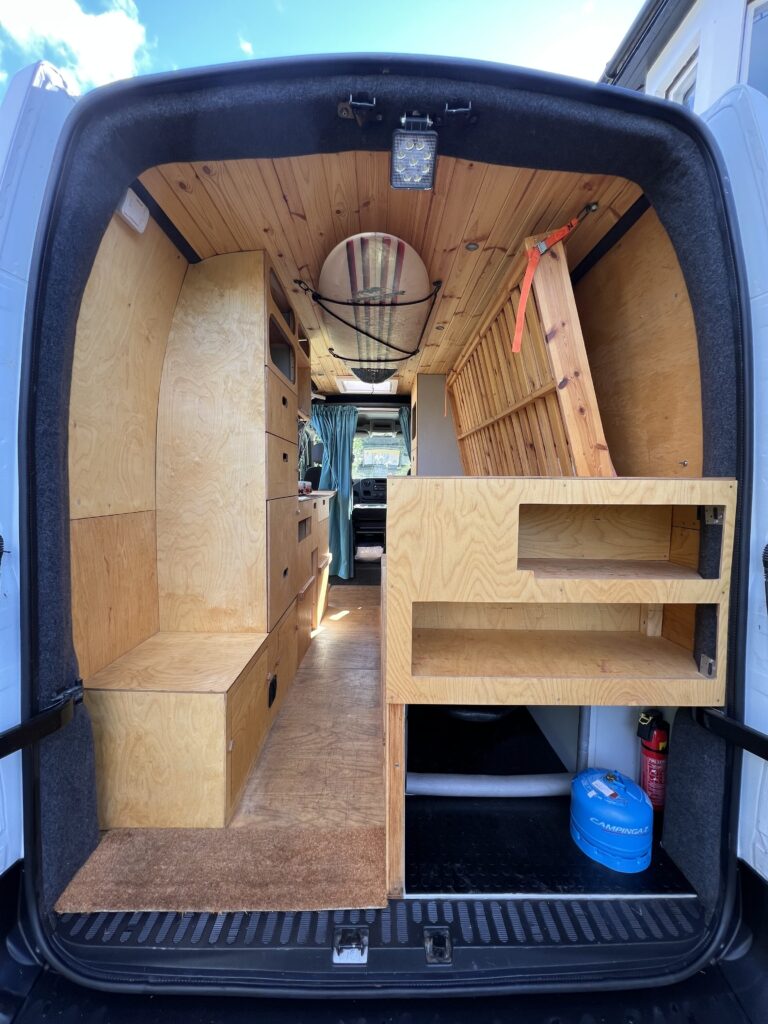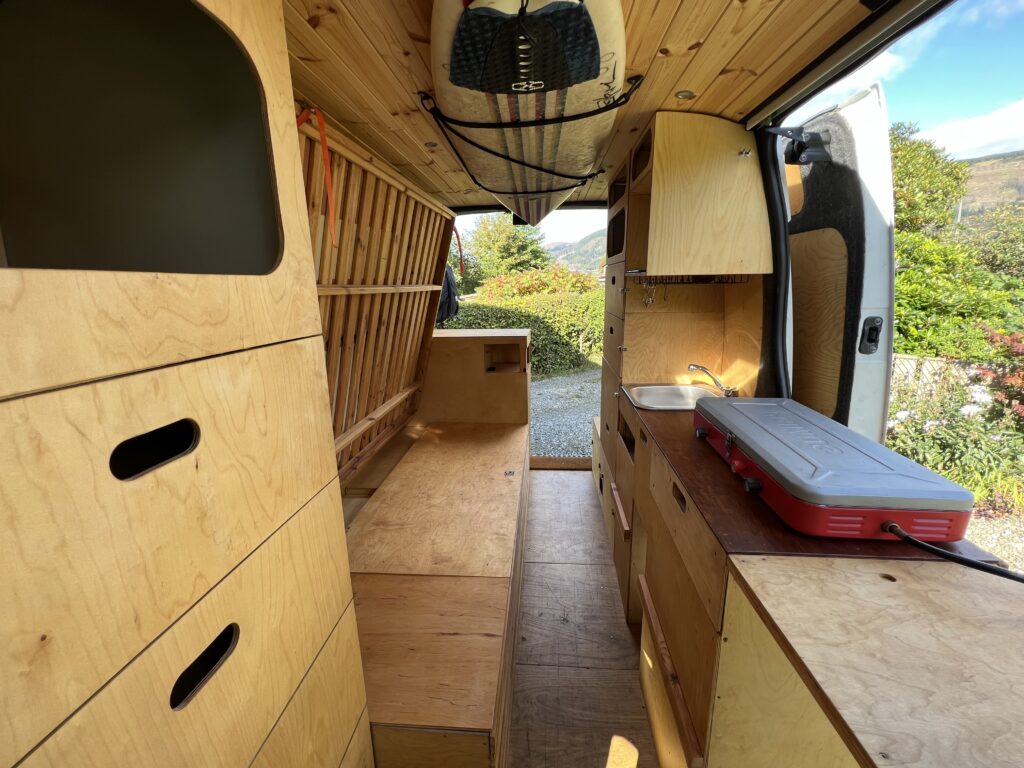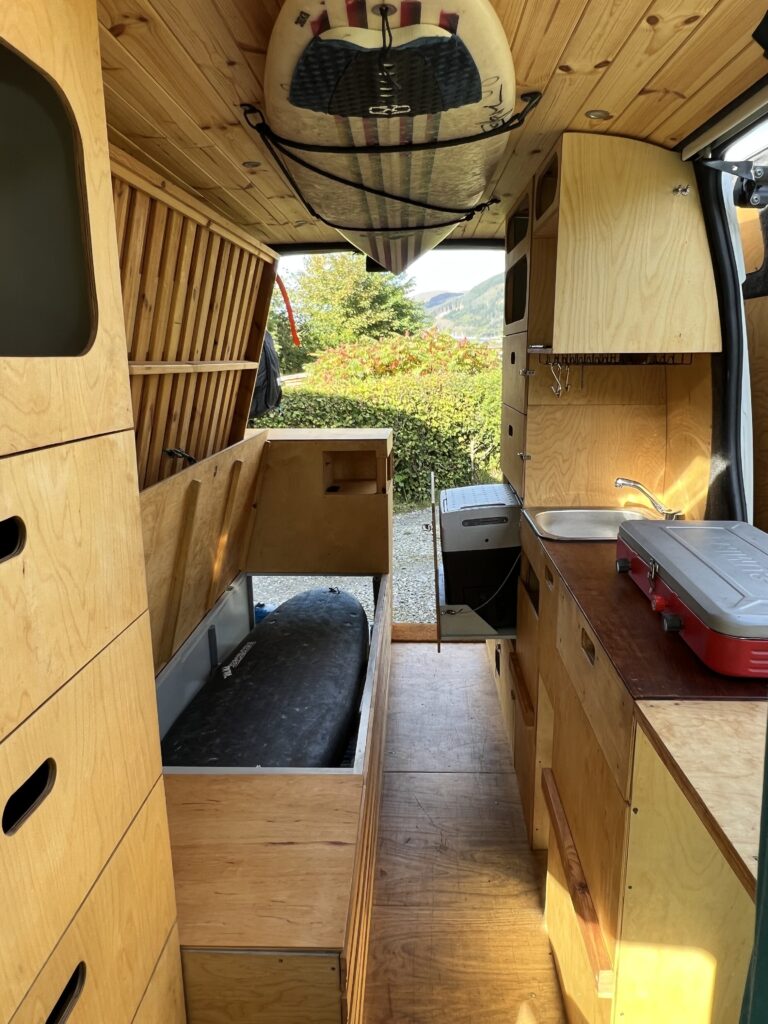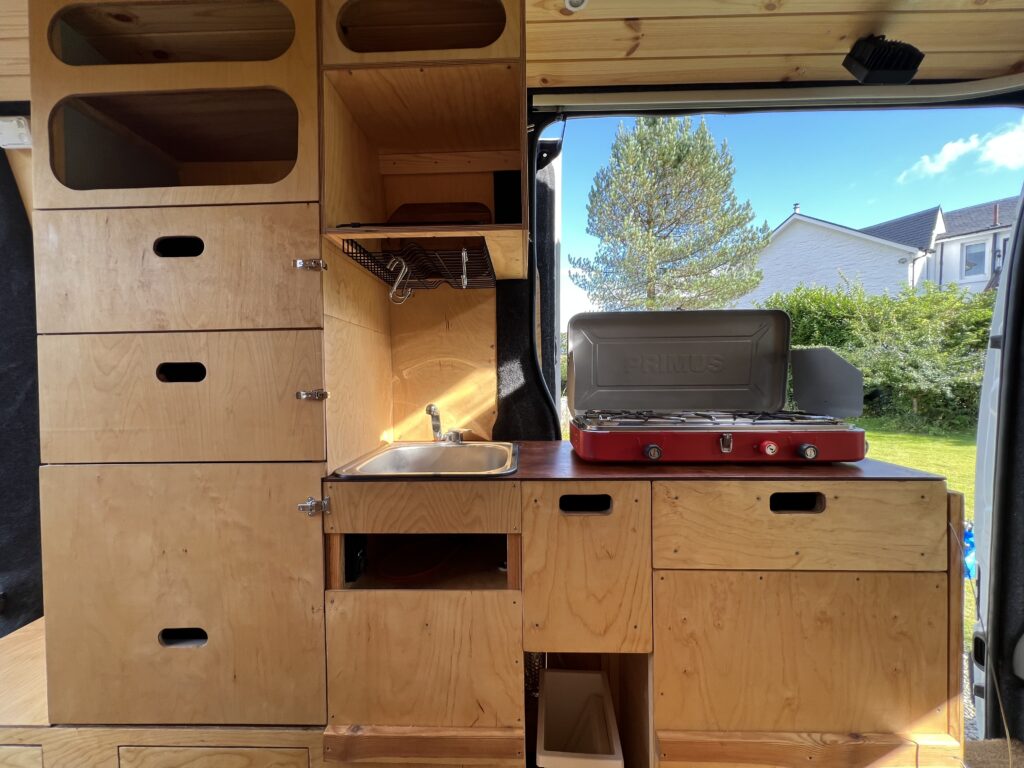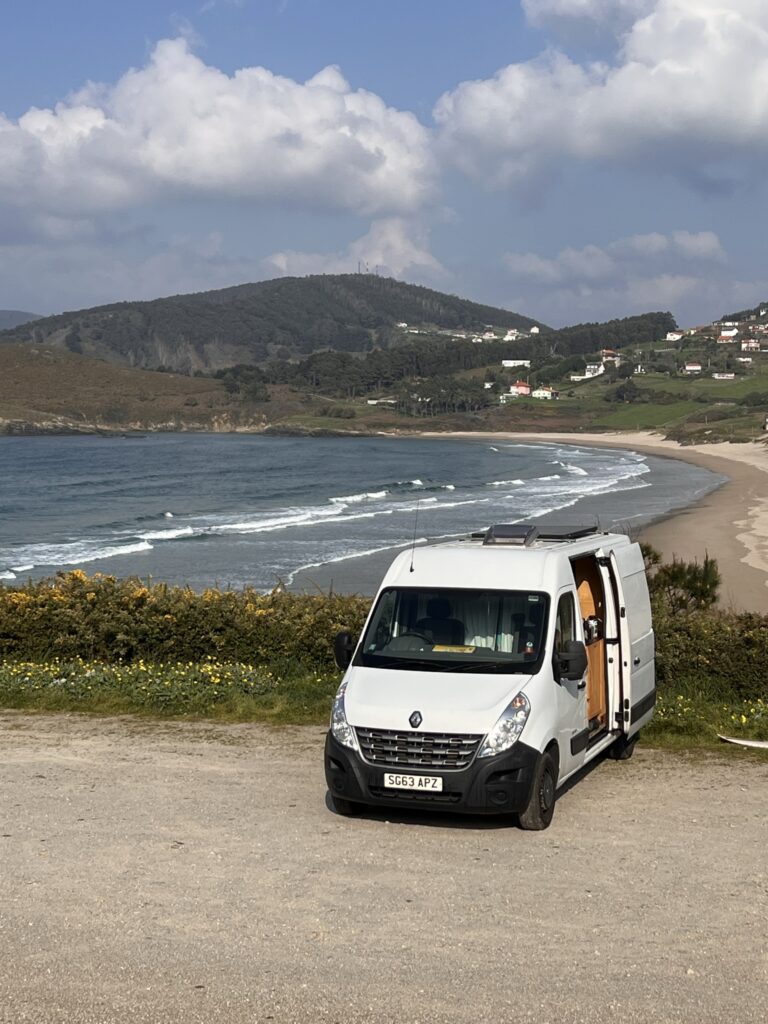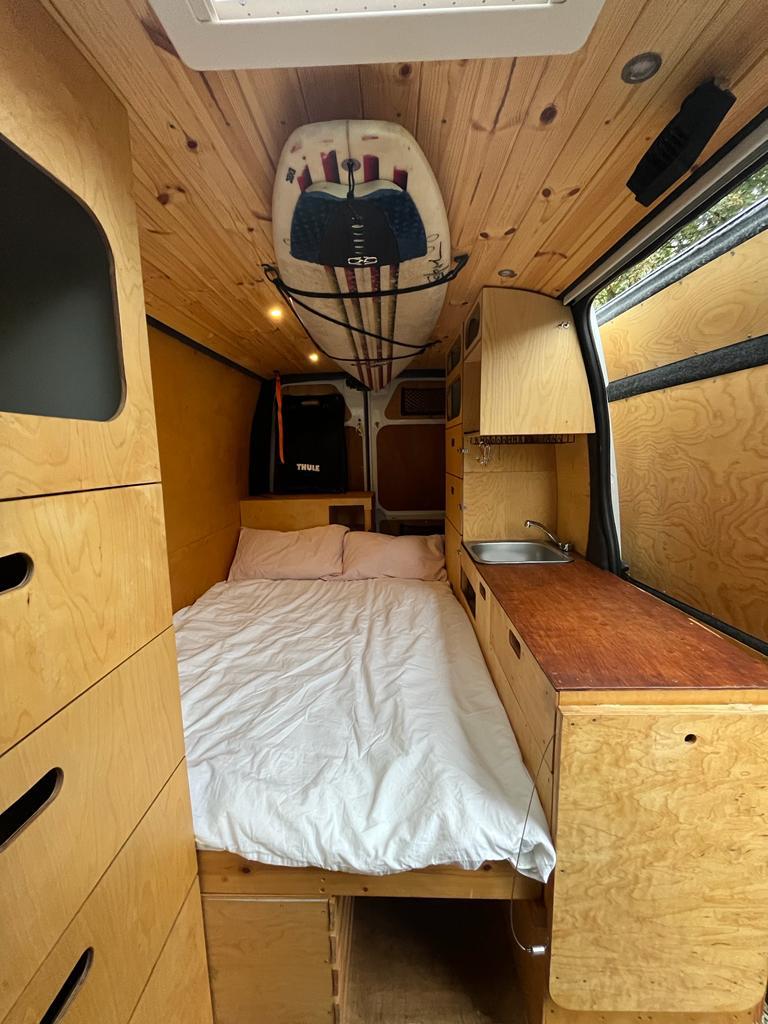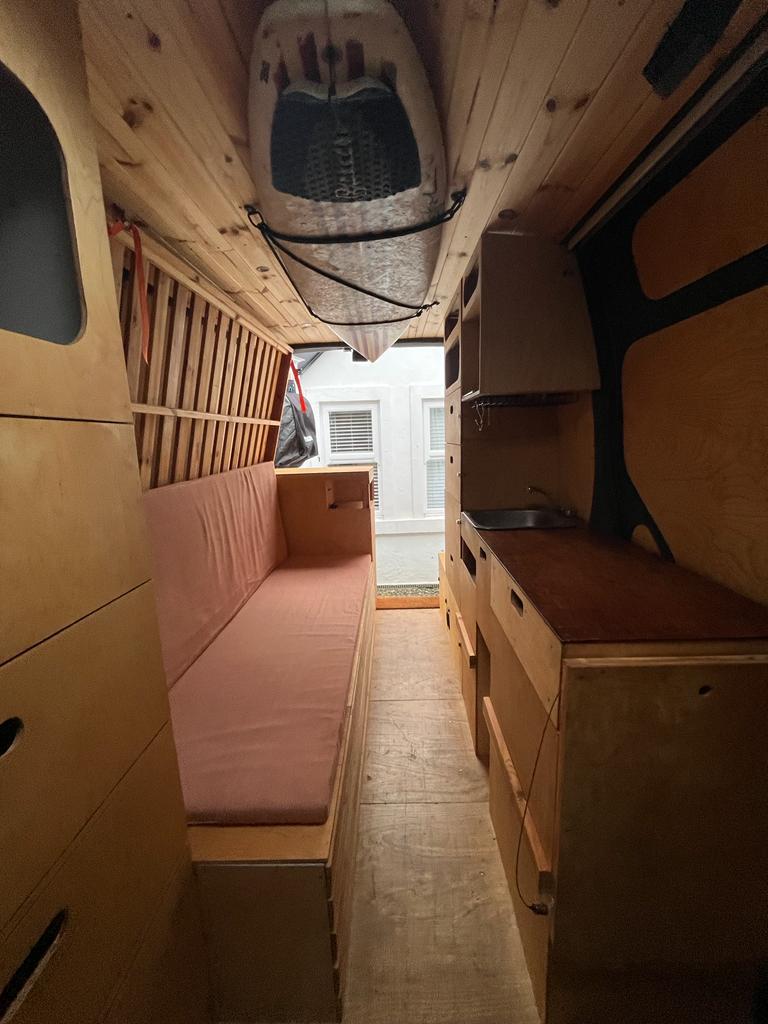 Sold
£18,000
Renault Master MM35 2.5 dCi 125HP
Used
76,395 miles
2 Berths
---
---
Vehicle Description
2.5 dCi 125 HP engine
~32 MPG
6 gears
2 owners
2 sets of keys
Engine fully serviced since the start
Full service history
Bodywork in excellent condition
MOT valid till 17/09/2023
2 new tyres, 2 in good condition
Beds Description
Double bed, that reclines to the wall allowing for extra living space. Large comfortable double bed with foam mattresses, which can also be used a cushions for the bench seat.
Conversion Description
Set up:
-Kitchen with 3 drawers, 3 open storage compartments, extendable extra worktop space, integrated drip tray above sink
-Double reclining bed that folds to the wall creating a bench seating space and additional living space.
-Waterproof storage box that takes 2 surfboards or up to 4 pairs of skis and 2 snowboards, helmets, boots, poles and extra. Accessible through the back or top.
-'Garage' storage at the back of van
-Clip on curtain between opened rear doors for outdoor shower or changing space
-Wardrobe/ Storage of 3 drawers and one big open storage compartment
-Additional surfboard storage attached to the ceiling of the camper (up to 2 surfboards)
-Roll out drawer for the cassette toilet
-2 x 25l jerry cans for fresh water and 1 x 25l jerry can for grey water with dedicated easily accessible space
Insulation
– Dodo brand Dead Mat Hex anti-vibration, noise cancellation matting throughout
– Dodo Thermo van liner reflective layer/ vapour barrier
– Dodo Thermo Recycled plastic fleece
** Insulation is sufficient for winter living full time in UK or the Alps (tested!)
12V wiring system (independent of the vehicle battery):
-2x 12V 140 AH Exide Leisure Battery
-Victron Energy BlueSolar MPPT 100/300 solar charge controller
-Solitek 330 WP solar panel with custom built pop-up metal frame
-2 x usb charging ports (2 A), 1 x cigarette lighter charger (5A)
-Blade fuse box
-LED lighting throughout
-2 x flood lights at the back and side doors
** We found that solar panel is enough to keep both batteries charged at 70% and above even through extended periods of cloud coverage while using the camper full time
List of appliances/ parts:
-Dometic Mini Heki roof light
-Dometic portable cassette 970 series toilet
-Dometic Tropicool TCX21 fridge
-Dometic sink and tap with Reich 12l electric submersible pump
-Heatspace HS2000 heater/ ventilator (running on 12V system)
-Primus Alte stove (runs of refillable Campingaz 2.72kg or 1.85kg bottle
-Gaslow R67 11kg refillable cylinder with exterior filling point
-Storage nets
-Thule shoe/ storage organizer
-Thule G2 Sport Compact double rear door mounted bike rack (2 bikes)
*** All the materials were chosen as the most sustainable at the time of purchase and to the best of our knowledge including recycled plastic insulation fleece, reclaimed wood for structural work and high quality plywood for finishing, organic textiles for the bed cushioning and curtains.
---
The contact details for this vehicle are no longer available because it has either sold or the listing has expired.
---
Registered Type:
Panel Van (meets DVLA standards)
Emissions Compliance:
ULEZ Compliant
Belted Seats:
3 Belted Seats
Vehicle Length:
5.54 meters
Vehicle Height:
2.60 meters
Vehicle Width:
1.99 meters
Converter Type:
Self Build - Handcrafted Expert
Conversion Condition:
Used - Excellent
Max Weight (MAM, GVW or MTPLM):
3,500kg
Unladen Weight Verified:
No - the vehicle has not been weighed since completion
---
---
Please note: Quirky Campers do not inspect the listings for accuracy or check campervans in person. We have asked sellers to provide evidence of certificates and paperwork however you MUST check yourself that the information provided is present and correct. You will need to exercise the normal due diligence when buying any vehicle.
---