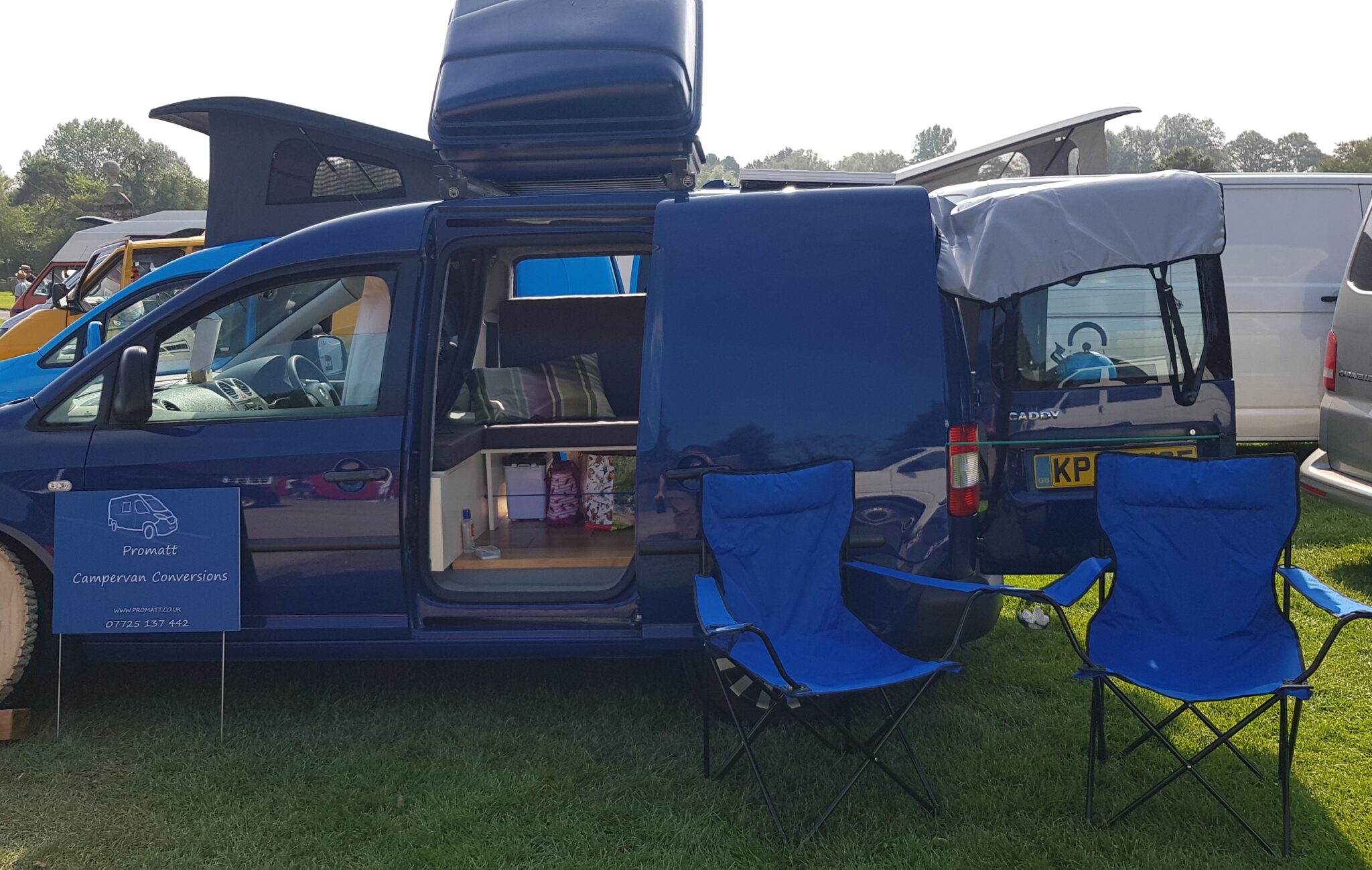 Vehicle Description
This is a 1.9 TDI, it has 12 months MOT, just been serviced and has a lot of service history in the book, very clean and smart looking van.
Beds Description
Seating that folds out into a full length 1.9m bed, wide enough to sleep 2.
Conversion Description
This is a really well planned conversion, it has everything you need for a short break or a spontaneous adventure.
Being partly off grid you don't need to rely on a campsite, you will always have plenty of electrical power, it has 10L water cans for fresh and waste water, it comes with a porta-loo for emergencies.
The small camping stove sits on the door table for outdoor cooking, it also has an awning to set up over the back doors if its raining.
It has plenty of storage under the bed, a stow shelf over the front seats and 2 cupboards in the kitchen unit.
Registered Vehicle Type
Panel Van (meets DOT standards)
Base Vehicle Condition
Used
Converter Type
Professional - Handcrafted
Maximum Weight (MAM or MTPLM)
1,451kg
Unladen Weight Verified?
NO - the vehicle has not been weighed since completion
Gas sign-off supplied
None
Please note: Quirky Campers do not inspect the listings for accuracy or check campervans in person. We have asked sellers to provide evidence of certificates and paperwork however you MUST check yourself that the information provided is present and correct. You will need to exercise the normal due diligence when buying any vehicle.