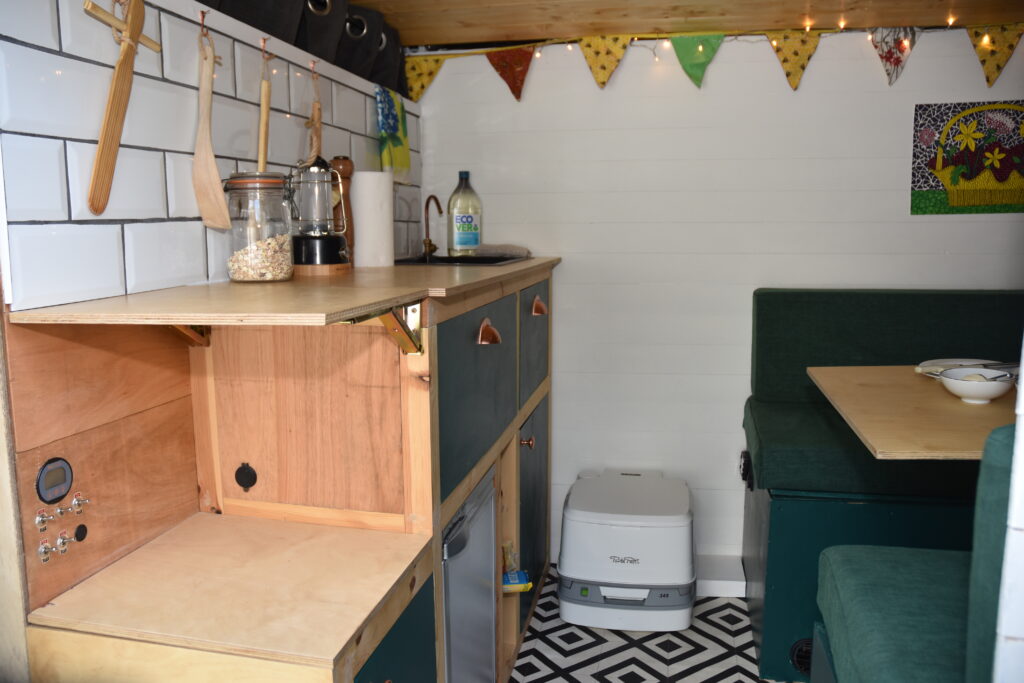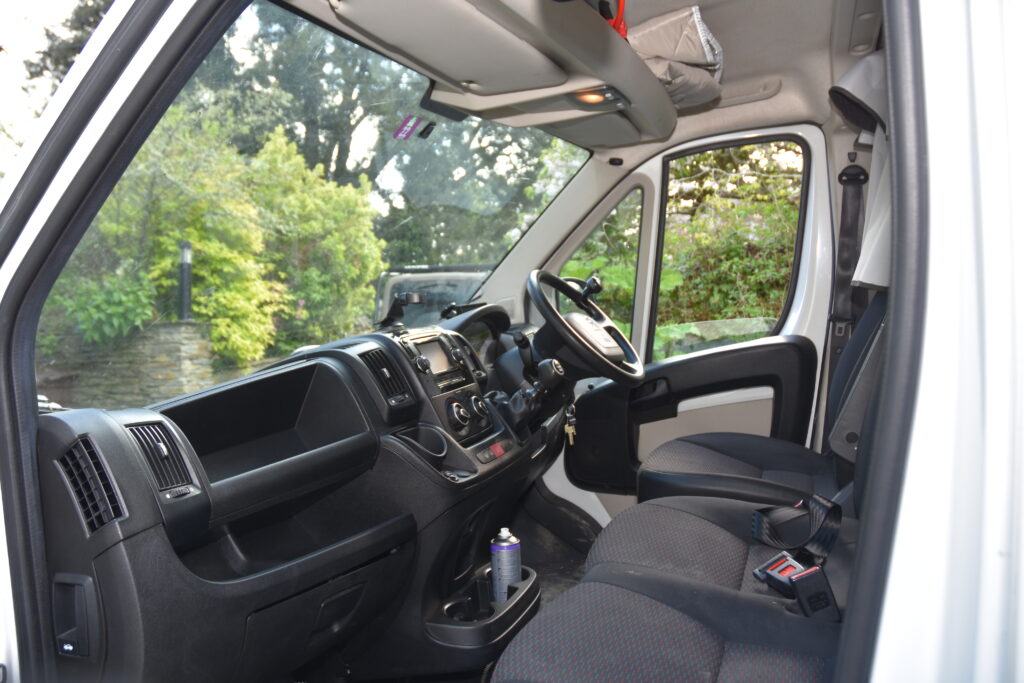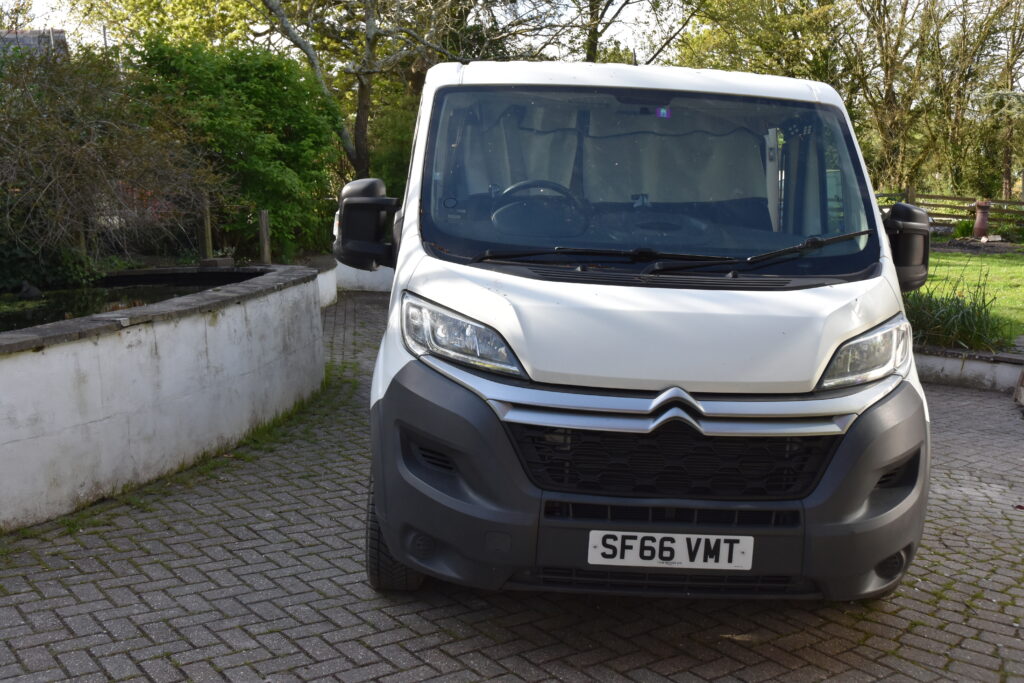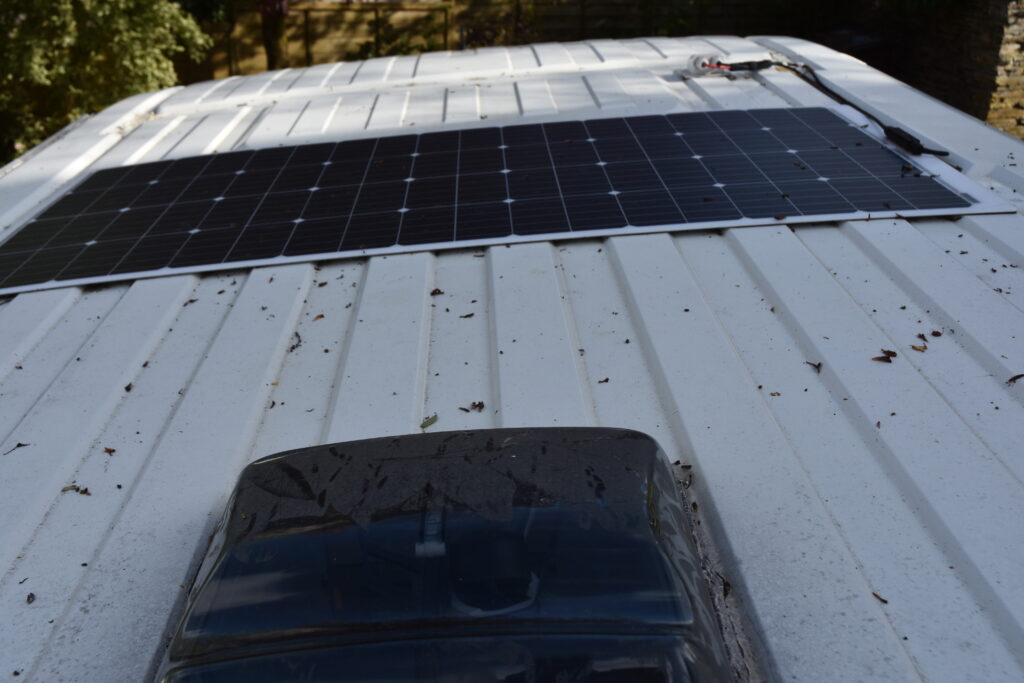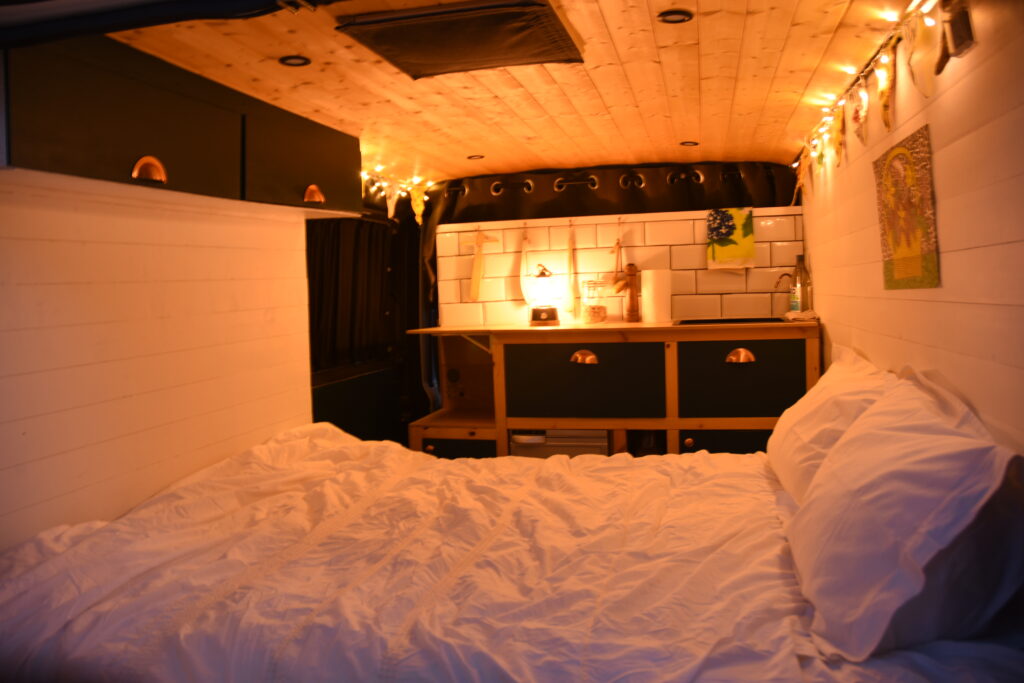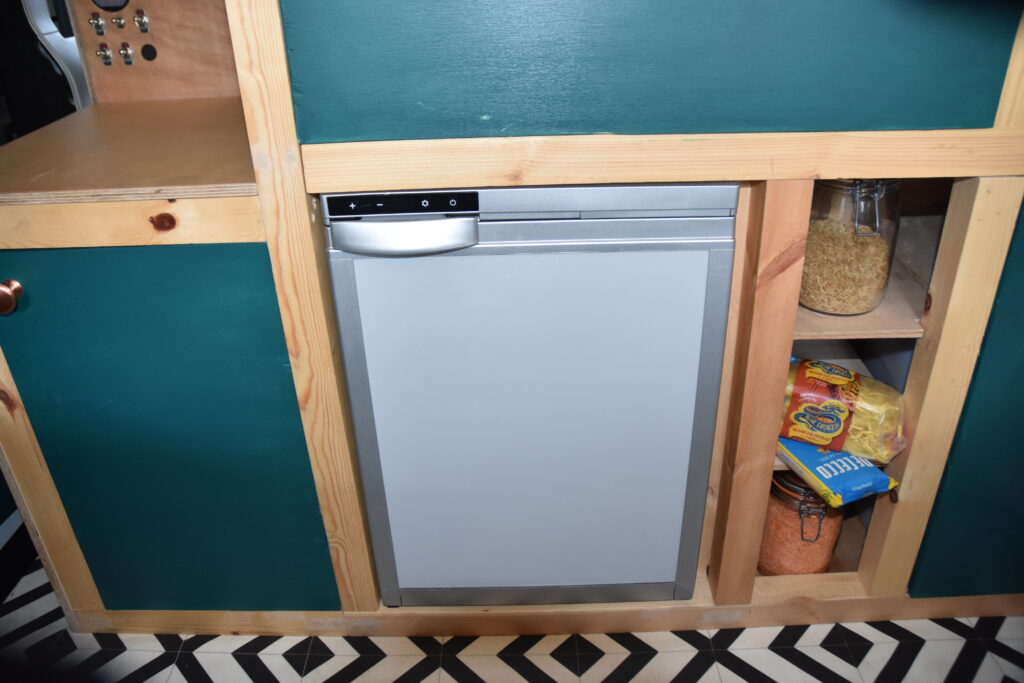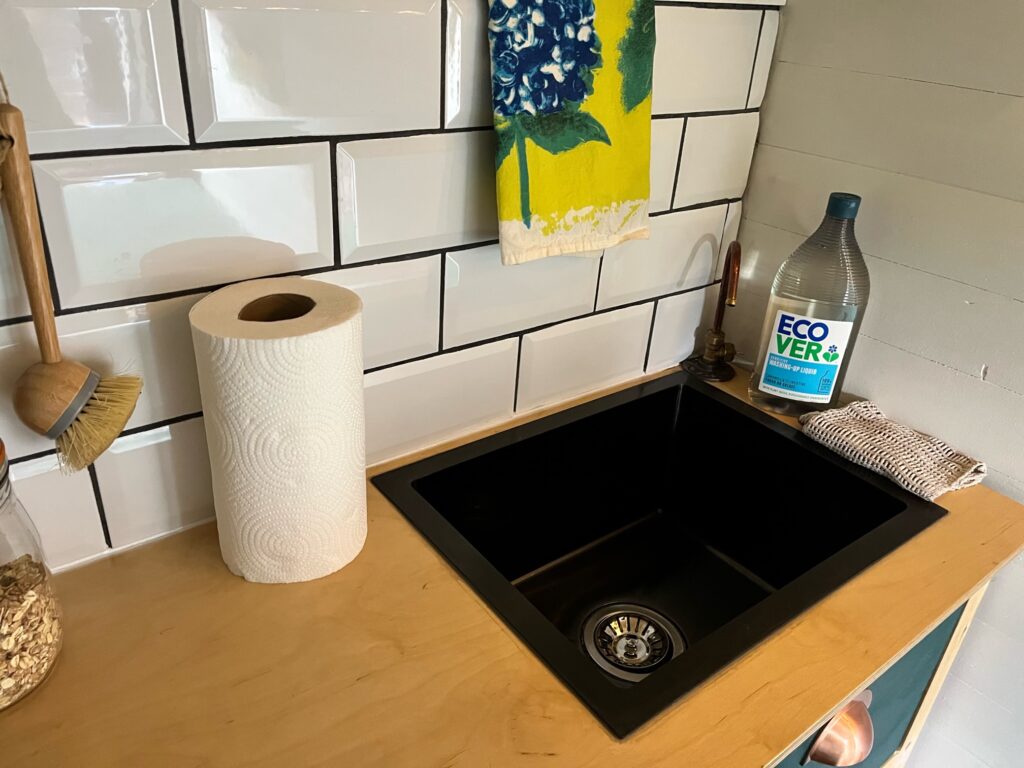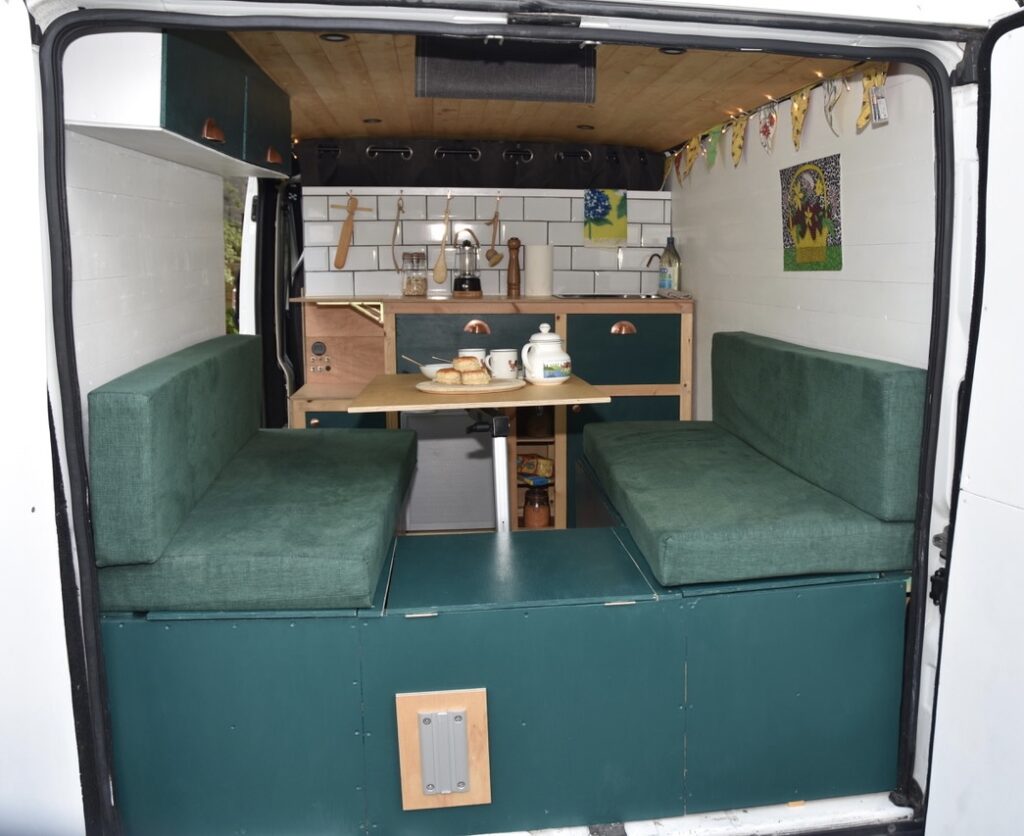 Sold
£17,000
Used
79,070 miles
2 Berths
---
---
Vehicle Description
AVAILABLE FOR VIEWINGS AND TEST DRIVE IN LONDON
This van has been converted to a high standard and we have traveled around Europe on our extended honeymoon, climbing in lots of beautiful places. With the solar panels, AGM batteries, b2b DC-DC charger, diesel heater and toilet, this van is capable of comfortably going off grid for several days at a time. Van would suit either a couple or single person, who are looking for a van either for weekends or longer trips as we did – and if you would prefer to drive something a bit smaller that will fit into standard parking spaces with ease! Decided to sell as we need to fund part 2 of our honeymoon as we travel around South America.
2.0 litre diesel engine which is EURO 6 so fully ULEZ compliant, 6 gears manual transmission. Engine and clutch in near new condition with less than 1500 miles. Bodywork is in very good condition as you can see in the photos.
The van has air conditioning, rear parking sensors, a reversing camera and spare wheel stored underneath the van. It has electric windows, bluetooth, cruise control, USB sockets in the cab, and comes with 2 keys. The seats are cloth and are in good condition. For added security and peace of mind, the two doors to the living space have been fitted with hook deadlocks (by VanSecure) and a Stoplock steering wheel lock is also included. We are also including a set of custom thermal windscreen and cab window covers – keeps in warmth in winter and cool in summer.
It comes with a Service History and MOT history. MOT valid until January 2024.
Beds Description
Double bed for two adults, memory foam mattress.
Conversion Description
Living/sleeping area: The main living area converts from a dining/seating area into a good sized double bed with memory foam mattress. You can seat 4 people around the dining table if having guests in for dinner. We have a Lagun swivel table arm so the table can be moved around to different positions. The table top then drops down to form the middle of the bed. The table top can also be taken off and mounted on the rear of the van with the Lagun table leg for outdoor cooking. Underneath the dining benches there is plenty of storage for your clothes and gear, along with in the two overhead cabinets. There is a large side window (tinted) with curtain, and there is a curtain between the kitchen/living area and the cab. Outside of the van, we have a 3m x 2.4m Wild Earth side awning which extends the living area. We also have an awning for the rear doors for more outdoor space which we will be including.
Kitchen: kitchen fitted with a birch plywood worktop to keep weight down and lovely tiled backsplash. There is a large VidaXL black stainless steel sink with industrial style brass tap, which is fed from the water pump and water tanks in cupboard below the sink. There are a number of cupboards to store pots, pans, utensils and all your dried food. A 42 litre compressor fridge will keep your fresh food and beers cool – plus as it's a compressor fridge it doesn't use much energy at all and will not drain the battery very quickly. Included is a Cadac 2 Cook 2 Pro deluxe camping stove, with regulator and 6 gas canisters – this has two burners and is great for cooking in the van or outside if the weather is good.
Electrics: For the electrics, we've installed 2 x 115 Ah Expedition AGM batteries, which we have found are large enough to be off grid for several days in spring/summer/autumn whilst running the fridge, using lights and charging devices. We have fitted a 160w semi-flexible mono-crystalline solar panel on the roof which sits very flush and cannot be seen from the ground, and this allows the van to be stealthy if you ever need to sleep in a car park (we did this quite a few times on the road in Europe!) There is a CTEK D250SE (this is a DC-DC charger and solar MPPT controller) which very efficiently charges the leisure battery from the alternator whilst driving or when the solar panels are receiving sunlight. You can keep an eye on the battery charge and load using the digital battery monitor in the living area. There are four LED downlights in the living area and 3 x USB/USB C sockets in different parts of the van. Under the driver's seat we have fitted an 800w inverter for running mains powered appliances. A guide will be be provided with the van to explain how everything works.
Behind the scenes stuff: The van has been soundproofed using Dodomat Deadn Hex on walls, floor and ceiling to make it quiet whilst driving and whilst sleeping in the van. It has then been fully insulated using a combination of Celotex PIR board and Diall recycled plastic wool insulation, and this is sealed in with a vapour barrier – keeps the van pretty cool in summer and the heat in nicely in winter when you have the diesel heater running (the diesel heater is fed directly from the van's main diesel tank). There is a Fiamma Turbo vent with electric fan mounted in the ceiling to keep the van cool and allow moisture to escape when cooking. Also a Carbon Monoxide alarm just in case there is a gas leak. Finally, we are also including a Thetford Porta Porti 345 chemical toilet and some organic toilet chemicals. This is stored under the bed at night. We also include an AA Europe travel kit so you can legally drive in European countries.
---
The contact details for this vehicle are no longer available because it has either sold or the listing has expired.
---
Registered Type:
Panel Van (meets DVLA standards)
Emissions Compliance:
ULEZ Compliant
Driving Side:
Right-Hand Drive
Vehicle Length:
4.96 meters
Vehicle Height:
2.50 meters
Vehicle Width:
2.25 meters
Converter Type:
Self Build - Handcrafted Start-up
Conversion Condition:
Excellent
Max Weight (MAM, GVW or MTPLM):
3,500kg
Unladen Weight Verified:
No - the vehicle has not been weighed since completion
---
---
Please note: Quirky Campers do not inspect the listings for accuracy or check campervans in person. We have asked sellers to provide evidence of certificates and paperwork however you MUST check yourself that the information provided is present and correct. You will need to exercise the normal due diligence when buying any vehicle.
---