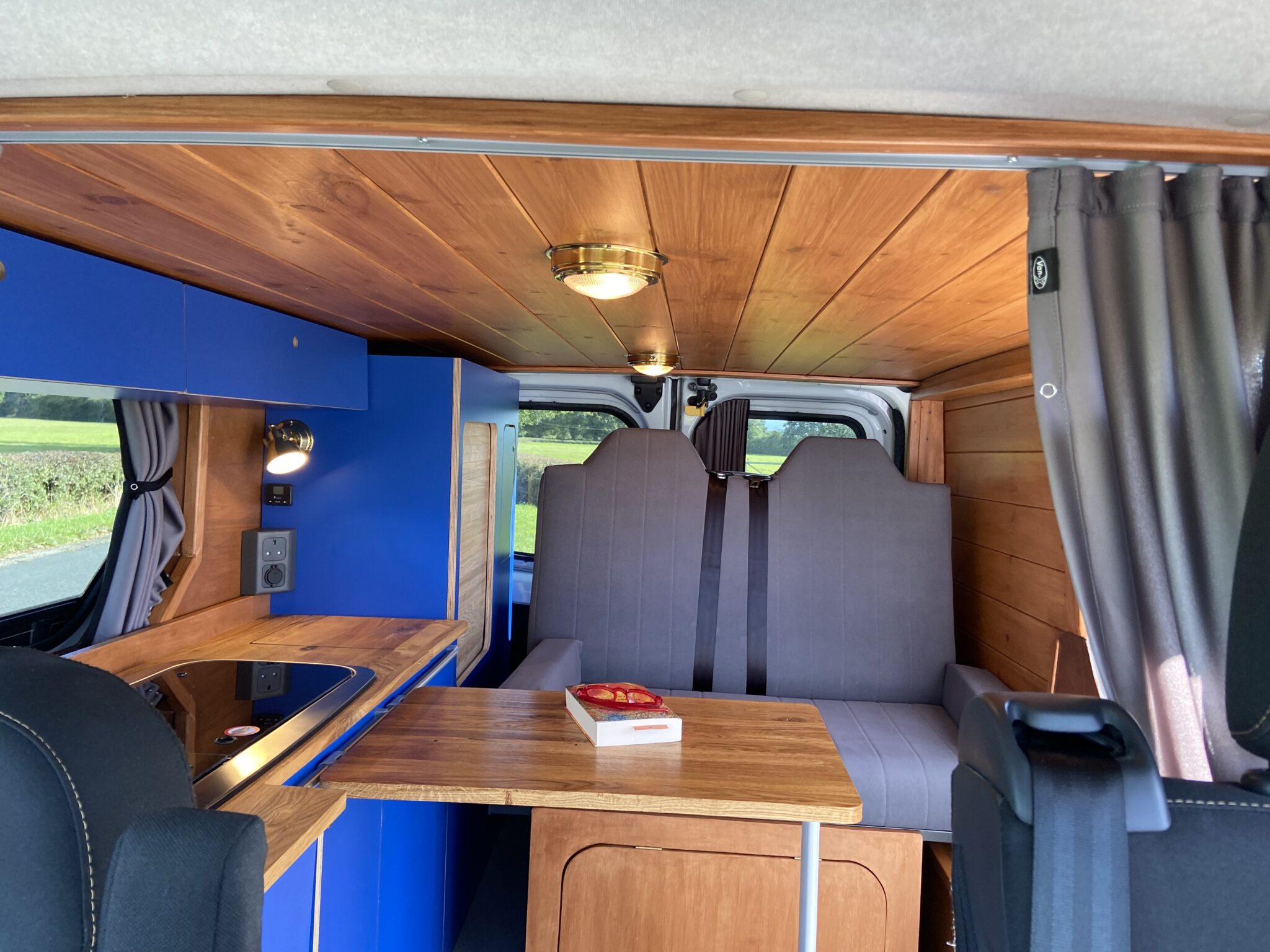 £22,995
Renault Trafic SL27 Business + DCI
97,000 miles
Vehicle Description
Engine Size: 1598cc
Fuel: Diesel
Gearbox: Manual
Gears: 6
No of Owners: 4
Service History: Part
MOT: Exp 08/09/2022
Engine in very good condition
Excellent Bodywork
Very nippy
Beds Description
Rock n Roll 3/4 M1 tested Bed in grey velour with certificate. 2 Belted bench seat easily converts into a extremely comfortable bed for two. Full length bed x 990mm wide.
Conversion Description
This van was designed with the minimalist traveller in mind, the grab a bag and go adventuring type who prefer no fuss. This is our third conversion, Mo being our first which was successfully hired through Quirky Campers for many years. Our second van was converted and sold within days of going online and we don't think you'll be disappointed with this one. With all our conversions quality and precision is paramount for a beautiful finish, attention to detail is always key. The Renault Trafic Business + is a trusty workhorse, reliable, fast and fun to drive. We chose this van for its size giving you more options for wild camping compared to high top vehicles where height restrictors stop you experiencing the best views. It's also flexible for families who want a quick getaway with the beauty of having 5 seats. Grab yourself an awning and away you go! The van's interior has a warm and cosy feel with it's comforting colours and mood lighting creating the home from home feel that we all need and crave. The Eberspacher Diesel Heater operates with a quick flick of a switch and you're warm within minutes. The bed offers excellent comfort, with quality foam, removable and wipeable upholstery. Black Out Curtains as well as privacy windows make for the perfect hideaway aiding in a good nights sleep. So what more could you want, a simple, beautifully designed camper, the perfect adventure shelter for style, warmth and privacy! Now grab your keys and come have a look at her before it's too late!
Registered Vehicle Type
Panel Van (does not meet DfT standards)
Base Vehicle Condition
Used
Converter Type
Self Build - Handcrafted Expert
Conversion Condition
Used - Excellent
Maximum Weight (MAM or MTPLM)
2,740kg
Unladen Weight Verified?
NO - the vehicle has not been weighed since completion
Gas sign-off supplied
Landlords Gas Safe Certificate
Please note: Quirky Campers do not inspect the listings for accuracy or check campervans in person. We have asked sellers to provide evidence of certificates and paperwork however you MUST check yourself that the information provided is present and correct. You will need to exercise the normal due diligence when buying any vehicle.