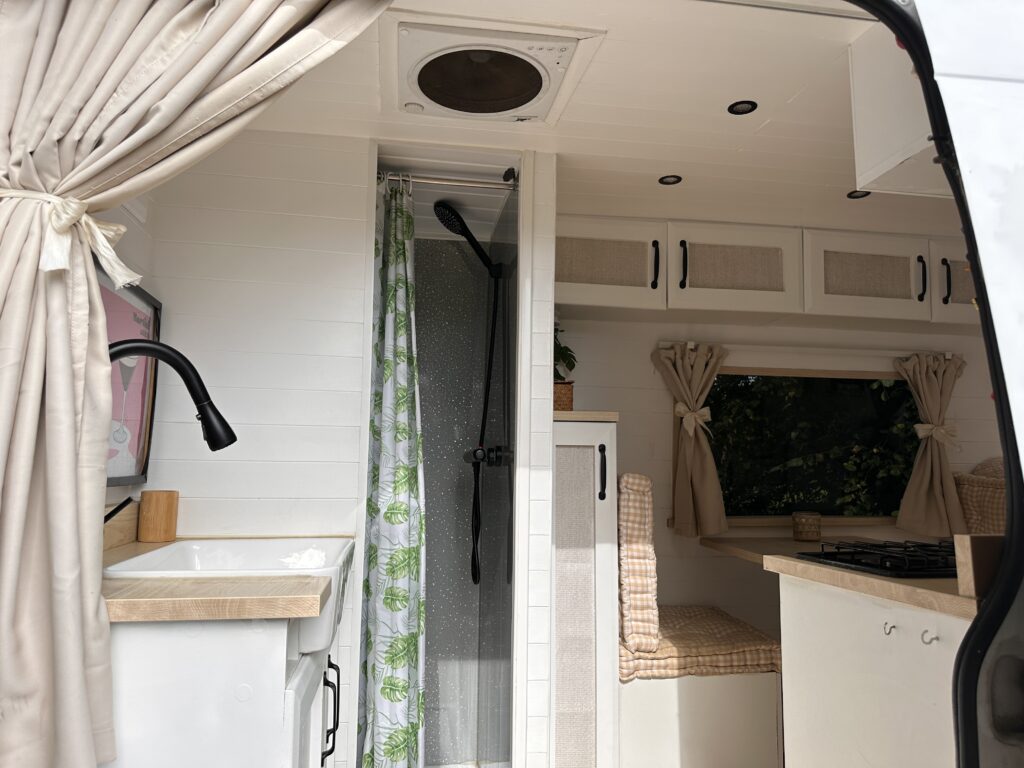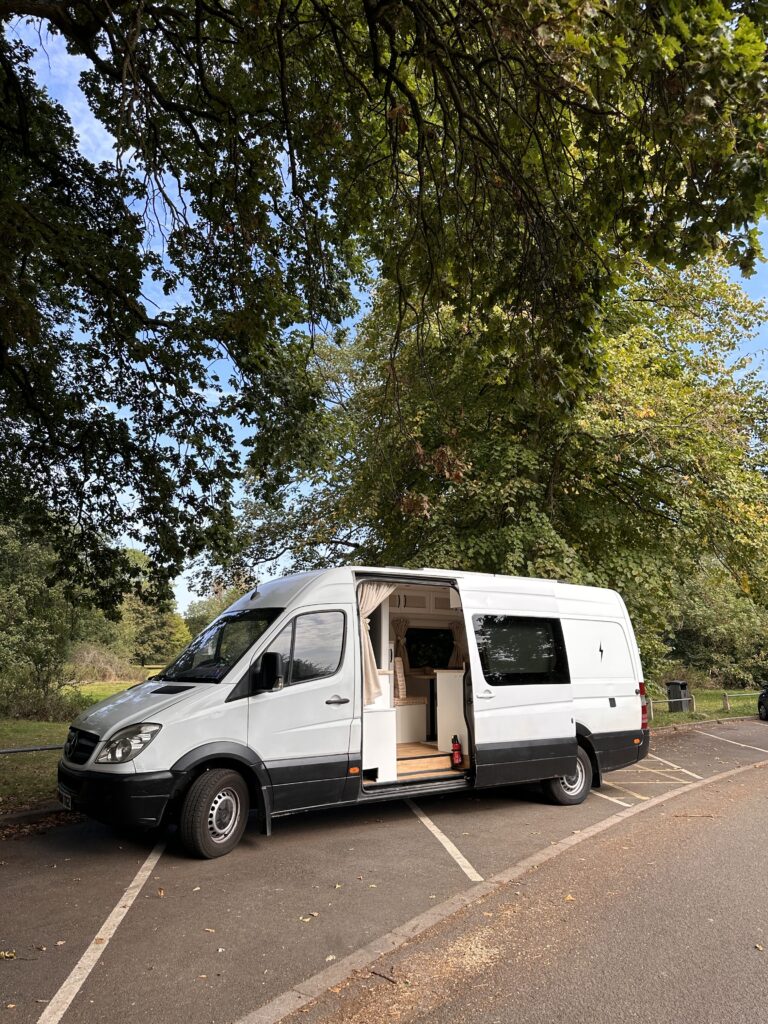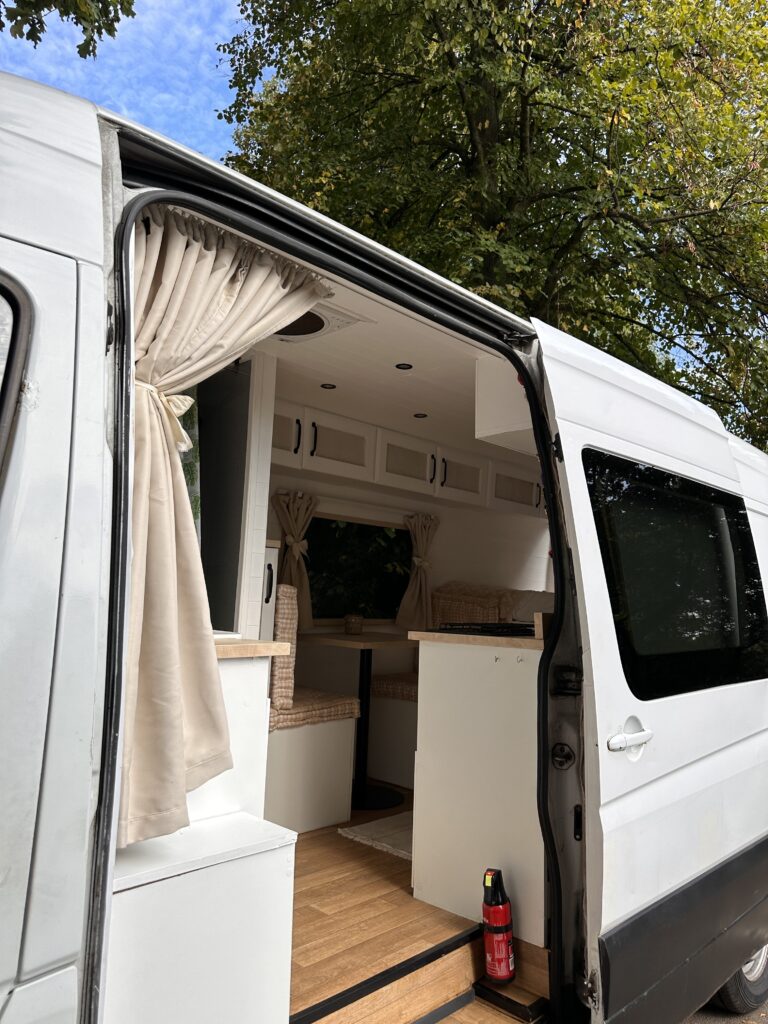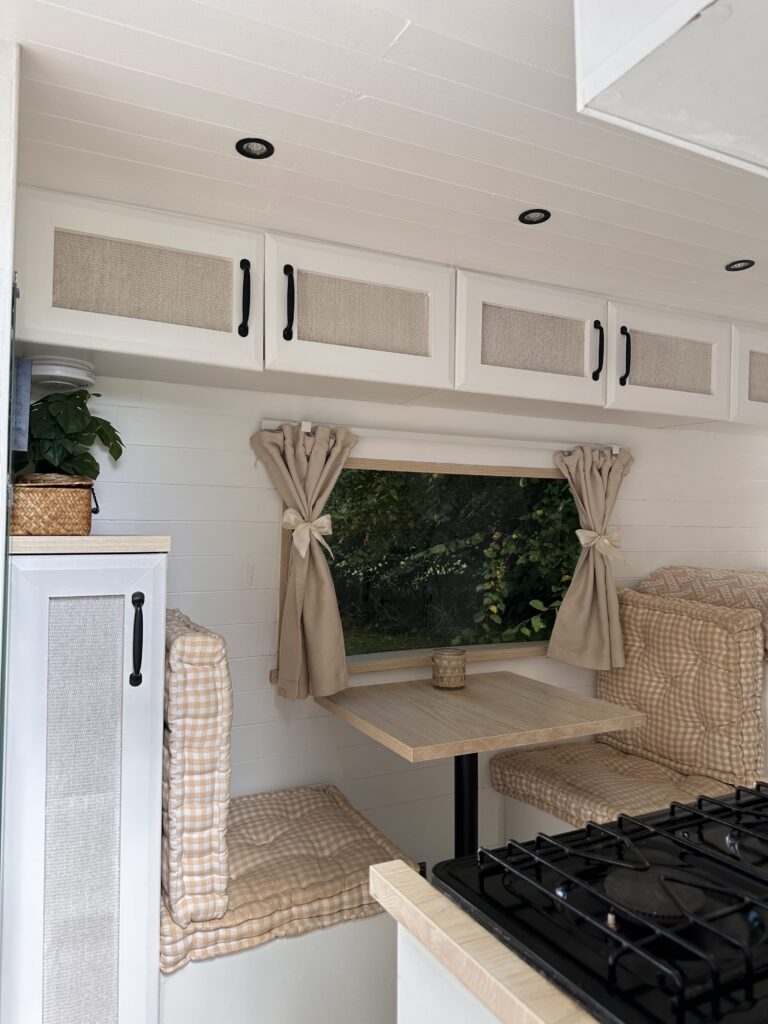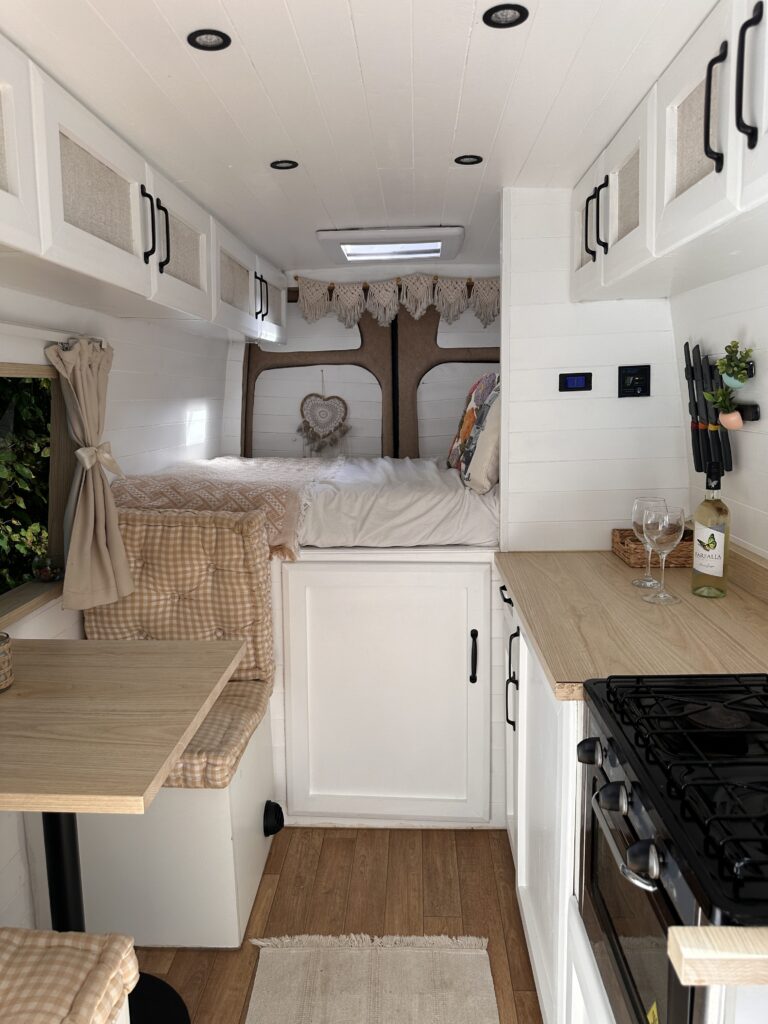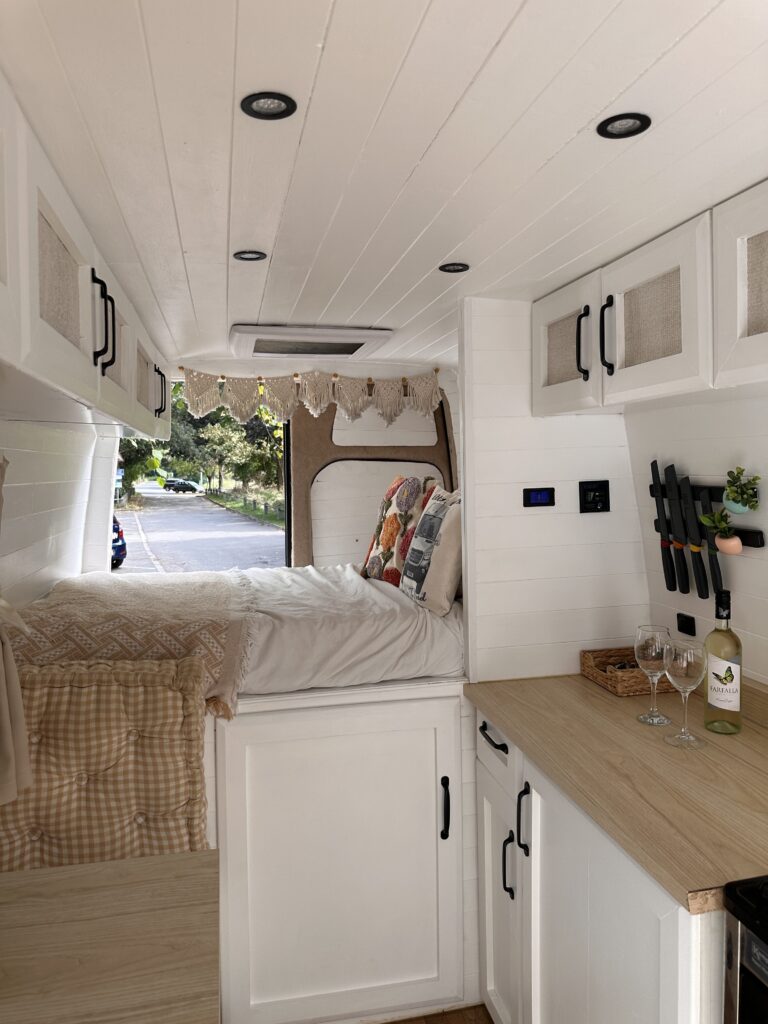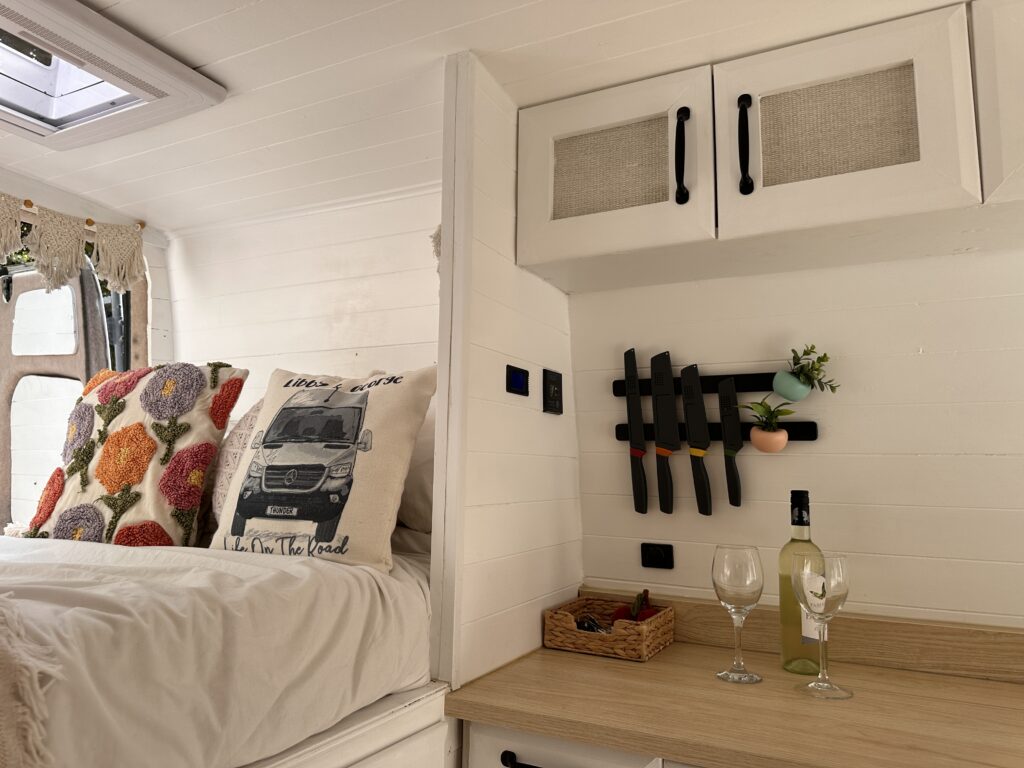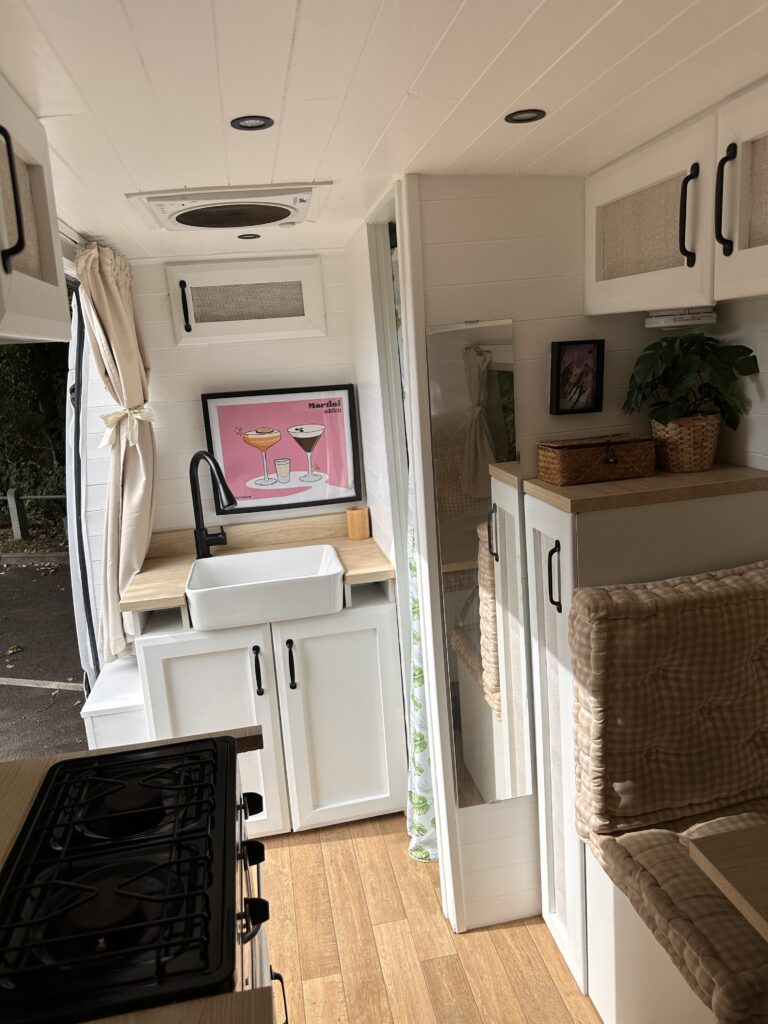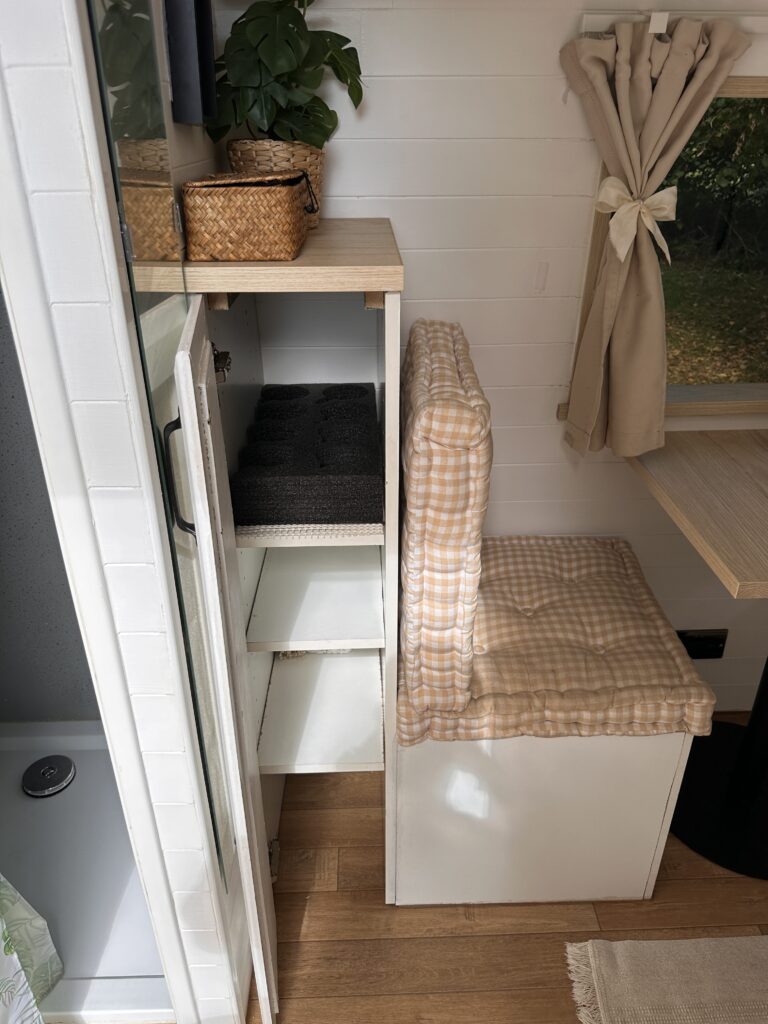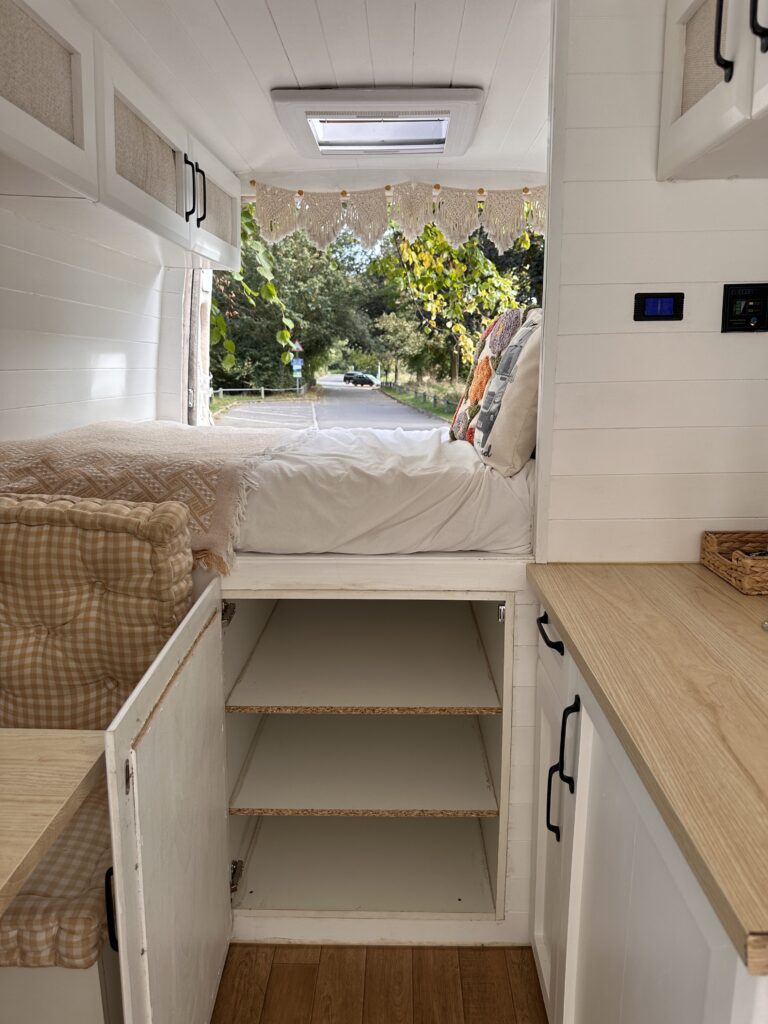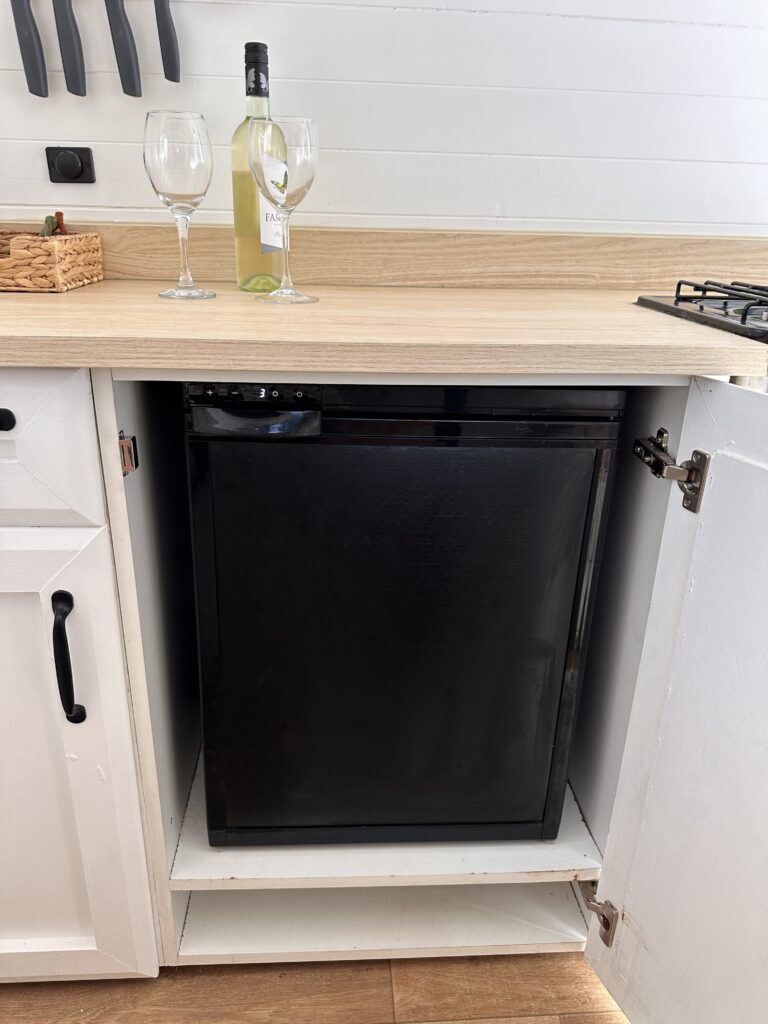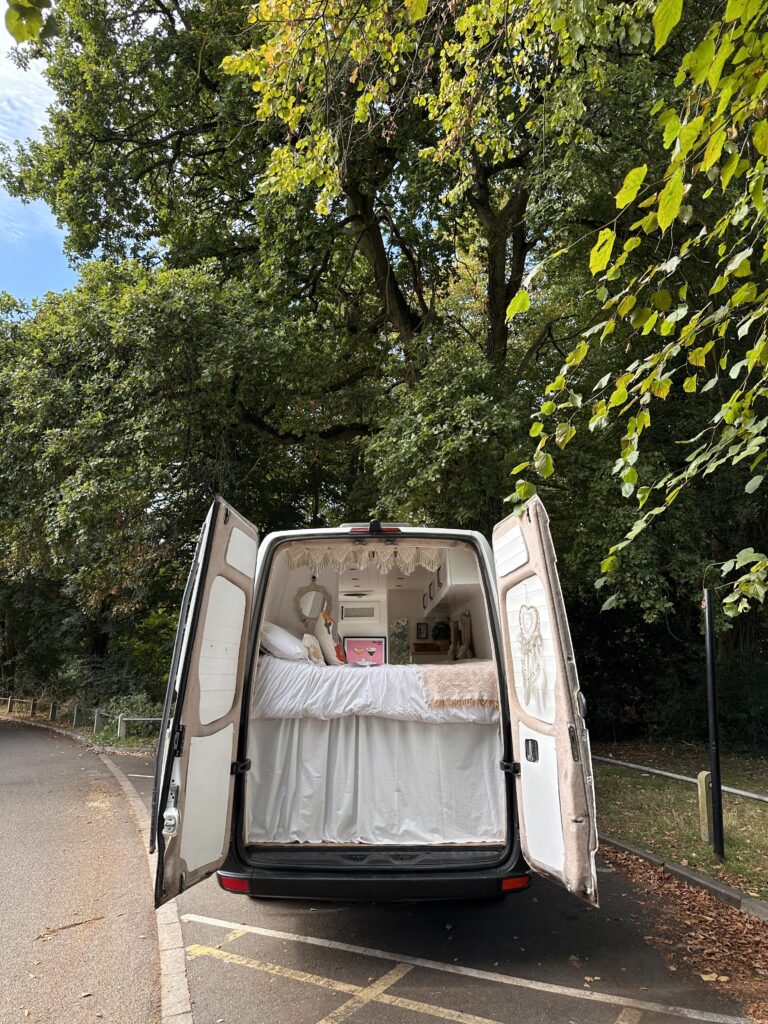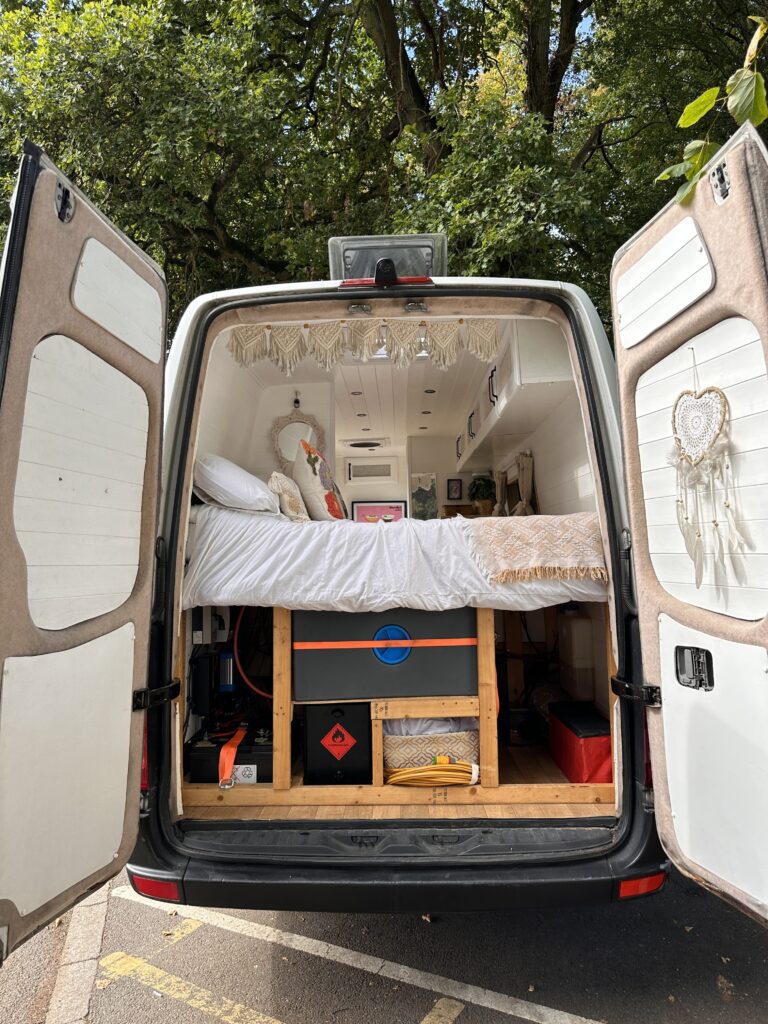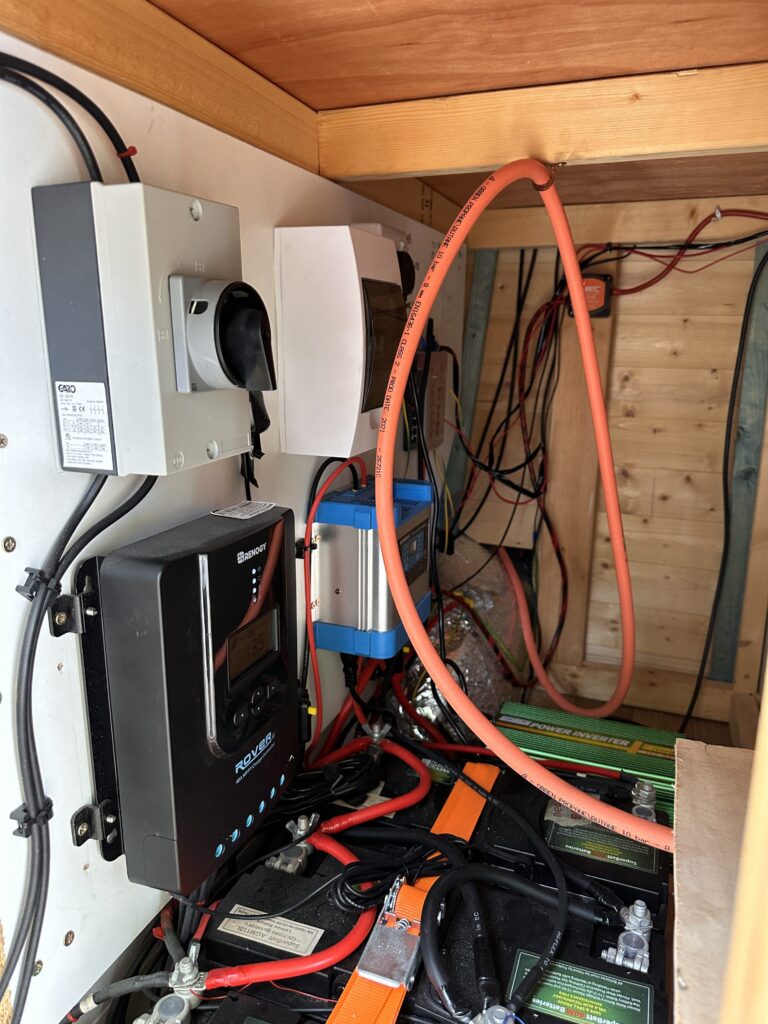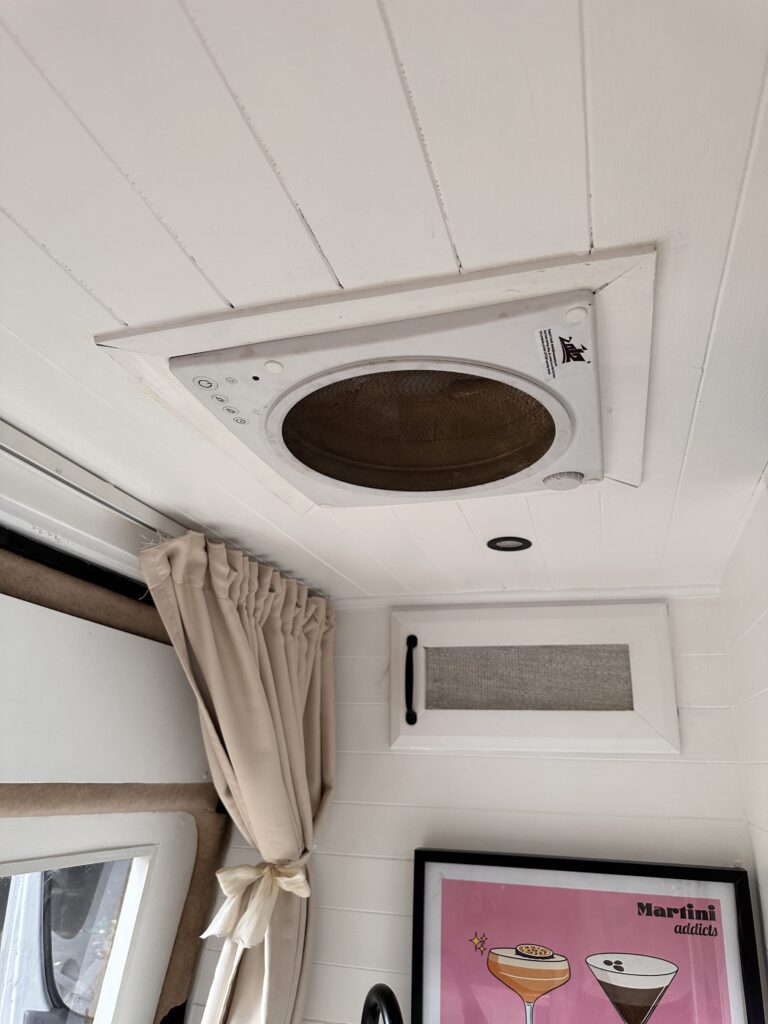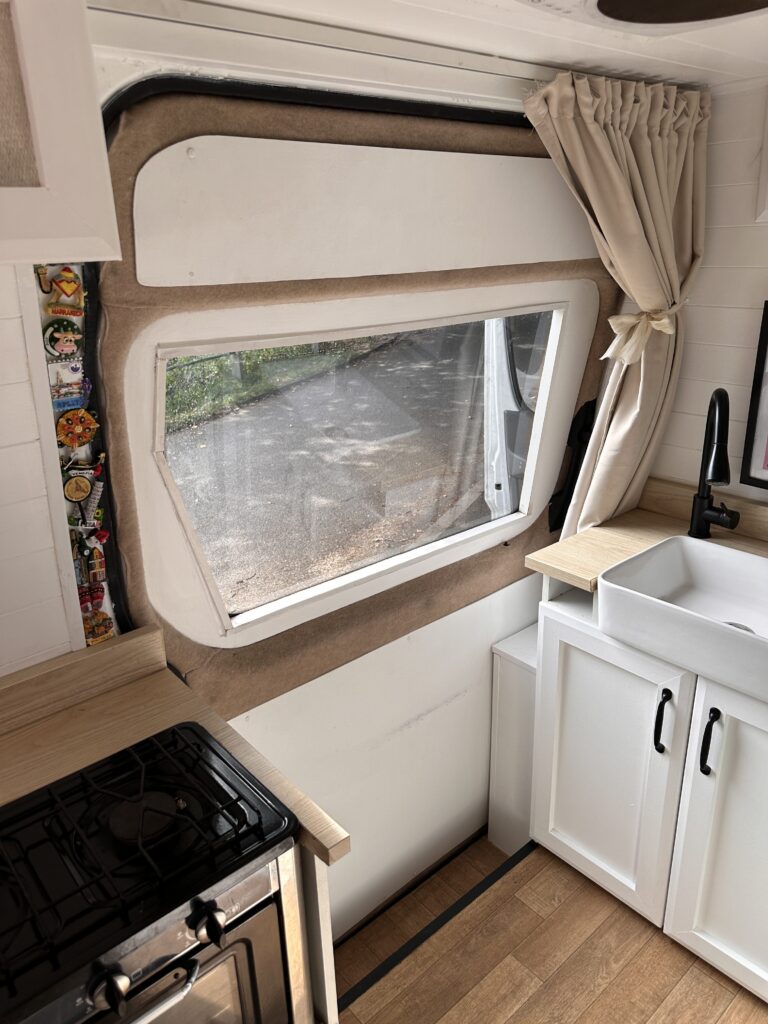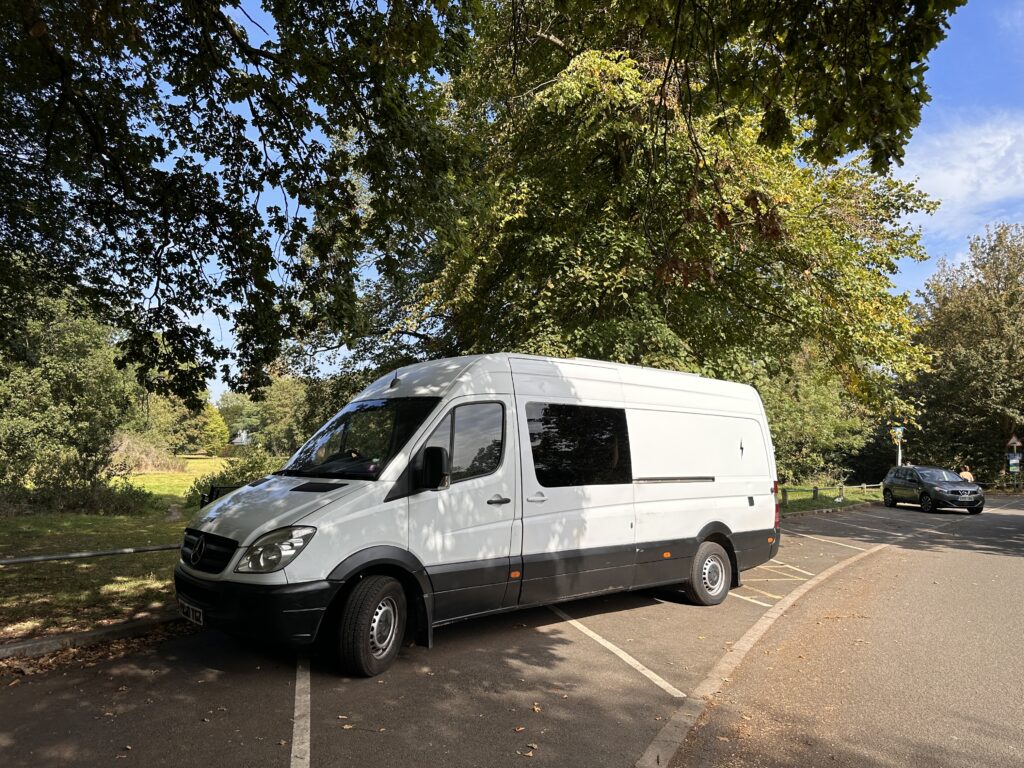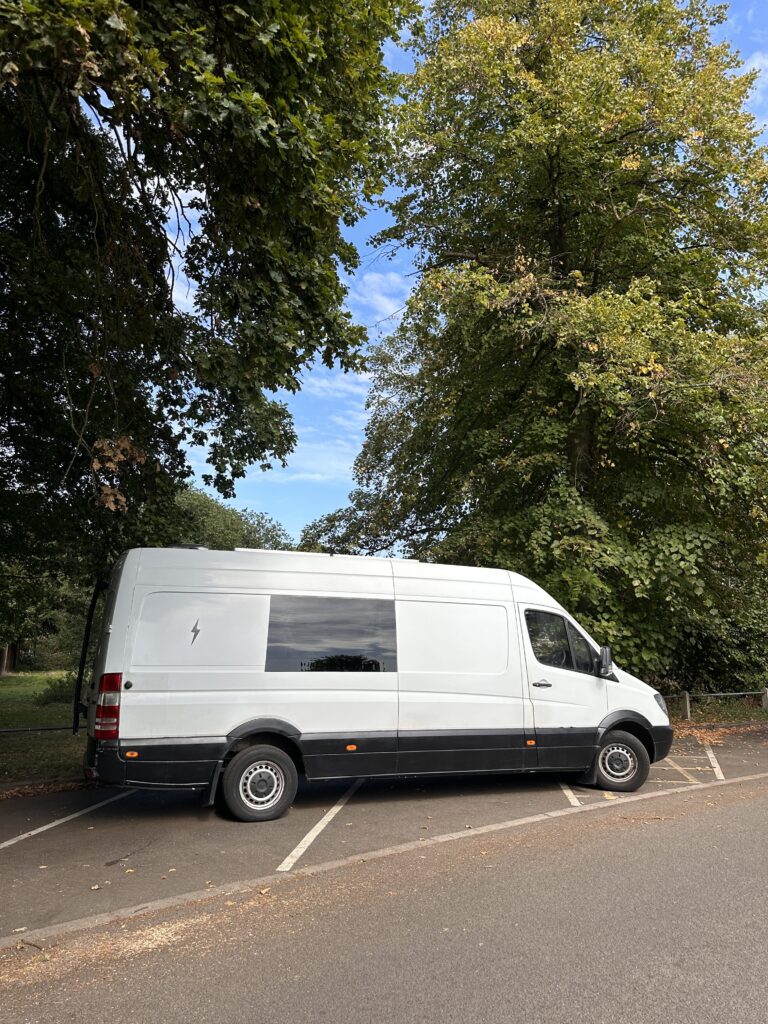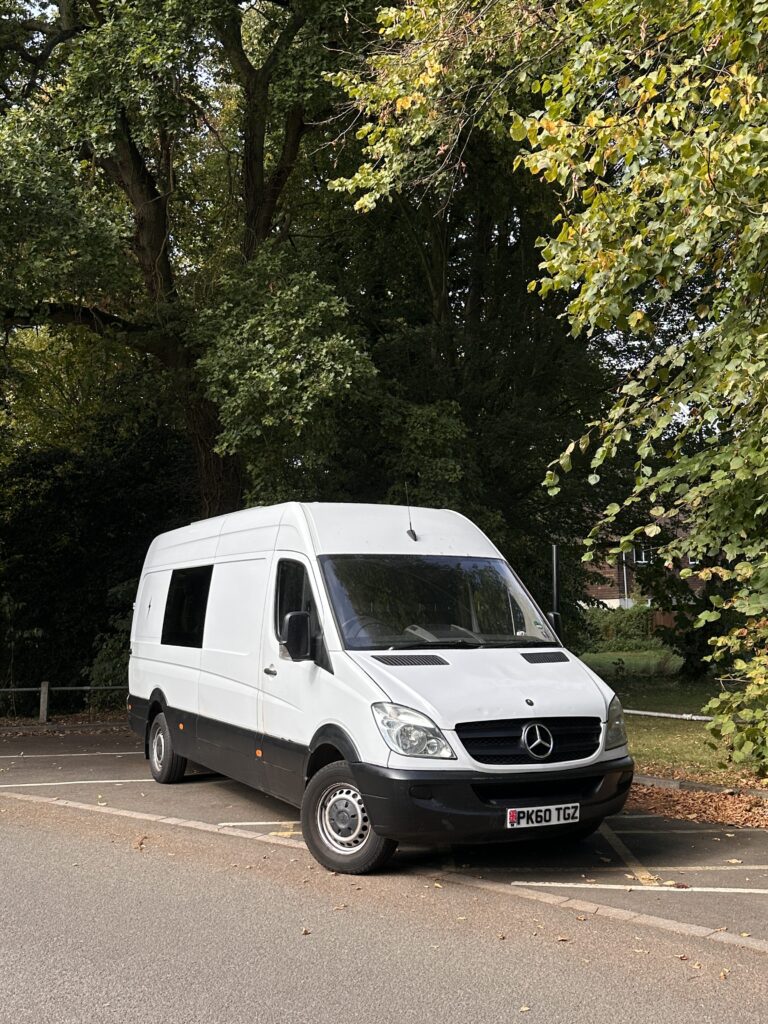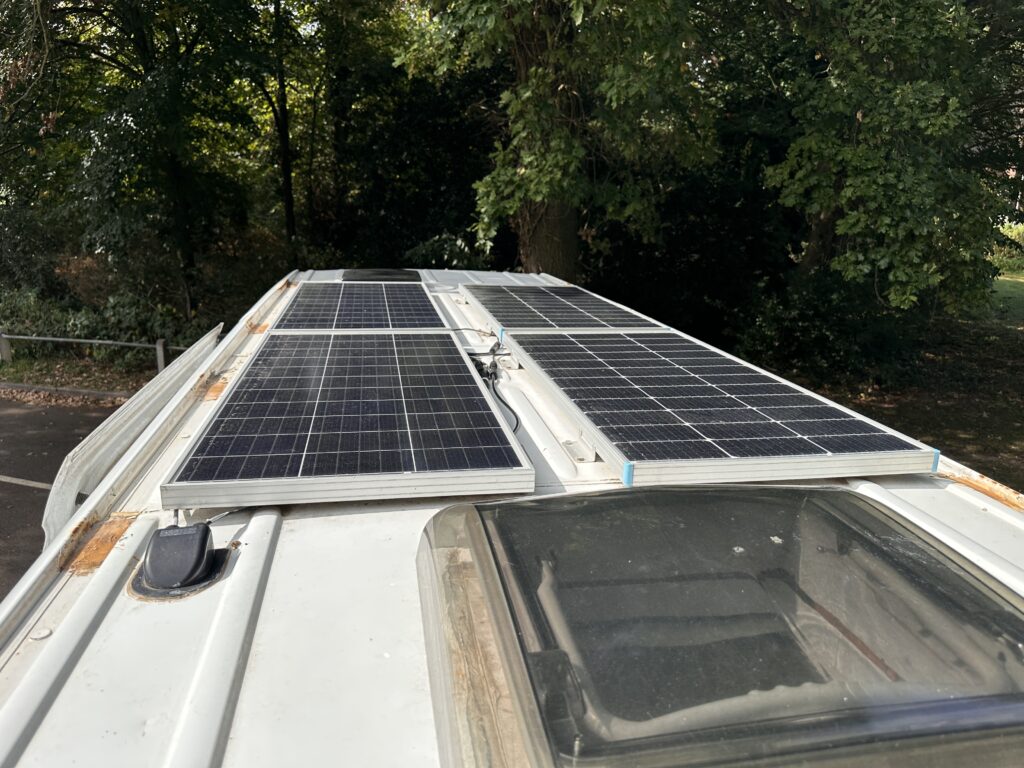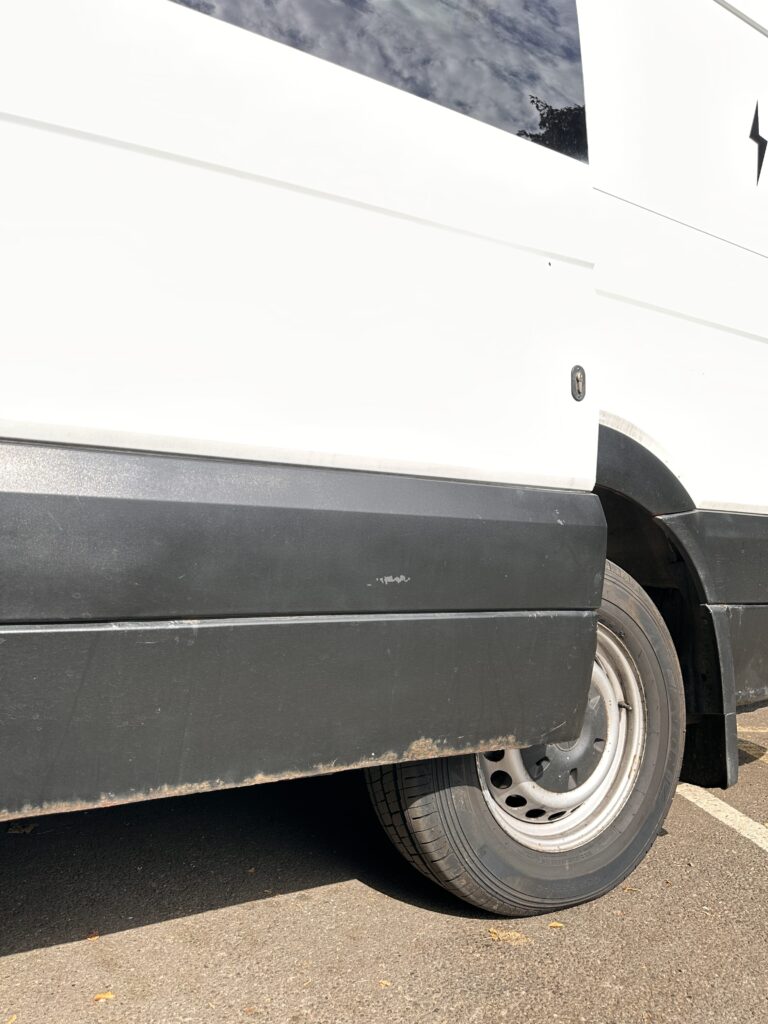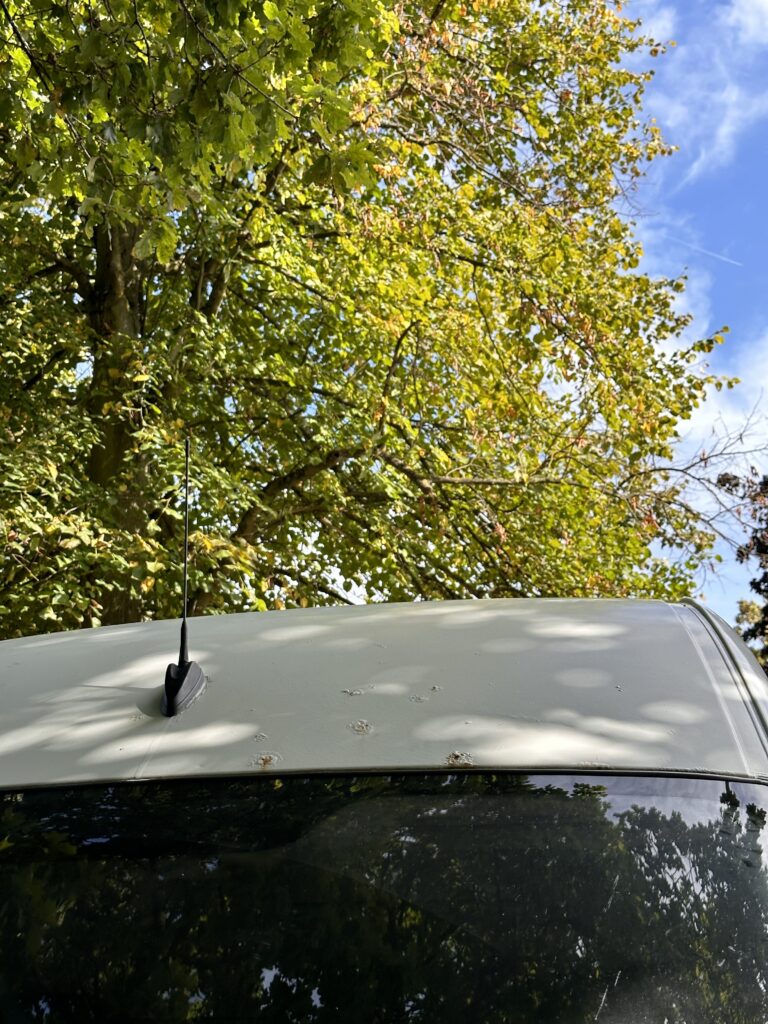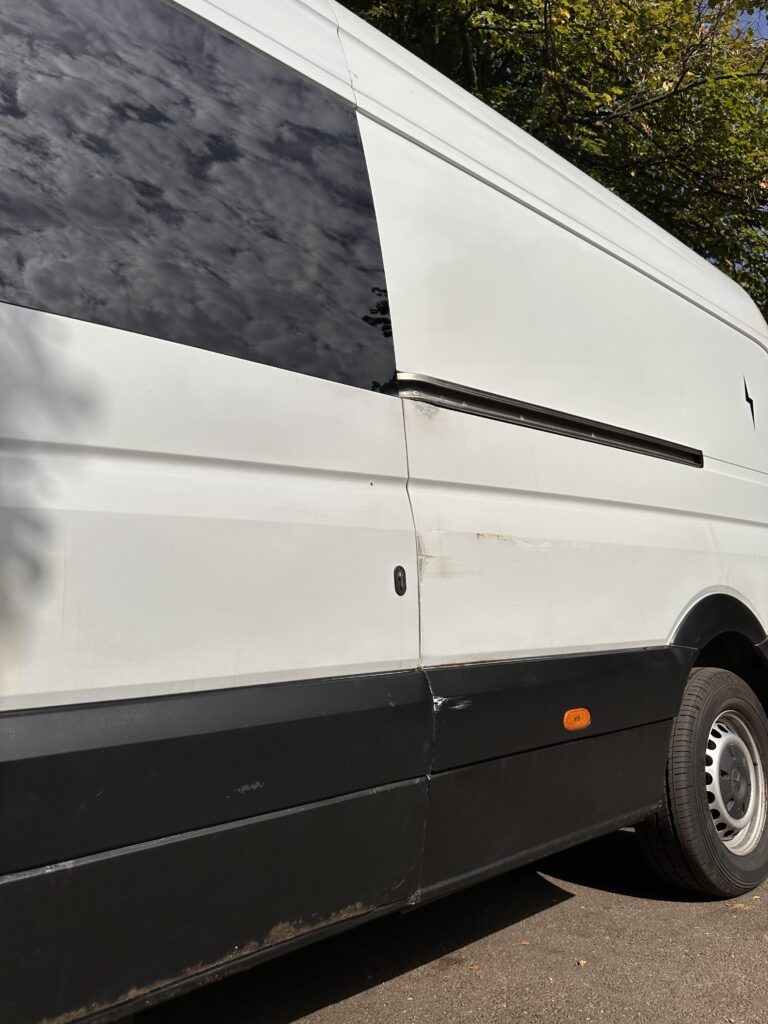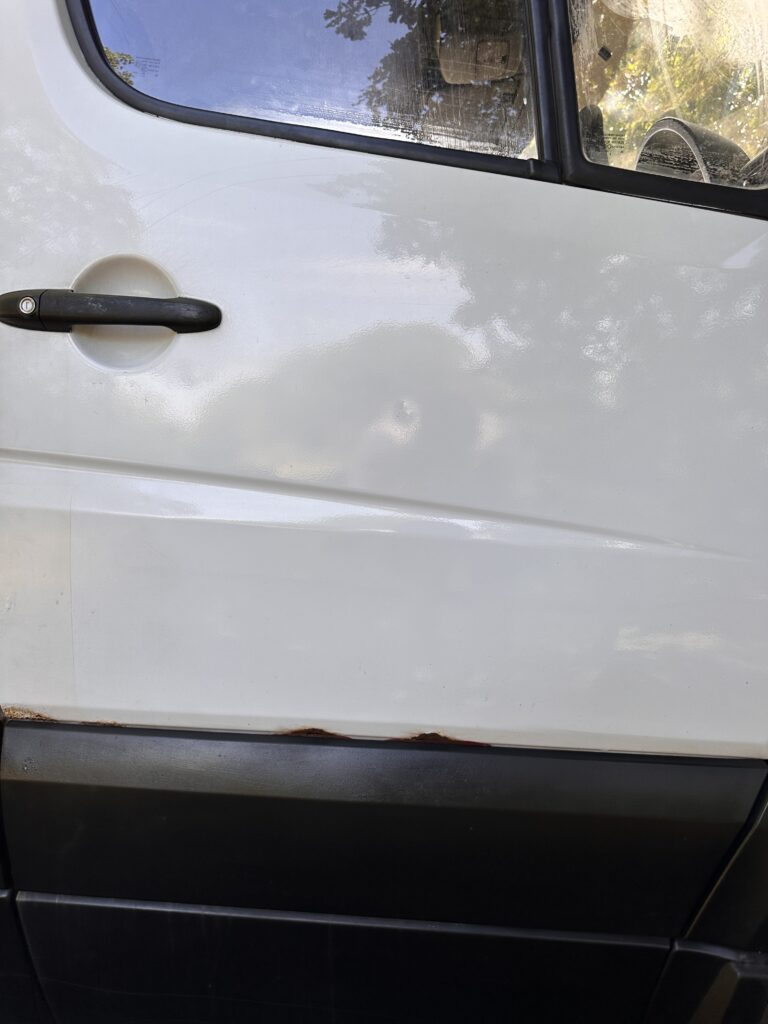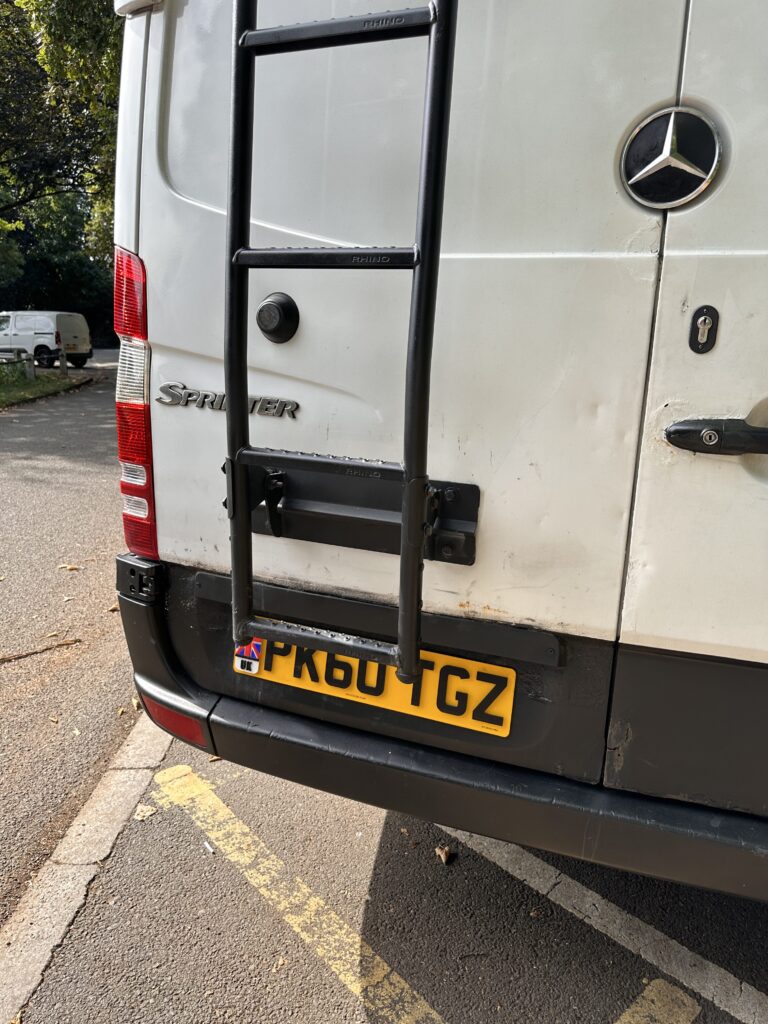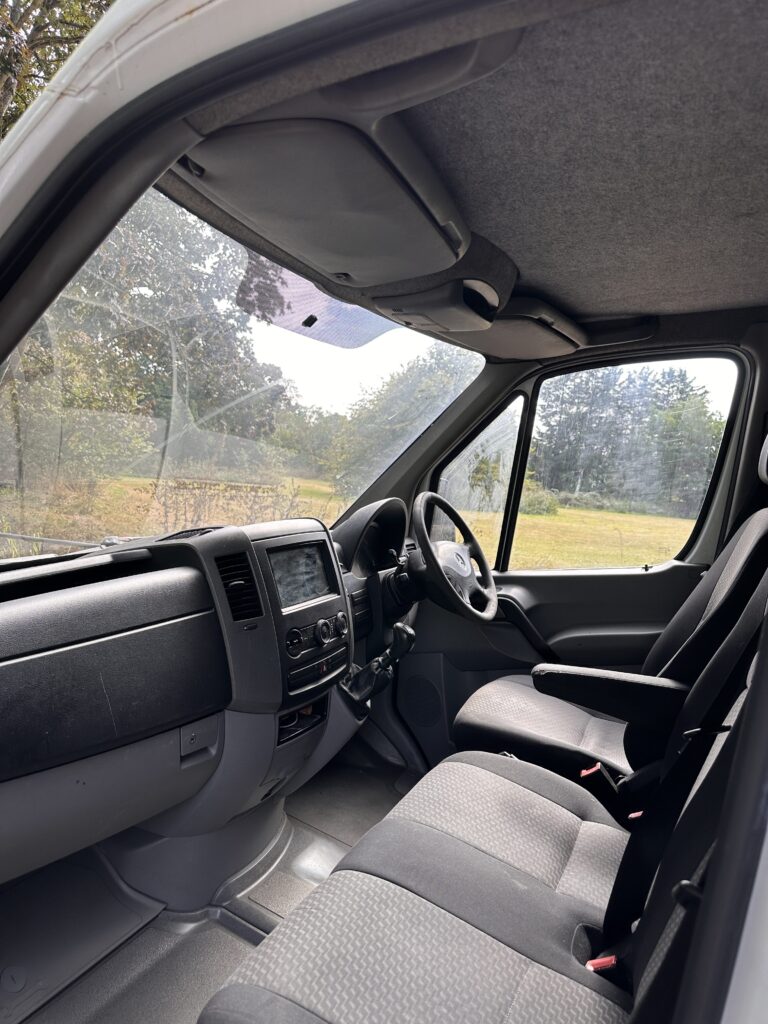 £24,000
Mercedes Sprinter 316 CDI LWB
Used
190,000 miles
2 Berths
---
---
Vehicle Description
2010 Mercedes Sprinter 316 CDI LWB. 6 Speed Manual Gearbox with 190,000 miles on the clock. The van has given us around 30MPG on our extended European trips.
MOT Valid until 29 August 2024!
Extra features:
– Reversing camera
– Hook deadlocks on both rear doors for added security
– Apple car play / android auto / touch screen entertainment system
– Ladder attached to the rear
Recent work includes:
– Brand new rear tyres, front tyres have a lot of tread remaining
– Brand new rear brake pads, discs, callipers & handbrake shoes
– Front abs sensors, brake pads, discs & callipers are only 4 months old (5,000 miles)
– Front right bearing / hub replaced
– New exhaust manifold, gasket & turbo gasket
– Full service 5,000 miles ago. We have owned the van for just over a year and we have given it a full service twice (in only 16,000 miles).
Bad bits:
– Suffers with the Sprinter curse of rust. This rust has been mostly treated, although it is comint through in a few spots. In general the bodywork is not in the greatest condeition, and could do with a bit of TLC to get back to prime condition.
– Minor power steering leak. Doesn't affect the power steering at all, just means you have to top up more regularly (once every 1-2 months).
Beds Description
Fixed 'small double' bed fitted. I am 5'9 and can just about lay straight in it, to give you an idea of length.
Conversion Description
This van is very well equipped for full time living or long European trips. In our experience the electrical setup is completely self sufficient, even in the winter! In over a year of ownership we have never had to rely on 240v hook up!
About the conversion:
– DIY conversion completed to a high standard; fully insulated and with a great layout for long trips.
– Lots of storage both overhead, above the cab, under the seats & bed! You won't be able to fill all the space!
– Dedicated dinette seating
– Fixed 'small double' bed
– 2 burner gas hob with an oven
– 60L fridge running only on 12v (no gas) with a removable freezer compartment
– Shower in a dedicated bathroom area, with a portable chemical toilet
– Belfast sink and extending swivel tap. With this you can hose off any sand before juming into the living space.
– 110L fresh water tank in the garage of the van and a 70L underslung grey water tank
– Diesel heater, with diesel container in the garage (perfect for the winter)
– 50cm skylight above the bed
– Fan (with rain sensor) above the oven to increase airflow or get rid of cooking smells!
– Campingaz 907 gas locker in the garage (lasts us between 1-2 months while living full time)
– A good amount of garage space for any upgrades wanted or outdoor gear!
– Clever emergency escape hatch hidden behind a picture frame to the cab, hook deadlocks also fitted to the rear for extra security
Electrics (the best bit):
– 4 x 100w Renogy solar panels on the roof with Renogy MPPT system (allows bluetooth connection to monitor panels)
– 3 x 110ah AGM batteries
– Battery level / usage display in the living space
– Split relay charger
– 240v hook up
– 2000w inverter
– 4x USB sockets in the living area, 2 UK plug sockets, 4G wifi booster on the roof
– Touch dimmable lights throughout
– Water pump powering both the shower and tap
The price is negotiable!
---
---
Registered Type:
Panel Van (does not meet DVLA standards)
Emissions Compliance:
LEZ Compliant
Driving Side:
Right-Hand Drive
Vehicle Length:
7.00 meters
Vehicle Height:
2.80 meters
Vehicle Width:
2.00 meters
Converter Type:
Self Build - Handcrafted Start-up
Conversion Condition:
Excellent
Max Weight (MAM, GVW or MTPLM):
3,500kg
Unladen Weight Verified:
No - the vehicle has not been weighed since completion
---
---
Please note: Quirky Campers do not inspect the listings for accuracy or check campervans in person. We have asked sellers to provide evidence of certificates and paperwork however you MUST check yourself that the information provided is present and correct. You will need to exercise the normal due diligence when buying any vehicle.
---