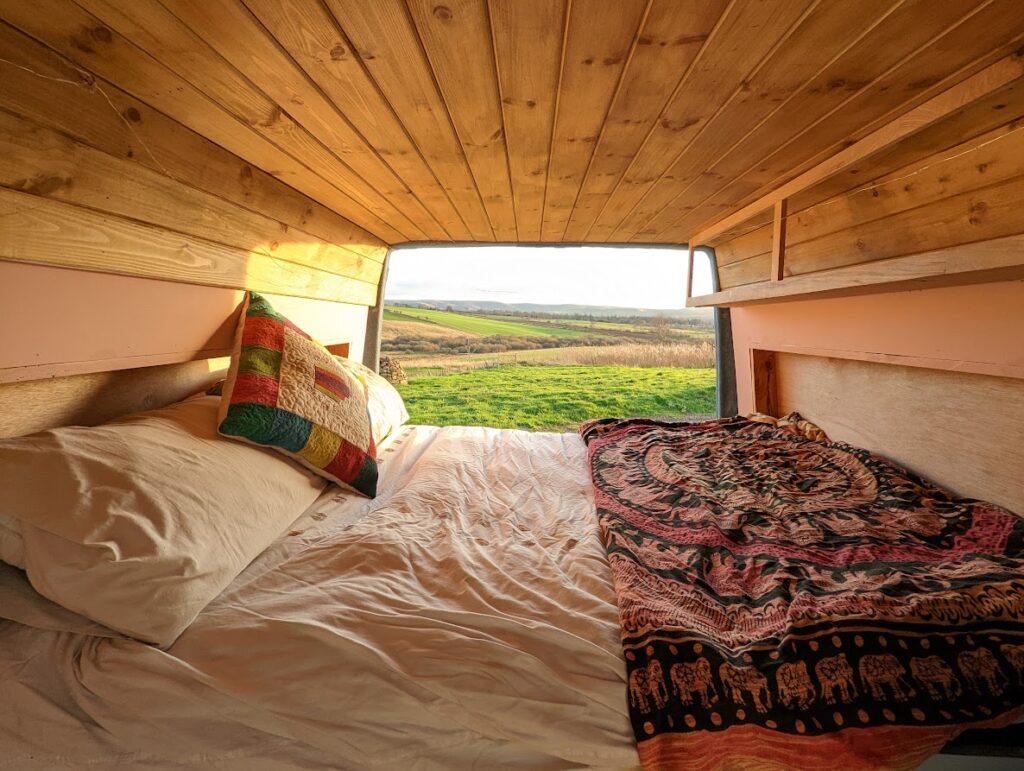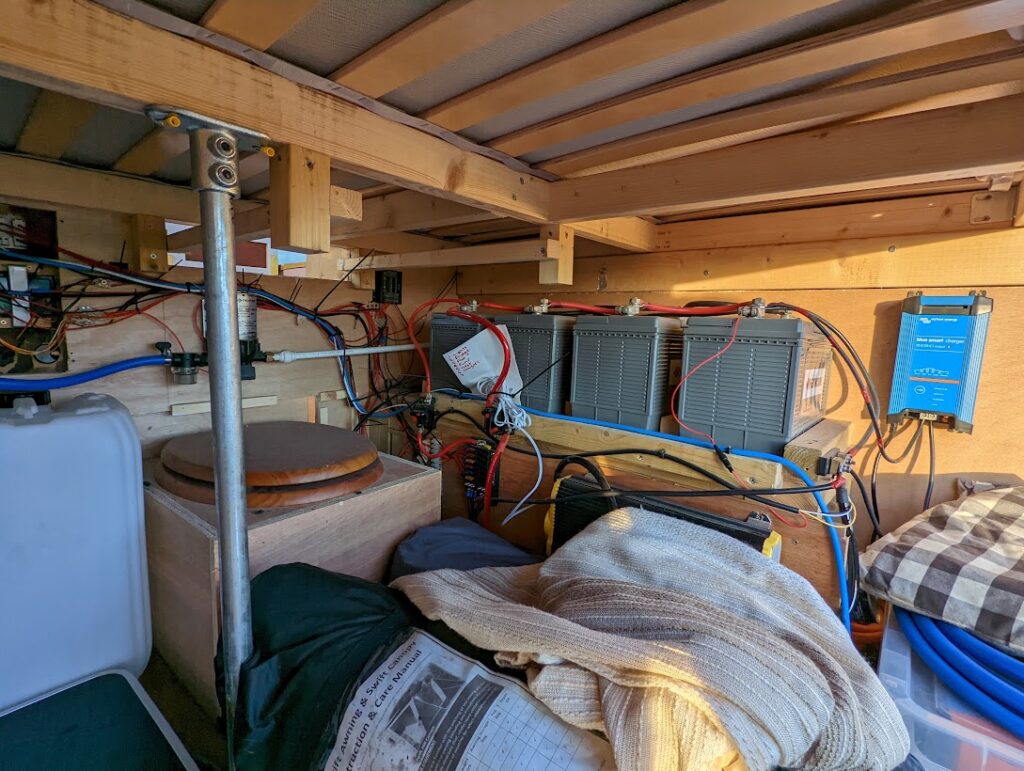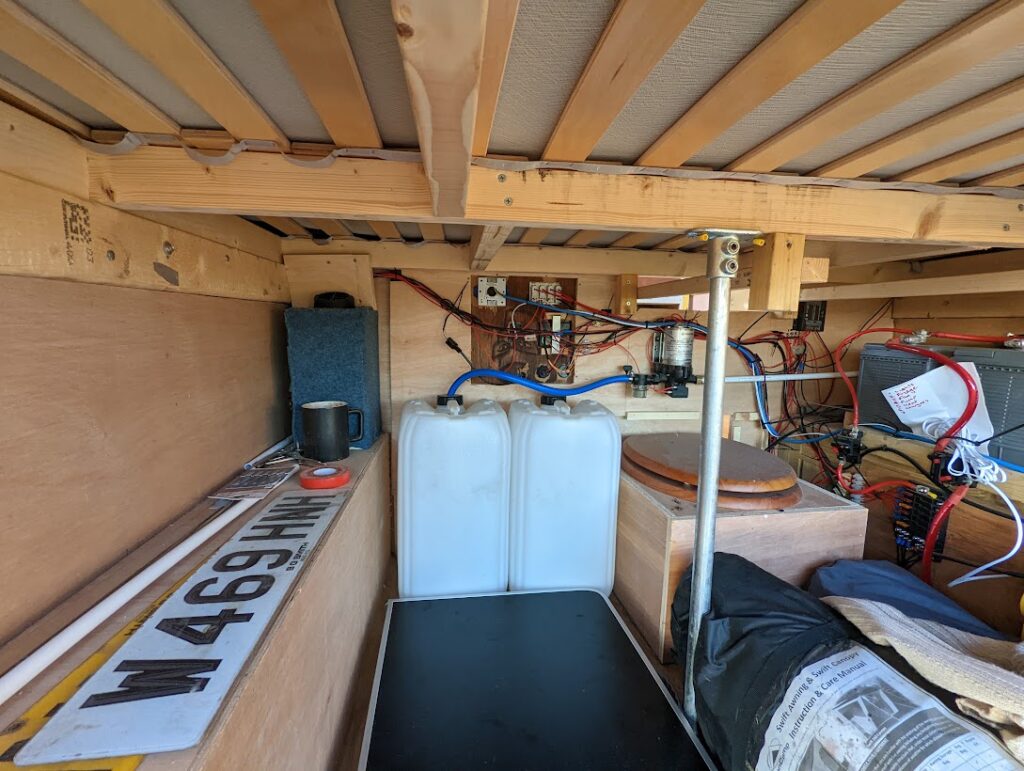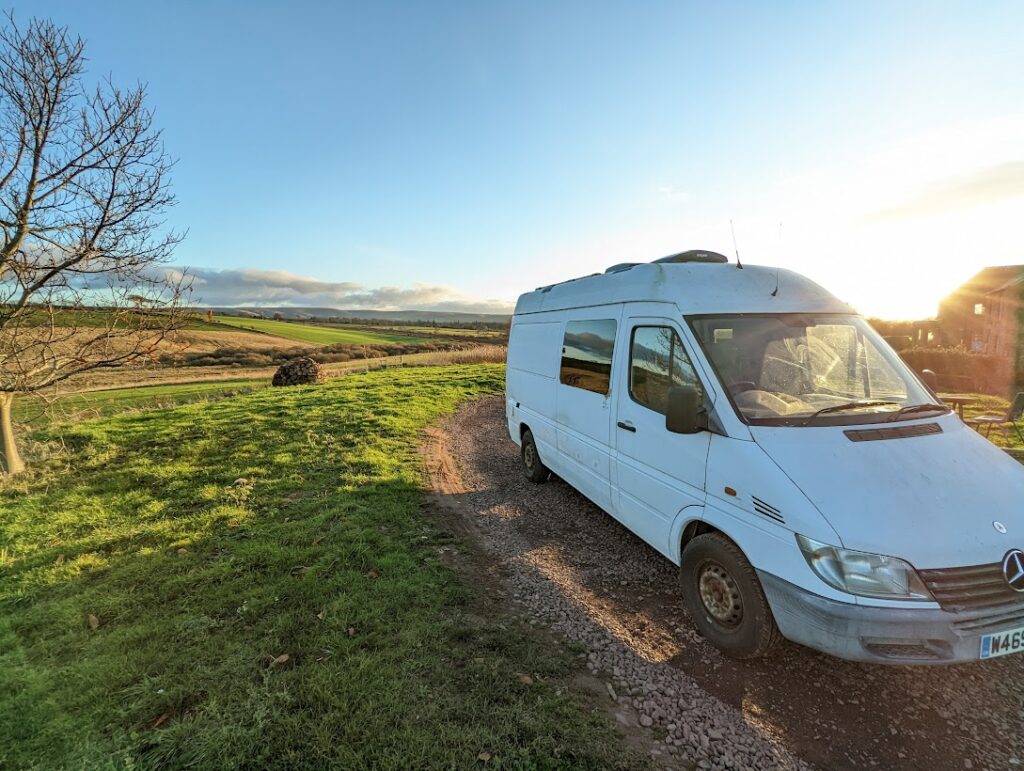 £8,500
2000 Mercedes Sprinter 311 CDi MWB 2.2L
Used
119,118 miles
2 Berths
---
---
Conversion Description
Watch the video tour of Morty, to get a real feel for him 🙂 https://youtube.com/shorts/WH0w6CZcP50?feature=share
Firstly, the van has had over £2000 of work done on it very recently, in the time I've owned it I had all the underside welding done, which means its protected for a long while now, and I've just had a welder repair all the rust spots on the body, including on the doors, and around the windscreen (which was removed, and welded all around the frame) . Also new brakes, new handbrake, new battery and a full service & MOT in last few weeks. All the MOT advisories have been seen to, apart from the rear license plate light. Also it was declared SORN in February as it wasn't leaving the property, but the engine was run regularly.
So it is with an extremely heavy heart, that I have to accept defeat on this conversion, that's brought me such utter joy (I guess with bouts of abject misery, in the name of full disclosure). Sadly with this year bringing several deaths amongst our family and friends, the stresses of starting a new business, and now my own health to contend with, I must finally accept that I have no time in my life to finish Morty.
This project would suit someone/or a couple, with limited resources to do a full conversion, but with enough DIY know-how to create the final flourishes that will make this noble steed, into a glorious stallion. 95% of this camper is complete, but I have sadly not been able to do any work on the van in almost 3 months. The final 5% is just some painting of the bench & kitchen unit, making a few doors, some grouting on the tiles in the kitchen, a sanding of the worktops with some fresh oil, some minor electronic works.
No expense was spared when it came to the electronic solar & shore hook up systems. For the most part, when called, everything was Victron.
3 x 140w Victon 'Blue' Solar Panels
4 x 100Ah Hankook Deep Cycle Batteries
Victron MPPT Solar Charge Controller
Victron Blue Smart Mains Charger (you can keep it hooked up indefinitely, it will keep your batteries conditioned as good as new)
Victron Orion, isolated DC/DC converter (for charging off the alternator while the vans driving, needs wiring)
2000w Krieger Inverter
Electric water pump system (cold water only)
Shurflo Trail King 40psi Pump
Recessed push fit plumbing for ease of upkeep
Isolated inline filter, both next to the pump, and under the sink.
2 x 25L Fresh Water, 25L grey water tank. For ease of use, everything is inside the van so you can fill and empty your water without the need for specialist pumps etc.
Kitchen
11L GasIt Refillable LPG system, Underslung tank.
Oak Countertop
Marine ply units.
2 hob domestic burner, with real cast iron rests (I'm an avid chef, and camper stoves suck)
Thetford Spinflo Oven w/ grill (this thing is legit!)
Maxx Air Flow Fan for ventillation, this thing is both a fan, and an extractor, and is honestly worth its weight in gold!!
Large Pan Draw under oven, and 3 full sized draws, for cutlery, food store etc.
2 large overhead storage cupboards that go the full length of the drivers cabin, these are carpet lined and insulated (they just need doors)
45L Compressor Chest Fridge/Freezer (that's right, theres a freezer, for the essentials like ice for G&T's and ice cream). It is a compressor fridge, so the outlay once at temperature is over an amp or 2, but I also built it in under the bench, next to a draft so the whole unit stays very well chilled, meaning less energy outlay to run it.
Bed
Custom Made, Foam Double Mattress. I have a bad back so this mattress has all of the additional extras for lumbar support, and is honestly super comfy for those who like their mattresses on the firmer side. The bed is built width ways, with bumpouts at the foot and head to maximise on room. I'm 190cm (6ft3) and can sleep straight if I go diagonally, my partner is 5″9 can sleep straight no problem, its just the curse of the tall guy in the vans. The frame is made of solid CLS, real bed slats underneath, and reinforced with steel poles from the underside, Solid as a rock. It also has an outfeed from the diesel heater underneath it in the garage area, heating and ventillating the mattress from underneath keeps it mould free, and nice and toasty on those cold nights.
Other Features:
-This van is insulated to within an inch of its life with 4 different types of insulation used, rigid foam (Kingspan) for the larger parts), Synthetic wool insulation (made from recycled plastic bottles, same R rating as wool insulation) for the smaller crevices, expanding foam insulation, for any remaining gaps, and then all wrapped in ThermaFoil insulation roll, and sealed with aluminium tape to create the vapour barrier. There are photos of this whole process that I'm happy to share with anyone, to show that this was a professionally prepped conversion.
-Diesel Heater with dual vents, both in the main living area, and under the bed, for a fully heated van, and to ensure that no mould or damp is created under the bed in the garage area. I lived in the van last winter, and with 15 minutes warm up time, the entire van was like a sauna, and it retains heat really well.
– 2 tinted side windows installed, they fill the van with light in the morning, the one on the sliding door opens, the other does not.
– Rooflight which opens for extra ventillation, complete with bugscreen and blackout blind, measures 700×500, installed infront of the kitchen to allow 6″3 me, a little square of space that I could stand up straight 😂.
-There is a wardrobe, with space for some shelves to be put in, there is a rail, as I'm very partial to a collared shirt, and i couldnt have them getting all creased now, could I? Fits an impressive amount, without swallowing the space.
Things that are needed:
As mentioned before, there are some minor details I sadly havent been able to get to, during to this being an extremely stressful year for myself and my partner.
-A slideout table, would be great for the bench seat, the hole is cut in the bed frame, and the supports are there, just now a slab of wood in the correct dimensions with some drawer slides and the job is done.
-Painting the bench seat, and the kitchen units. they've been primed in white, now just awaiting the colour of your choice. That being said, the walls are pink (that's just my vibe I'm afraid), so you may actually want to repaint it all.
-The drawers need doorknobs, currently just have screws.
-Doors for the overhead cubbys above the kitchen, and doors for the overhead cabinets at the foot of the bed, you may want to keep them open like I chose to, or put a door of some description on there.
As you can see I put a video up as it gives a much better idea of the space in there, if you have any other questions about the space, please feel free to call or email.
The price is £8500, this is based on the amount I've spent on this van, not including my own labour. This is a fair price, based on the quality of the kit in the van, and the low mileage of the van. As such I am not open to offers, and anyone who messages with one will be ignored. I'm in no rush whatsover to sell, but would just like it to go to a good home.
---
The contact details for this vehicle are no longer available because it has either sold or the listing has expired.
---
Registered Type:
Panel Van (meets DVLA standards)
Belted Seats:
3 Belted Seats
Vehicle Length:
5.60 meters
Converter Type:
Self Build - Handcrafted Start-up
Conversion Condition:
Used - Refurbishment Needed
Max Weight (MAM, GVW or MTPLM):
3,500kg
Unladen Weight Verified:
No - the vehicle has not been weighed since completion
---
---
Please note: Quirky Campers do not inspect the listings for accuracy or check campervans in person. We have asked sellers to provide evidence of certificates and paperwork however you MUST check yourself that the information provided is present and correct. You will need to exercise the normal due diligence when buying any vehicle.
---