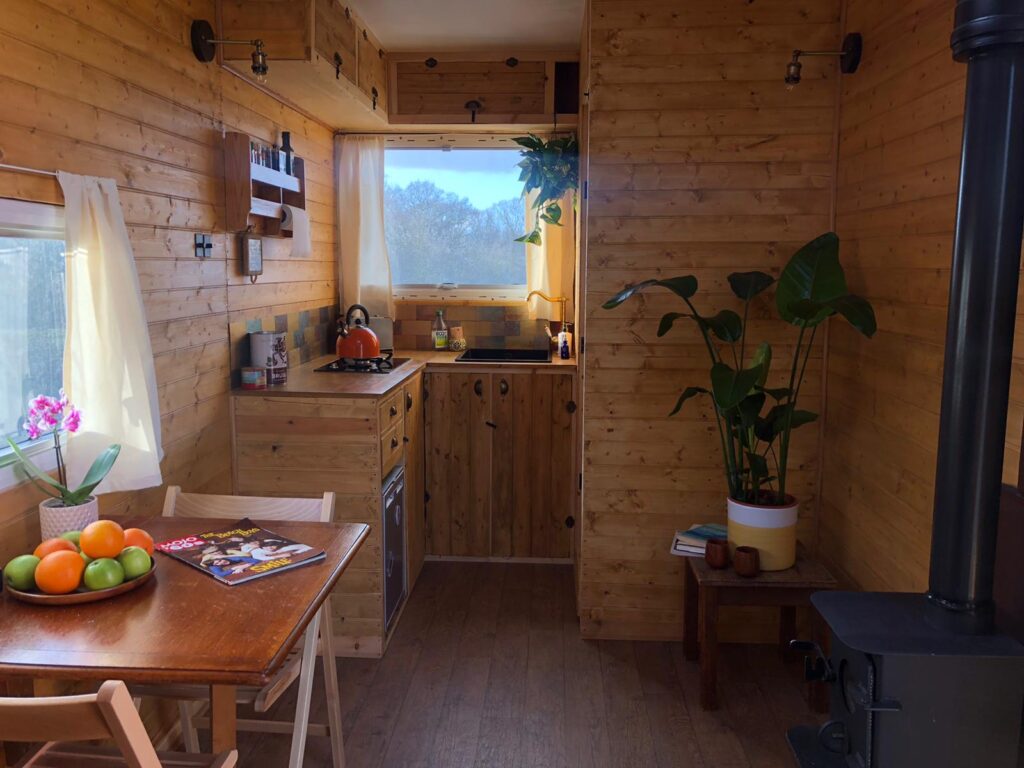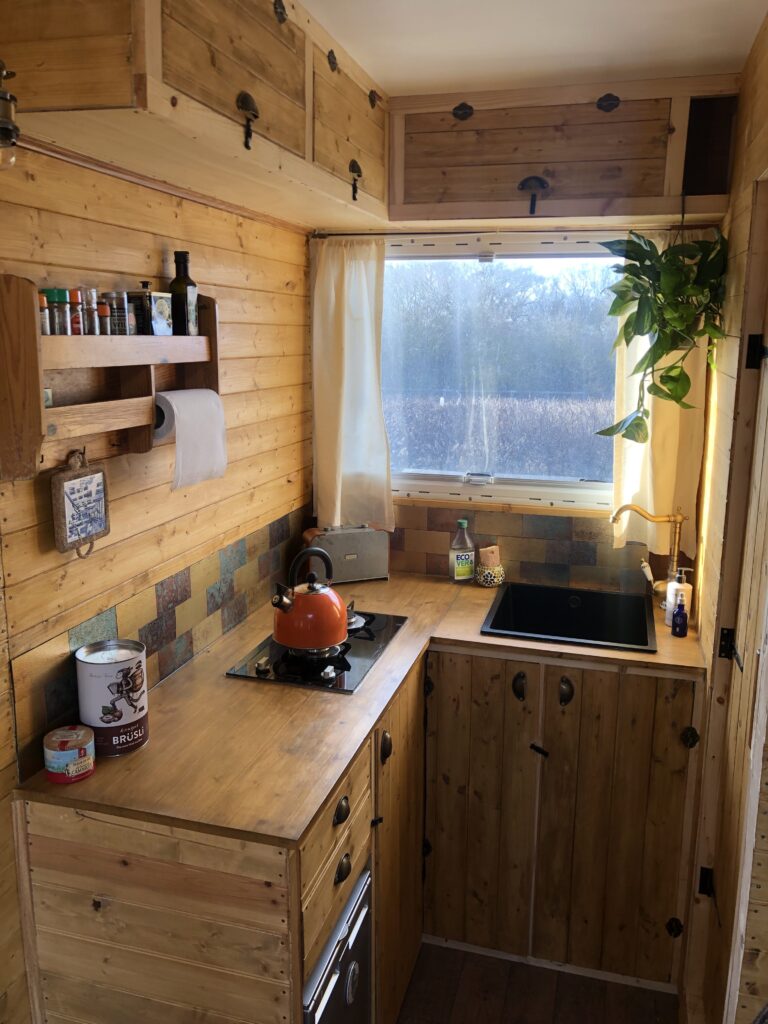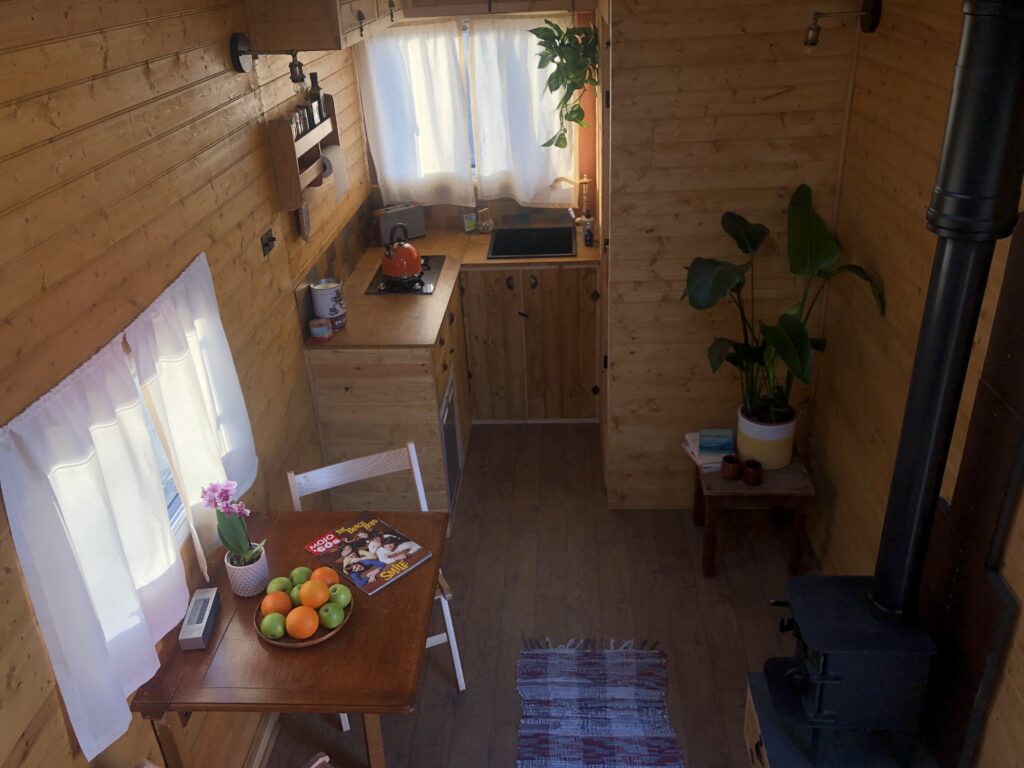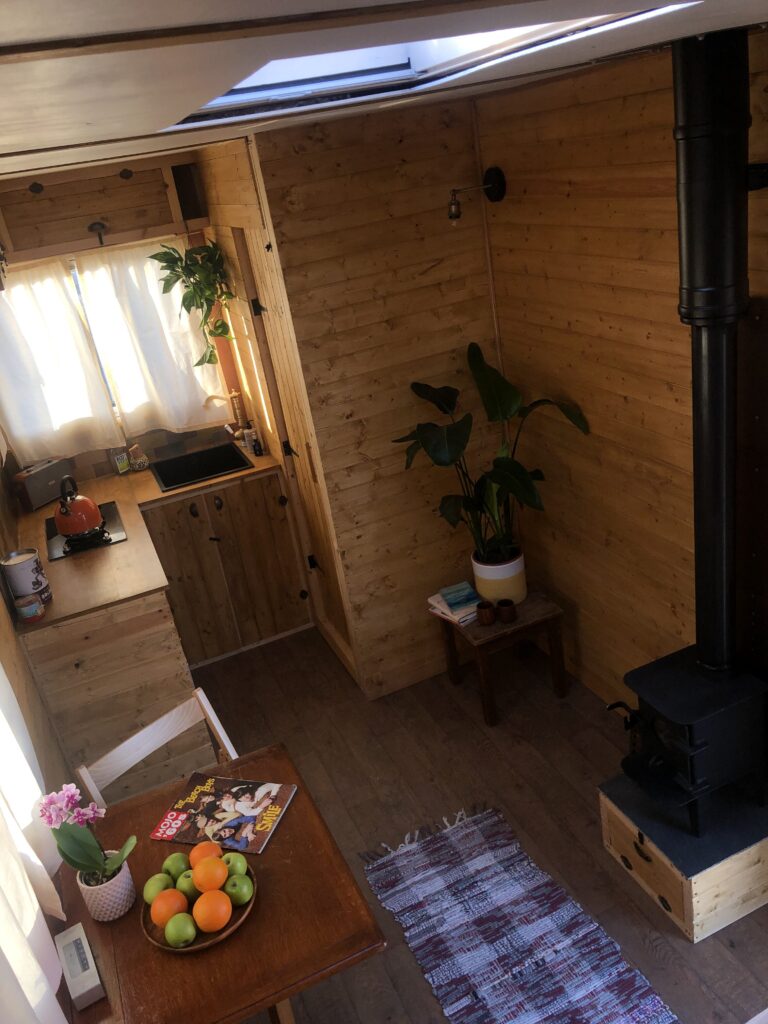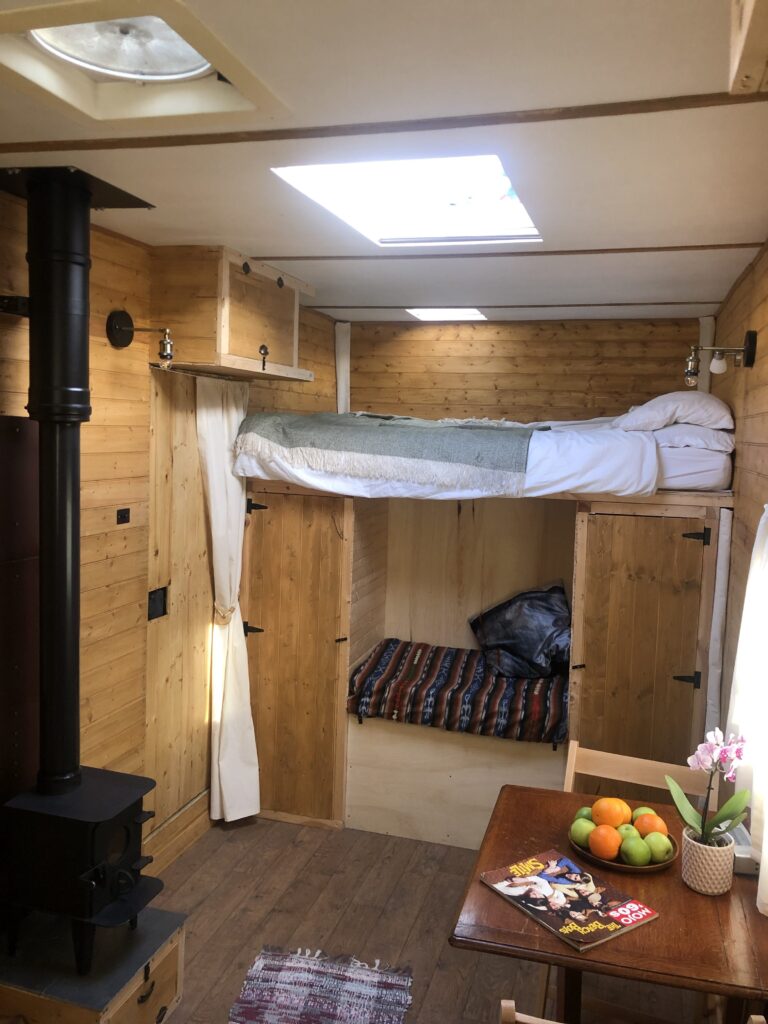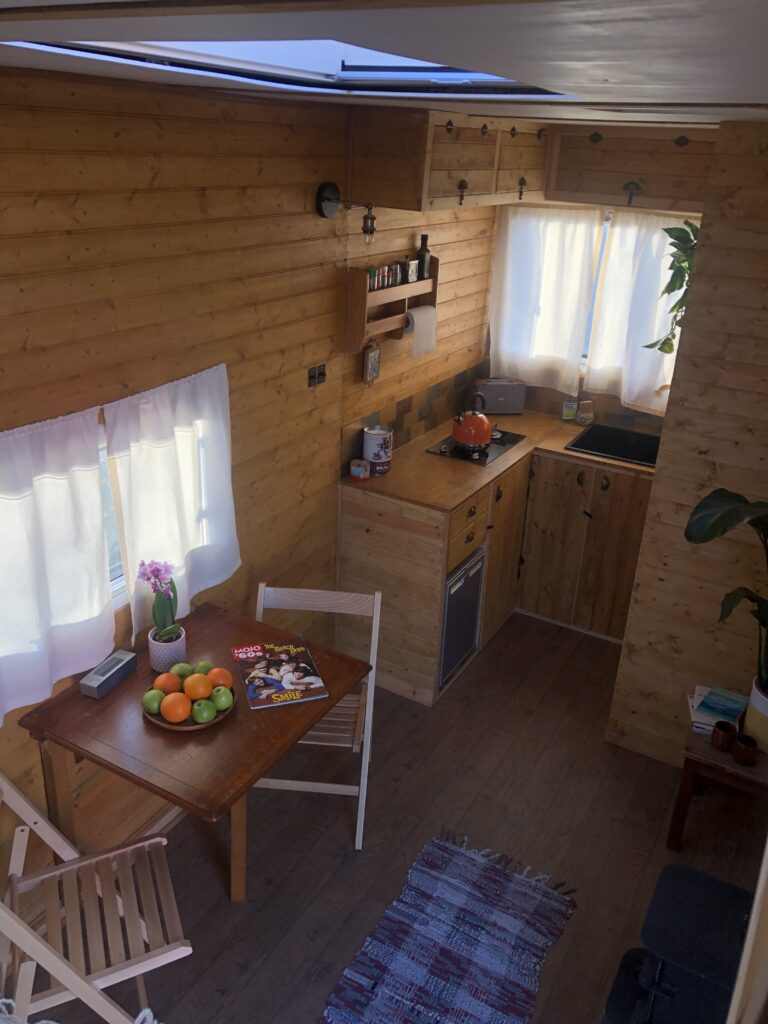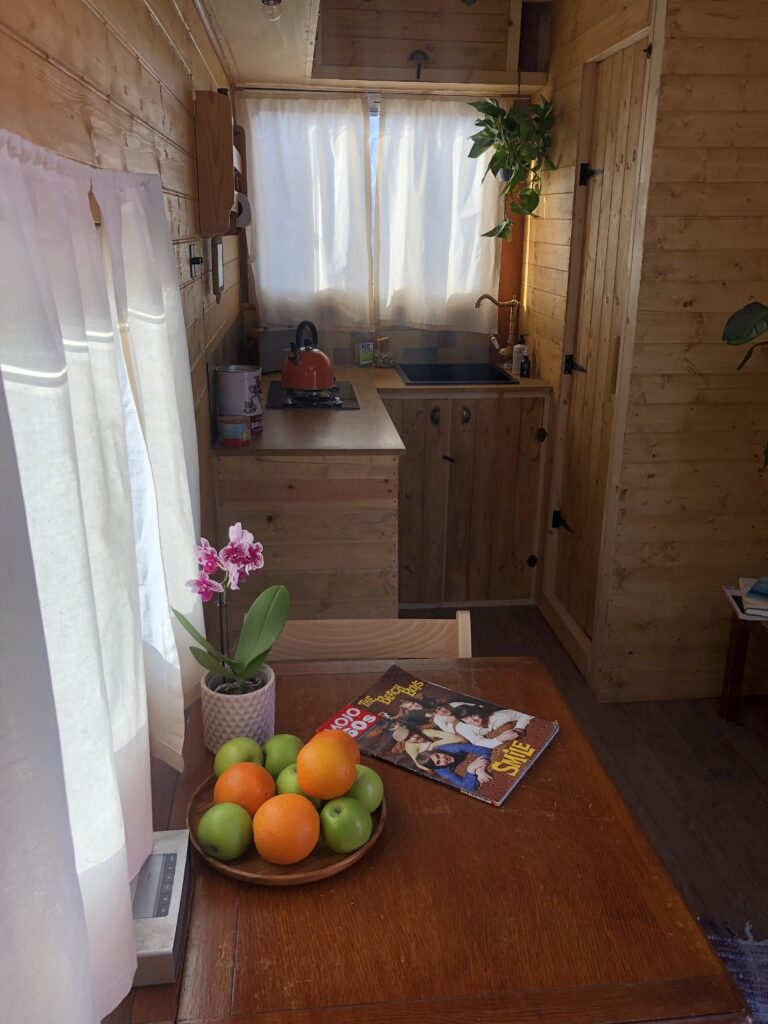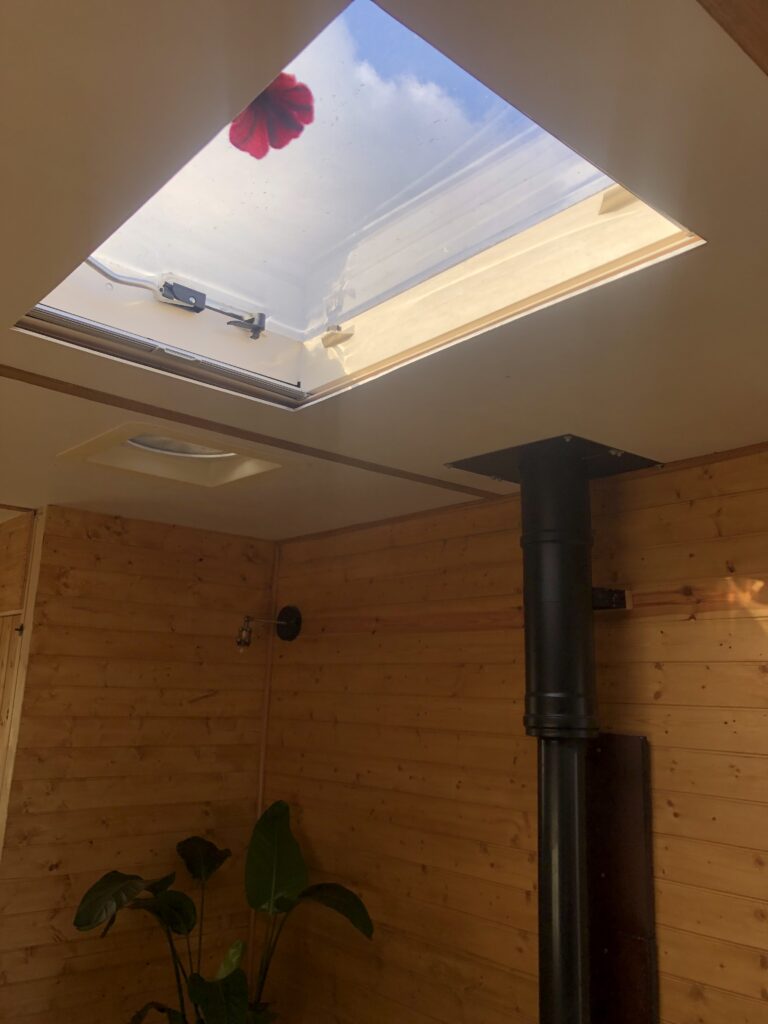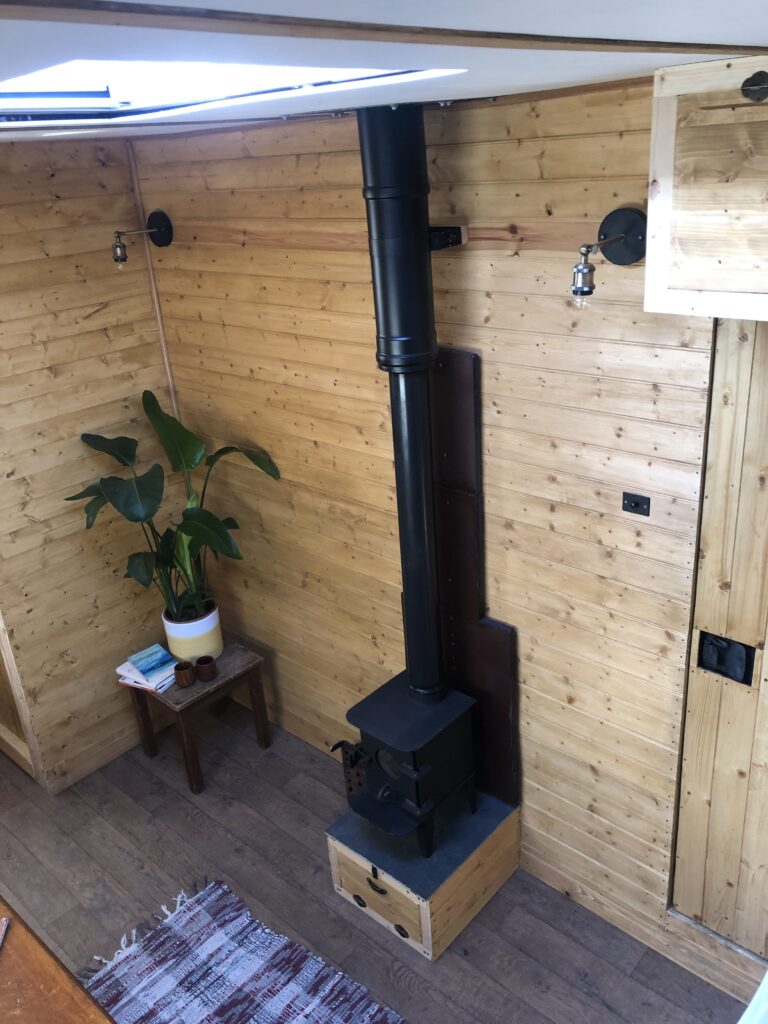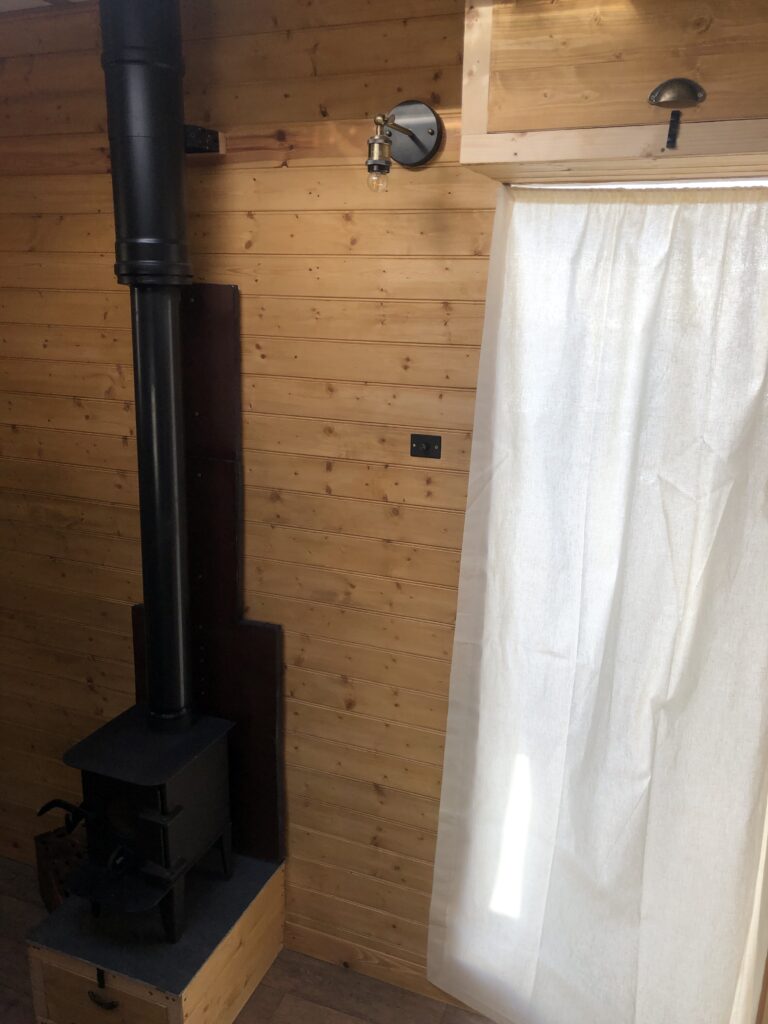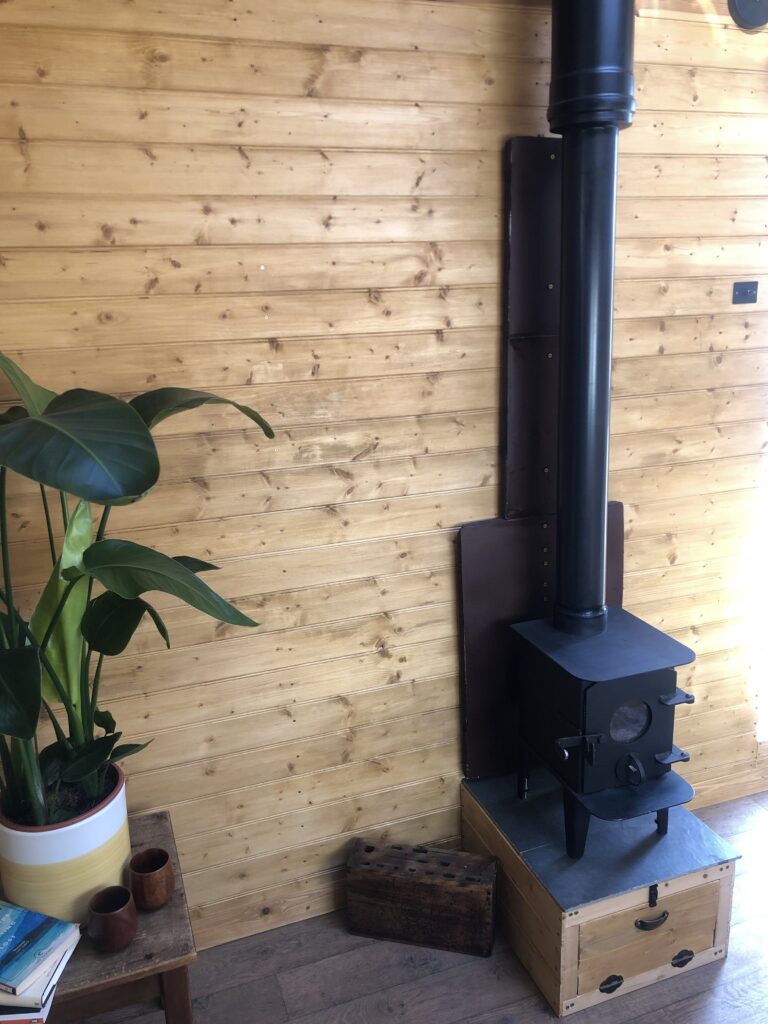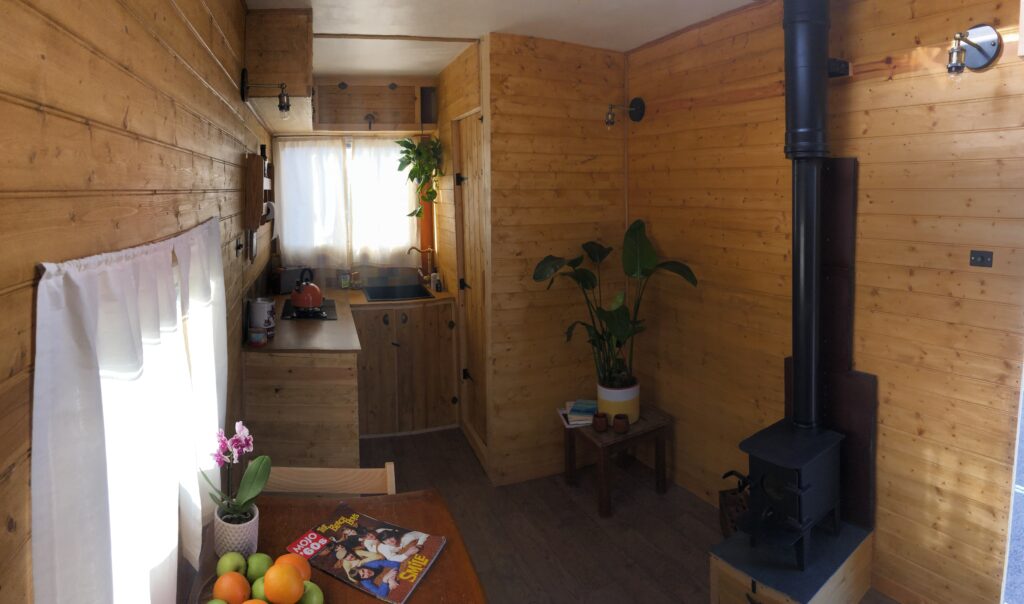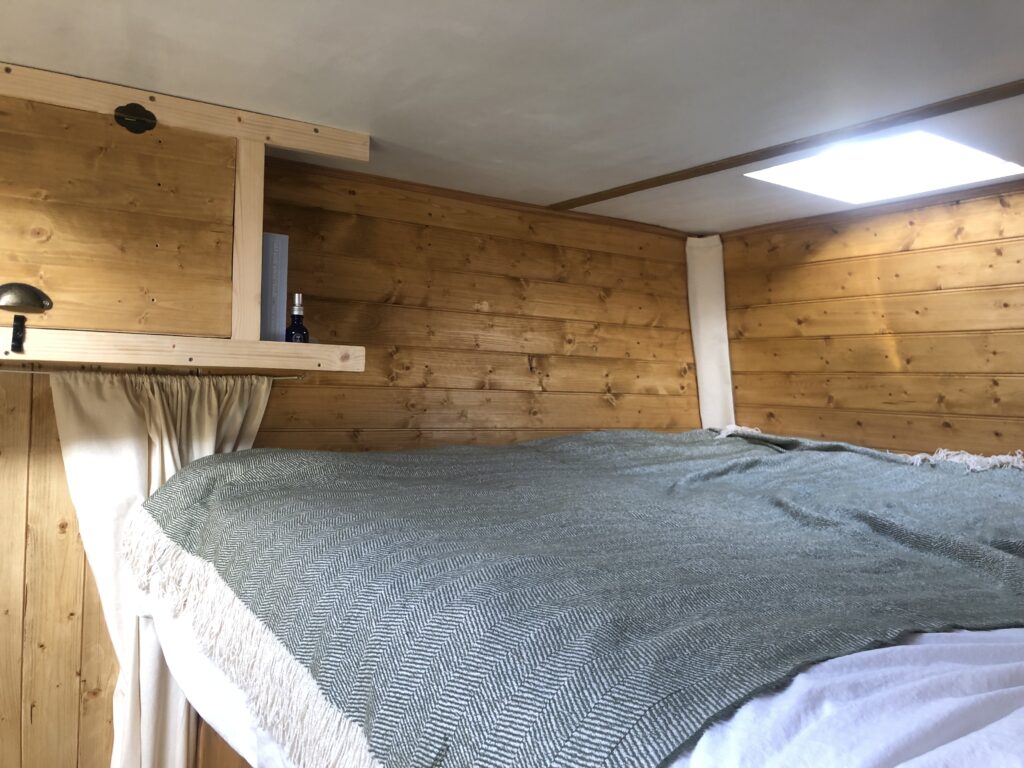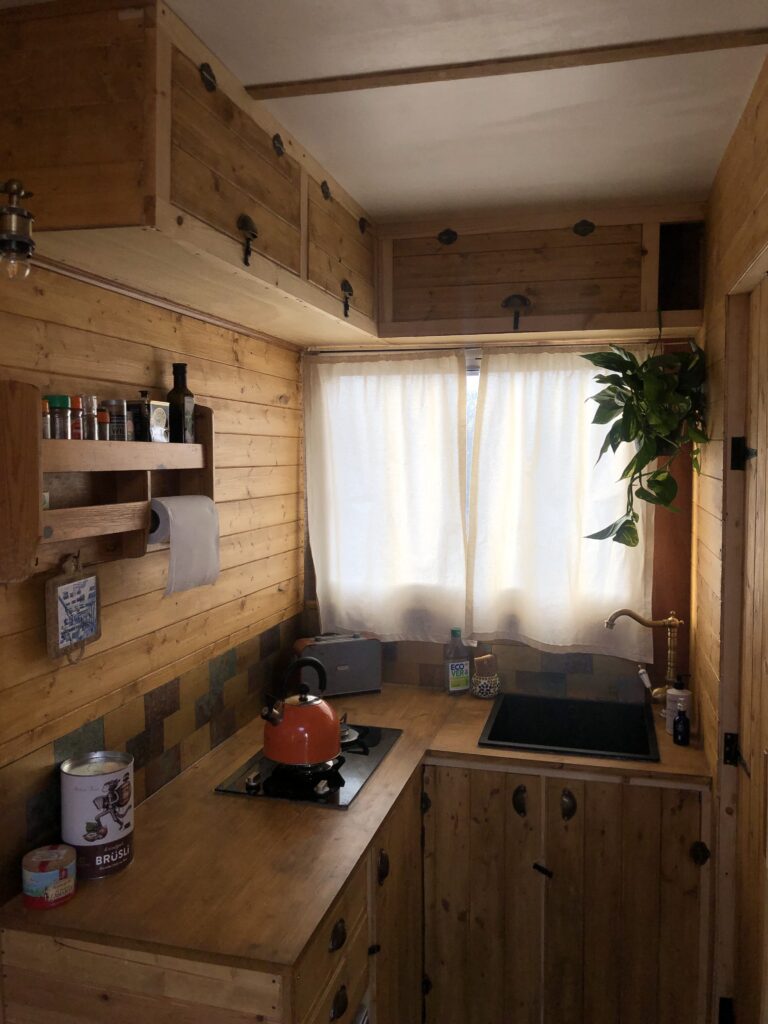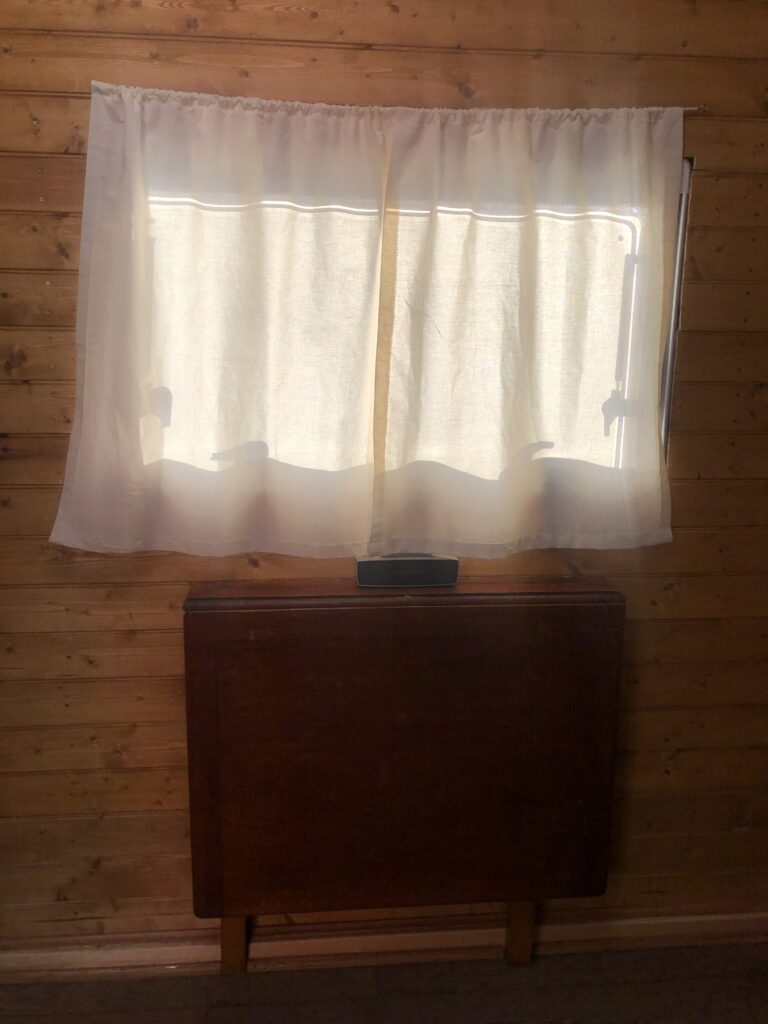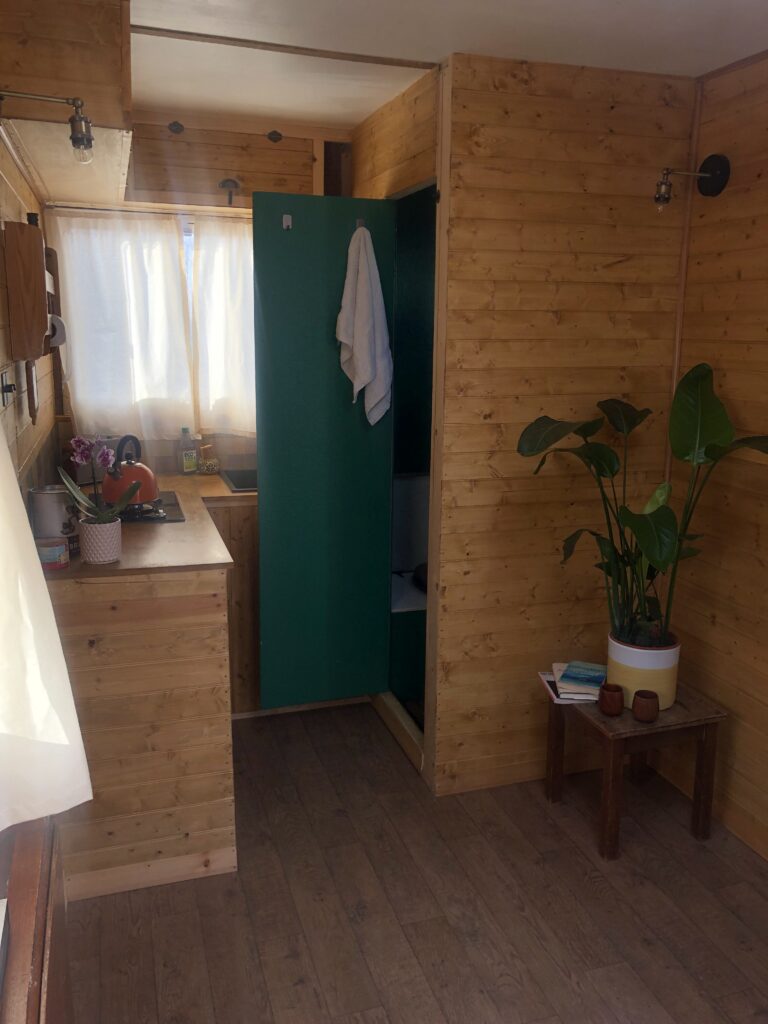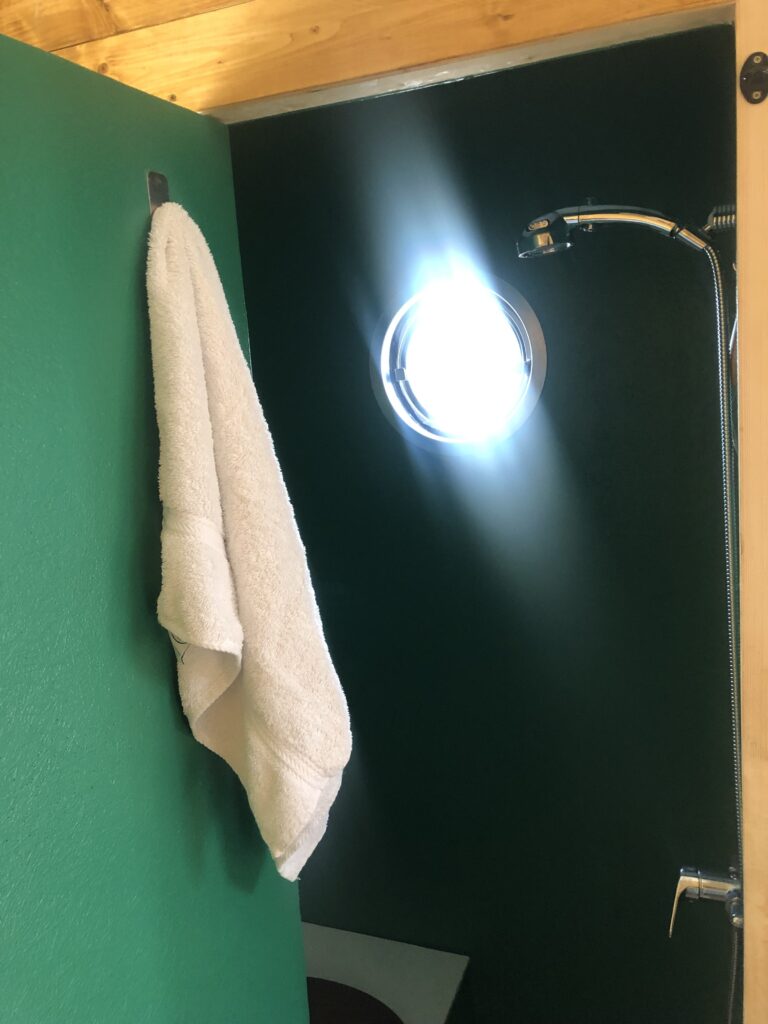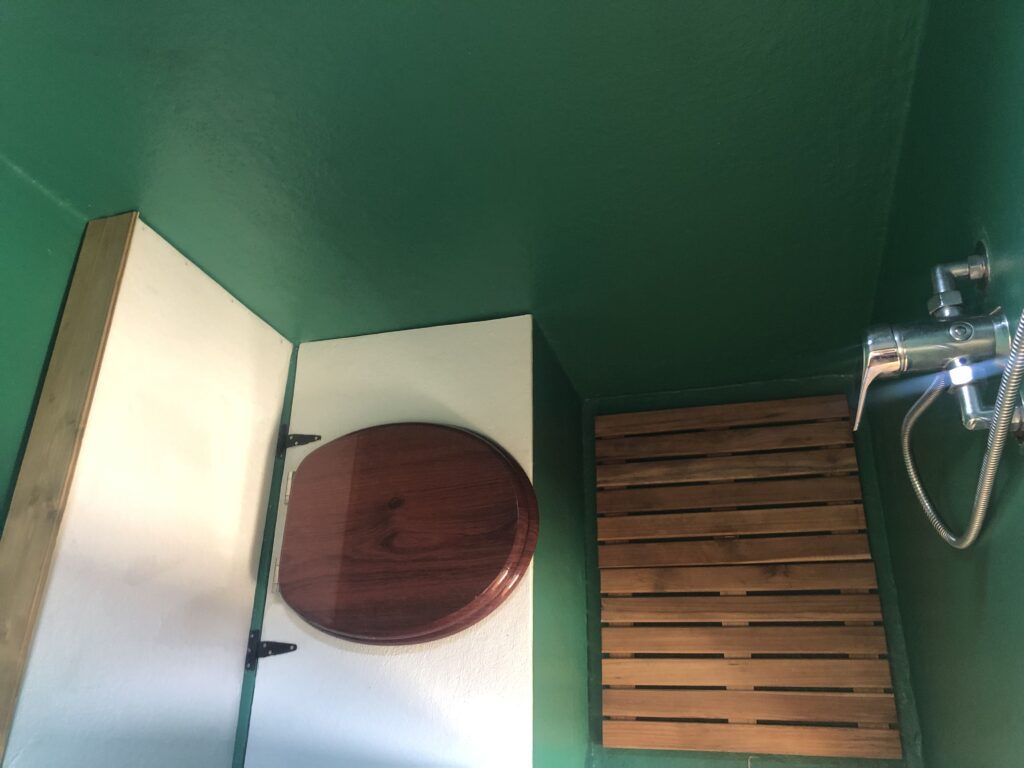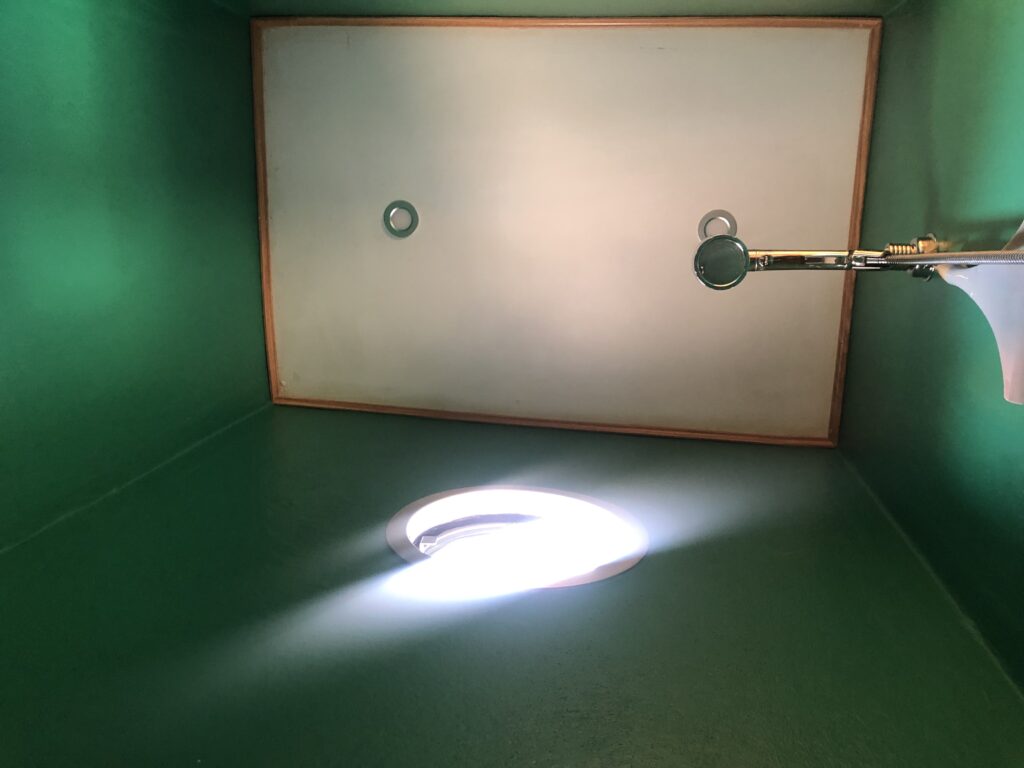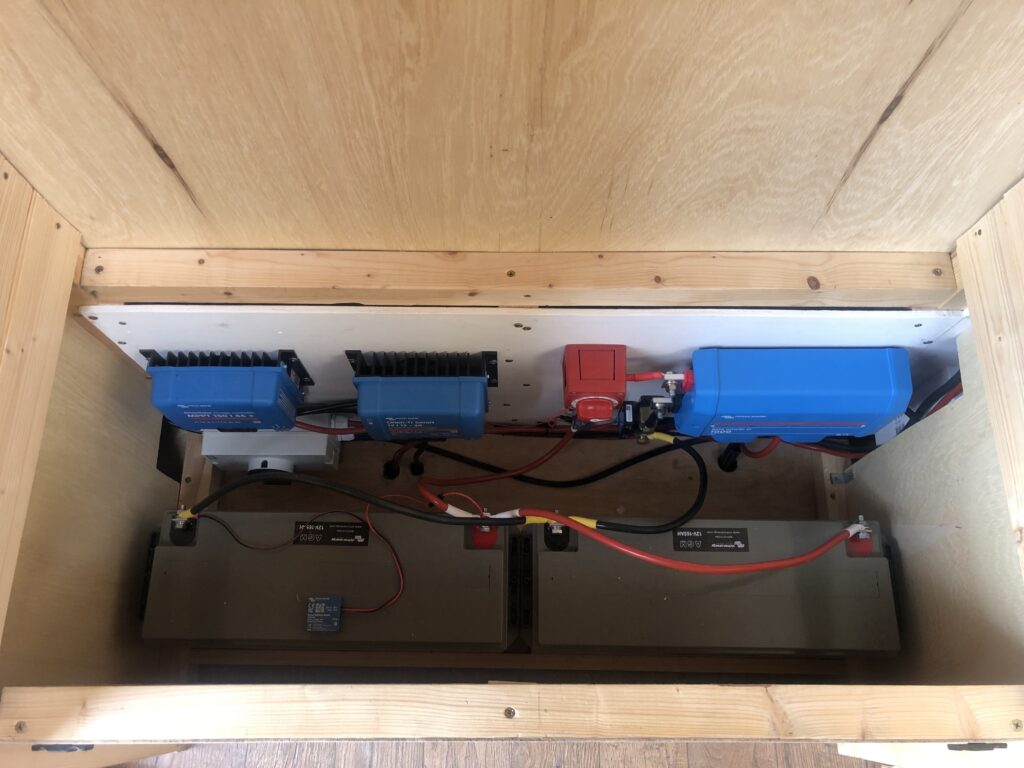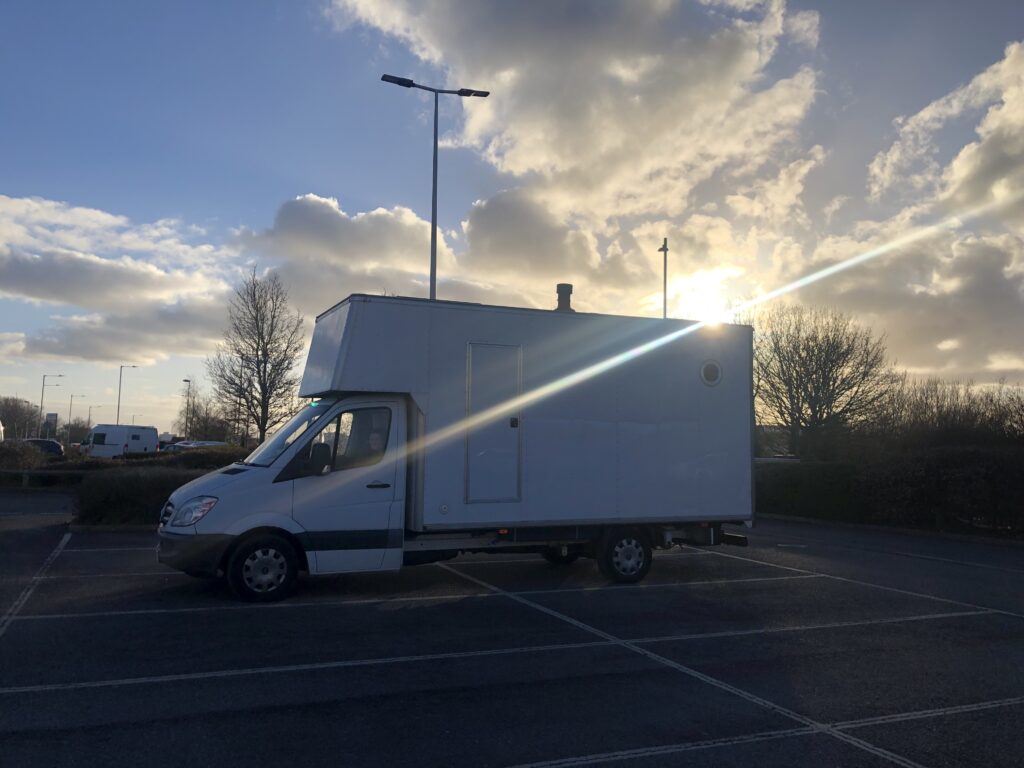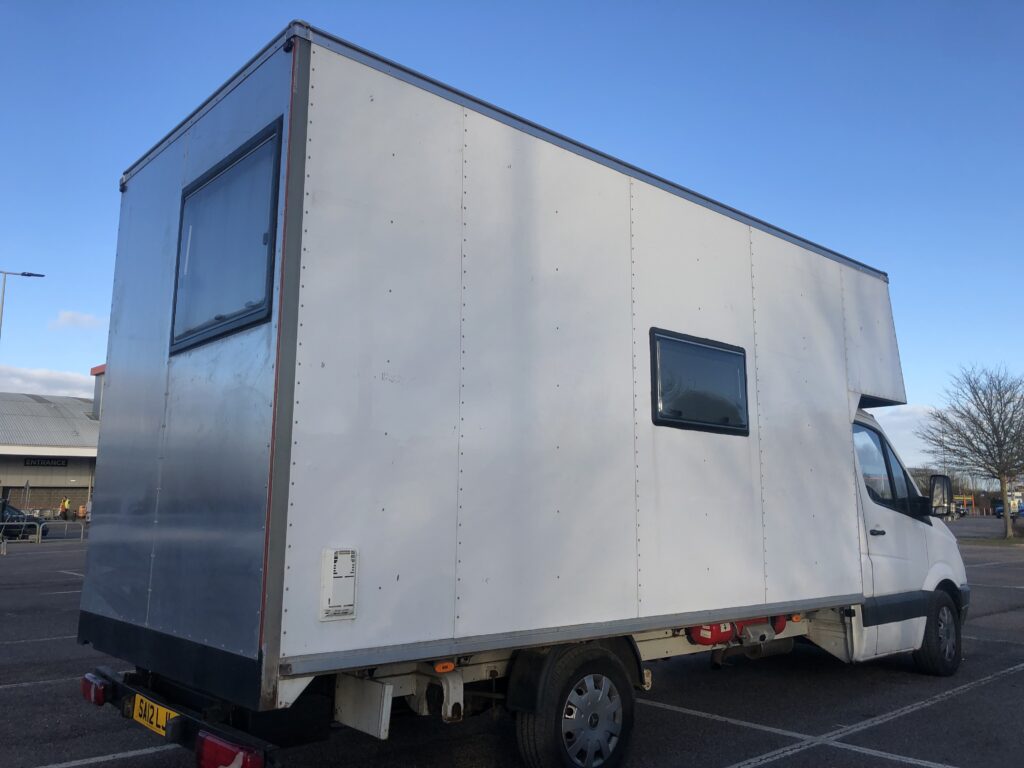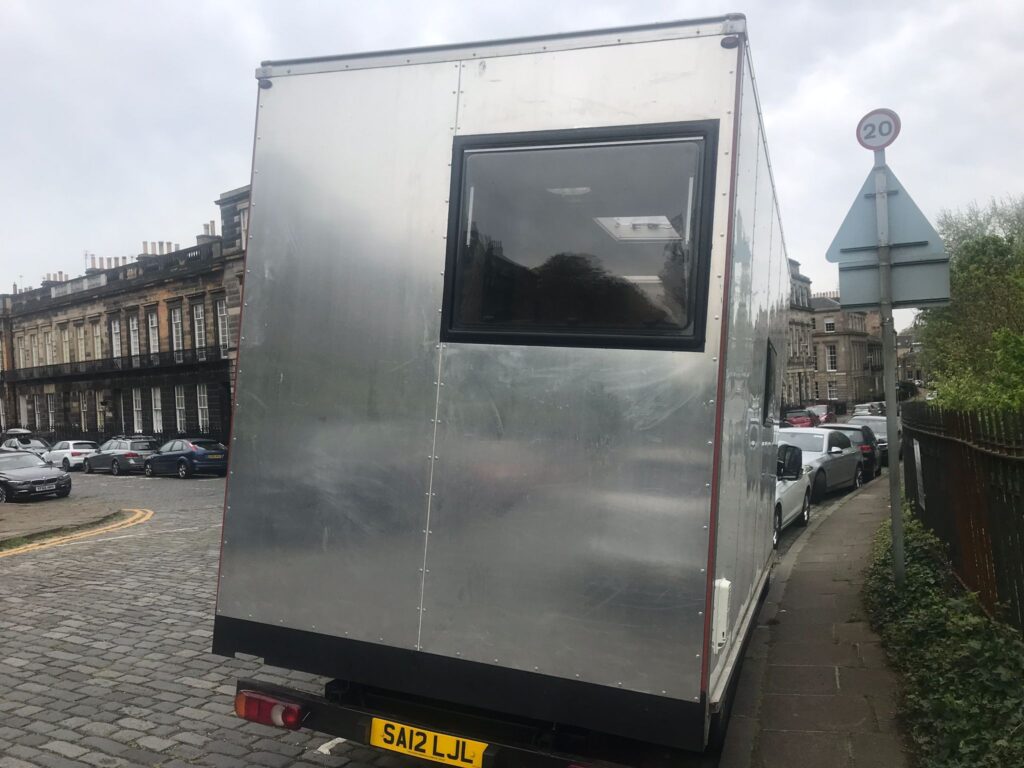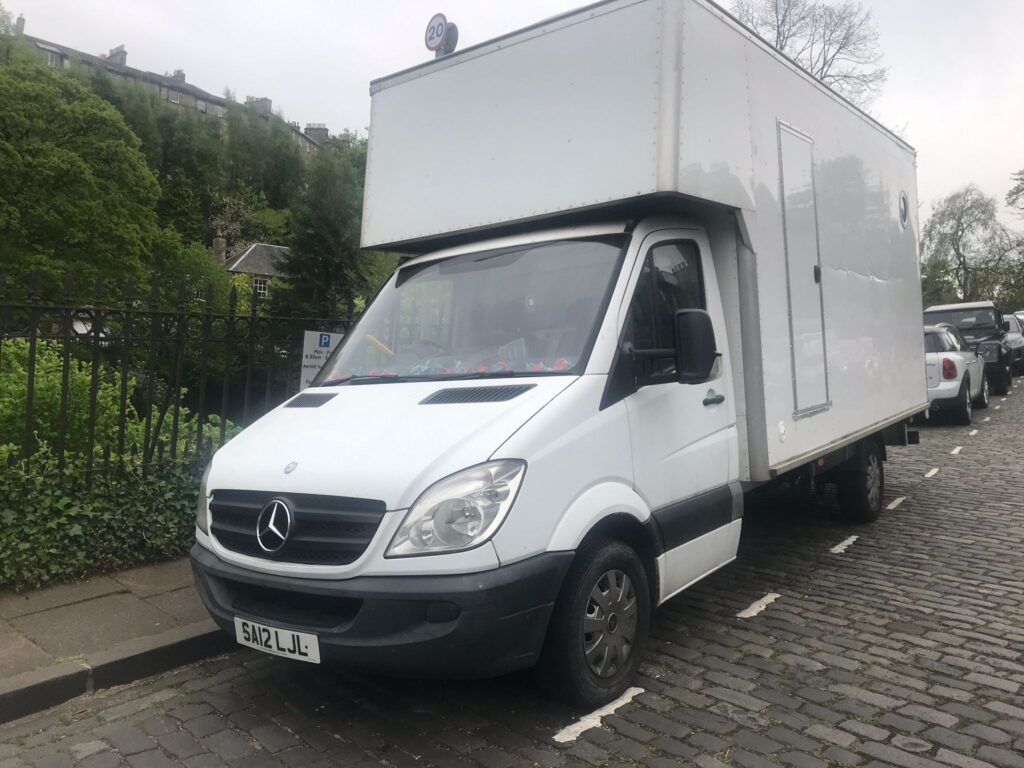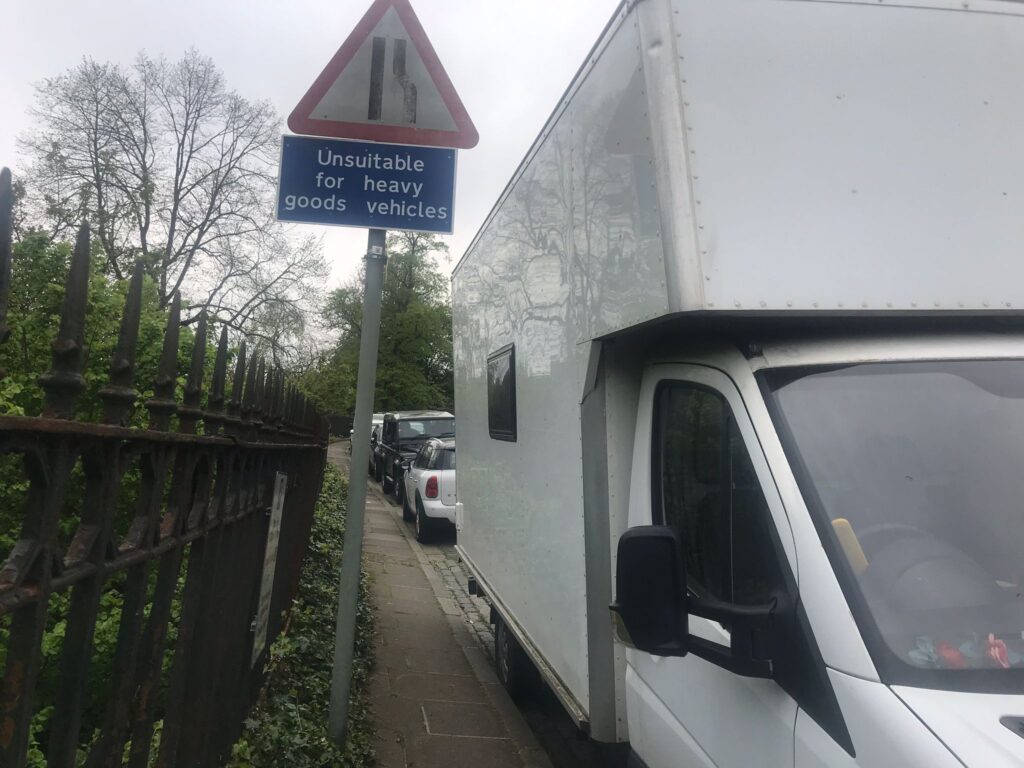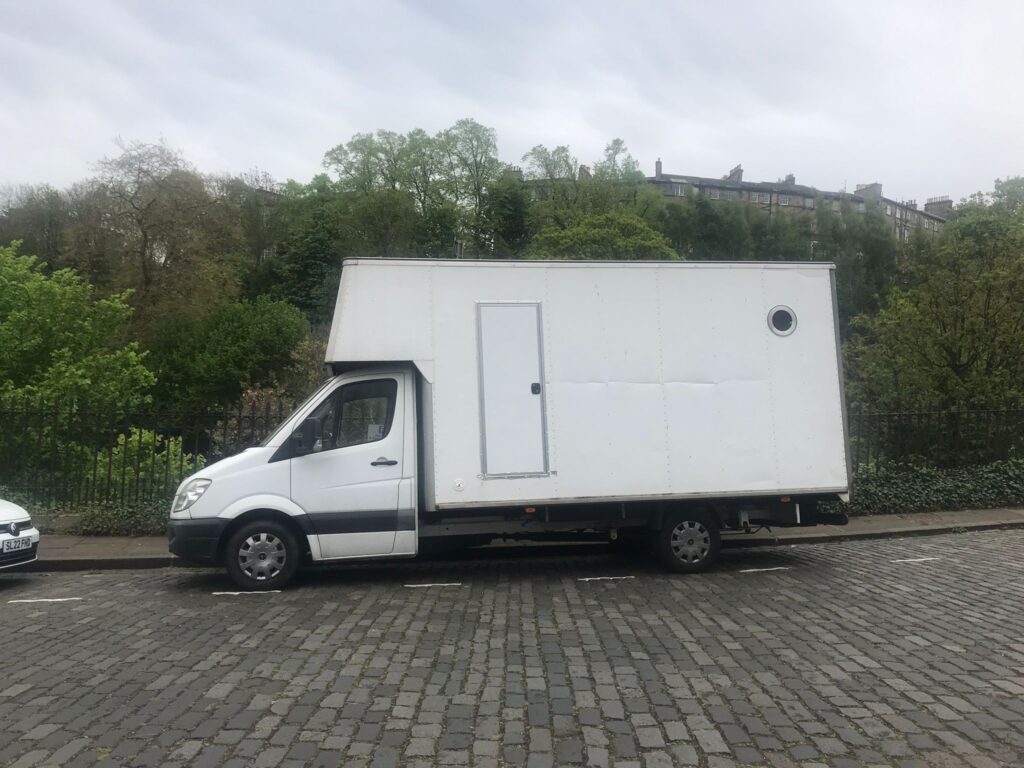 Sold
£24,999
Mercedes-Benz Sprinter 313 CDI LWB: Luton Box
Used
199,513 miles
3 Berths
---
---
Conversion Description
Reduced price for quicker sale!
Video tour at the bottom👇🏻
So much love & care has been poured into the creation of this custom built fully off-grid home on wheels. We've enjoyed living fully off grid (with no bills!) for a year now and have loved every second but it's with heavy hearts that we have to sell our Little Jolly Luton to its new adventure buddy/s as we're moving onto a canal boat and can't afford both. This gem has a bright and spacious interior build and is filled with only the highest of quality appliances. It is equipped for comfortable full time living though all seasons, with a skylight fan for the hot summer days and a wood burner for the snuggly winter evenings. This beautiful conversion is well and truly a one of a kind tiny home on wheels. It was meticulously designed and custom built over two years. Every inch of the van and every detail has been considered to create a cosy fully off-grid home on wheels. Before beginning the interiors we went to town on the shell. Pulling up the old van flooring, derusting, pressure washing and applied black hammerite paint to the whole chassis to ensure a solid foundation. We then removed the roller shutter and had 'HGV London' build us a back wall metal structure professionally by hand. We then relaid an aluminium floor and back walls which goes with the brand new aluminium roof to create a fully aluminium box. We did this because its lightweight and doesn't rust, so should last a lifetime! Once we had the foundation in perfect condition we were ready for the rest of the build.
Reduced from £30,000 to £24,999 for July!
LJL deserves it's new adventure buddy/s sooner rather than later, as this beautiful space needs to be enjoyed!
Beds Description
2 Adults + 1 Child
Full King Size Fixed Bed – 150cm Wide x 200cm Long.
Sofa cushions can act as a small third bed when laid on the floor.
Electrics + Plumbing
Electrics we outsourced help from 'Tiny Build Electrics'. An incredible company that are there with you every step of the way, with zoom consultations and a whatsapp group. This was fundamental in ensuring the electrical setup was immaculate and professional – with top of the range Victron parts used throughout. It was then double checked by an external electrician, who happily gave it a glowing EICR (Electrical Installation Condition Report).
The gas and plumbing was installed by an amazing Quirky Camper approved converter as we also wanted both of these important parts of the conversion to be safe and solid and we're very glad we did, his work was exceptional.
Details – Two LG Solar 325WpCello NeON2 mono solar panels are mounted to the roof and connected to a MPPT 150 | 45 solar controller which feeds power to the x2 Victron 165AH AGM leisure batteries. There is also a Victron Orion-Tr Smart DC/DC charger which charges the leisure battery whilst driving. Fitted with a phoenix 12 | 800W Victron Inverter which gives 240V power to the plug socket. All the electrics run to a 12V busbar fusebox. We've kept the schematic diagram, detailing the map of electrics. As well as, the instructions on how to connect to the Victron app, giving you live updates of your power usage direct to your smartphone. The lights in the space took great consideration, connecting them all to a dimmer switches allows you to control how much evening light you desire.
Fitted with an external 75litre water tank with locking external water fill up point. The tank supplies water to the kitchen tap and shower via a Shurflo water pump and Fiamma accumulator. The system ends in the 75litre waste tank, with an easy to access spout to pour the waste water down the drain. There is a Malaga 5, 13 Litre, Water Storage Heater (gas), which with the flick of a switch will heat the water in around 15 minutes. For gas we have a 25 litre Underslung GasIt LPG gas tank, with external fill point and gauge. It costs around £11 to fill. Supplies gas to both the Water heater and Cooker. It is incredible how long it lasts!
The Kitchen
If you like natural light then you will love the kitchen window as it fills light into the entire space. The natural linen curtains filter the light beautifully if you want some privacy but to still soak up the daylight. For the evening, there are thermal blackout blinds attached to every window creating a dark space to deeply rest, wherever you're parked. As well as, individual fly screens. Equipped with a black composite kitchen sink, big enough to store all your dirty dishes and a vintage gold tap that is supplied with hot water from the 13 litre Malaga 5 boiler. The sleek, contemporary design, of the Thetford Ignition Topline 922 2 Burner Hob features two semi rapid burners and 12v electric ignition. It has been ideal for cooking every type of delicious meal. Along with matching the colour of the sink, creating a stylish and clean feel to the van. With a spacious wooden worktop that sits above the kitchen units which, along with the walls, have been oiled with the premium Osmo oil and wax. Overall gives off a super warm feel to the interior. We chose Osmo for it's dirt and water repellent qualities, as well as being based on natural plant oils and waxes. The kitchen comprises of a cutlery drawer, plenty of storage cupboards and a Dometic CRX 50 Fridge/Freezer. This smart refrigerator has a stainless steel effect front, offers 45L of cool storage, including an optional 4.4 l of freezer space. It's also superbly efficient and generates minimal noise. The top cupboards create even more storage with a warm led strip lighting above and a wooden reclaimed spice rack underneath.
The little touches include Tarnished Copper two gang plug socket, touch reading light.
The Bathroom
The bathroom is fully lined in fibreglass and topped with emerald green topcoat; this creates a water tight wet room, with a seamless finish. An amazing aluminium porthole window fills the bathroom with light, the window can be opened or you can remove the glass to allow lots of ventilation. The High Pressure Showerhead with ON/Off Pause Switch, 3-Settings Water Saving shower has excellent pressure and the boiler will heat up enough water to for two decent showers or one very luxurious one. The bathroom houses a composting toilet with separator and storage for sawdust behind.
The Living Space
We chose to take off the roller shutter and build a back wall, to create a more contained feel, allowing as much natural light to filter through, expanding the spacious feel. The centre piece of the living area is the cutest log burner from Glastonbury Burners, that heats up the van very quickly to create a cosy and homey atmosphere. It sits above a storage space to store all your logs to keep the burner stocked up on those chilly nights. With a glass door, you can sit for hours watching the flames dance away, giving off a lovely orange glow. The sofa is made up of memory foam for extra comfort and can easily change position to create a single camp bed next to the fire when needed. From the comfort of your seat you can enjoy the views from the three windows and out of the front door. Again, the curtain in front of the door creates a soft partition when you're wanting a little privacy but still soaking up the sunny beach rays. The door is fitted with a lock from the inside and double lock from the outside for extra security when leaving the van. The living area is filled with light from the clear opening skylight which also has a fly screen and thermal blackout blind. The storage continues with two wardrobes either side of the sofa, one with shelves, the other a space to hang clothes. In addition, there is another hanging cupboard above the front door. There are 4 industrial wall lights with vintage wall sconce lamp fitting fixtures that give off such a comforting and relaxing light. The dimmer gives a huge range of lightness to connect with what mood you're feeling. The bespoke table, folds neatly away leaving a shelf top wide enough for a speaker and wine bottle, opening the floor space up for many different activities. Two yoga mats fit perfectly next to each other in the space.
The Bedroom
A Full king size 6" memory foam mattress sits above the cab, the Luton box was built to create a spacious, light and airy bed area. Reading touch spotlight, with a shelf that extends from the hanging cupboard to store books and alarm clock. The mattress sits on-top of anti moisture underlay to ensure good airflow, and is also insulated with 50mm PIR board insulation to ensure no heat loss. The Dometic skylight gives incredible views of the stars when going to sleep and the most glorious morning views to wake up too.
Electrical + Plumbing + Appliances
x2 325W Solar Panel
x2 Victron 165AH AGM leisure batteries
800W Inverter
Victron Orion-Tr Smart DC/DC charger
12v Busbar Fuse Box
30Amp MPPT Solar Controller
Isolator switch
240V Plug Socket (Works though Inverter)
2x 12V Double USB Sockets
12V Shurflo Water Pump
Fiamma Accumulator
LED Ceiling Spotlights
LED Strip Lighting below Kitchen Cupboards
4x Industrial Wall Lights with Vintage Wall Sconce Lamp Fitting Fixtures
Reading Spotlight in Bed Area
25 litre Underslung GasIt LPG tank
Malaga 5 Water Heater
Dometic CRE50 12V Compressor Fridge
Thetford Ignition Topline 922 2 Burner Hob
75litre water tank and waste tank
Extra notes:
– Our footprint on the environment has been at the forefront of our minds throughout the whole build, choosing to use eco-friendly & sustainable materials where possible for example the van walls have been insulated using 50mm of sheep's wool while the roof & floor were more practical to insulate with 50mm thick PIR boards. We really took our time ensuring the insulation was spot on – meaning LJL is left cosy in the winter and cool in the summer months.
– Due to Dvla's high volume of applications and the long wait time for the return of the logbook it has not reclassified as a motorhome with the Dvla but during its last MOT it was changed to a fully converted Motorhome so the Dvla just need updating. It is worth saying that the actual van itself is an absolute beauty – starting on the dime, every time and passing MOT's with flying colours. During the last MOT the mechanic said "you've really got yourself a fantastic base for your home here!"
– We bought the van with the dent on the outside left wall, thinking we could incorporate it into a mural on the side of the van. We were going to get the outside painted by HGV London however when we decided to sell we thought the buyers would prefer a blank canvas! However, on multiple occasions we have also greatly benefitted from the stealthy white van look, blending into surroundings so that decision's up to you!
– We have two sets of keys for everything ~ the van itself (cost £250 to get a spare one!), multiple for the back home area and also the security locks too!
– Also included in the sale are two fantastic bits of security ~ A Mercedes Sprinter High Security Locking Pedal Box (£130) & a 'Stoplock' Steering Wheel Immobiliser (£50). Plus Thule levelling ramps (£40) to keep you flat on any sloped adventure spots!
– Just a note on milage. Although it does seem high, in reality its not even halfway through a Mercedes Sprinter engines life – so still so many miles and big trips ahead! Mechanics usually say "they usually do 400k miles at least!" Also we only actually racked up 5-10k miles in our years with LJL as its more of a slow and steady life, so it'll probably be passed down to your grandkids more than anything else 🙂
Finally, Mercedes Sprinters really are the best base vehicles you could buy when committing to Vanlife!
Any questions please don't hesitate to reach out!
All our love,
Hector & Ciára
---
The contact details for this vehicle are no longer available because it has either sold or the listing has expired.
---
Registered Type:
Other (see description for explanation)
Emissions Compliance:
LEZ Compliant
Driving Side:
Right-Hand Drive
Vehicle Length:
7.40 meters
Vehicle Height:
3.60 meters
Vehicle Width:
2.10 meters
Converter Type:
Self Build - Handcrafted Expert
Conversion Condition:
Excellent
Max Weight (MAM, GVW or MTPLM):
3,500kg
Unladen Weight Verified:
No - the vehicle has not been weighed since completion
---
---
Please note: Quirky Campers do not inspect the listings for accuracy or check campervans in person. We have asked sellers to provide evidence of certificates and paperwork however you MUST check yourself that the information provided is present and correct. You will need to exercise the normal due diligence when buying any vehicle.
Finance options are available through our partner, Pegasus Finance. The UK's leading specialist broker in the leisure finance industry.
Quirky Campers Limited is authorised and regulated by the Financial Conduct Authority. Our registered FRN is
981283
. We are an Introducer Appointed Representative of Pegasus Finance.
Read More.
---