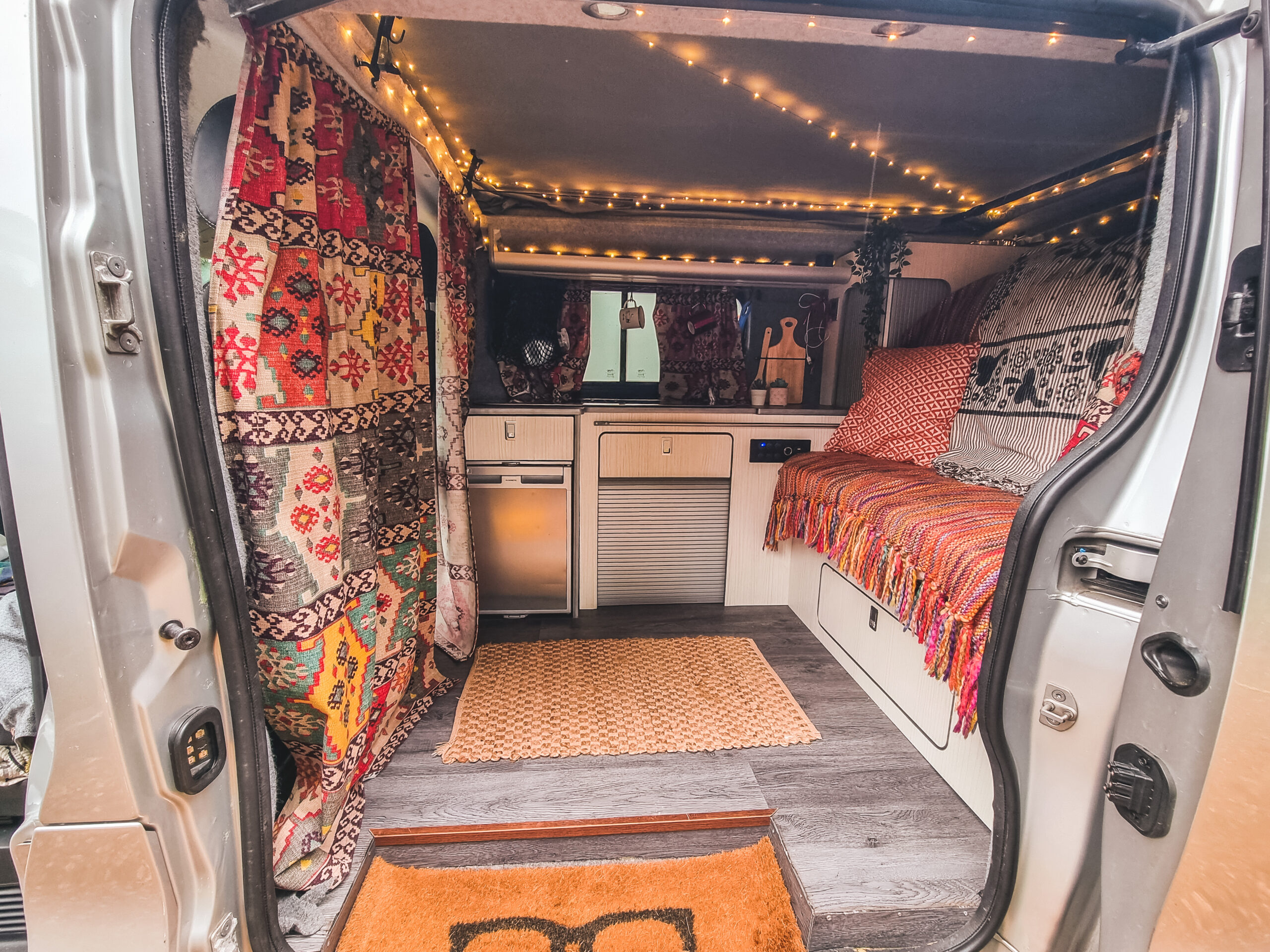 Vehicle Description
Self Built Renault Trafic Camper Van 1598cc
– Registered as a Motor Caravan on V5c
– Full Service history and MOT until 08/22
– Receipts for all works carried out
– New tyres in 08/21
– 54K miles
– 6 Speed Manual transmission
– Cruise Control
– Adjustable speed limiter
– Reversing Camera
– Bluetooth Connectivity
– Hardwired NextBase Dashcam
Beds Description
2 Berth rock and roll bed in perfect condition. Mattress protector used since purchase.
Conversion Description
Self Built Renault Trafic Camper Van
– Pop Roof with custom roof rack
– Double swivel passenger seat
– 2x 50W = 100W Solar Power
– CTEK DS250 DC-DC Charger
– Electric Hookup with 240v socket
– 1000W Pure sinewave inverter
– Smart battery monitor on digital display
– 100Ah AGM Leisure Battery
– Waeco 50 compressor fridge
– SMEV 9222 sink 2 burner hob + 6Kg Propane Tank
– 10L Water and Grey water tanks with electric pump
– 2x Windows in the rear with slide-to-open function
– Fold up dining table
– Flat pack units from EVO Design in HACIENDA
white and walnut
– Led light shelf above kitchen
Registered Vehicle Type
Motor Caravan - approved
Base Vehicle Condition
Used
Converter Type
Self Build - Handcrafted Start-up
Conversion Condition
Used - Good
Maximum Weight (MAM or MTPLM)
3,000kg
Unladen Weight Verified?
NO - the vehicle has not been weighed since completion
Gas sign-off supplied
None
Please note: Quirky Campers do not inspect the listings for accuracy or check campervans in person. We have asked sellers to provide evidence of certificates and paperwork however you MUST check yourself that the information provided is present and correct. You will need to exercise the normal due diligence when buying any vehicle.