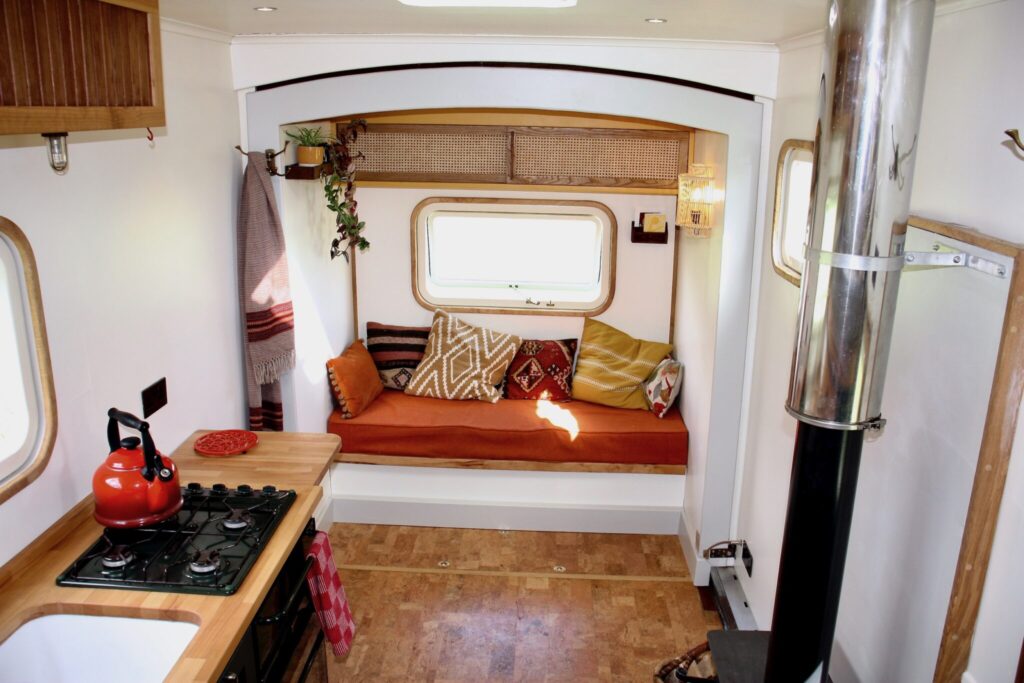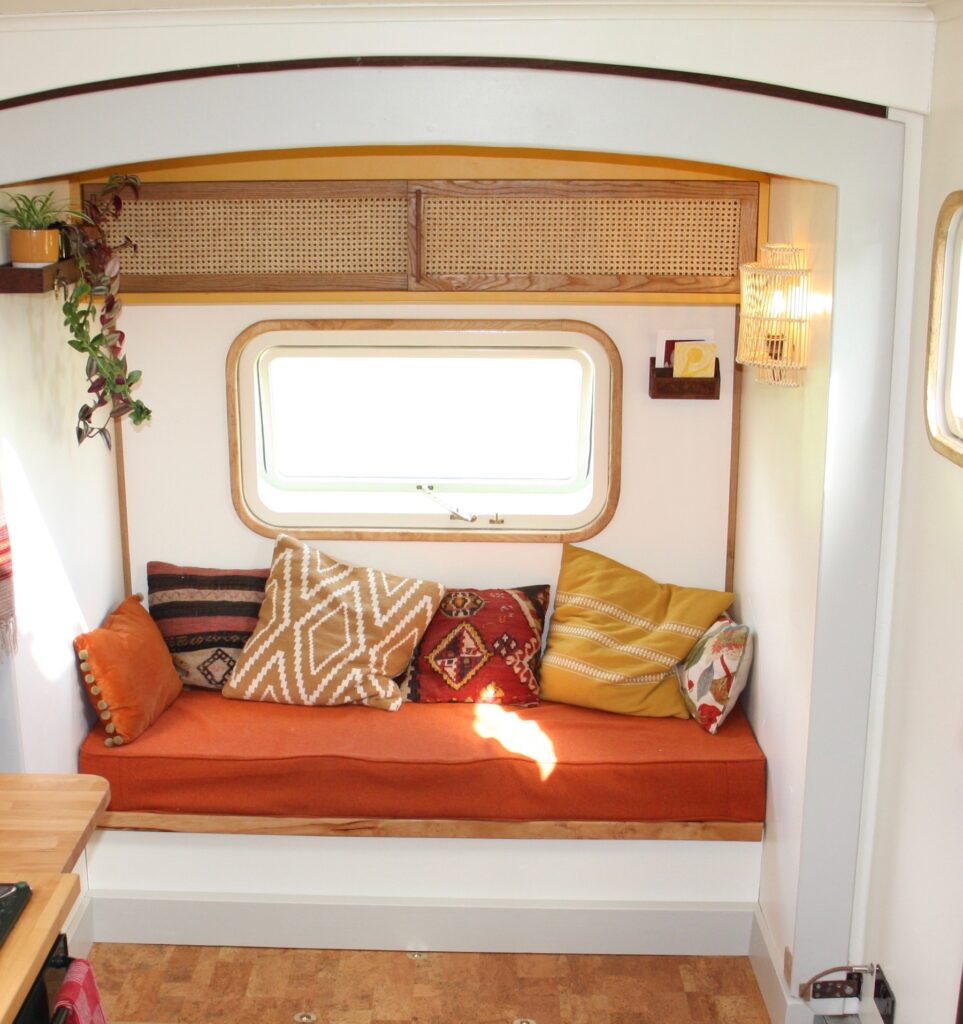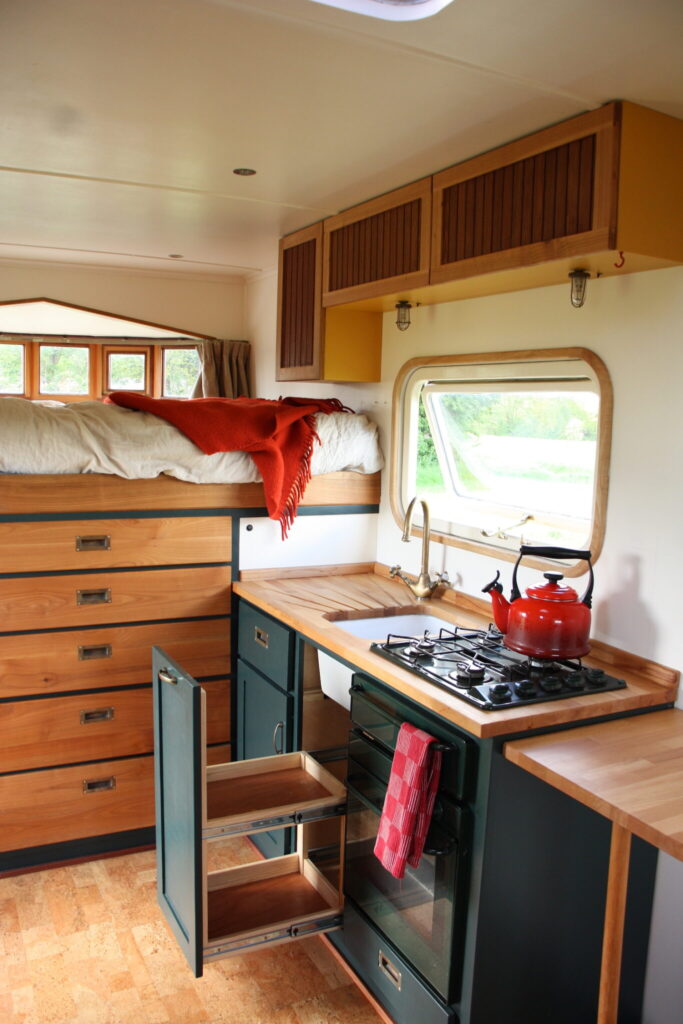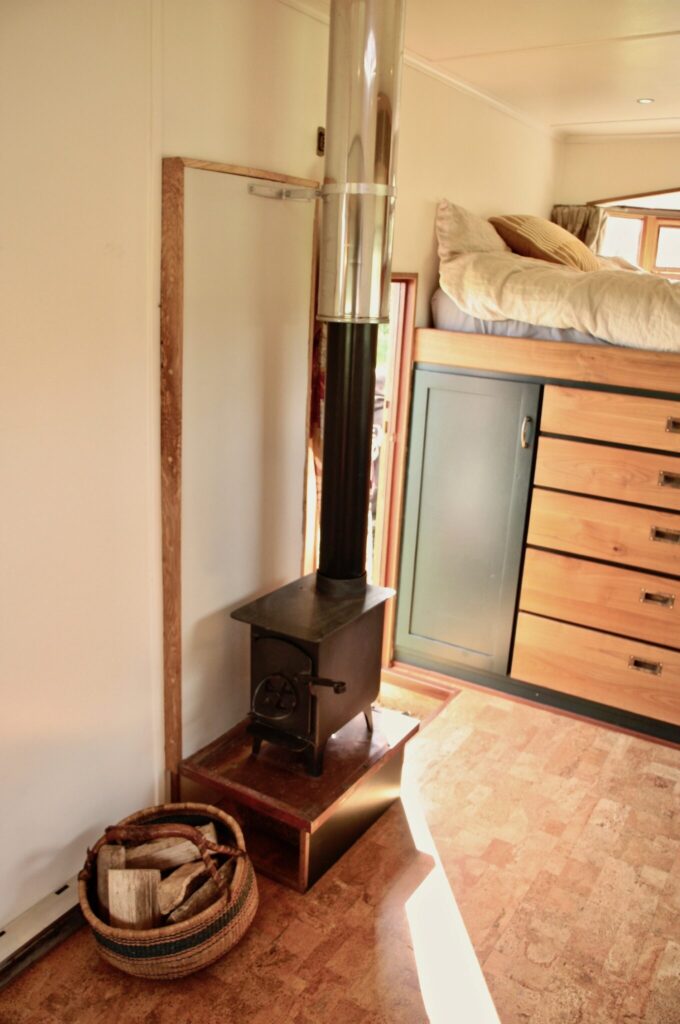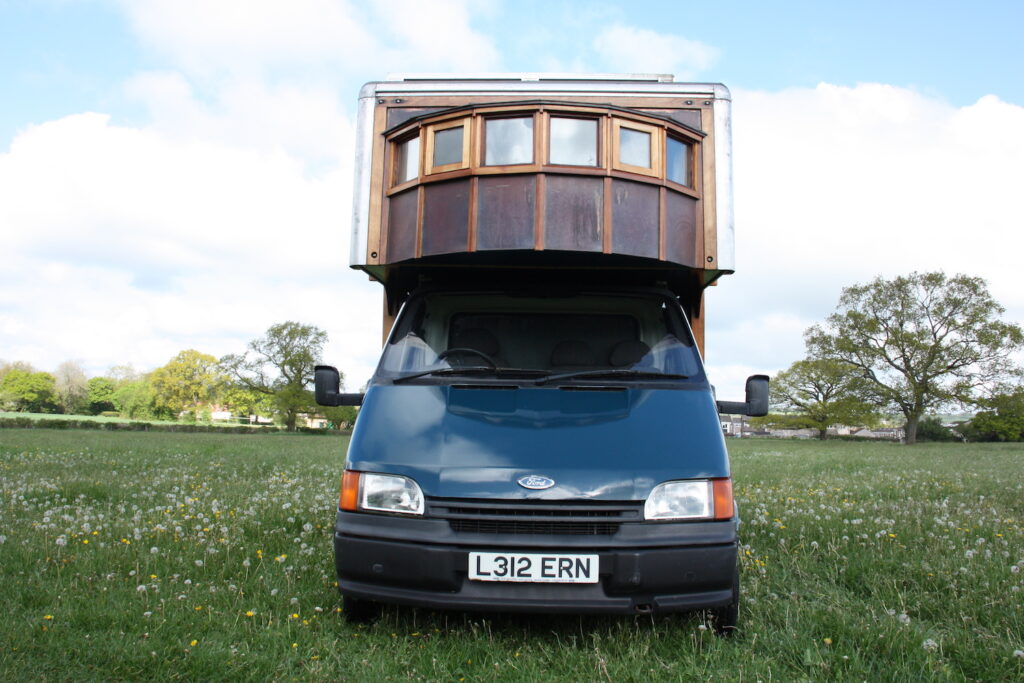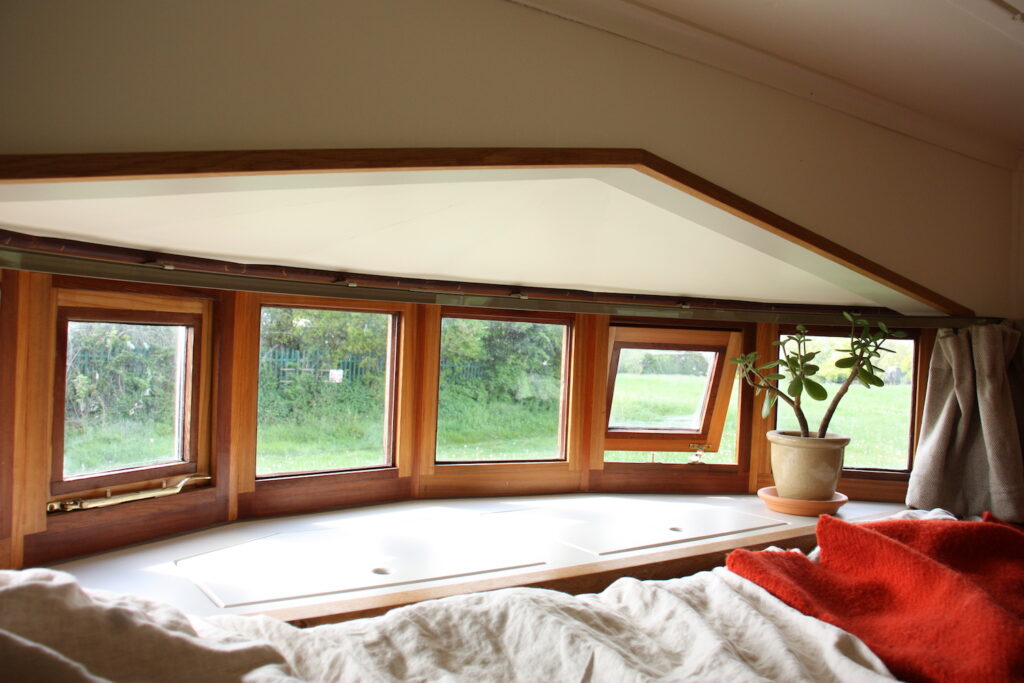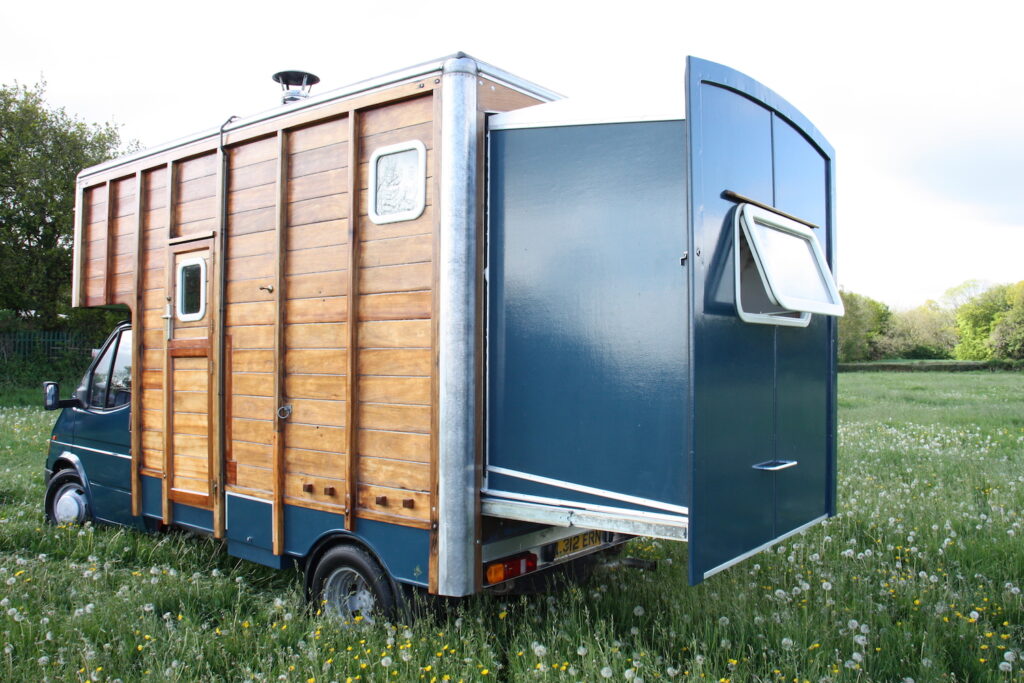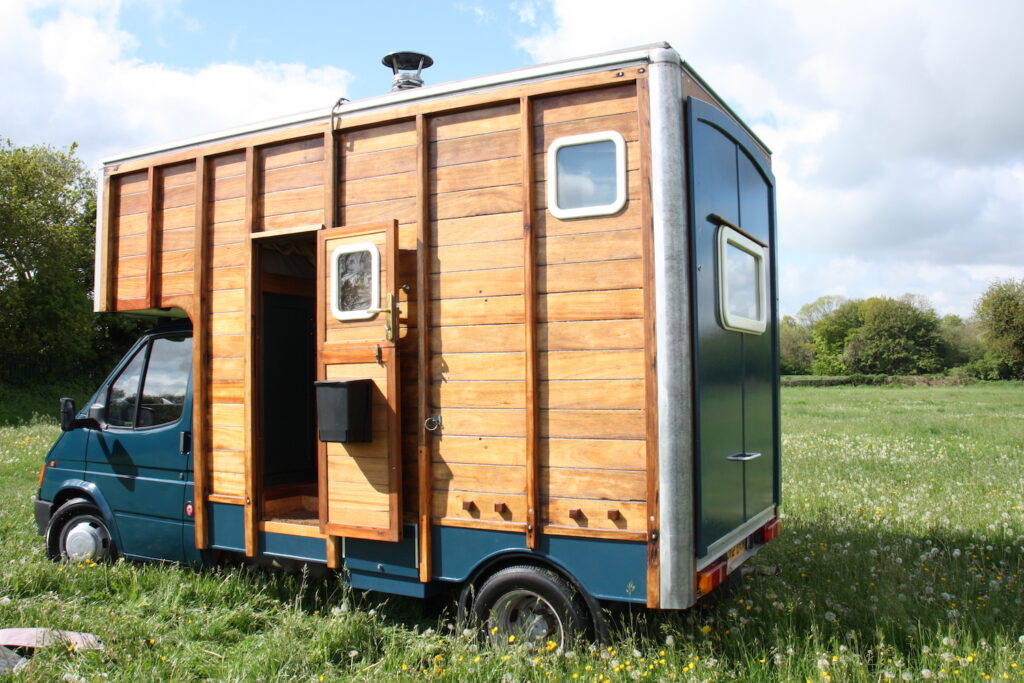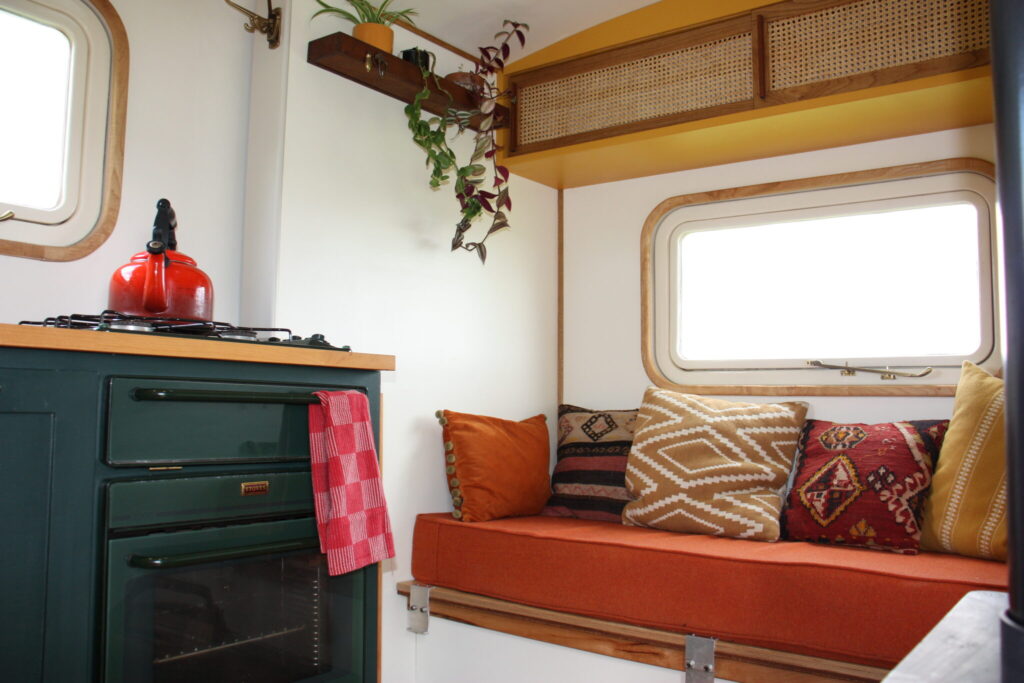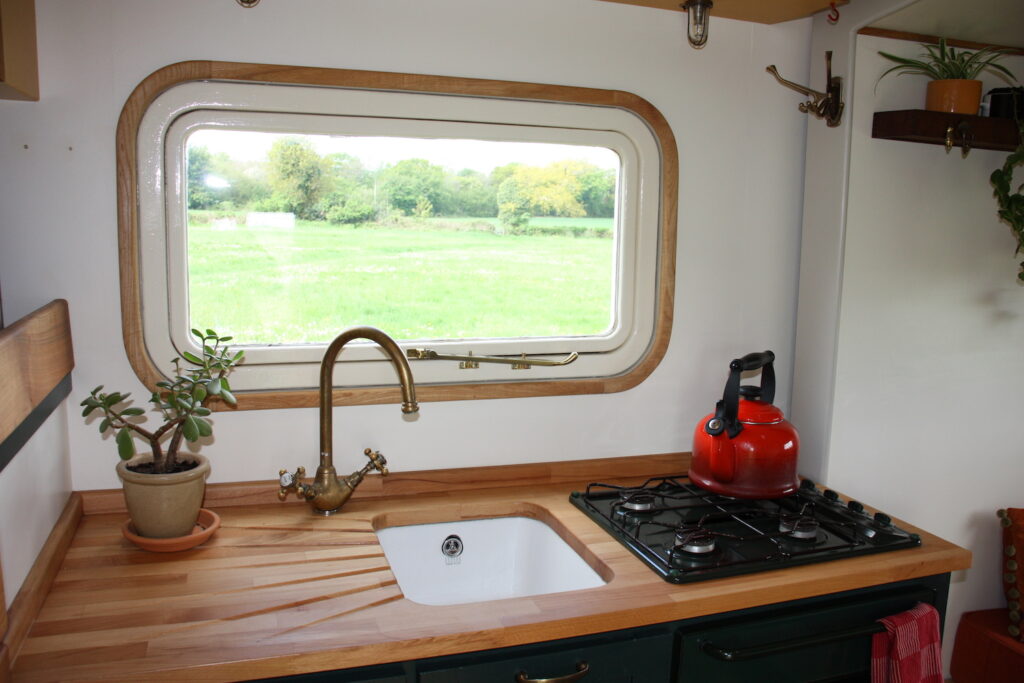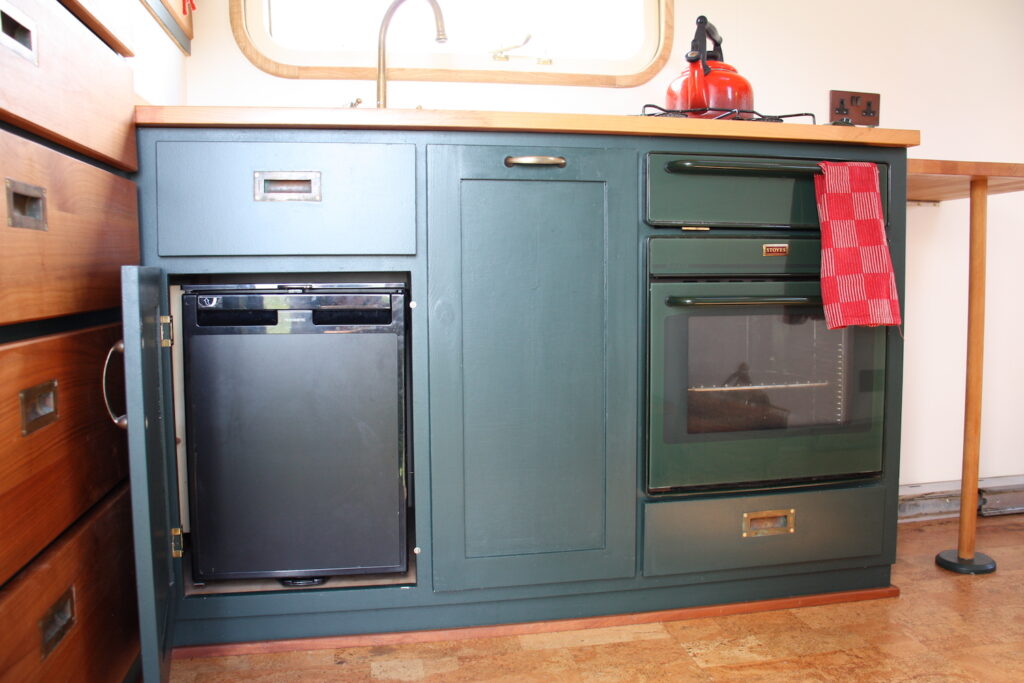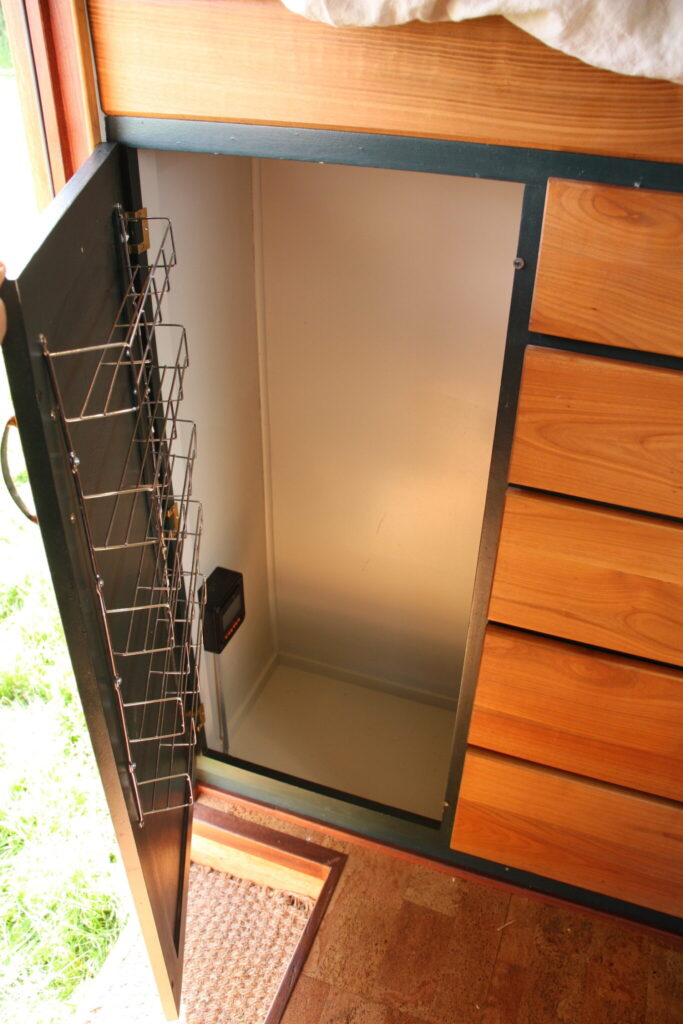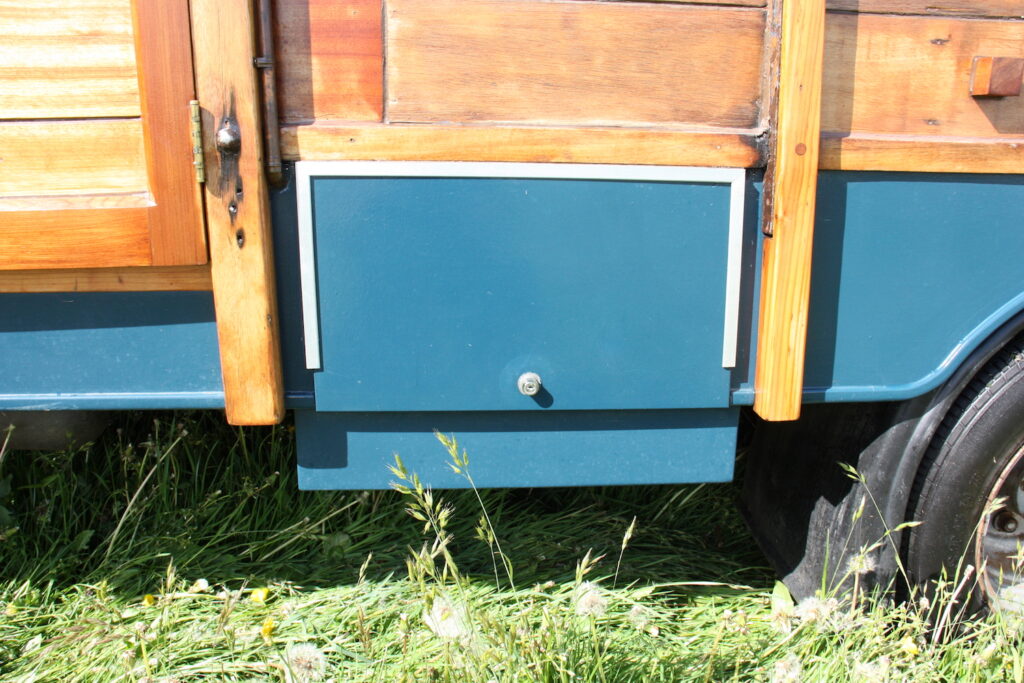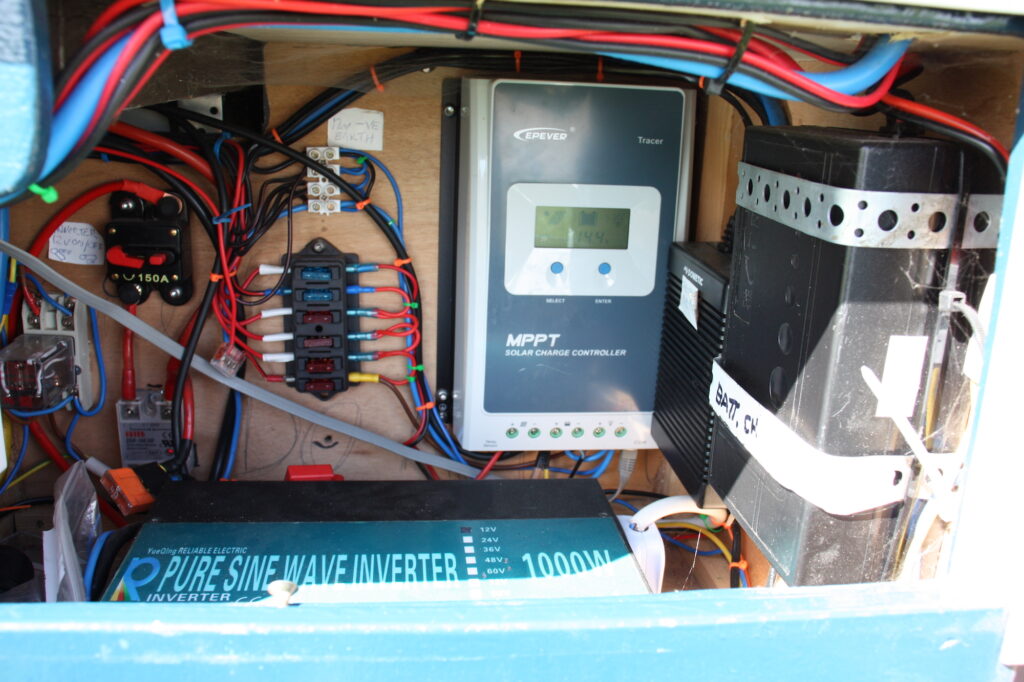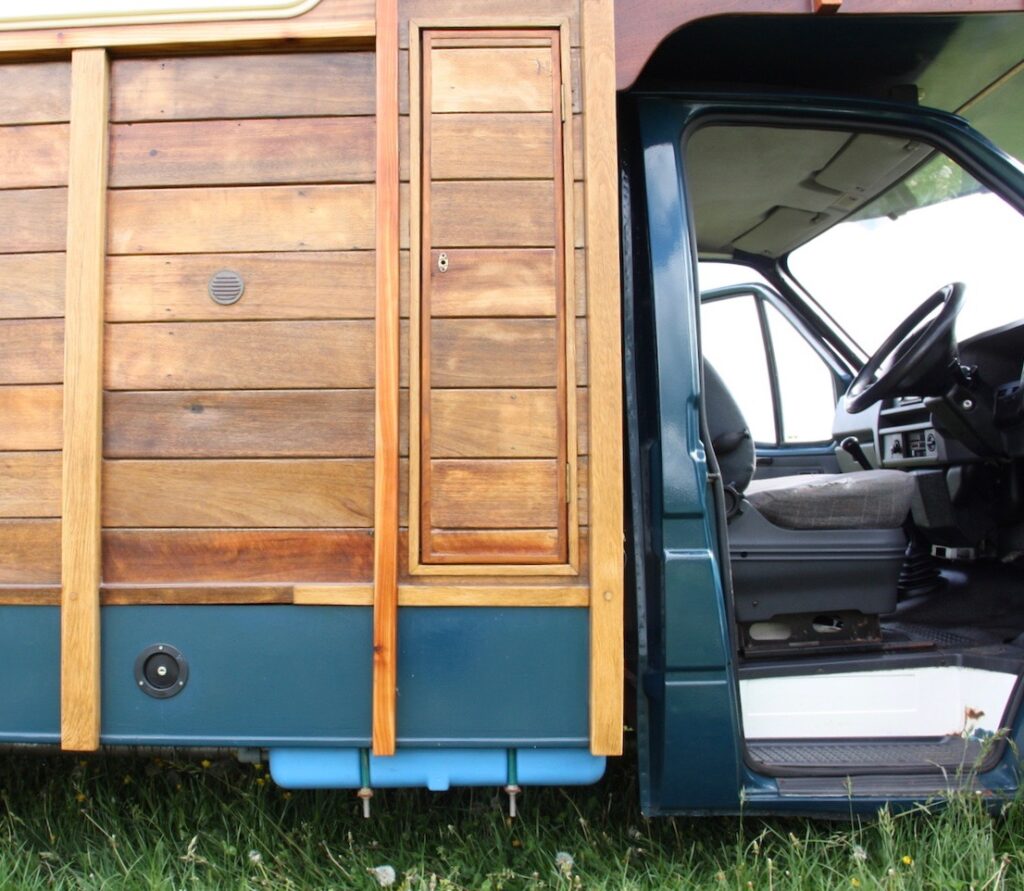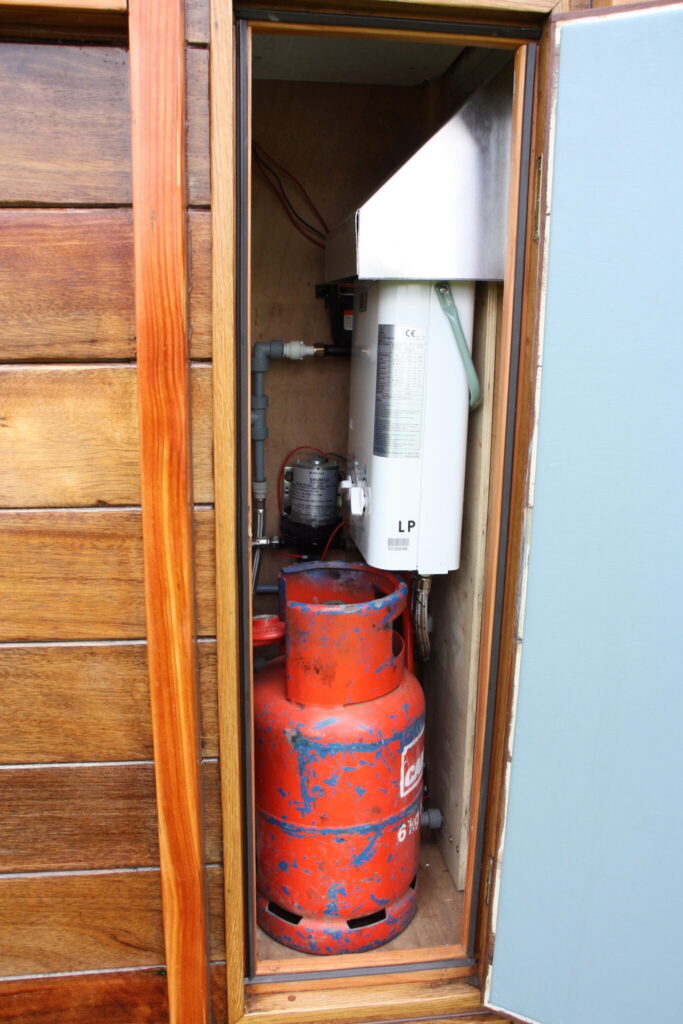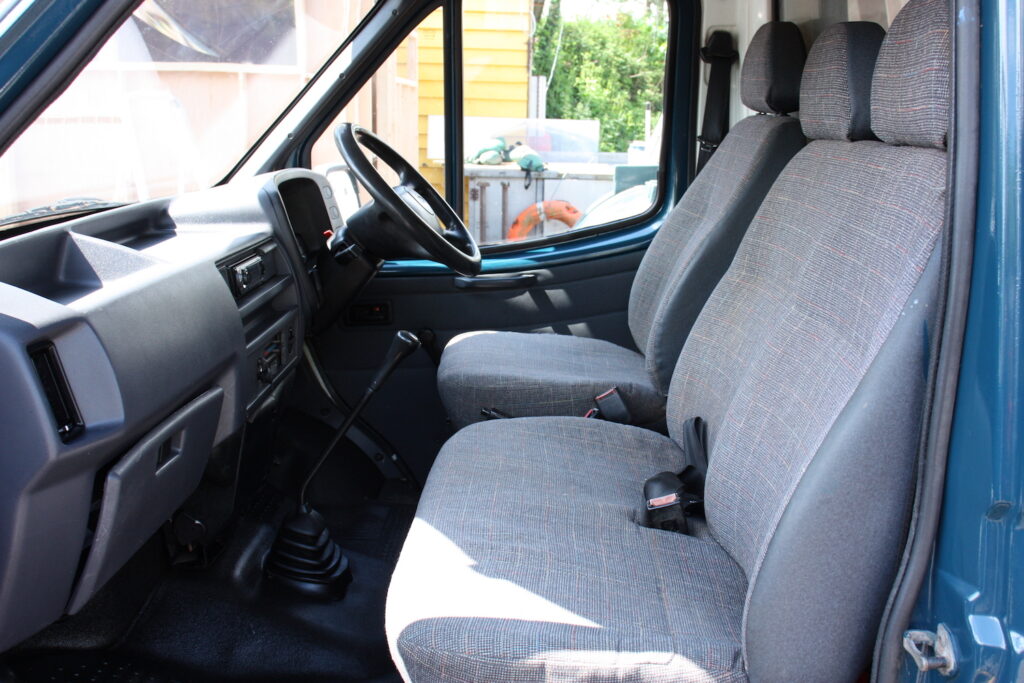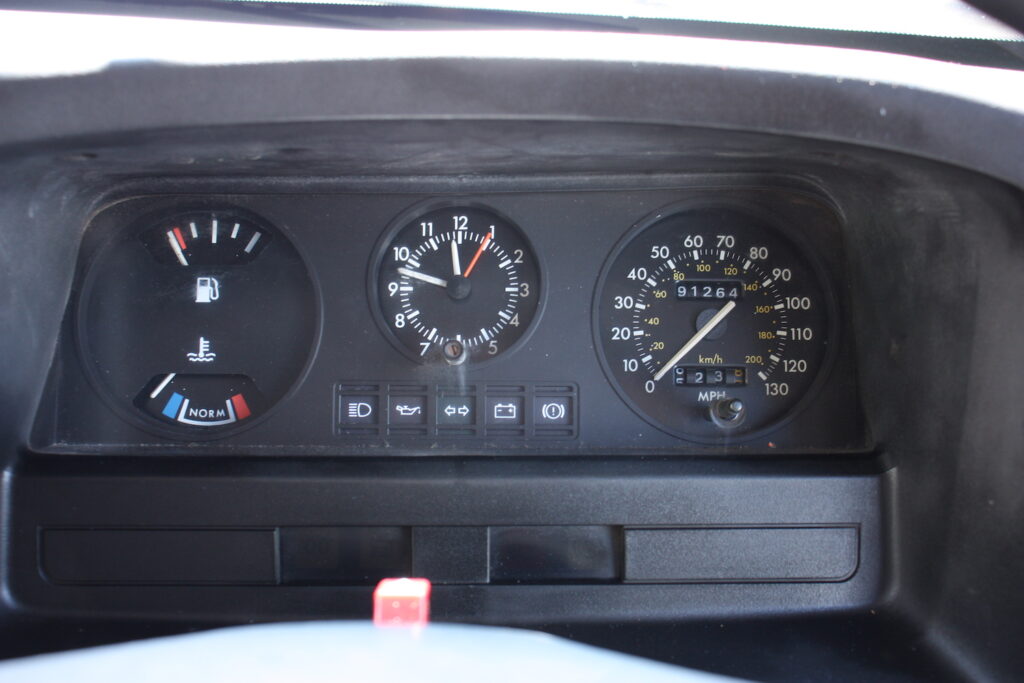 Sold
£30,000
Ford Transit Wooden Horsebox 1993
91,264 miles
3 Berths
---
---
Vehicle Description
Ford Transit 1993
2.5 Diesel
3.5t (can be driven on a normal driving licence)
Two Axle Rigid Body
MOT until 28th March 2022
Beautiful smiley transit with classic banana engine, these engines will keep going for years and years.
The bodywork is in extremely good condition for its age, having spent the majority of its life as a horsebox it has been driven with care and this is reflected in the condition of the vehicle.
Low Mileage – 91,264
Full service last year
Beds Description
Full size double bed permanently fixed
Sofa can accomodate 1 child or small adult
Conversion Description
Meet Ernie, One of a kind Wooden Horsebox Camper.
Conversion by a carpenter with many years experience working with timber and living off-grid in compact spaces. Every element has been lovingly hand crafted, and built to last.
Built as an off-grid home, this truck took 3.5 years to build and was finished last year. Due to a change in circumstances (having a baby) we now have a larger live-in vehicle and very sadly we are unable to keep Ernie too.
Main Truck
– All windows and the door are double glazed toughend glass and hand built to very high standard
– You can lie in bed and stare out at panoramic views through the stunning cedar and copper 6 bay window
– The truck is easy to heat and keep warm using the beautiful windy smithy woodburner, it will tick over and slowly keep burning for hours on end keeping you toasty on those cold winter nights.
– The main body of the camper is insulated with natural sheeps wool and a tyvek breather membrane, because the truck is made of timber, the natural insulation allows the truck to breathe properly
-There is lots of stoarge in stylish handmade cupboards and drawers
– Various options for lighting, all on seperate switches
– Every elememt of the camper was made from scratch, therefore plans of where all cables and batons sit behind the wall can be provided
– 540W Solar on the Roof
– 4 x 60Ah 12v leisure batteries, fixed behind the seats in the cab (240Ah in total)
– Windy smithy wood burner
– Dometic Waeco CRX50 12v Compressor Fridge
– New On-Demand Gas Water Heater
– 70lt Fiamma Water Tank attached to underside of truck (water tank can be filled from outrside of van or the tank can be by-passed and you can connect the water supply to mains via a standard hose fitting on the outside of truck)
– shurflo 12v pump and accumulator
– 6kg propane bottle which supplies gas oven, grill, hob and water heater
– 4 ring hob, grill and oven that will fit pizzas in!
– 240v mains Hook up
– 1000W inverter for all mains appliances and chargers
Pull Out Extension
– The pull out runs very smootly and can be operated with ease by one person
– It extends the living room out of the back of the truck by 1.1m
– It is completely water tight and insulated with 25mm celeotex
– The floor to the pull out comes seperately and drops into the cavity so that when the pull out is fully extended the floor runs level all the way through
– The pull out comes with two floor options, a lighter summer floor for ease of transport when on the road and a heavier insulated floor that can be bolted in if you intend to use the vehicle in one place for a longer period of time.
– Small drill included in sale that makes a super quick job of taking out and putting in the two bolts for pull out
– Registered 3.5t vehcile it can be driven on any licence and easy to park and manouver, but the beauty of the pull out extension makes it feel more like being in a much larger vehicle when you're inside.
Due to having technical features like the pull out, I strongly recommend viewing in person before making an offer
Please also refer to reference video of the setting up of pull out. Total set up only takes a few minutes.
Please get in touch if you have any questions or to arrange a viewing
**Does not come with plants, bedding or pillows
---
The contact details for this vehicle are no longer available because it has either sold or the listing has expired.
---
Registered Type:
Other (see description for explanation)
Vehicle Length:
5.35 meters
Vehicle Height:
3.15 meters
Vehicle Width:
2.16 meters
Max Weight (MAM, GVW or MTPLM):
3,500kg
Unladen Weight Verified:
Yes - the vehicle has been weighed since completion
---
---
Please note: Quirky Campers do not inspect the listings for accuracy or check campervans in person. We have asked sellers to provide evidence of certificates and paperwork however you MUST check yourself that the information provided is present and correct. You will need to exercise the normal due diligence when buying any vehicle.
Finance options are available through our partner, Pegasus Finance. The UK's leading specialist broker in the leisure finance industry.
Quirky Campers Limited is authorised and regulated by the Financial Conduct Authority. Our registered FRN is
981283
. We are an Introducer Appointed Representative of Pegasus Finance.
Read More.
---