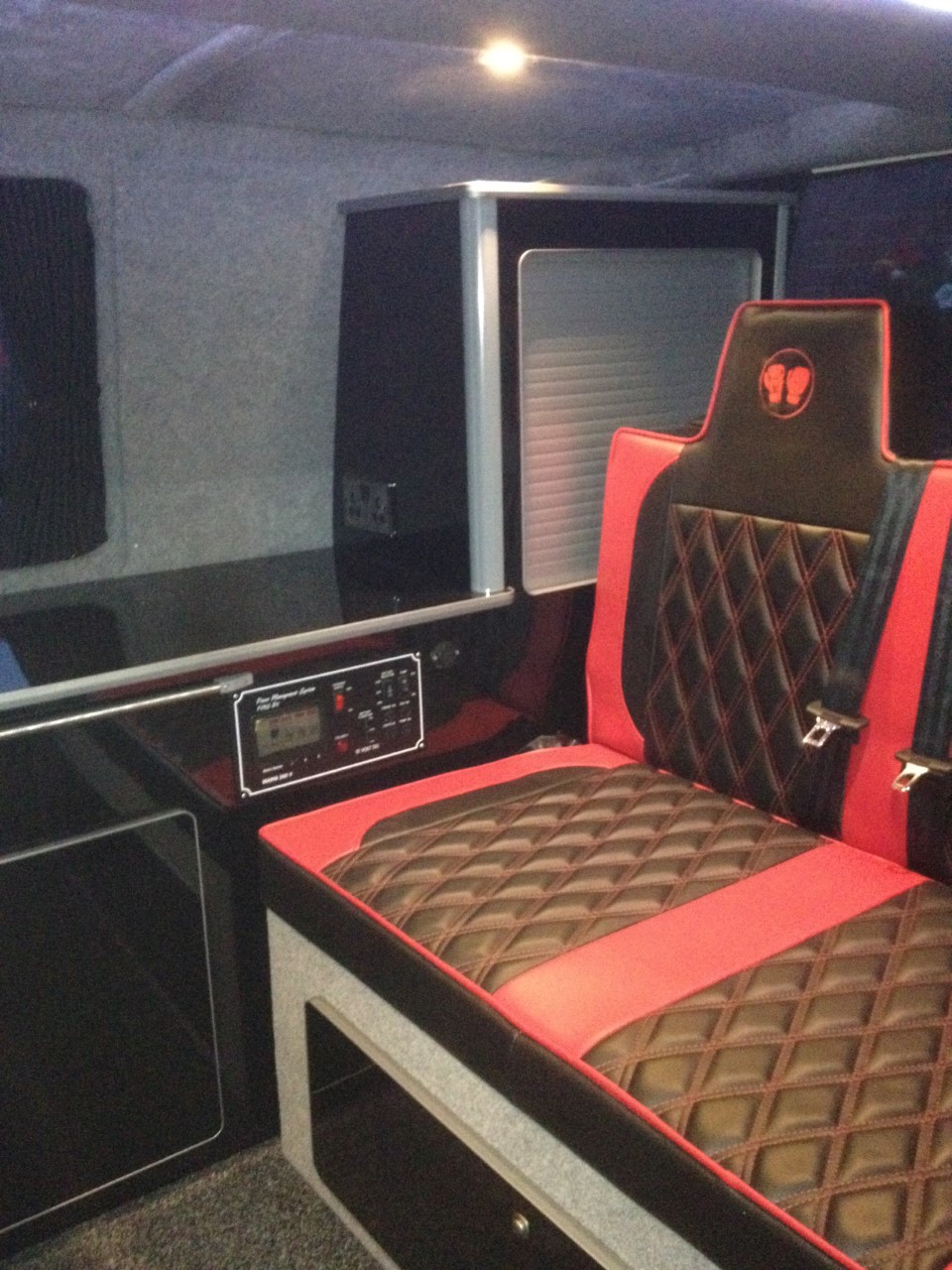 Vehicle Description
VW T4 800 Special. 213000 miles. 1.9 TDI engine.5 sped gearbox. Very good condition engine. Bodywork resprayed but small amounts of rust showing on wheel arches. Vehicle history of all engine work carried out. Not regular yearly service.
Conversion Description
My T4 was first purchased in 2006 s a work van and was used once on a camping trip with a blow-up bed. This started the journey of the conversation. Completed to a very high standard if I say so myself. I pride myself on a unique image of Ali v Liston on the tailgate. I have carried out a lot of work myself but have got the professionals in to complete the more technical stuff. Full list of conversions listied. below.
VW T4 Custom
Van
Spray job
Carpet
Carpet fit
Side Windows
LED Head Lights
LED Rear Lights
Chrome bumper cover
Tailgate handle cover
Side window wind deflectors
Chrome fuel cap
Ali v Liston Picture on Tailgate
Wheels
Rear Seats
Units
Electric Pack
Electric Hook-up lead
Leveling ramps and Chocks
Curtains
Side Bars
Rear spoiler sprayed and fitted
Fridge
Roof Bars
Front Seats covered and with swivels
Fridge
Top Box
Tailgate Awning
Utility Tent
Microwave
Shower
Please note: Quirky Campers do not inspect the listings for accuracy or check campervans in person. We have asked sellers to provide evidence of certificates and paperwork however you MUST check yourself that the information provided is present and correct. You will need to exercise the normal due diligence when buying any vehicle.
Current Mileage
213,000miles
Registered Vehicle Type
Motor Caravan - approved
Rock and Roll fully tested bed
Maximum Weight (MAM or MTPLM)
2,500kg
Unladen Weight Verified?
NO - the vehicle has not been weighed since completion
Gas sign-off supplied
None