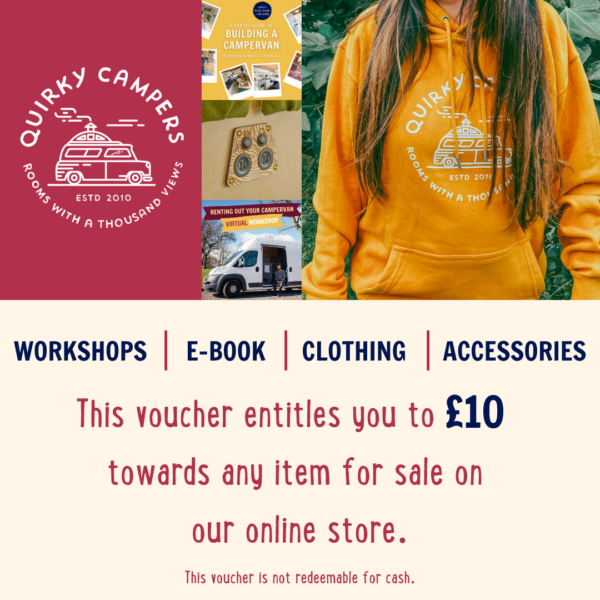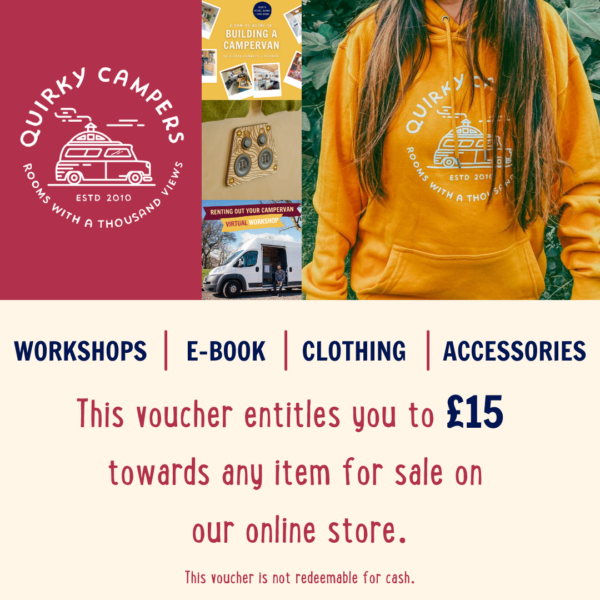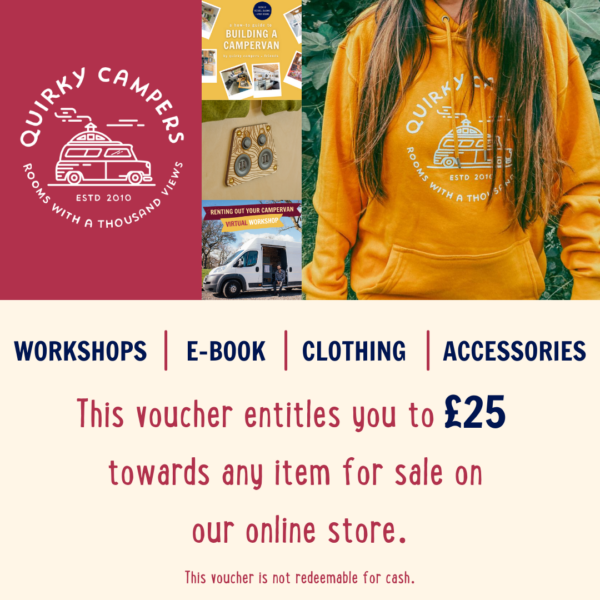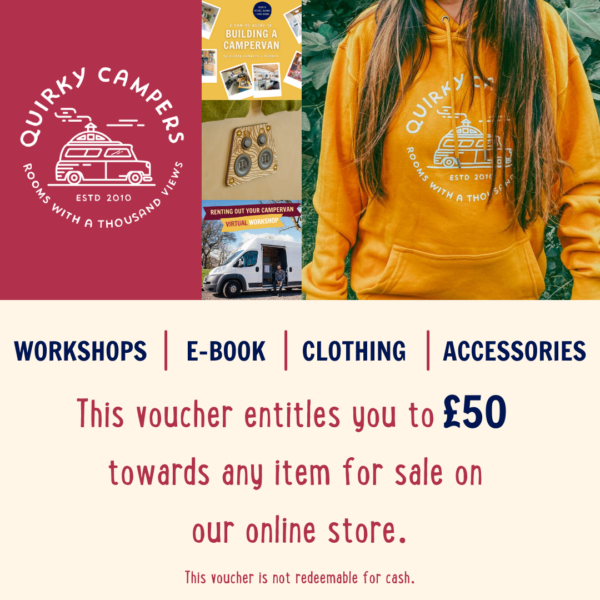 Gift Voucher For Online Shop
£10.00 – £50.00
Looking for a great gift? Whether a Quirky hoody, virtual workshop or accessory for their campervan conversion, these gift vouchers allow the recipient to choose any item currently available for sale on our online shop.
Choose from £10, £15, £25 and £50 vouchers.
Please ensure you choose the correct delivery date otherwise your voucher will be emailed to the recipient immediately.
* Voucher codes are redeemable at the checkout for any item in the Quirky online shop
* Voucher codes valid for 24 months