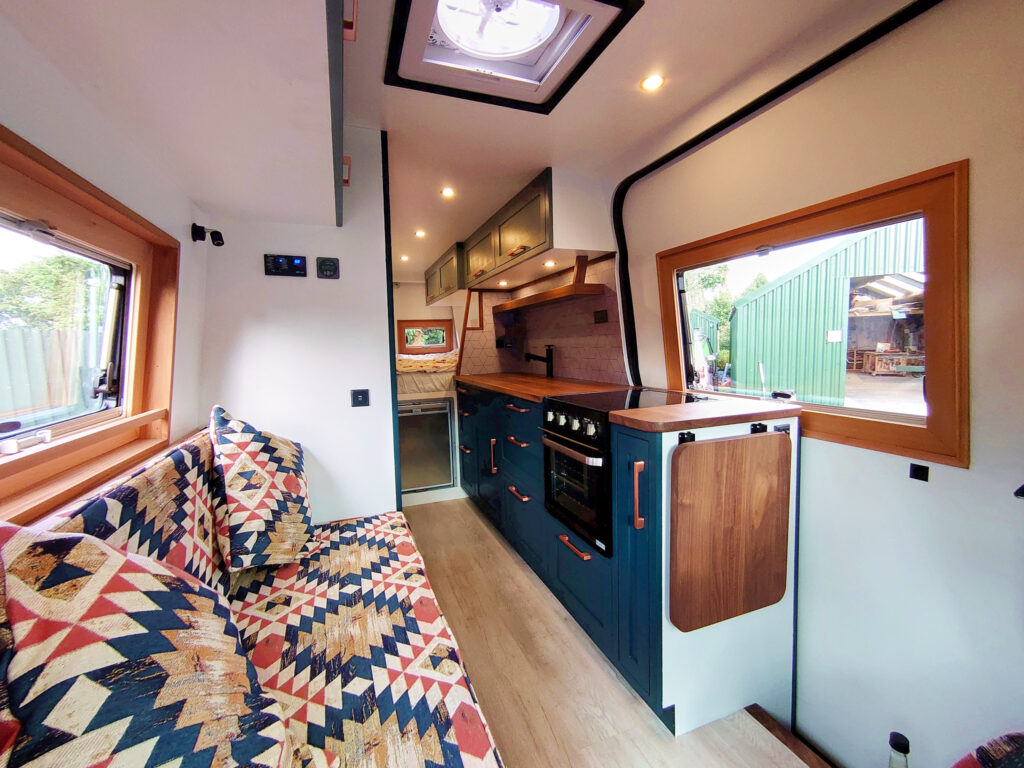 Waiting List
Taking bookings for September
Adrift Conversions is a small, independent and bespoke vehicle conversion company based in Bristol, set up by two old friends who enjoy the creative aspects of bespoke conversions. Like many, our passion for campervans has come from the joy of our own adventures, always appreciating and learning from the weird and wonderfully inventive ways people make best of such a lifestyle.
As well as formal qualifications in carpentry, vehicle mechanics/electrics and welding, we have years of experience with everything related to vehicle conversions (and beyond), from all the necessary utilities (all types of gas, electrics and plumbing, all to the relevent safety standards of course!) to a diversity of handmade furniture built by us in our workshop (always with weight in mind to ensure a good payload for your personal items!). We specialise in catering to the clients desires as far as possible in regards to layout, system design and overall aesthetic so they really have a feeling of involvement in the process and final results. We always go above and beyond in order to ensure a high quality finish with emphasis on erganomics and practical usability.
We offer consultations, itemized, hyperlinked quotes for total transparency, computer design from concepts to technical drawings, detailed electrical schematics, advice on layouts, materials and colour schemes, as well as advice on all the necessary paperwork to turn your van into a motorhome. We provide a personal, fun and proffessional service to help you create your dream conversion.
Whether you want a rustic log cobin or a crisp contemporary design, we can help you. For pictures of some of our conversions, questions, enquiries or to book a consultation please use the links below. We look forward to hearing from you.
instagram.com/adrift_conversions

✔ Quirky Approved:
Guarantees a top-quality conversion and exceptional customer service from a trusted business.
Landlords Gas Safe Certificate
Landlords Gas Safe Certificate
Guaranteed Appropriate Payload
DVLA Motor Caravan Registration
Electric Conversion Experience
Has experience with converting new electric vehicles.
Has experience with retrofitting classic vehicles.
No experience, but happy to take on an electric conversion.