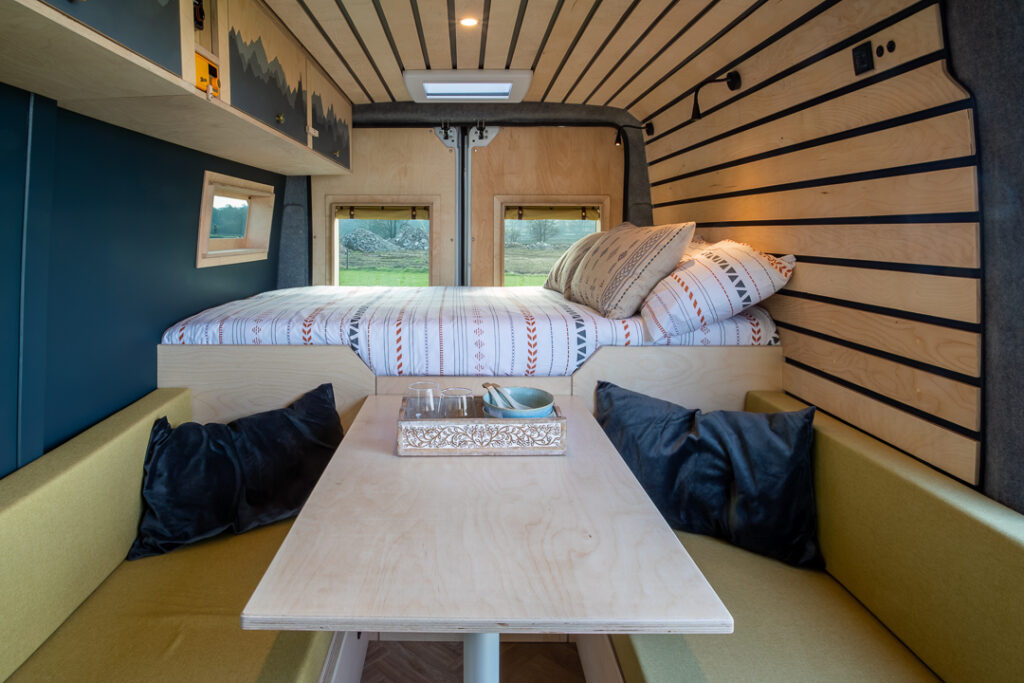 Waiting List
We can help source your vehicle. Availability March 2024.
At Bhode Vans we specialise in one off, handmade and bespoke conversions. 
We know that planning a van conversion can be both daunting and exciting, so we're here every step of the way to help you realise the van of your dreams. We offer a completely bespoke service, combining our expertise and your wishlist to create truly unique conversions – no two projects are ever the same! 
What makes Bhode Vans special?
We love what we do! We pride ourselves on offering a high quality, handmade finish on all of our campervans. With a background in joinery and plumbing, our team will craft your van using the best quality materials available. Plus, we work with qualified professionals to sign off on all safety aspects.
We're a small team with many years of experience and love to get to know you and what you want from your van before we start designing. 
Can I see your vans?
Check out our extensive portfolio on the Bhode Vans website, social media or come along to our workshop in the Peak District and meet the team. Get in touch and we can arrange a time. 
How do I start on my dream van?
Just send us a message to share where you're at in your conversion plans. You might have lots of ideas or none at all, you might not even have a van yet(!), we'd love to work with you and see how we can help create your dream home on wheels!
✔ Quirky Approved:
Guarantees a top-quality conversion and exceptional customer service from a trusted business.
Landlords Gas Safe Certificate
Landlords Gas Safe Certificate
Guaranteed Appropriate Payload
DVLA Motor Caravan Registration
Electric Conversion Experience
Has experience with converting new electric vehicles.
Has experience with retrofitting classic vehicles.
No experience, but happy to take on an electric conversion.