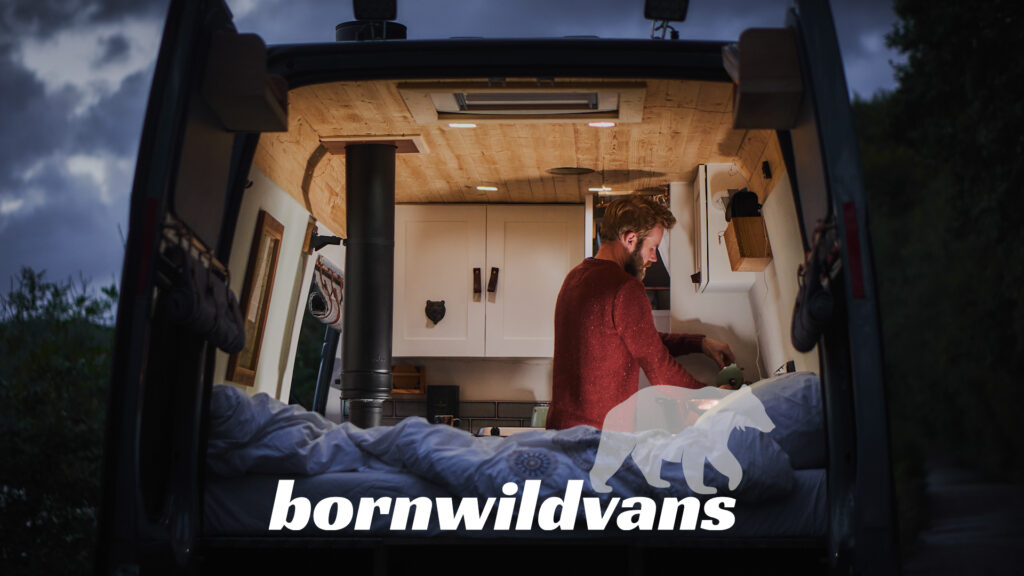 Unique campervan conversions handcrafted in Scotland
Bornwildvans is a venture born out of the owners passion for the great outdoors and wild unspoiled places. Based near Glasgow our main area of work is in designing and creating handmade, comfortable, and beautiful spaces in which to explore and enjoy the Highlands and Islands of Scotland, the rest of the UK and farther afield.
Every campervan we produce is completely tailored to the individual and handbuilt using the finest quality materials and carefully selected technology.  We specialise in rustic designs and utilise natural materials like native hardwoods, copper, leather, and wool tweeds when producing our luxury interiors.
Please watch our YouTube video and visit our website for more info and answers to frequently asked questions.
✔ Quirky Approved:
Guarantees a top-quality conversion and exceptional customer service from a trusted business.
Membership Number:
QC221211
Landlords Gas Safe Certificate
Landlords Gas Safe Certificate
Guaranteed Appropriate Payload
DVLA Motor Caravan Registration
Electric Conversion Experience
Has experience with converting new electric vehicles.
Has experience with retrofitting classic vehicles.
No experience, but happy to take on an electric conversion.
Leo
The Team at Born Wild are complete professionals from start to finish. I got in touch with them with a short lead time and a hard deadline due to setting off on a trip. I had …
Susan & Donald
Excellent team to deal with. Always open to new ideas. Genuinely interested in customer design and features - stain glass sliding windows in the …