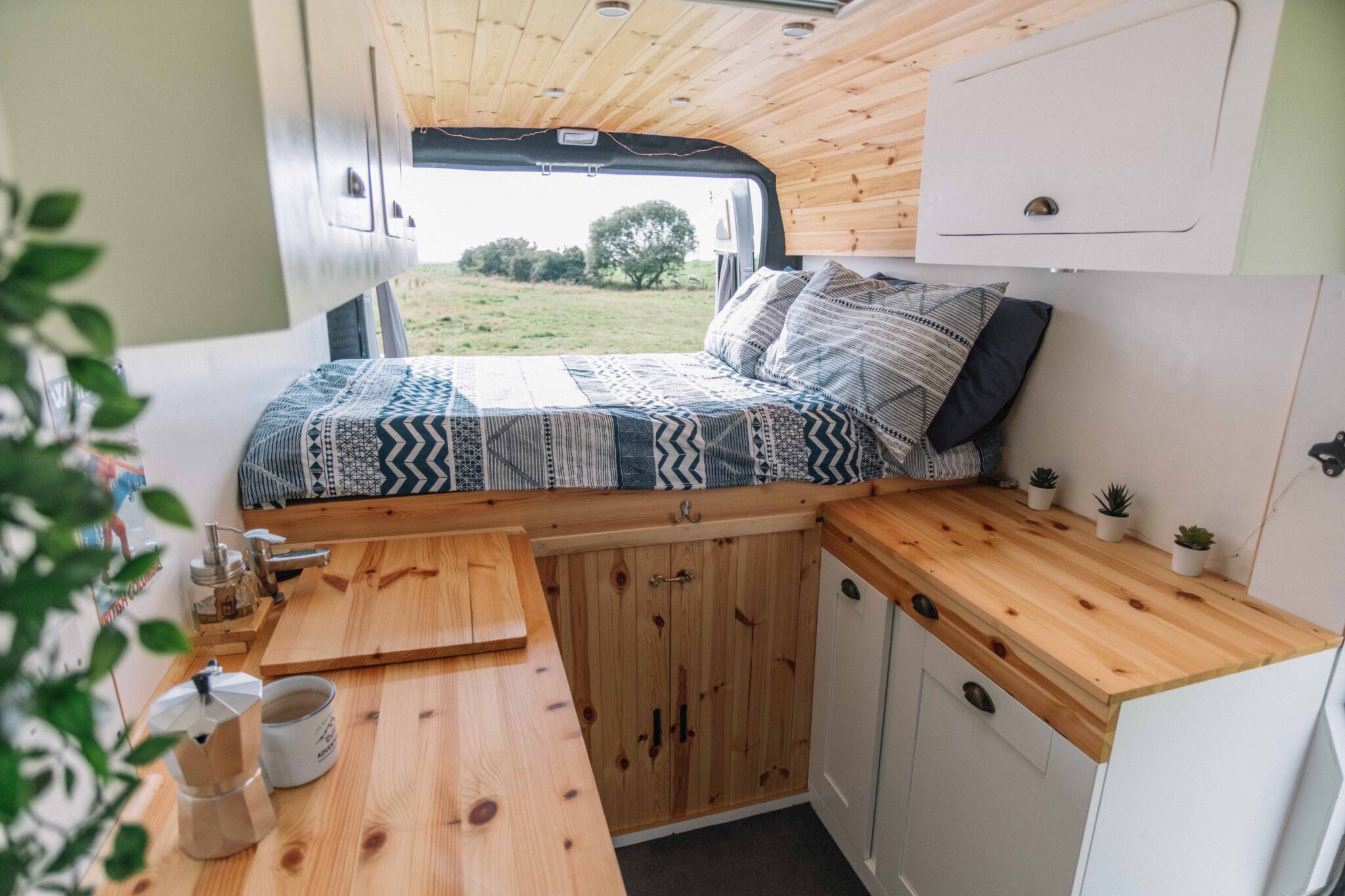 Whether you need a helping hand or wish for us to build your dream camper we can help. From cost efficient designs to high spec all options can be put on the table to turn your campervan dream into reality.
Using materials such as pine wood, plywood and a range of others we can create a nice environment within your campervan to sit back and relax in. We work closely with customers to achieve the desired outcome and really get to know individuals to use our expertise in campervan design.
With the use of 3D modelling an accurate representation of the custom camper can be brought to life, giving confidence and reassurance in the end result as well as innovative features.
Depending on use we can best inform what amenities are recommended, from off grid power supply via solar, battery to battery charging or mains to simple shore power hook up. We use all the latest technology to give the best performance to cater your exploring needs.
You can view our current campervan Frank on the Quirky Campers hire website or better still hire out for a test.
Feel free to contact via email with any enquiries you may have as the door is always open.
Verdict:
Quirky Campers can verify the work of this Converter meets our standards
Location
Betws Gwerful Goch, Wales, United Kingdom
Landlords Gas Safe Certificate
Landlords Gas Safe Certificate
Guaranteed Appropriate Payload
DVLA Motor Caravan Registration