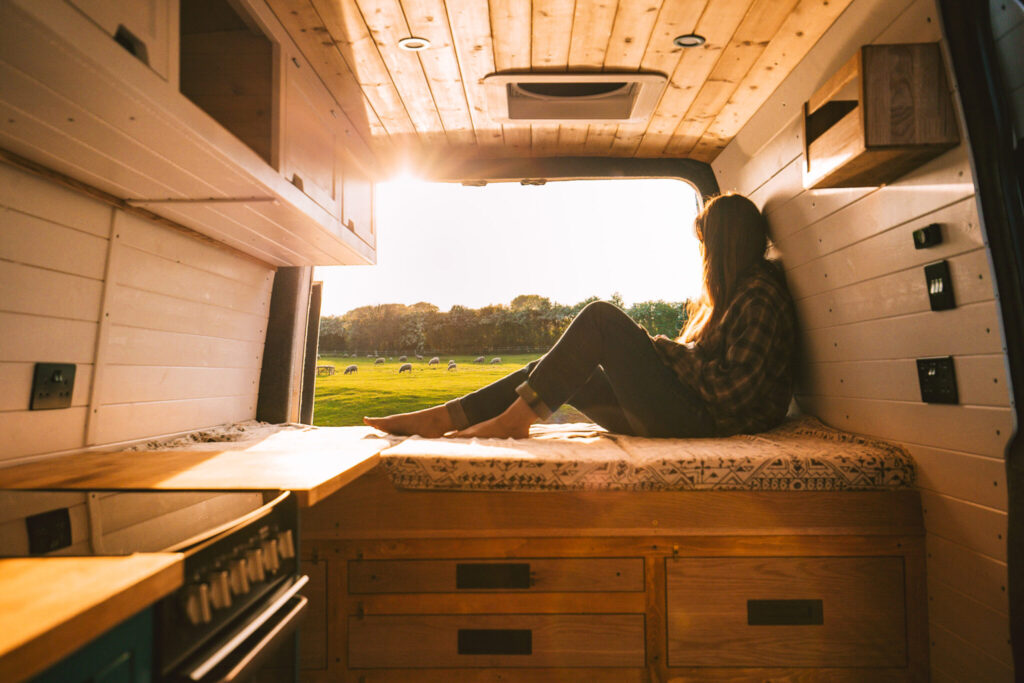 Waiting List
Slots available from July 2023
Dan and myself are van converters, but more than that we are Vanlifers. This means that we are perfectly equipped to build you your dream camper. Our work is always bespoke, with every single element completed to your exact specifications. We're also always happy to recommend certain layouts/finishes that we have found work well.
Who We Are
We got into building campers completely by accident; by moving to Australia and having the need to build ourselves a home. We had been completely and utterly inspired by the Vanlife community, and their beautiful homes, and so we begun our first conversion journey just weeks after moving half way across the world. At the time we had absolutely no experience, yet we managed to create a mobile house for ourselves and continued to travel in it for as long as our savings would allow. Our van meant complete freedom for us, and even if its for just a weekend away here and there we think that everyone should feel the escape that we felt when we lived in our van.
We eventually found ourselves craving the opportunity to build out another camper, and that's what led us to start up CarpenterIngram Designs. We have a passion for Vanlife, and the freedom of travel which it brings. There is nothing we love more than building a beautiful and functional means for travelling for other people, and its likely that we may even be more excited about your conversion than you are!
What We Do
Having your camper built by us means that we work closely with you throughout to create your perfect interior. Every single item is customisable, from the type of wood we make the worktop out of to where we place the USB sockets. We have experience with what is likely to look best, and also be the most functional, but we don't know exactly how you spend time in your camper. For that we need to really get to know you and what you're looking for, so making a relationship with you is an extremely important part of our process.
We can undertake work of any size, wether it be a tiny 'car derived van' or a full scale, long wheel base extra high roof monster. We pride ourselves on our attention to detail; every single element in our conversions is finished to the highest standard possible, wether that specific part is always visible or not!
Occasionally we have clients who just want us to build them out a van, with a list of elements, and leave every design decision up to us. This is okay too, if you like our work and trust our judgement to that degree, we can work independently of input from you.
Our website has a list of elements included in our base price, and also an inquiry form which, when fully filled out, helps us create an accurate first quote.
Dan and Harriet dome some truly stunning work! They are regulars at our campervan festival Camp Quirky and their conversions always attract a lot of attention and admiration. We would love to list one of their campervans for hire!
Harriet Carpenter/Dan Ingram
Landlords Gas Safe Certificate
Landlords Gas Safe Certificate
Guaranteed Appropriate Payload
DVLA Motor Caravan Registration
Electric Conversion Experience
Has experience with converting new electric vehicles.
Has experience with retrofitting classic vehicles.
No experience, but happy to take on an electric conversion.