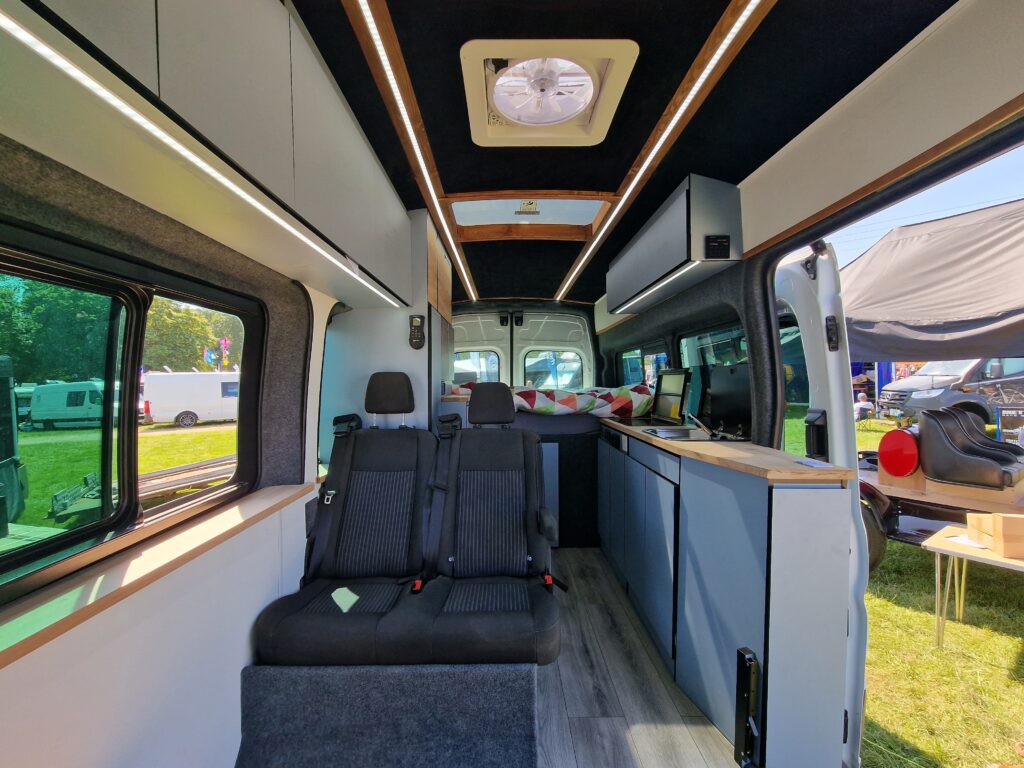 Waiting List
Currently taking bookings for July 2023.
CXR Conversions Short for Carter and Rey is a family run business that is known for an unparalleled commitment to customer satisfaction. It's this standard of excellence that has provided the impetus for us to grow into the business we are today.
We believe that the customer always comes first – and that means exceptional products and exceptional services. Get in touch today to learn more about what we have to offer.
With collectively over 75 years Automotive and Carpentry experience the standard of quality is way above the rest. 
Here at CXR Conversions we have teamed up with Skyline to provide the best quality Pop Tops on the market. Skyline offer a 5 year warranty on their products, more than any other supplier in the market. This guarantee of quality along with their stylish design is what makes them the best in the business. Get in touch to book yours today!
We produce all our furniture in house using Veneered lightweight ply. This is designed  by our head master carpenter to all the curvatures of the vehicle and then cut by hand to ensure the fit is perfect. Each van can be completely tailored to your needs. All our furniture is designed in house using design software, We also have an onsite upholsterer who makes all our beds, Seats and Cushions.
We guarantee a stress free complete conversion. Our vehicles are built to the highest standard using the best components to ensure you get your dream van. We also aim to always be competitive on price! We appreciate that creating your dream van can lead to costs spiralling very quickly! We pride ourselves on being able to build your vision in budget, Being certified supplies on most parts we can often buy in cheaper and that discount is always passed onto our customer!
Our extensive experience ensures we can turn your vision into reality. Most of our work focus's on crisp modern finish's however with our lead carpenter having spent 25+ years as a Cabinet maker, our designs really have no limits!
Landlords Gas Safe Certificate
Landlords Gas Safe Certificate
Guaranteed Appropriate Payload
DVLA Motor Caravan Registration
Electric Conversion Experience
Has experience with converting new electric vehicles.
Has experience with retrofitting classic vehicles.
No experience, but happy to take on an electric conversion.