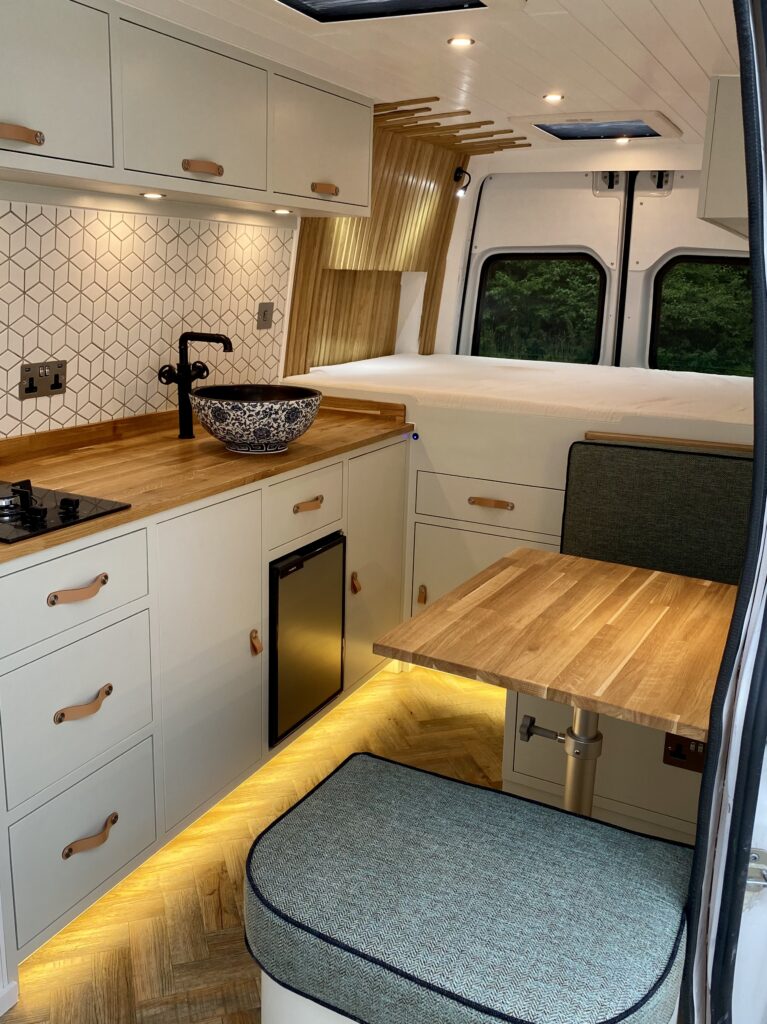 Waiting List
Can look to make a start straight away.
Daryl at Eyesopen Vanlife Workshop is a one man builder, priding himself on making high end unique campervan conversions.
Daryl enjoys pushing the boundaries of what you expect to find in a campervan. Attention to detail is paramount.
To find this level of finish, functionality, high end appliances and electrical systems all in one van is a rarity.
Daryl likes to work closely with the clients to build their dream home on wheels, Please don't hesitate to get in touch and start your Vanlife journey with a free chat and estimate. You can find Daryls work on Instagram
Daryl generally takes on complete builds but would consider part build work if his work schedule allowed for it.
the builds that leave his workshop are fully off grid with and will usually include:
– shower room and toilet
– solar systems
– full size beds
– hot water
– heating systems
– underslung tanks
– fully functioning kitchen
– cabinetry work and attention to detail you would expect from a bespoke cabinet maker with 20 years experience.
get in touch…let's chat it through…
Landlords Gas Safe Certificate
Landlords Gas Safe Certificate
Guaranteed Appropriate Payload
DVLA Motor Caravan Registration
Electric Conversion Experience
Has experience with converting new electric vehicles.
Has experience with retrofitting classic vehicles.
No experience, but happy to take on an electric conversion.