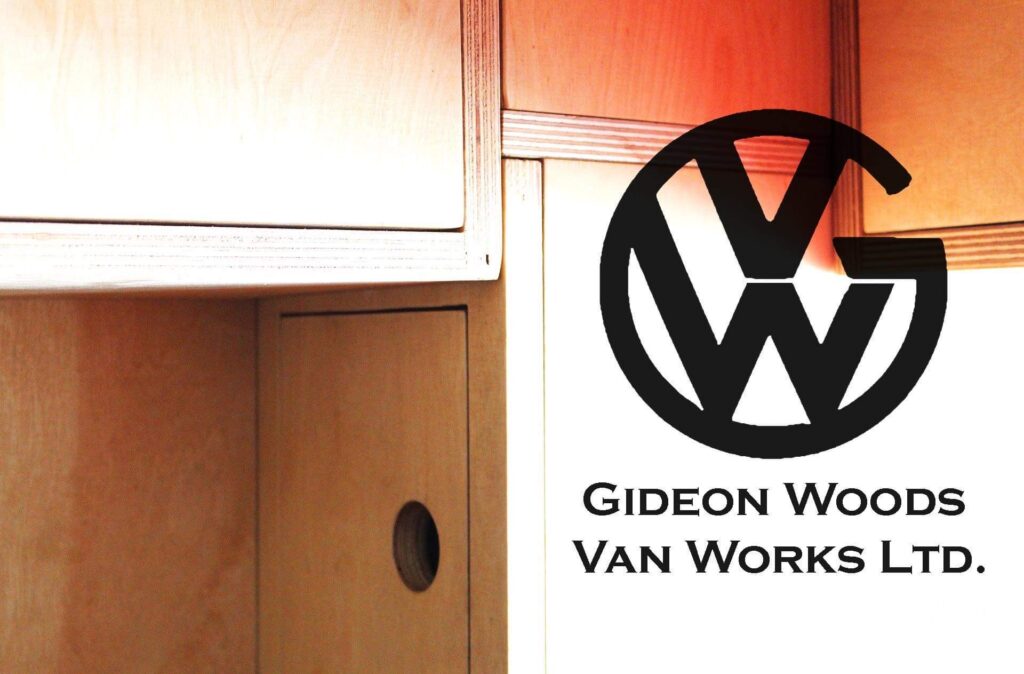 At Gideon Woods Van Works, based in Leeds, West Yorkshire, we create beautiful bespoke hand built campers, striving to fulfil the desires of each client.
We build in any size van, and in a variety of styles, from standard faced board with plastic edge trim to naked timber, oiled,stained and distressed.
We are happy to work to a vague brief for the customer who has only the first idea of what they want, or to a detailed plan for the van designer. The level of involvement is entirely up to the individual.
We regularly check in with our clients, to ensure we are on track, to inform on progress, and to provide photographic evidence of the processes hidden in the finished product.
This way our customers know, exactly what they are getting.
About Gideon Woods.
As founder, designer and head builder in the company, Gideon comes from a technical and creative background.
Degree qualified in Engineering Design and Manufacture, and having worked in many different fields from Engineering design to house renovation and professional musicianship he has acquired a breadth of skills, knowledge and attention to detail, directly applicable to van building. Gideon has the technical knowledge and building skills, but he also has the personal communication skills to be able to accurately interpret the van desires of customers.
"Gideon was great! He took time to talk through our needs adding in new cabinets, work top and sink to our VW T25 and was open with what he could do within our budget. He kept us updated throughout the process and we couldn't be happier with the end result. If you're looking for someone with a real care and dedication to crafting something bespoke – he's your man!" Joanna
Landlords Gas Safe Certificate
Landlords Gas Safe Certificate
Guaranteed Appropriate Payload
DVLA Motor Caravan Registration
Electric Conversion Experience
Has experience with converting new electric vehicles.
Has experience with retrofitting classic vehicles.
No experience, but happy to take on an electric conversion.