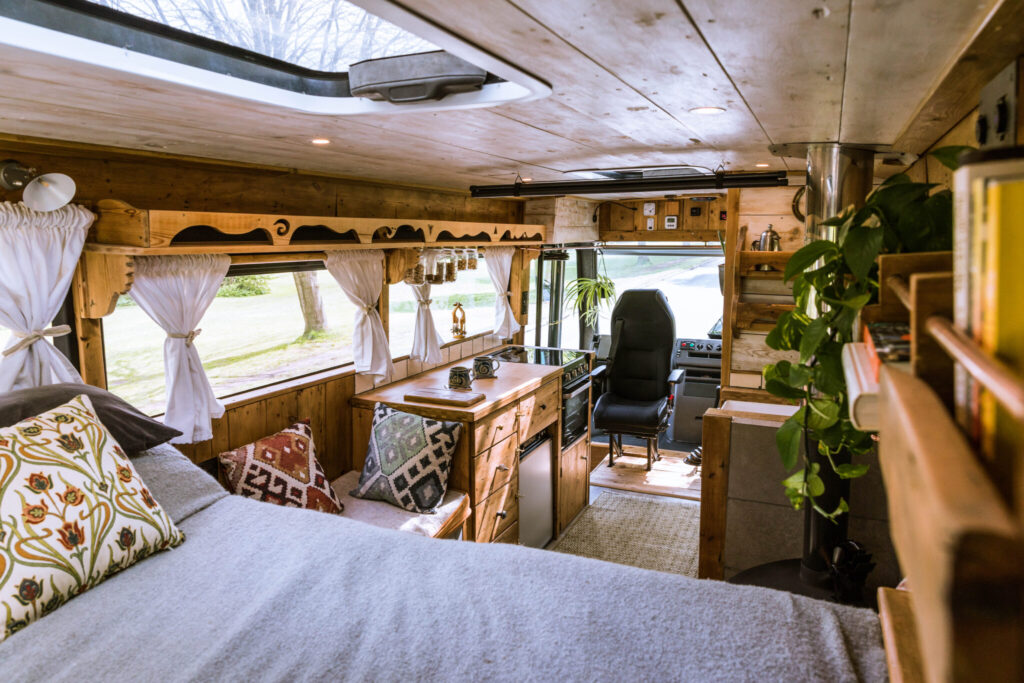 Waiting List
Please enquire for current wait list.
A review from Jeanie and John the owners of our Alfie Build..
"Why trust your campervan dream with Handkrafted Campers? The finishes are exquisite. No detail escapes their attention. Communication is superb. This is a two way process where the client is welcome to submit their ideas and Issey and Shelly will work their miracles. They have all the right connections and a fantastic depth of knowledge. Their work ethic is second to none and their skills are exquisite."
…
Handkrafted Campers is run by Shelly &  Issey, we are a bespoke Campervan conversion business. As of the end of 2022 we are building our 14th campervan. Established in 2018, we build dream homes for our clients and sometimes build vans to sell.
Our builds have a high quality finish and are cosy and practical. Having been full time van dwellers we have come to know what works and what doesn't.
It's all about your dream and what you want in your campervan. The build takes approximately 12-14weeks but we spend 4-6 weeks before finalising design details with our clients.
Our passion is bring old pine floorboards back to life and a lot of the bespoke details you see in our conversions are built with this beautiful wood. Its quite an amazing process to see the wood come back to life again.
It all began a few years back in 2016 when we built our own wooden, cosy home on wheels, on the street in London. We were full time bus dwellers for 3 years, mainly based in Portugal. Joy now lives in Scotland with her new owners.
We decided to come back to Bristol to build more campervans late 2018 and it's thanks to our  Portuguese dog, Kika that we started Handkrafted Campers (that's a story for another time).
We are very pleased to have Issey and Shelly's wonderful work on Quirky Campers. Between them they have a wealth of experience both in building but even more importantly in living and traveling in campervans. They have a beautiful rustic style and we love that they use reclaimed materials whenever possible. We very much look forward to having one of their commissions available for hire in the near future.
✔ Quirky Campers can verify the work of this Converter meets our standards.
Landlords Gas Safe Certificate
Landlords Gas Safe Certificate
Guaranteed Appropriate Payload
DVLA Motor Caravan Registration
Electric Conversion Experience
Has experience with converting new electric vehicles.
Has experience with retrofitting classic vehicles.
No experience, but happy to take on an electric conversion.